'Pokémon Go' Is Already a Cultural Phenomenon
Nintendo has a viral smash on its hands, but will the hype last?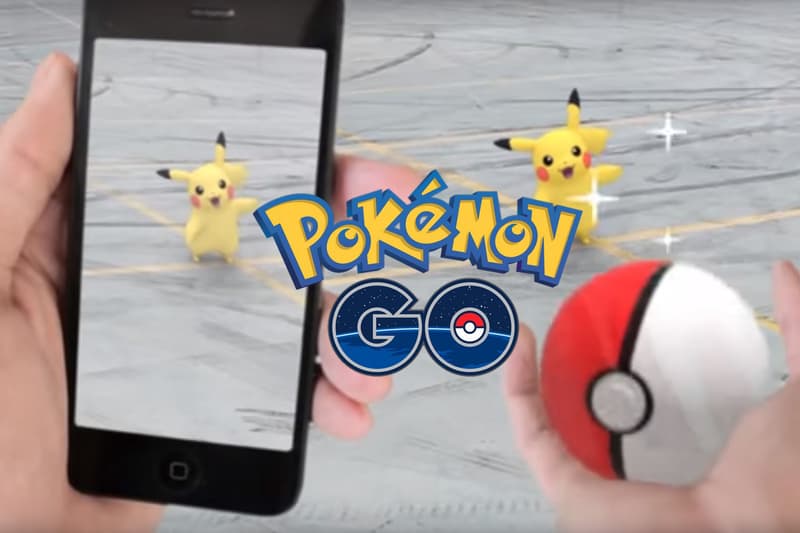 It hasn't even been a full week since Nintendo and Niantic launched Pokémon Go, the augmented reality cell-phone game that lets users catch the beloved critters out in the real world, and it's basically taken over the world. Chances are you've already heard about the game, its players, its addictiveness and/or all of the above, but here are a few figures that have emerged from the game's massively successful first weekend:
Nintendo stock has skyrocketed 25% since the app's launch, marking the Japanese gaming company's best one-day jump in shares since 1983;
As a result of this surge, Nintendo's market value has grown by $9B USD in the span of one weekend;
Pokémon trainers, meanwhile, are spending an average of 43 minutes a day chasing Zubats and Eevees around their local neighborhoods (for reference, WhatsApp averages half an hour of daily use, while Instagram users spend 25 minutes scrolling through their feeds.)
The app has already been downloaded onto more Android devices in the United States than Tinder; 60% of those who downloaded the game play on a daily basis, so the app is slated to surpass Twitter in terms of daily average users sometime within the next week.
Go has skyrocketed to the top of the App Store charts and is already outperforming iPhone favorites like Clash of Clans, Candy Crush, etc.
Keep in mind that these would be impressive stats for a worldwide rollout, but as of this article's writing Pokémon Go is only officially available in the United States, Australia and New Zealand. Users in other markets have resorted to using mirror sites in order to install and play the game in their home countries. A rollout in the UK, Europe and Asia is expected sometime within the next couple weeks.
User feedback on the whole has been largely positive: trainers have taken to all forms of social media to talk about their experiences, document their adventures (see Soulja Boy's Instagram post) and speak on the community that the game has fostered in such a short span of time. It's almost definitely been a topic of conversation in your office, classroom, studio, group-chat or all of the above. Twitter even went so far as to dedicate an entire Moment to the purported mental health benefits of playing the game, and users have also reported that they have been exercising exponentially more since the game's release.
Pokemon GO is just insane right now. This is in Central Park. It's basically been HQ for Pokemon GO. pic.twitter.com/3v2VfEHzNA

— Jonathan Perez (@IGIhosT) July 11, 2016
The primary complaint has been that the servers crash all too often, but this is to be expected, especially with the amount of viral traffic that the app has garnered in the span of mere days.
It's not all sunshine and Pikachus, though: faulty servers aside, the app has also inspired robbers to wait around Pokéstops, the in-game gathering points that dole out items to gamers, before sticking up trainers and running their real-life pockets; another user went for a walk looking for Pokémon and stumbled upon a dead body instead; and despite the game's warning to pay attention to one's surroundings at all times, users with their heads buried in their phones have also led to a string of Go-related car accidents.
The game has even spawned its own breed of reseller. The Pokémon Go Plus ($34.99 USD on the Nintendo Store) is a wrist-worn wearable that registers pedometer data and buzzes when monsters are nearby. The Plus' pre-order has already sold out and users are already flipping the wristbands on eBay for anywhere from $110 to upwards of $500 USD.
It's hard to tell if Pokémon Go will have staying power, or if it is simply enjoying a moment of passing virality, but if Nintendo and Niantic can capitalize on the massive success of the game's initial rollout and scale up accordingly—servers and additional game-modes and markets are obviously top of the companies' to-do lists—then smartphone games might just be the future for the video-gaming pioneers, after all.
For more on Pokémon Go, be sure to check out HYPEBEAST's guide of tips and tricks for catching 'em all.