Raf Simons Reveals His Favorite Sneakers to Wear in This 'Wall Street Journal' Interview
The Belgian designer also tells us why he wishes cell phones didn't exist.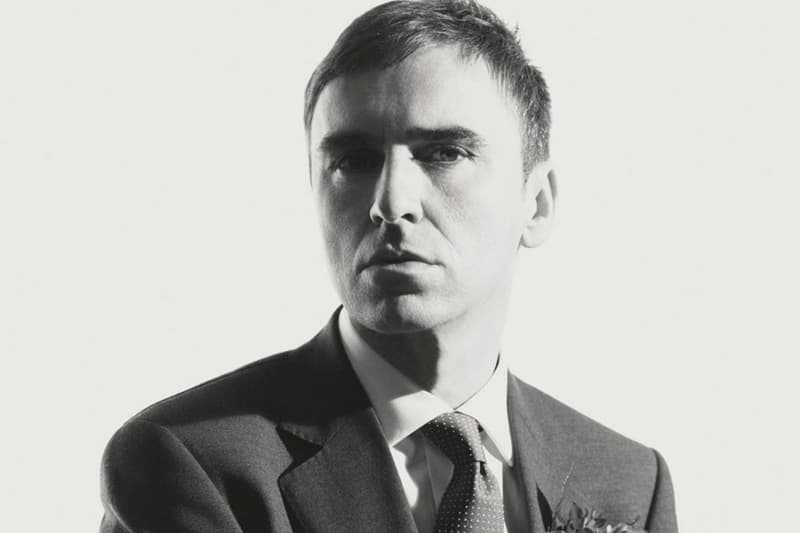 The Wall Street Journal had a chance to do a candid chat with one of the most talked about creatives right now, Raf Simons — the Belgian designer recently unveiled his 2017 spring/summer menswear show at Pitti Immagine Uomo in Florence with a striking capsule paying homage to iconic American photographer, Robert Mapplethorpe. Additionally, Simons is also speculated to join Calvin Klein, after it was hinted by a WWD report that Klein himself might have suggested the appointment in an interview on SiriusXM. In this conversation with WSJ, the former Christian Dior creative director, reveals some interesting tidbits about himself including being a big fan of Swiss furniture design, currently loving the music of the band, The xx and always wearing adidas Stan Smiths.
Read some more of the excerpts from the article below, or read the story in full at The Wall Street Journal.
One of my favorite spots in the world is: Puglia in Italy. There's a house by the sea I go to, and outside, it's just a horizon line. It's that feeling of eternity: It allows you to think. If you put me there, I wouldn't need love or anything anymore.
If I could be granted one wish, it would be: solidarity. That may sound emotional—politically emotional—but with everything that's happening, I wish everybody would just let each other be in peace.
If I could tell my 20-year-old self one thing, it would be: grab and protect love when you find it. Cherish it, focus on it, concentrate on it.
My favorite movie directors are: Stanley Kubrick, Todd Haynes and Alfred Hitchcock. Kubrick's movies are so visually striking, especially "2001: A Space Odyssey" and "Eyes Wide Shut."
The one thing I wish didn't exist is: mobile phones. I am old enough to remember how it was before them. There was something much more beautiful about not having one. We communicated in such a different way with each other.