BMW M3: What You Should Know Before Buying Each and Every Version
A buyer's guide In honor of BMW's 100-year anniversary.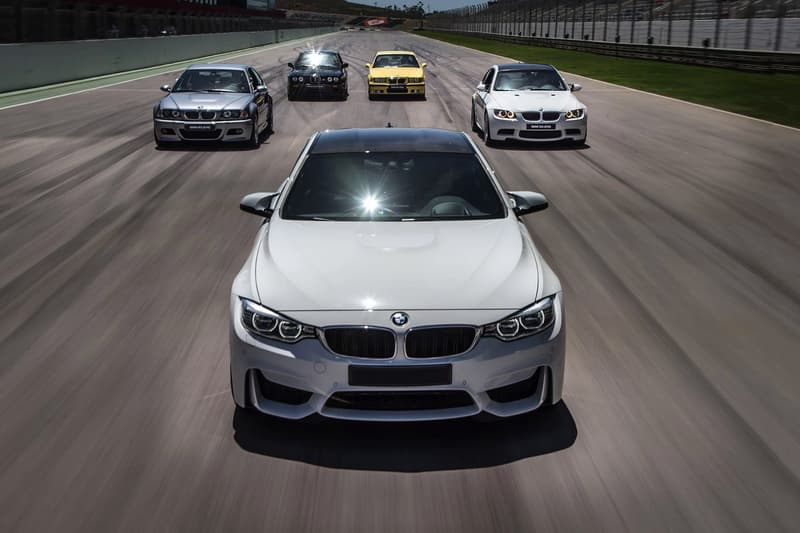 BMW M3s are some of the best performance cars money can buy. Not cheap by any stretch of the imagination, there are varying degrees to which you can pick up a solid M3 without selling a kidney. They're fun, somewhat practical—with four seats—and if you can turn a wrench, you can save a ton on maintenance. However, buyer beware, it's still a BMW so if something does break, it's not going to be cheap.
To commemorate BMW's 100-year anniversary, we take a look at the BMW M3 through the years to find what made them so desirable and what you have to look for in purchasing one. Note: stats are for reference only and curb weights are approximated depending on choice of options.
E30 M3 (1986-1991)
1 of 3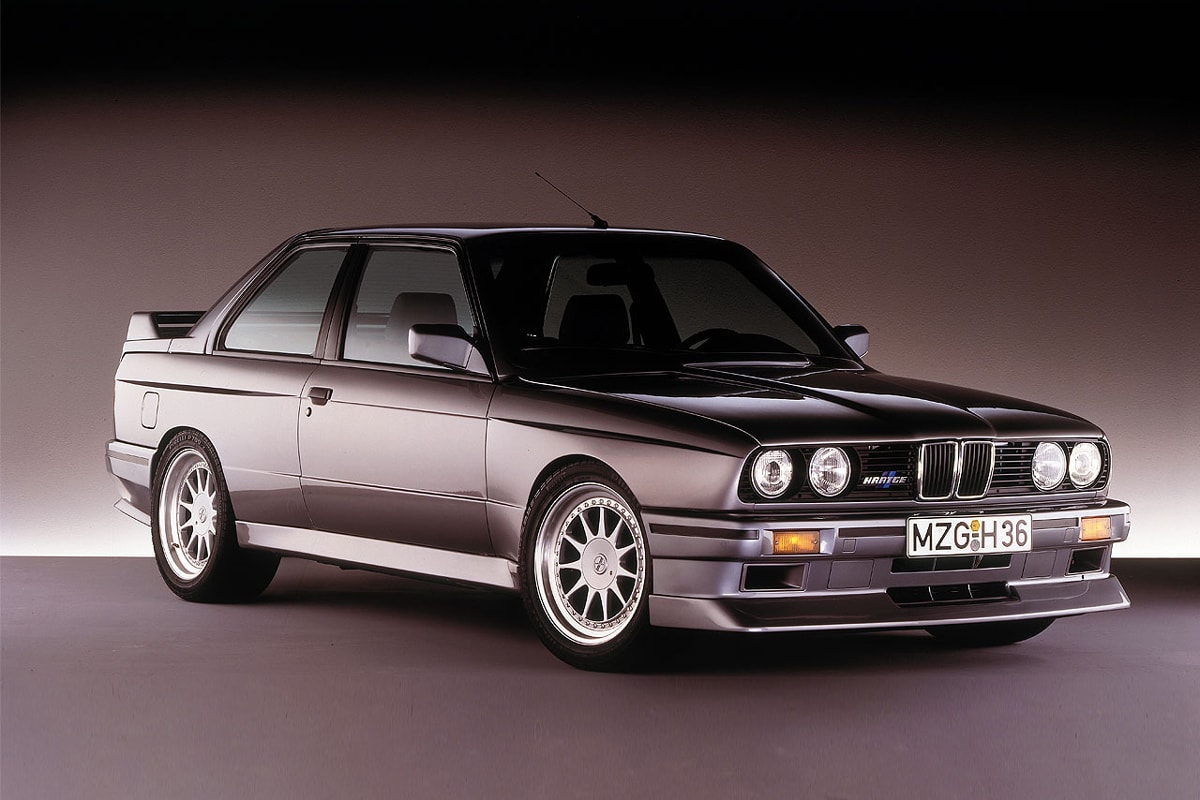 2 of 3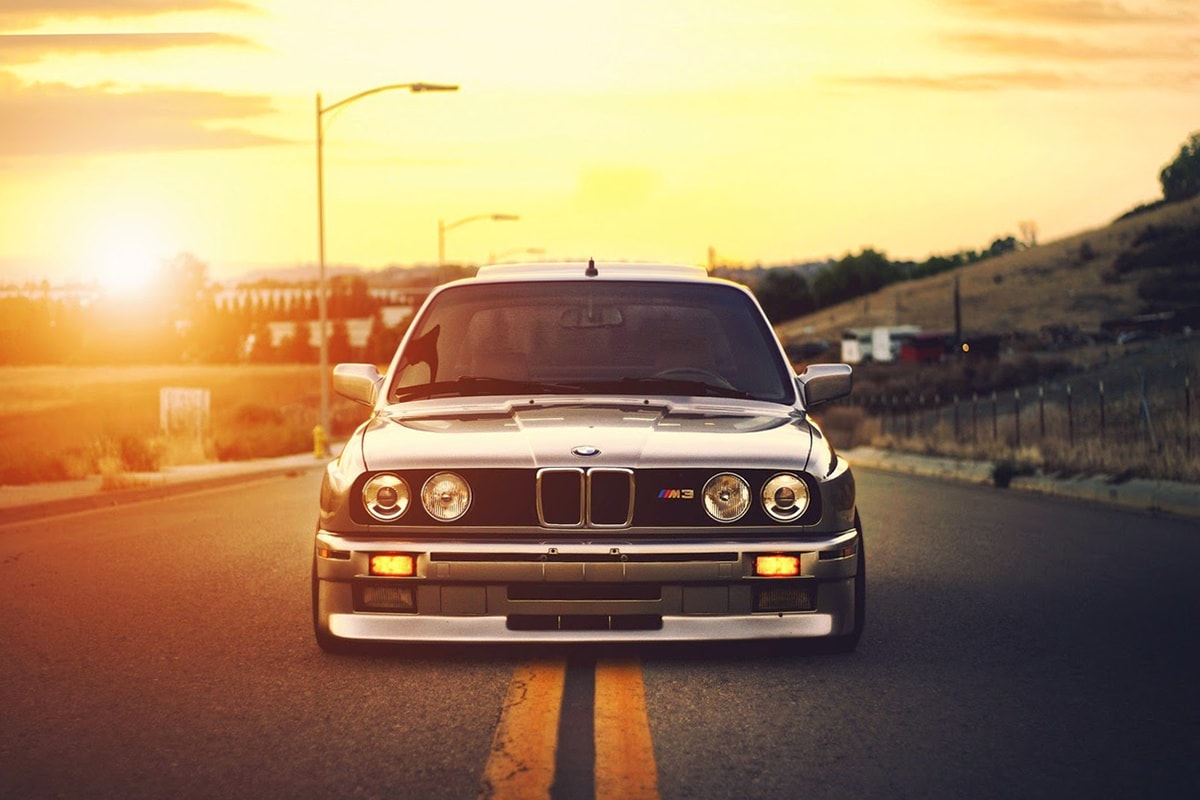 3 of 3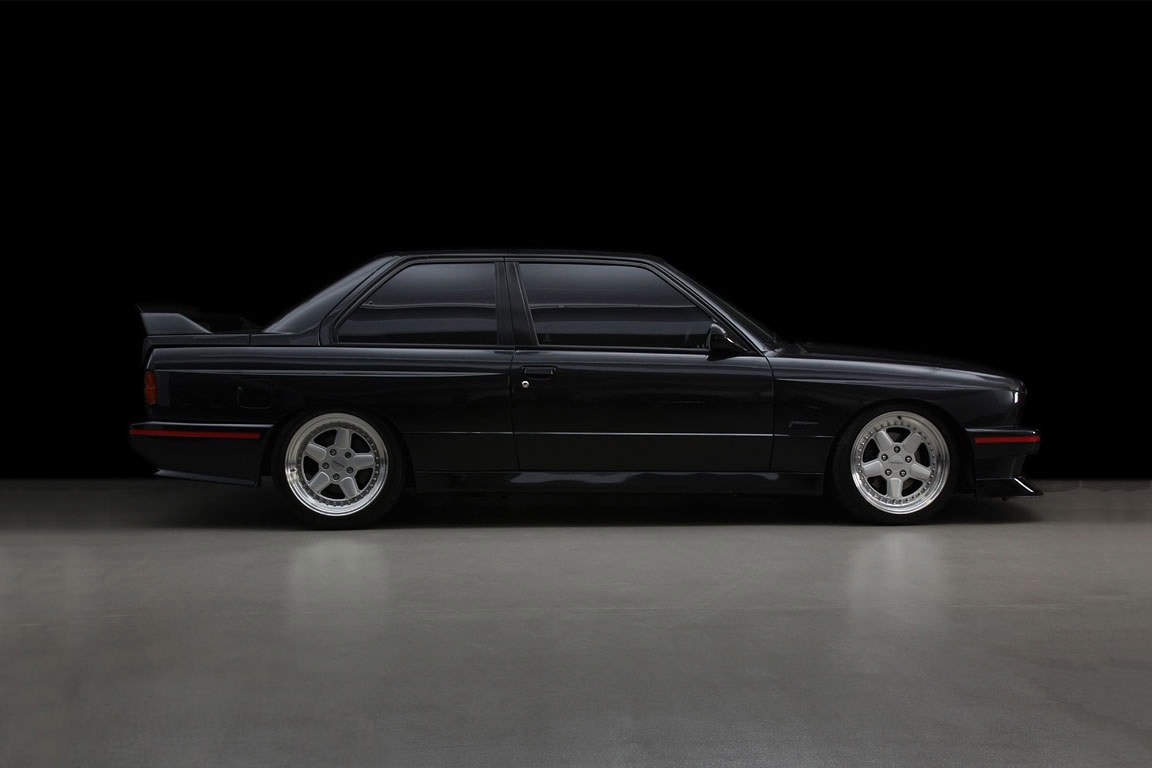 Engine: 2.3-liter inline 4-cylinder
Horsepower: 200
Torque: 177 lb-ft
0-60: 6.5 seconds
Top Speed: 146 mph
Weight: 2,568-2,998 lbs.
Pros: You can drive at your limit because it's so balanced and won't overwhelm you with horsepower. It's a collector's item that's only gaining in value.
Cons: Expensive. You have to rev to the limit to extract all its power. Might be too old for some.
The grand papa. The first M3 was the simplest, the rawest, and the most racetrack-friendly. With only 2,600 pounds to push, the 200 naturally-aspirated horsepower made-from-racing M3 was light, agile and gave you what you expected from a car meant to destroy European racetracks: an analog experience like almost no other from a homologated street car. The 4-cylinder could rev to 7,000 rpm all day, and made you feel giddy while doing it. There were only 5,000 models brought to the U.S. market, so getting this 30-year-old for a steal is downright impossible unless a conservative relative passes it down to you. On average, they're looking to sell for around $30K USD on eBay with modifications, and over 100K miles, but mint examples are around $70K USD.
However, if you don't have buku bucks lying around to drop on the M3, there are a good amounts of the 325is that you can get for a song to fix up and daily drive if you're mechanically inclined. It's not the M3, but it's still a great car.
E36 M3 (1995-1999)
1 of 3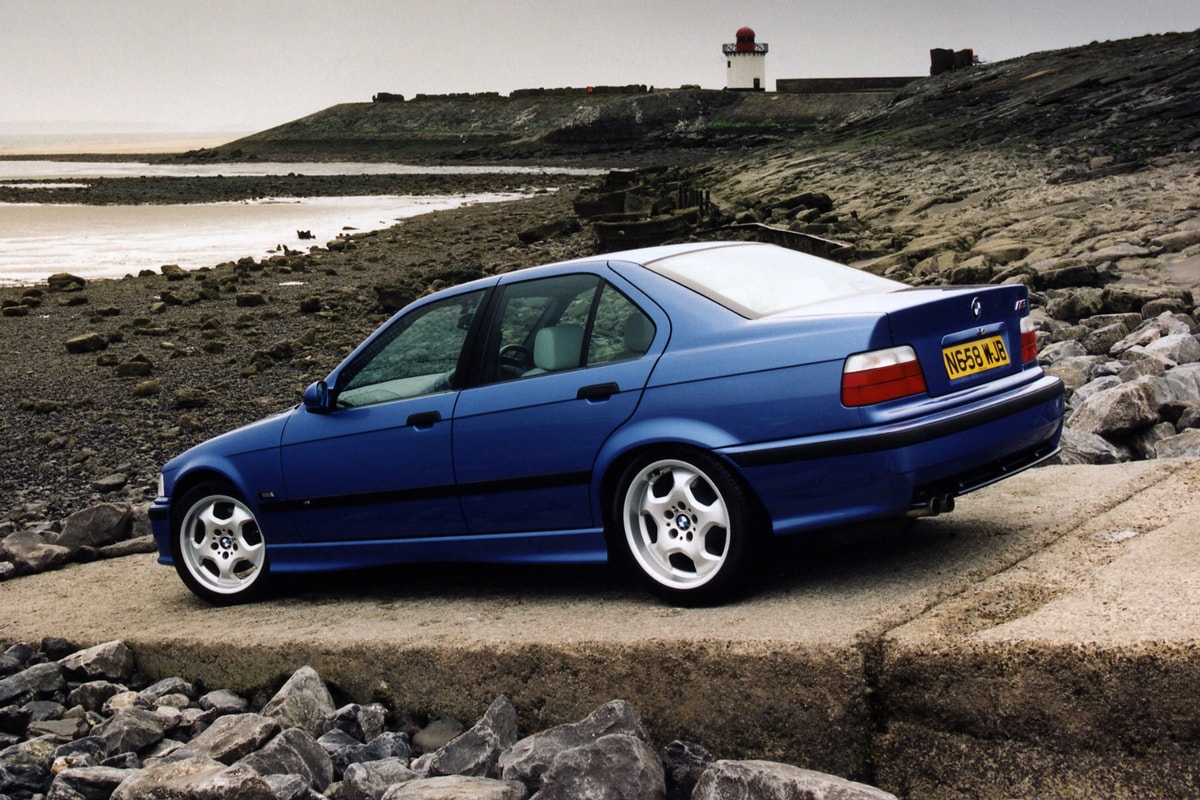 2 of 3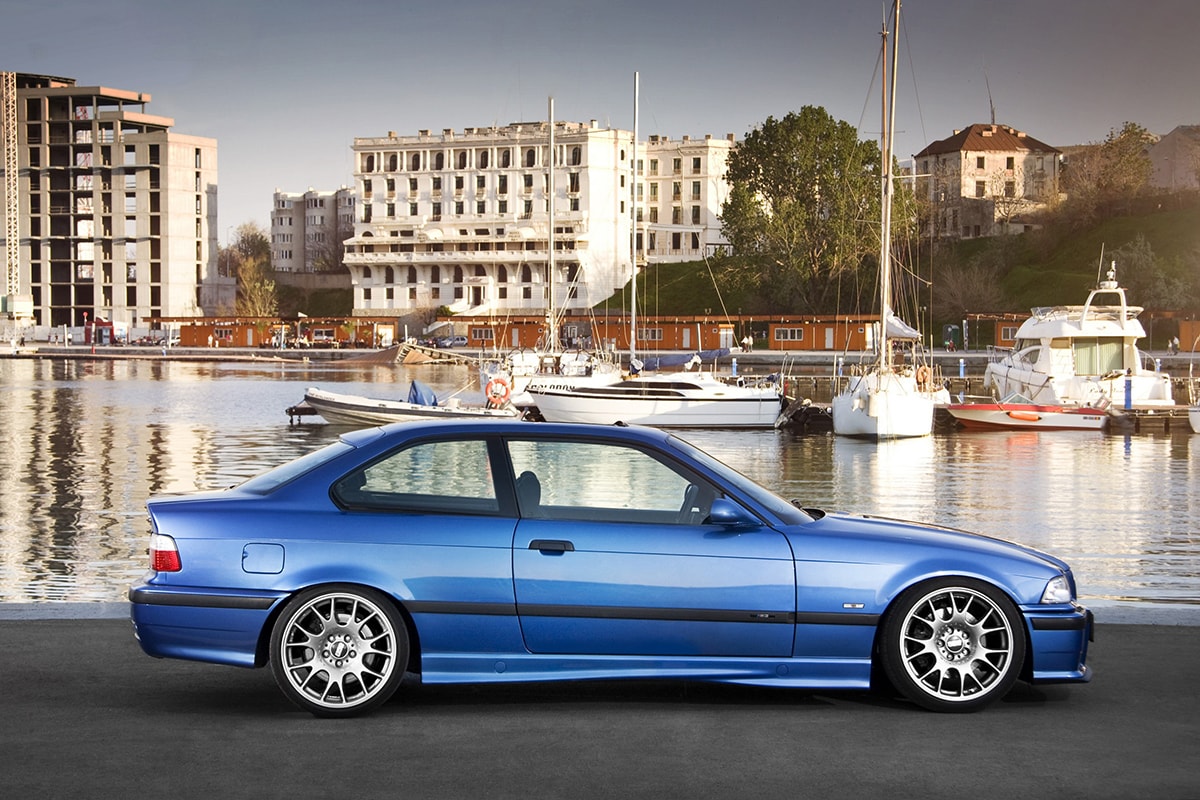 3 of 3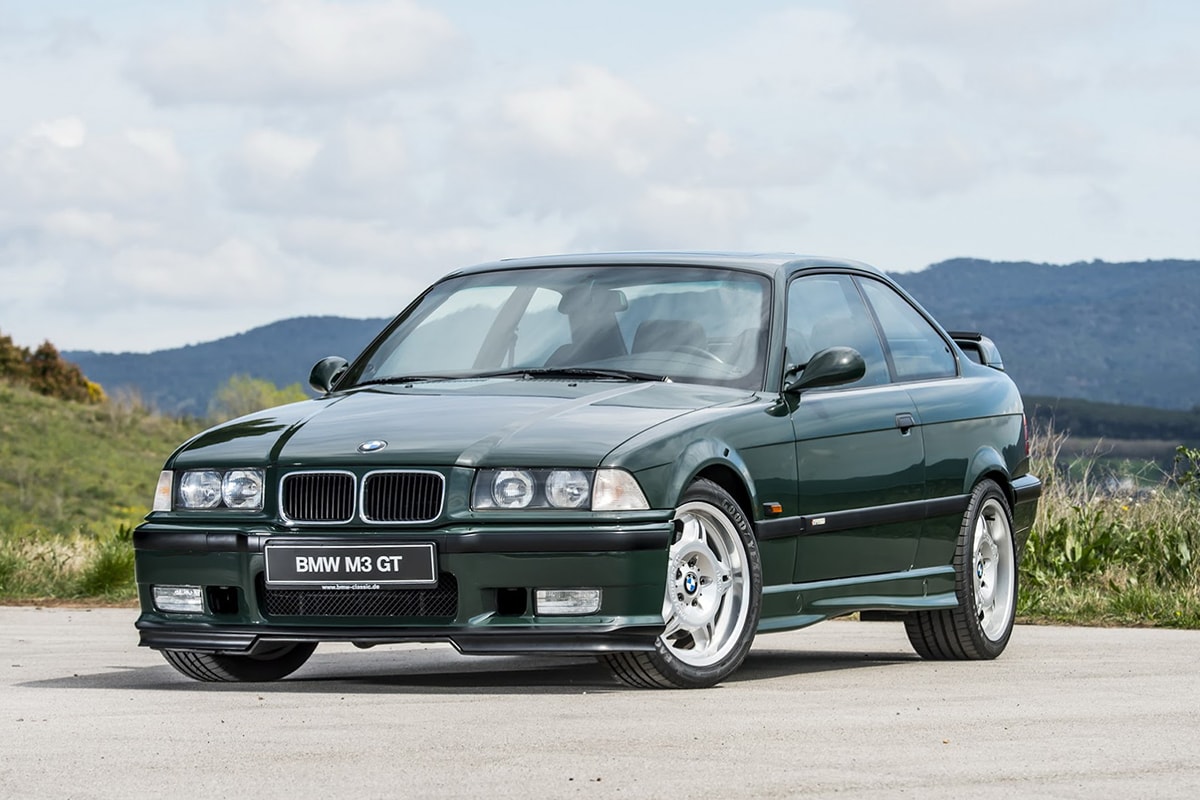 Engine: 3.0-liter inline 6-cylinder
Horsepower: 240
Torque: 225 lb-ft
0-60: 5.6 seconds
Top Speed: 155 mph
Weight: 3,219 lbs / 3,439 lbs (convertible)
Pros: A great handling car that is fun to push to the limits. Looks are some of BMW's best, with subtle, effective styling. Best M3 bang-for-your-buck.
Cons: Not as raw as the E30 and upcoming E46. Maintenance could get pricey if you don't DIY.
A more luxury-oriented M3 compared with the E30 but still raw by today's standards, the E36 added more amenities, a more compliant suspension, and a new 3.2-liter inline six-motor producing 240 horsepower in the American-spec motors. Elsewhere, the rest of the world got the true S50 motor producing 320 horsepower. A smooth 5-speed manual transmission, wonderfully communicative steering, and a limited-slip differential helped make the car one of the best handling sports sedans of the 1990s according to many automotive journals.
With over 70K built, they're available at almost every price point imaginable, meaning this is your affordable entry into BMW's M camp. They have some problems such as the VANOS ("variable Nockenwellensteuerung," aka variable camshaft control) having issues over 100K miles, the shock mounts, and water pump among others, but they're not a deal breaker by any means. Parts are widely available and there's infinite knowledge to personally diagnose.
E46 M3 (2000-2006)
1 of 3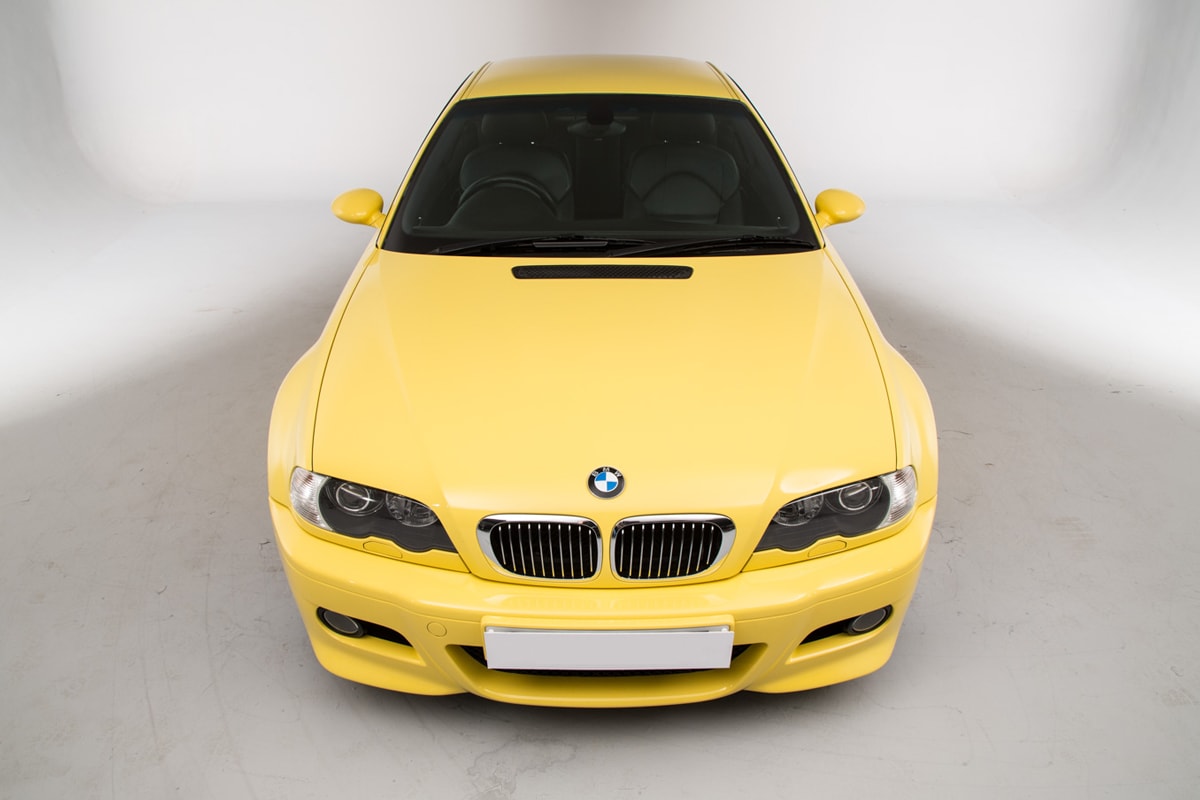 2 of 3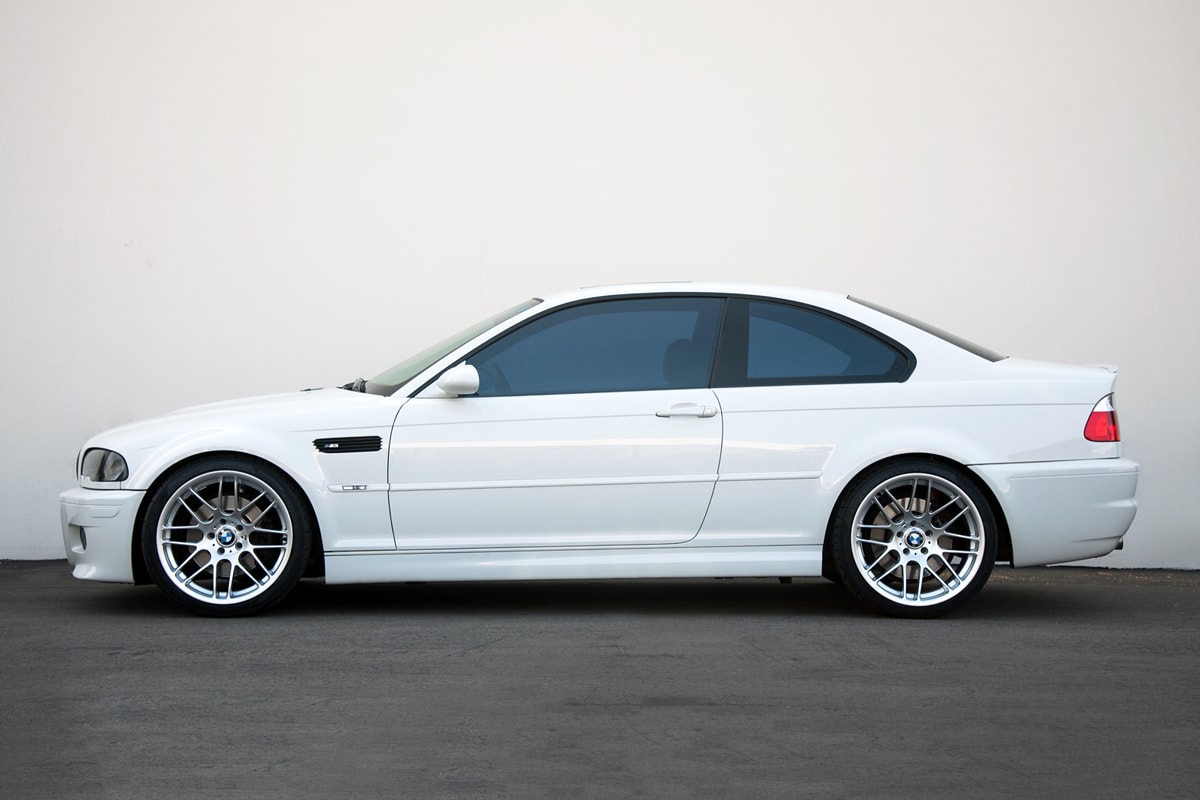 3 of 3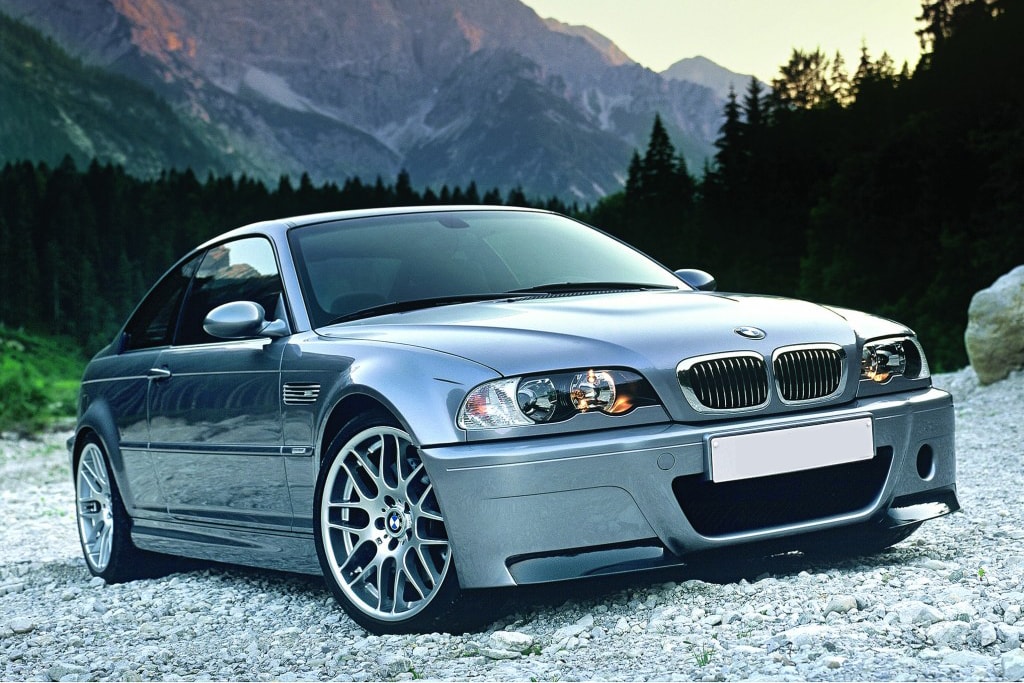 Engine: 3.2-liter inline 6-cylinder
Horsepower: 333
Torque: 262 lb-ft
0-60: 5.1 seconds
Top Speed: 155 mph
Weight: 3,399 lbs / 3,797 lbs (convertible)
Pros: Amazing naturally aspirated inline-six that revs to forever. Perfect weight distribution of 50/50. Pages on pages of forum information to help you tackle any project.
Cons: Again, maintenance could get pricey if you don't DIY and don't inspect records with a fine-tooth comb before purchasing. Exhaust could sound a bit raspy.
Often called the pinnacle of BMW performance, a 3.2-liter inline six with 333 horsepower, an 8,000-rpm redline (with some modifications, you can bring it up to 9,000), and perfect weight balance made the E46 a driver's car all day, every day. It dropped weight and added horsepower over the E36, as well as technology, and subtle body enhancements that made it stand out between the regular 3 Series.
Like a wolf in sheep's clothing, the E46 — and the special lightweight CSL edition — could destroy most sports cars of its day while still feeling like a car you could live with everyday. With 26,000 sold in the U.S., there are plenty of opportunities to find a car with under 100K miles, though getting one with a little over could make your wallet happier. The biggest issue you have to look out for is a cracking subframe, one of the E46's kryptonic flaws. You'll be looking at least $15,000 USD for a decent example with higher mileage, and around $25,000 USD for a well-sorted one.
E90/E92 M3 (2007-2013)
1 of 3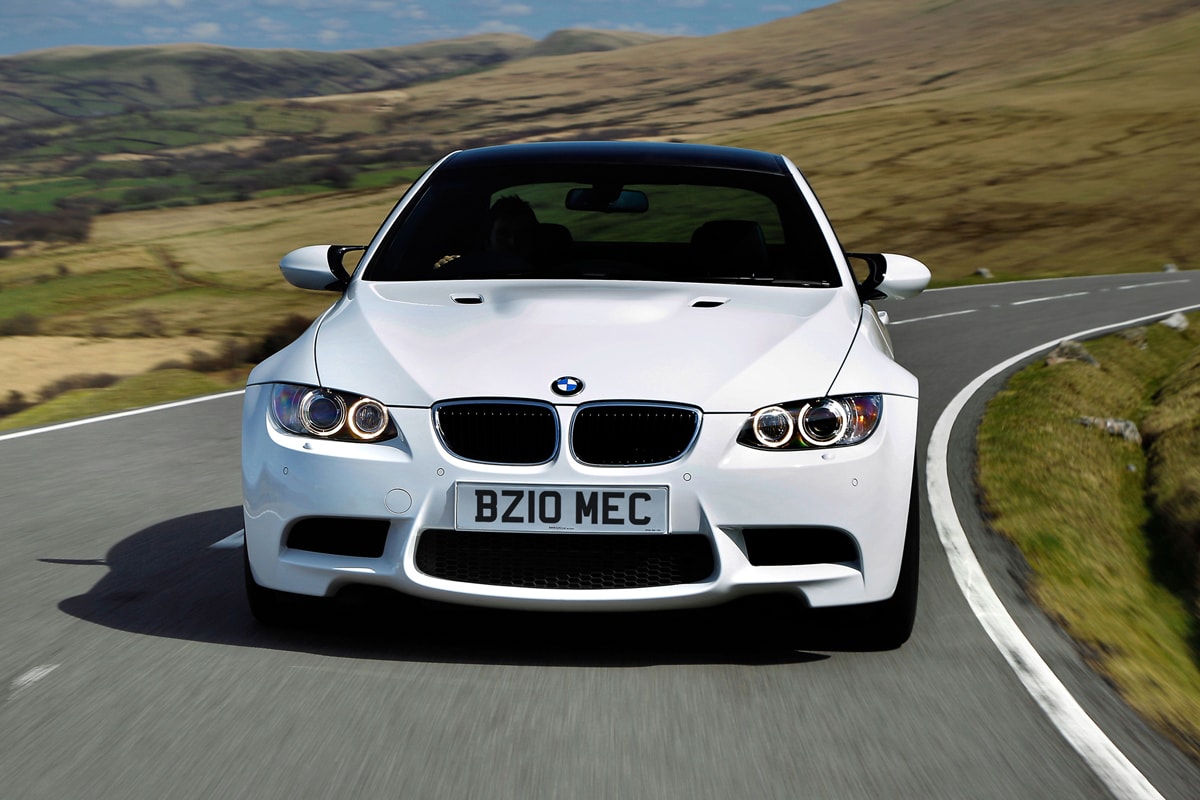 2 of 3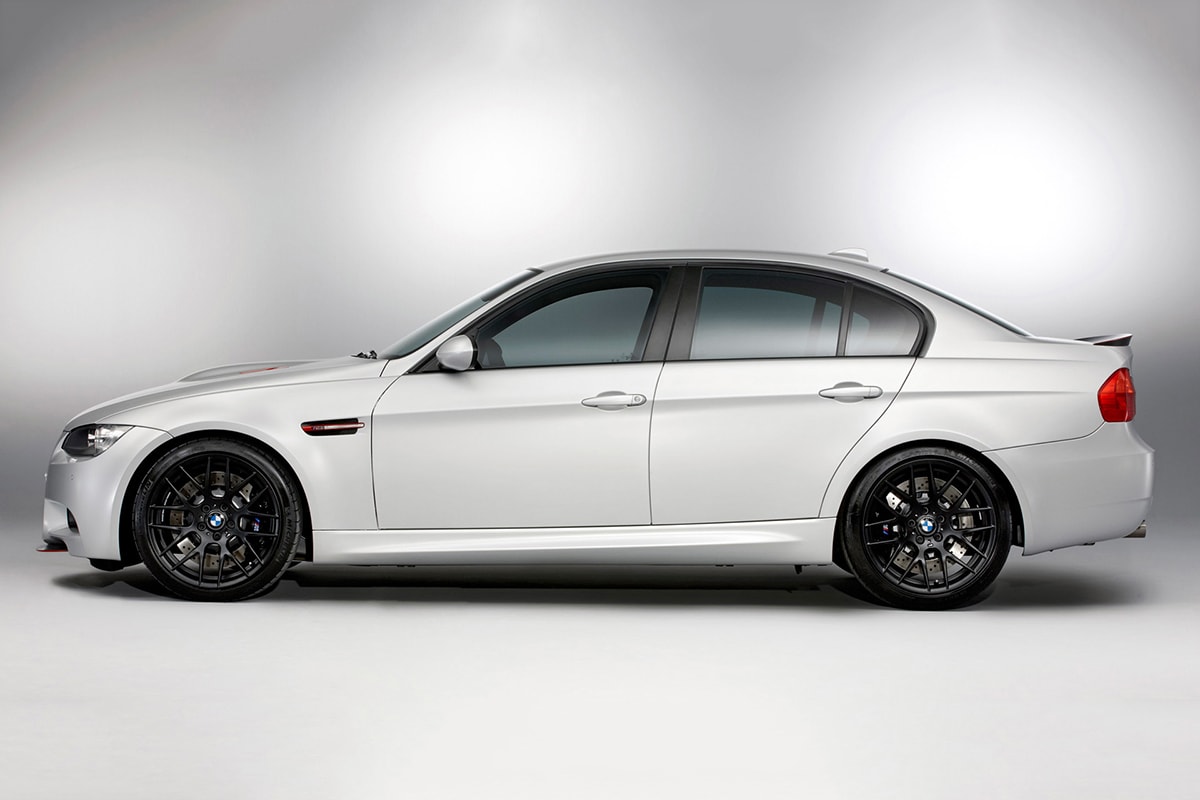 3 of 3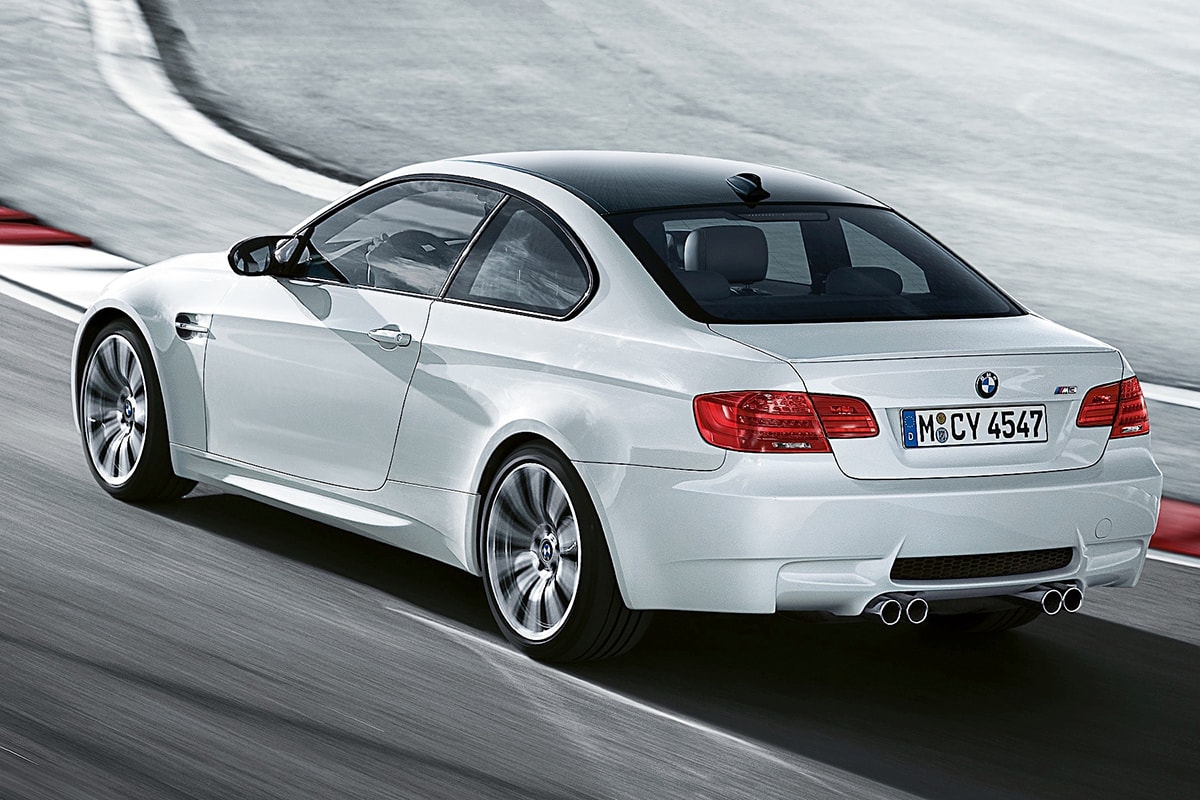 Engine: 4.0-liter V8
Horsepower: 414
Torque: 295 lb-ft
0-60: 4.8 seconds
Top Speed: 155 mph (limited)
Weight: 3,648 lbs (coupe) / 3,538 lbs (sedan)
Pros: V8 motor will give you perma-grin, roof is made of carbon fiber, and a double-clutch transmission is available if you prefer to let the computer do the perfectly smooth shifting.
Cons: iDrive was new, and is terrible to use. Not as "pure" of a driving experience as previous M3s.
It may have weighed a lot and came with a V8 lacking massive torque numbers, but the E90 M3s had one of the best sounding engines available at the time, and even by today's standards it's extremely raw. Derived from the 10-cylinder M5 motor, the V8 was an over-engineered piece of race technology for the street. It has an 8,400-rpm redline and an exhaust note from heaven. It's been said to feel "ordinary" at normal speeds because of the modern amenities and the finesse that most BMWs have and its thirst for fuel means you'll be stopping frequently.
Prices are hovering around $30,000 USD for a model in the 50-70K mile range and reliability is pretty stout, though there are cases of the throttle actuators needing to be replaced and some bearing issues. Keep these in mind if you're in the market for one.
F80/F82 M3/M4 (2014-present)
1 of 3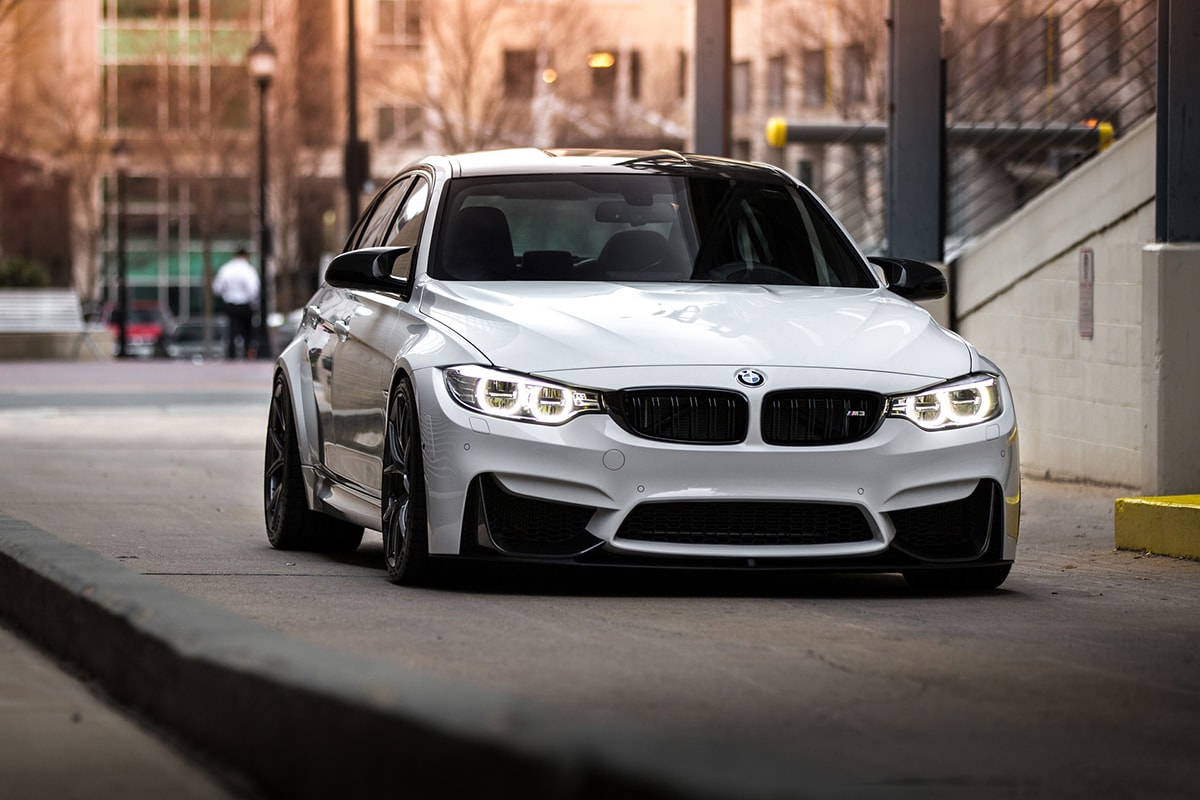 2 of 3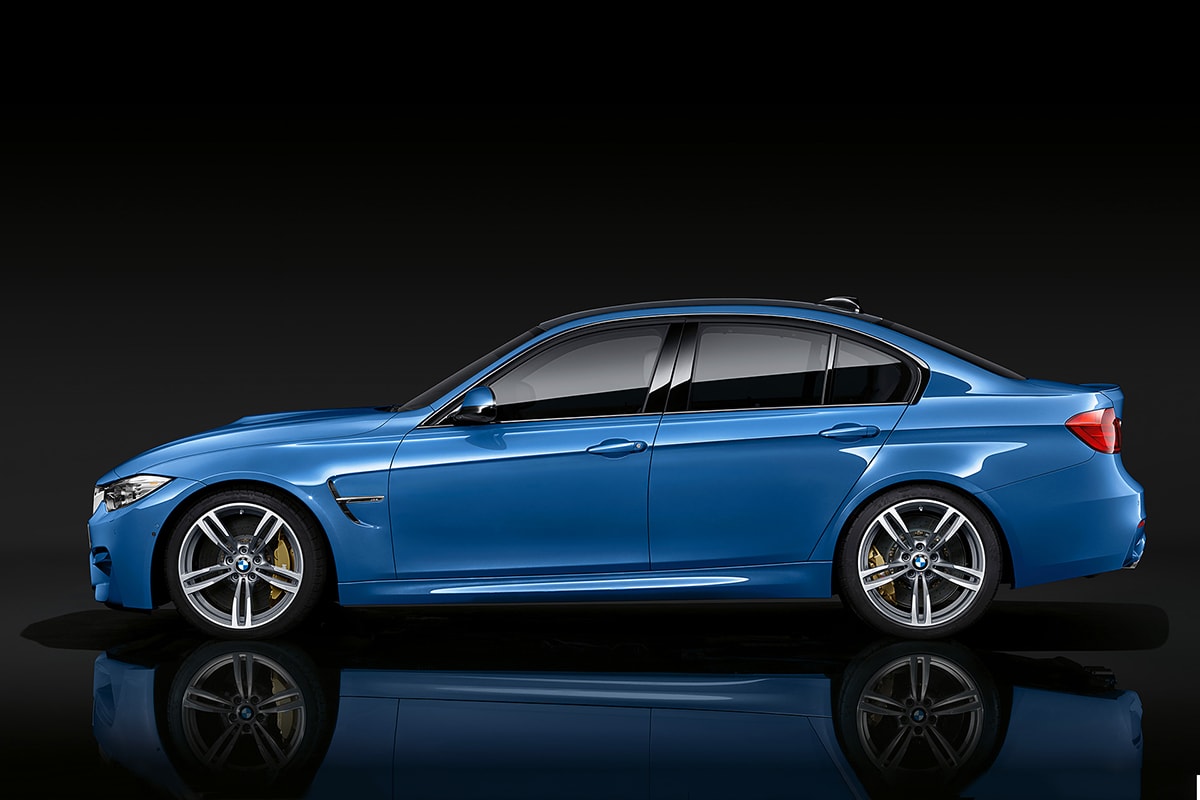 3 of 3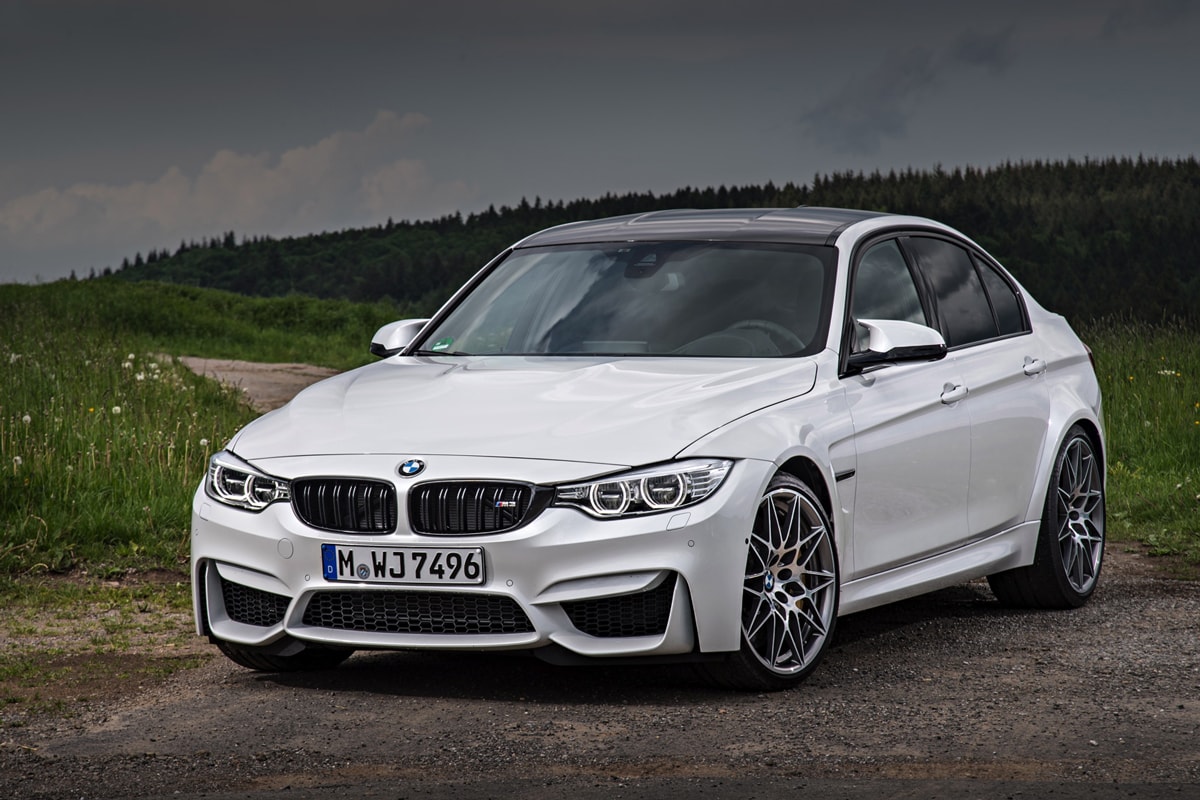 Engine: 3.0-liter twin-turbo inline 6-cylinder
Horsepower: 425
Torque: 406 lb-ft
0-60: 3.9 seconds (DCT); 4.1 seconds (manual)
Top Speed: 155 (limited)
Weight: 3,516 lbs
Pros: Lots of technology. Can extract more potential than previous generations. Will make cars costing way more sweat.
Cons: The car can extract more performance than you'll ever be able to. Pricey. Engine sounds like it's being forced to perform for you.
The new M3/M4 is an amazing piece of German engineering. The speed gathers like a supercar and it can be docile when warranted with a host of lavish technological additions—nine chassis settings for starters. However, it's gotten a bit soft in its current guise. The turbocharged motor no longer sounds like a maddening mix of nails in a blender and the busyness of naturally-aspirated fury at over 8,000 rpm is gone. Sure, it still revs to 7,500 but it sounds a bit synthetic. Because BMW had to attract new customers in this very cutthroat industry, some of the edge and emotion had to leave as well. Though, most companies, even Porsche, had to go the way of the turbocharger.
Overall, it's no longer one of the outliers in the sports sedan segment with great cars from Mercedes, Audi, and even Cadillac on its coattails. Depending on the situation, it even plays second fiddle to them.