Here's a Look at the Times Fashion Brands Decided to Nerd Out
Channeling the world of sci-fi, comic books, and video games.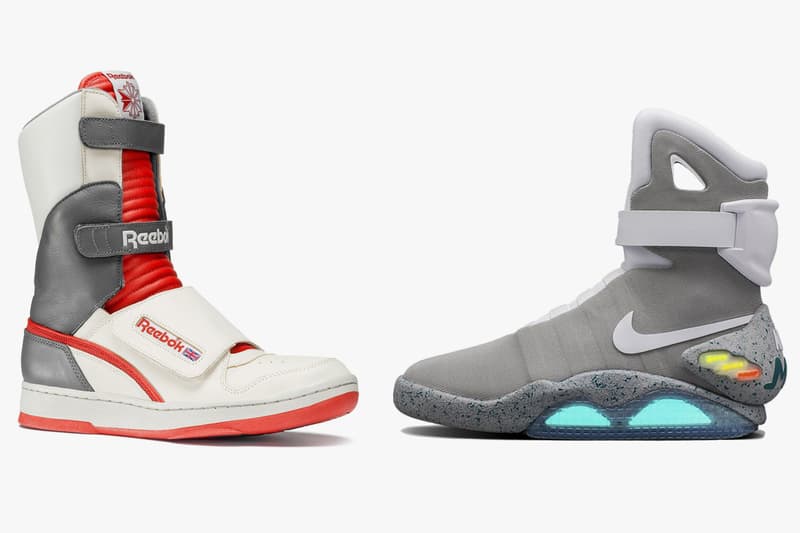 Fashion labels, big and small, are always keen on channeling themes that either vaguely or blatantly represent nerd culture. On the less obvious side, you have some designers who create clothes that bear a sci-fi aesthetic, yet would be quick to denounce any notions of their collections having anything to do with the genre. On the more transparent side, there are the brands who are always looking to release collaborative products with big-time names in the world of comic books, video games and movies. Interestingly enough, designer Nicolas Ghesquière for one, is a self-proclaimed sci-fi buff – he has referenced movies like Tron for his works with Louis Vuitton and Balenciaga. As for collaborations, streetwear labels like The Hundreds have ventured into nerdy nostalgic territory as seen with their Garbage Pail Kids and Garfield partnership releases.
It's safe to say that fashion has a geeky streak. Recently, Karl Lagerfeld staged his 2017 spring/summer collection at Paris Fashion Week with two models donning robot gear. Furthermore, the whole set design was given a 'Data Center' look complete with server towers and wires. It's pretty evident here with the IT (Information Technology) theme and droid appearances that Mr. Lagerfeld is melding high fashion, technology and science fiction — the last two being well within the realm of nerd culture. But it's not only the Chanel creative director that's playing with these "geeky" themes — the recurring trend is present in almost every season amongst brands eager to make noise. Take a look at some of the names and examples of their works below to help you possibly understand how this ubiquitous trend will be evolving in fashion's future.
Nike MAG and Reebok Stompers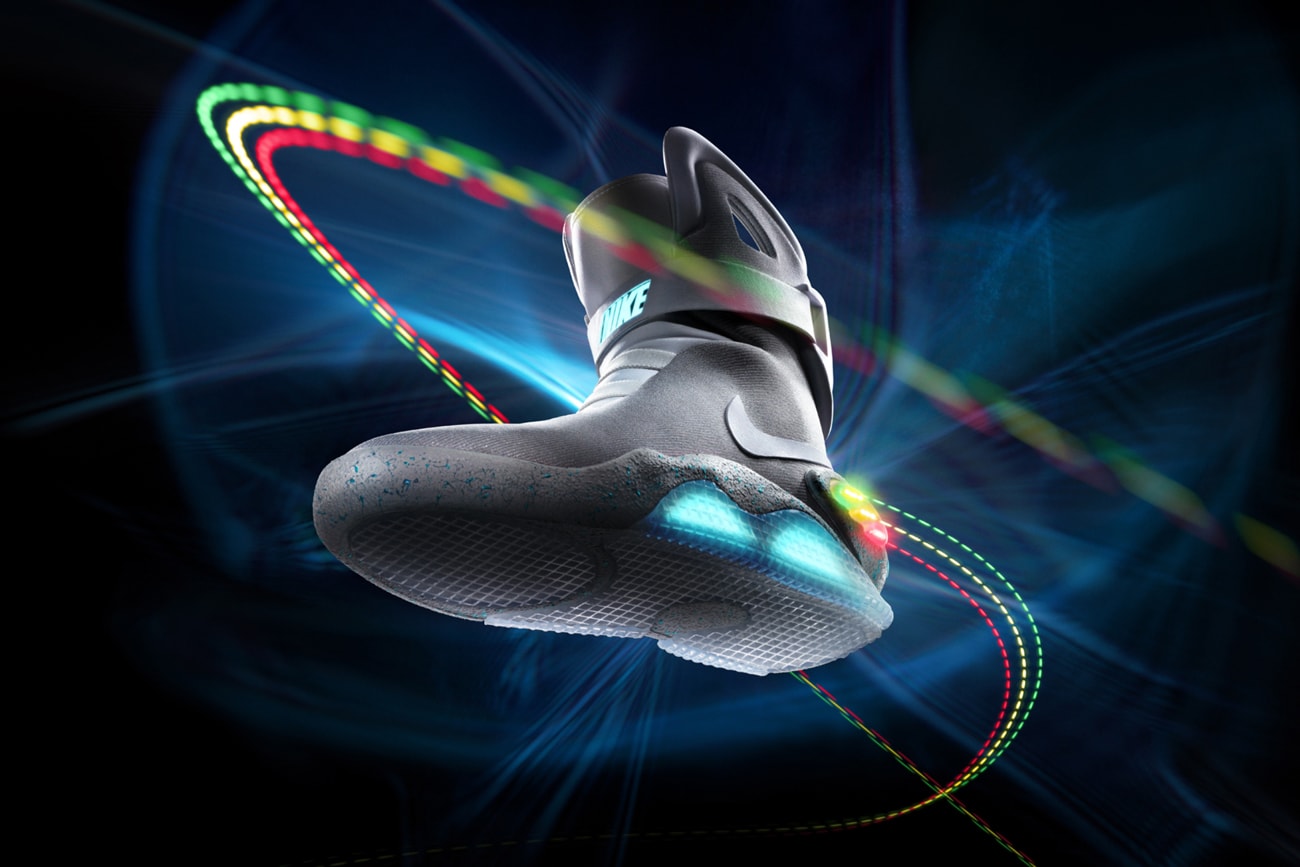 This year the sneaker community was lucky enough to lay witness to the release of two iconic kicks that have appeared in critically-acclaimed sci-fi films. The Nike MAG was seen on Michael J. Fox's character Marty McFly in the big screen hit Back to the Future Part II, while the Reebok Alien Stomper was worn by Sigourney Weaver as Ripley in the James Cameron-directed movie Aliens (1986). When the brands were commissioned to create the shoes for the films, it's doubtful they had predicted how much fanfare the models would receive, especially even after so many years. Regardless, just by releasing them to the public, both Nike and Reebok have positively connected the realms of sneaker and sci-fi culture.
BAPE Collaborations
If there's any brand that voraciously taps the geek market, it's BAPE. More importantly, the name itself is a reference to one of the most influential sci-fi films in history, Planet of the Apes. The Japanese streetwear imprint is renowned for its many collaborations that usually deal with pop/nerd culture. They have released series upon series of products in partnership with entities like Marvel, DC Comics, Star Wars, Nintendo and even Street Fighter.
Star Wars in High-End and Fast Fashion
As mentioned earlier, BAPE released some products in conjunction with the Star Wars franchise. But this isn't the only time we've seen the film appear in fashion form. High-end Japanese labels such as COMME des GARÇONS SHIRT and UNDERCOVER  have created impeccably tailored garments either printed with or inspired by characters from the movies. Uniqlo has dropped some products for Star Wars day, while adidas and Vans have utilized stormtrooper, Darth Vader and X-Wing artworks on special items. The brand list could actually go longer and would even include XLARGE, Stussy, UGG Australia, Addict and BEAMS Japan among others.
Marvel
Fashion's fascination with Marvel won't be dying down anytime soon, especially as the company continues to churn out hits in the areas of comic books, movies, television and entertainment streaming services. What's also a big draw for Marvel is its roster of characters — everyone has a favorite and if companies are able to translate these heroes/villains into garment or footwear, then someone's bound to appreciate the product. Take for example the collections produced by BAPE, The Hundreds, Vans, Stussy, Reebok, Five-Four, Valentino and even Mark McNairy. But it's not just wearables that are getting in on the fun when it comes to fashion. GARAGE Magazine recently did a special issue for 2016 spring/summer, where it styled some of the industry's top models in clothing themed after the Hulk, Spider-Man, Thor, Black Widow and Captain Marvel.
DC Comics
If Marvel can inspire fashion, then surely its rival DC Comics can do the same. The company has appeared on numerous collaborations, which include product partnerships with Valentino, Converse and BAPE. Plus just recently, iconic Japanese fashion designer Yohji Yamamoto released a series of products alongside the DC Universe for its film franchise Suicide Squad. The capsule was for a Japanese luxury retailer called ESTNATION and consisted of T-shirts and coats.
Video Games

Video games are a big part of geek culture and since its popularity continues to grow, brands would be wise to hop on and harness some of its fanfare. Nintendo is one of the biggest names in the industry and it already has seen products come into fruition alongside Nike, Vans and Converse – all big time players in footwear. Recently, we've also seen the company make its way to high fashion with Jeremy Scott releasing the Nintendo x Moschino "Super Moschino" capsule collection. Uniqlo even held a design competition involving Nintendo, that would see some winning works by fans come to life in the form of a T-shirt. Additionally, popular Capcom title Street Fighter gets love with its appearances in conjunction with BAPE, Nike SB, and the now defunct, Triumvir. But it's Louis Vuitton that takes the cake for bravely teaming up with the video game company Square Enix to release a campaign utilizing the Final Fantasy franchise. The result is a video series featuring a main character named Lightning who gets to parade around LV's 2016 spring/summer range. 
Other Forms
Besides clothing, fashion and nerd culture have intersected in other forms. One fine example are the numerous fan art that blend together the latest brands with popular cartoon, comic or movie characters. We have seen this with Star Wars figures like Darth Vader, C-3PO and Boba Fett getting the menswear treatment. Illustrator Marcello Pisano did one for Pokemon and streetwear, while artist Tommy Bates made The Simpsons cross paths with brands like Supreme, HBA and OFF-WHITE.

In the high-end industry, you don't need to look any further than the elaborate stage sets used on runway shows every season. A lot of them take on themes of fantasy and are almost always linked to either sci-fi or mythical subjects. Some examples would be adidas x White Mountaineering's 2016 fall/winter presentation, Thom Browne's 2014 fall/winter showcase or Aitor Throup's latest 2017 spring/summer spectacle.