Reflecting Upon the Future: A Recap of the Nike MAG Presentation in NYC
The Future is Now.
1 of 15
2 of 15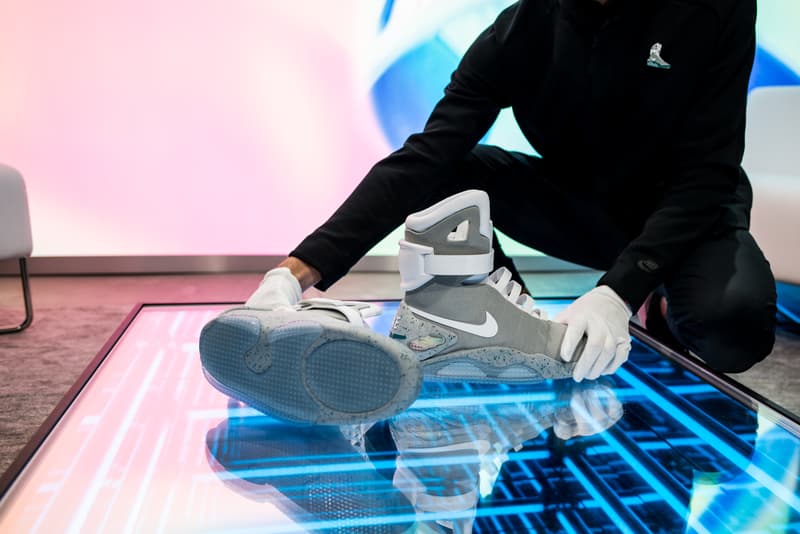 3 of 15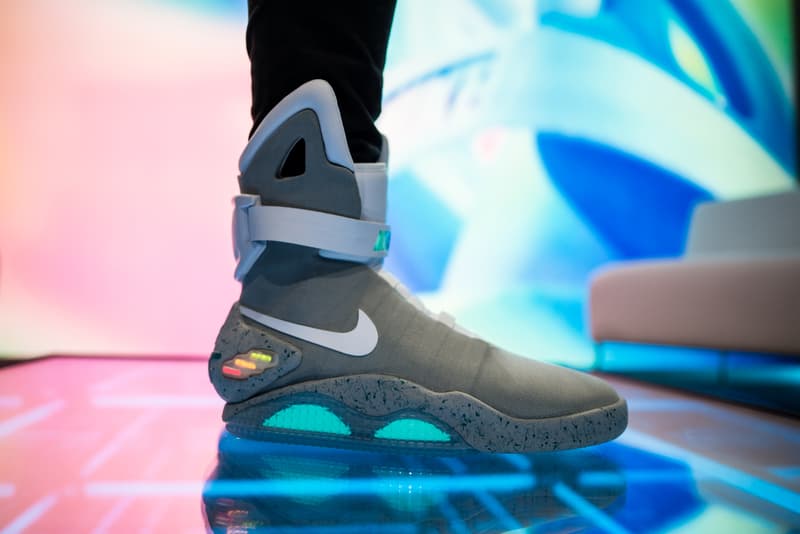 4 of 15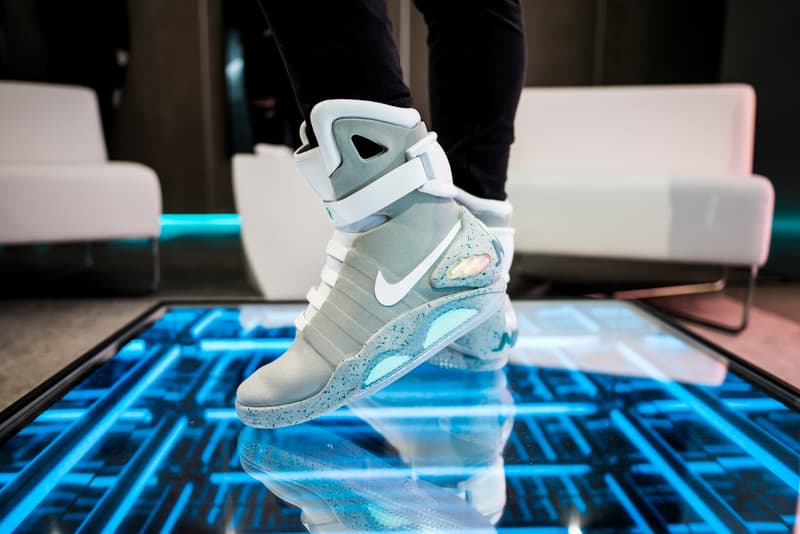 5 of 15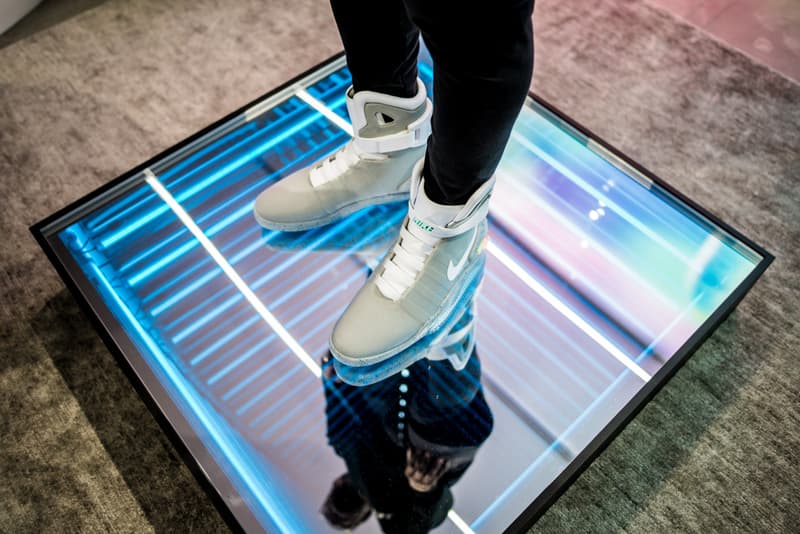 6 of 15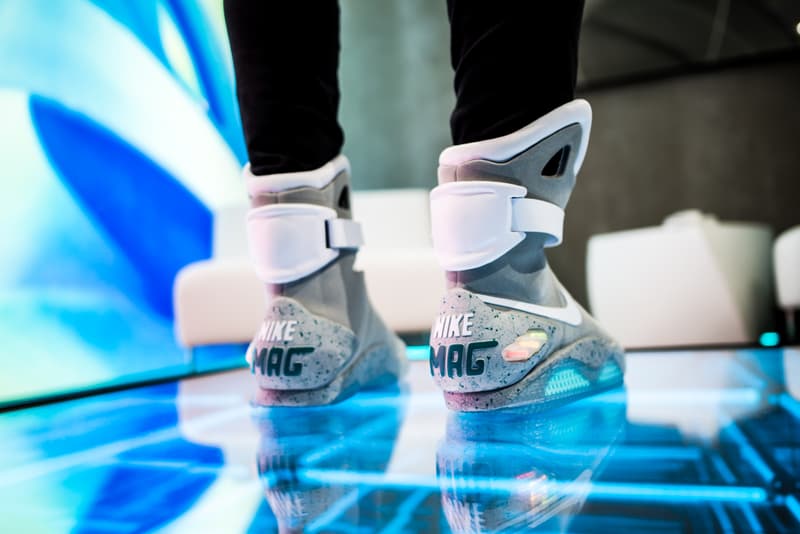 7 of 15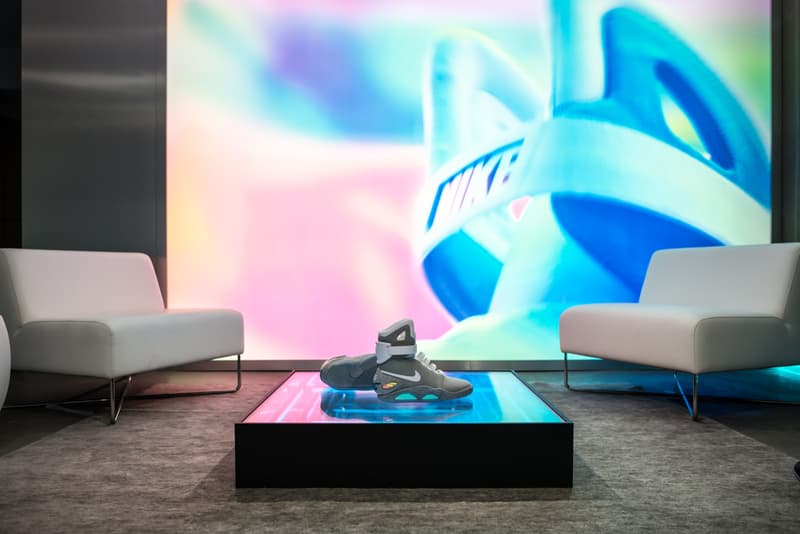 8 of 15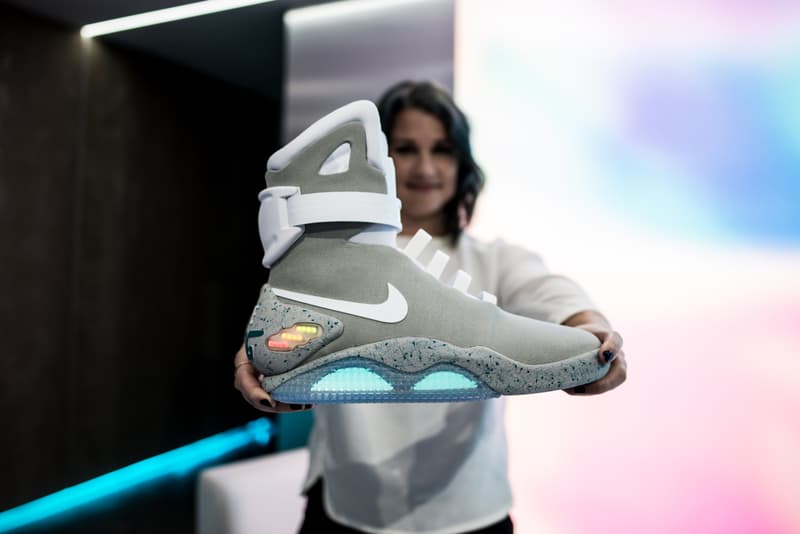 9 of 15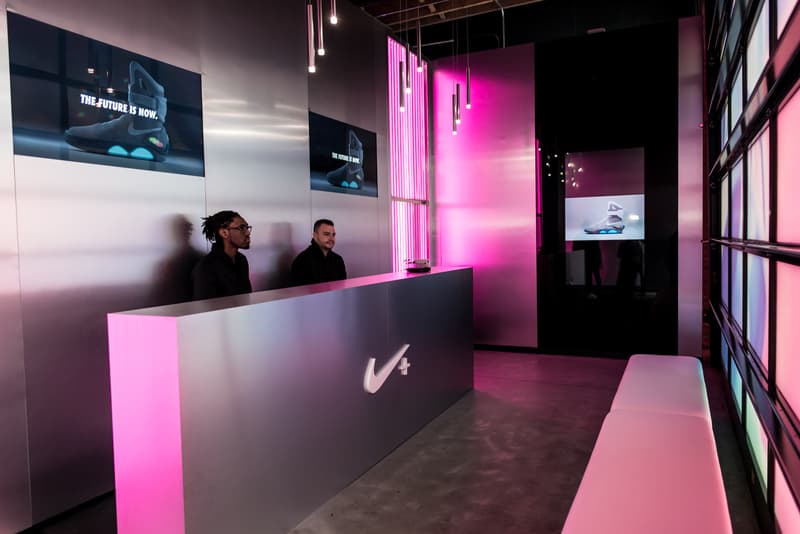 10 of 15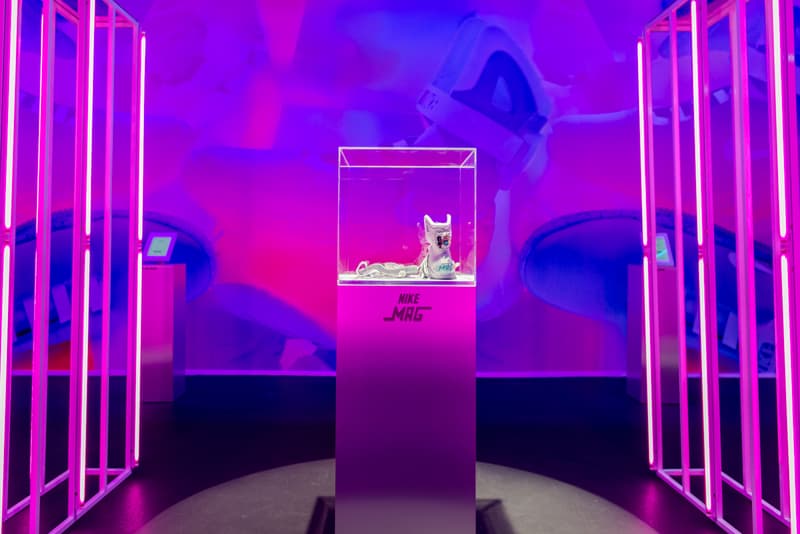 11 of 15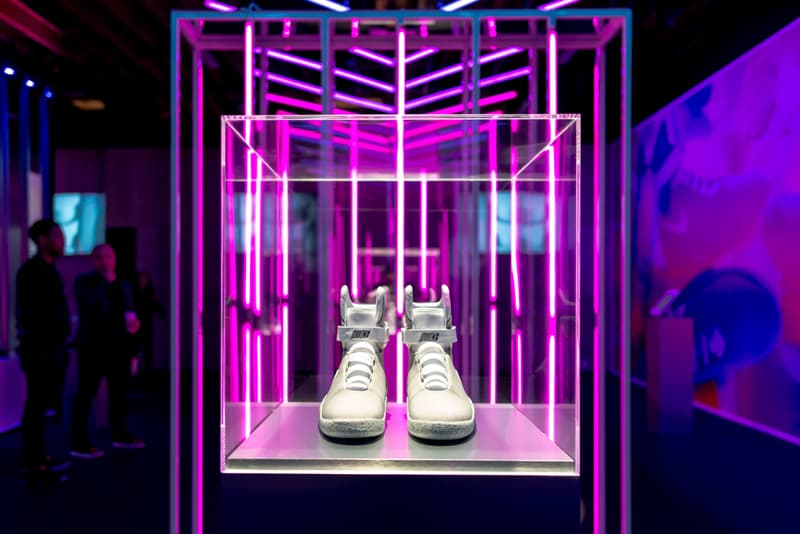 12 of 15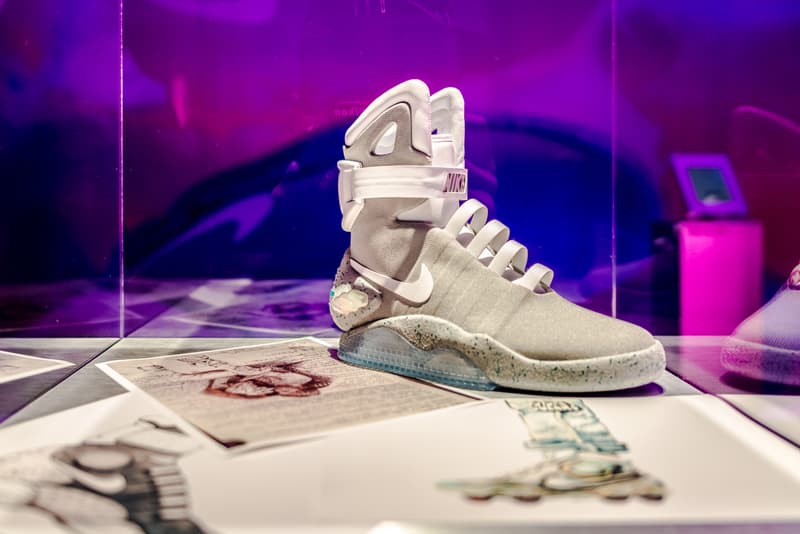 13 of 15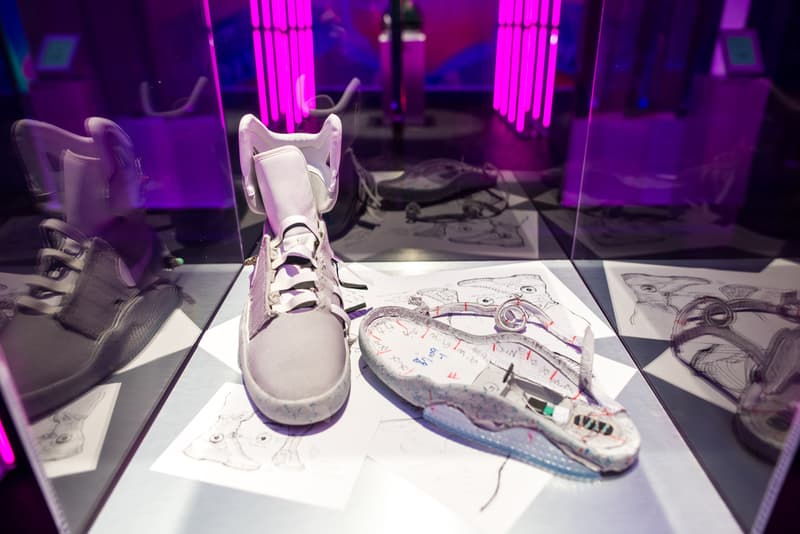 14 of 15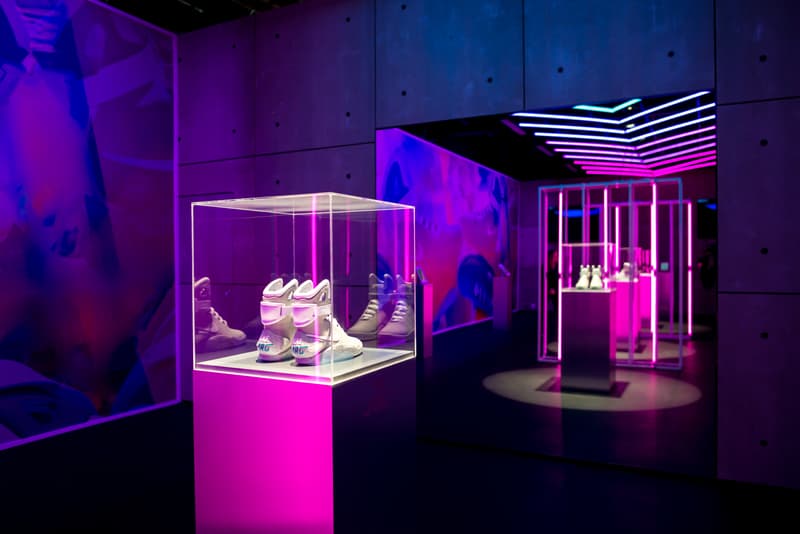 15 of 15
Nike has recently set the sneaker world on ablaze thanks to its latest announcement regarding the release of the highly-anticipated Nike MAG. Years in the making, its hype began in the film Back to the Future: Part II, as they were seen on the feet of Michael J. Fox's character, Marty McFly. The Swoosh has even raised its anticipation by opening up a space in New York City for a select few to try them on and experience the adaptive-lacing system.
Joined by one of Nike's Senior Innovators, Tiffany Beers, the Nike MAG presentation began with a futuristic feel. You're welcomed by what some may call a butler for the Nike MAG who dons white gloves, a subtle detail that many can appreciate. A quick tutorial follows regarding the Nike MAG's adaptive-lacing system and eye-catching lights as its trio of buttons keeps things simple in all the right ways. Next up, you step onto a mirrored platform that provides the illusion of you making a leap into the future.
Surrounded by mirrors and seemingly perfect lighting to coincide with its futuristic theme, the Nike MAG is surprisingly lightweight and comfortable. It's easy for one to assume that a silhouette with such technology would weigh you down or force one to compromise comfort for looks, but that's not the case with this year's Nike MAG.
Explaining the ins and outs of the Nike MAG while effortlessly donning a clean all-white pair of the upcoming Nike Hyperadapt 1.0, Tiffany Beers discussed the process of making 2011's pair better. Technology placement and precise detailing were a few points of emphasis as Beers also reminisced about the first time Tinker Hatfield tried on the ready-to-go pair. One central challenge that Beers talked upon was perfecting the Nike MAG's adaptive lacing technology. Essentially building it into the silhouette during its development, Beers reflected on the challenges, long days and even longer nights being well worth it in the end.
The Nike MAG is currently available via raffle ticket(s) through the Swoosh's "Draw" system. The Draw will conclude on October 11 with its lucky winners being announced on October 17. Each ticket will cost $10 USD. There is no limit to how many tickets you're allowed to purchase, and all proceeds will go to The Michael J. Fox Foundation in effort to find a cure for Parkinson's.
You can try your luck while aiding a good cause here.