Are Mid-Tier Luxury Watch Brands on the Rise in the Pre-Owned Market?
Hypebeast asks experts from Bob's Watches, Chrono24, SwissWatchExpo, and Oliver & Clarke for their takes.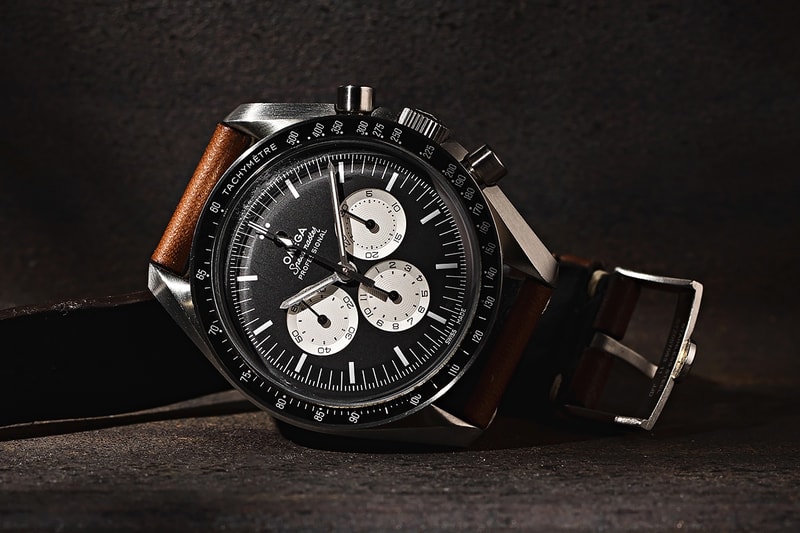 1 of 7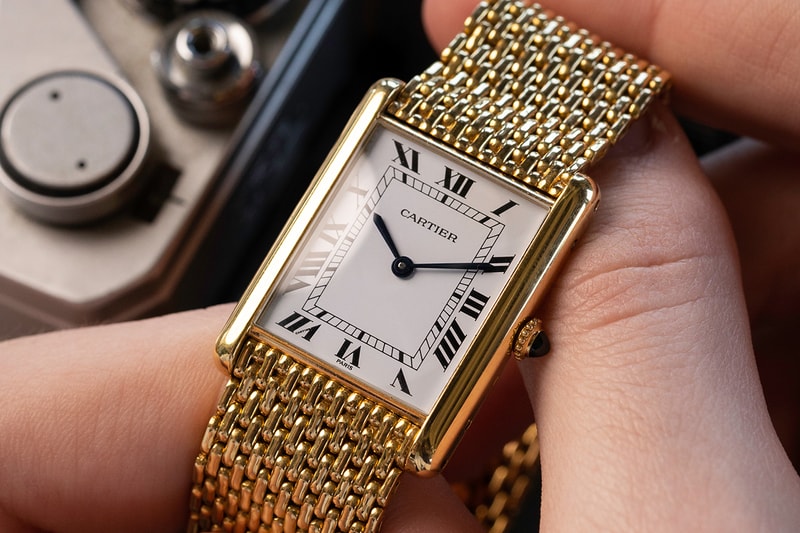 2 of 7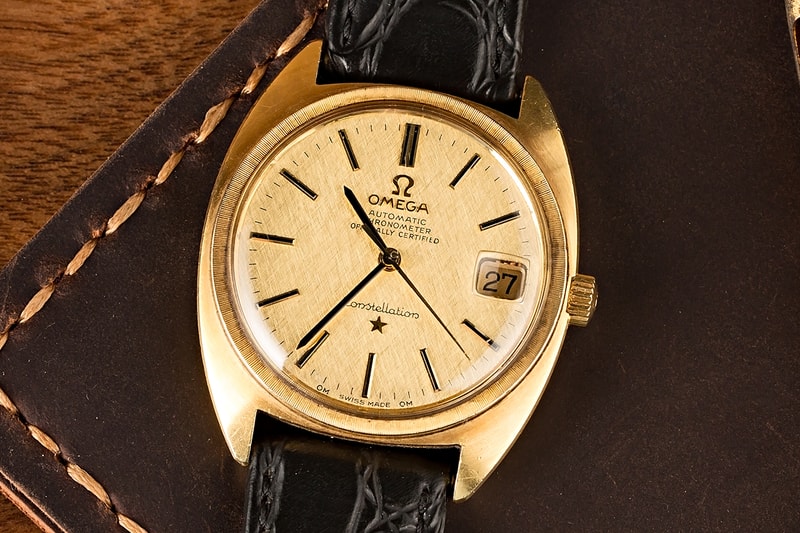 3 of 7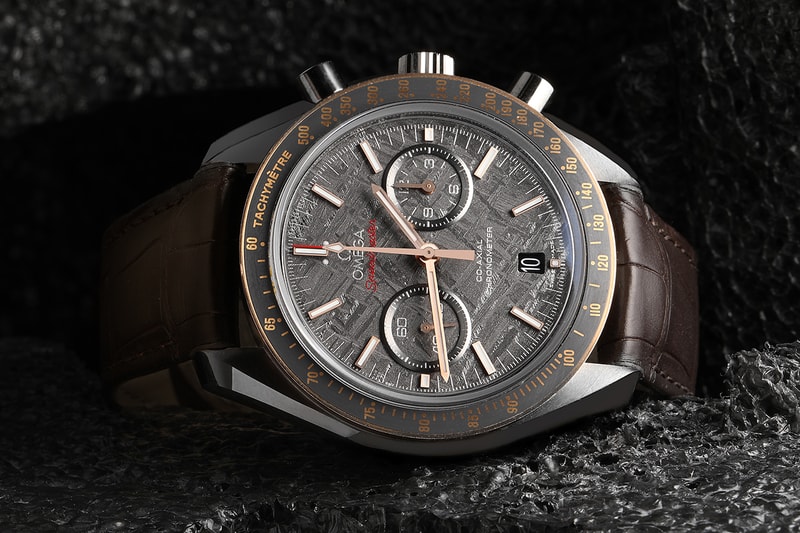 4 of 7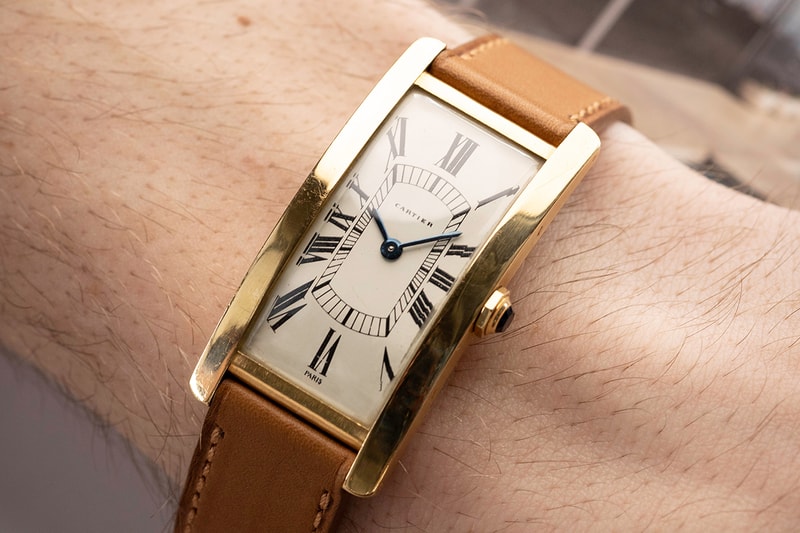 5 of 7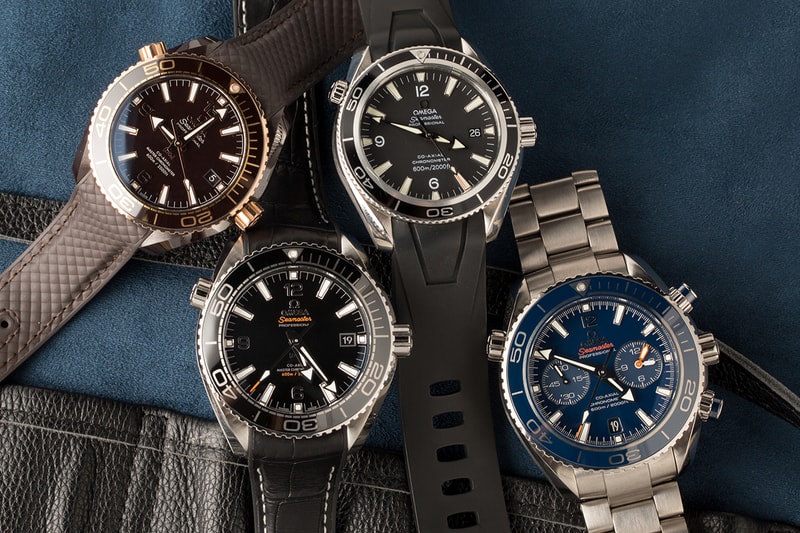 6 of 7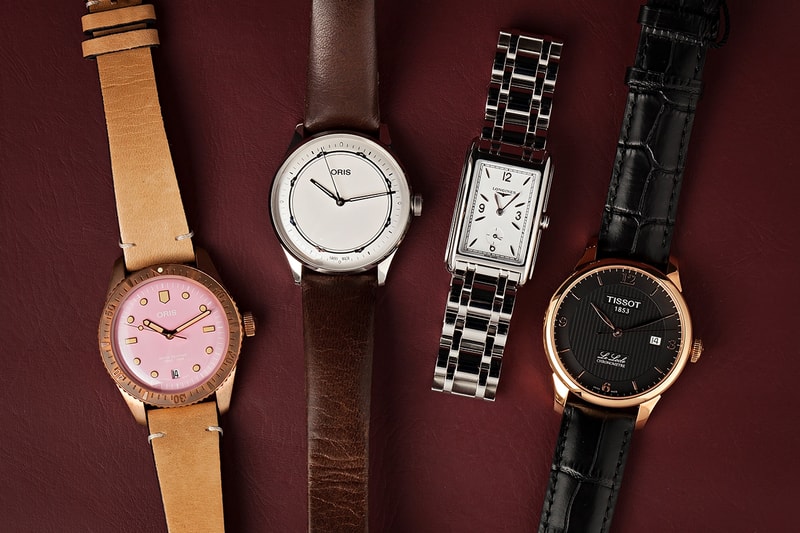 7 of 7
Last month, Bloomberg published a report that some of the mid-range luxury watches have "outperformed" in the pre-owned market during the second quarter of 2023. Meanwhile, prices for regular strong contenders, such as Rolex, Patek Philippe, and Audemars Piguet models have seen a decline in their prices. Could this also be an indication of high-end brands gradually losing appeal over younger collectors? This leaves some of us pondering whether this could signal a long-term shift, or perhaps it's merely another temporary one.
With questions in mind, Hypebeast asks four experts for their observations on this new trend, their takes on potential watch models to look out for as well as predictions for the future. Returning for this round table are Paul Altieri of Bob's Watches, Eugene Tutunikov of SwissWatchExpo, Linden Lazarus of Oliver & Clarke, alongside Tim Stracke of Chrono24.
What are your recent observations on this trend? Is it true that there's been a spike in interest in mid-range luxury watch brands?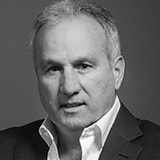 Paul Altieri (Bob's Watches)
We've indeed observed a similar trend. The beauty of the pre-owned market is its dynamic nature. While Rolex, Audemars Piguet, and Patek Philippe have traditionally been the titans of luxury timepieces, brands like OMEGA and Cartier, and Oris are offering compelling designs and narratives – all at more affordable price points. The modern consumer is becoming increasingly savvy, seeking value and unique stories, which mid-tier luxury brands are providing in spades. However, our Rolex sales at bobswatches.com continue to show strong demand.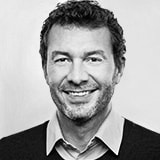 Tim Stracke (Chrono24)
After reaching an all-time high in the secondary watch market in April 2022, prices have consolidated over the past year. In the last six months, we have mostly observed stable prices, especially for Rolex. Notably, we have noticed a surge in interest for brands within the €2,000 to €5,000 EUR price range. Brands like Tudor, Oris, and Longines are gaining traction within this bracket.
Longines, in particular, seems to be attracting younger customers. In the €5,000 to €10,000 EUR price range, we see a notable increase in interest for OMEGA, Cartier, Zenith, TAG HEUER, and Grand Seiko. We attribute these trends to the fact that the share of Gen-Z customers is continuously increasing. Since many younger buyers do not yet have the financial means to buy in the higher-price segments, the relative market share of the lower-price segments is increasing.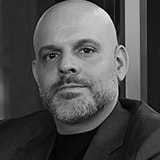 Eugene Tutunikov (SwissWatchExpo)
I think these articles tend to have a delay, while true most of the higher-end watches such as a Rolex Daytona have had their price decline in price during the second half of last year. While it is true the price is down year-on-year, if you look at the watch prices this year, and the ones mentioned in the article, the prices in 2023 are pretty flat.
We have seen tremendous demand for mid-tier luxury watches this year but less of a price increase as we are still able to source supply without increasing our prices and maintaining our margins. Cartier watches have been a standout for us this year, specifically vintage and neo-vintage ones from the 1990s. On top of that, smaller-size men's watches >38mm are also seeing strong demand.
During the height of the market, there were too many consumers wanting the "hot" watch and now consumers are going back to finding a watch that resonates with them at a good value. It's a more logical approach to luxury watch shopping.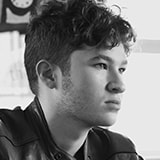 Linden Lazarus (Oliver & Clarke)
It is true that some of the high-tier watch brands that have been relatively universally loved for decades have seen a stark decline in prices over the last year. This is also true for some of the mid-level contenders, but in this case, their under-the-radar nature has helped propel their value. Because they weren't the center of scrutiny, brands like Cartier and OMEGA have been able to weather the storm. And with the help of great execution and compelling design, they have become some of the greatest value for collectors.
As interest in brands like OMEGA and Cartier increases, are there any particular models from the two brands that you foresee will become even more sought-after in the next quarter?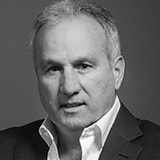 Paul Altieri (Bob's Watches)
Both OMEGA and Cartier have an illustrious history, with some iconic models. From OMEGA, the Speedmaster has always been popular, given its ties to the moon landing. Considering the recent global interest in space, I anticipate even more attraction to it.
On the Cartier side, the Santos and Tank models are steadily gaining traction for their timeless designs. We're seeing heightened inquiries and demand for these models, indicating a bright future in the upcoming quarters.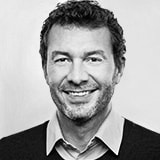 Tim Stracke (Chrono24)
For OMEGA, I'd pick the Seamaster Line, especially the current Seamaster Professional 300M as well as its previous models. Perhaps even the Constellation line, as the Vintage C-Shape along with other Vintage models are receiving increasing attention lately. In terms of Cartier, I would recommend the complete Santos line.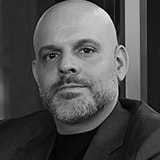 Eugene Tutunikov (SwissWatchExpo)
We are seeing strong interest in Speedmaster models with the Meteorite dials. With space exploration being back in vogue in popular media, all watches with meteorite dials should do well in the next few years. For Cartier, I would pick the Santos, especially rare ones like the Green Arabic Dial we recently acquired.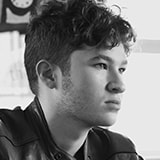 Linden Lazarus (Oliver & Clarke)
Both Cartier and OMEGA have produced some of the most iconic and historically important wristwatches ever. I think the timepieces that have the right mix of compelling design, modern size, and gripping storyline will be the most successful both short and long terms. Models like the OMEGA Speedmaster 321, and Cartier Tank Normale have gotten lots of attention that I don't expect to slow down anytime soon.
Do you reckon this change will be temporary, or more of a long-term shift in the luxury watch market?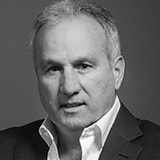 Paul Altieri (Bob's Watches)
The luxury watch market has always been one of cycles. While it's tempting to view this as a temporary shift, I believe we're witnessing a broader change in consumer mindset. The modern collector values diversity in their collection, appreciating both the prestige of high-end brands and the craftsmanship and history of mid-tier brands. So, while the dynamics might evolve, the newfound appreciation for a wider range of brands seems poised to stay.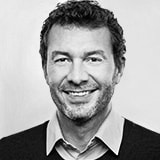 Tim Stracke (Chrono24)
Steel sports watches continue to dominate the landscape. However, we have observed a trend towards timepieces with a unique design language, such as Cartier, vintage OMEGA Constellation, and Bulgari Octo, to name a few. Generally speaking, we are currently witnessing a trend toward purchases driven by enthusiasm as opposed to speculation. While this trend serves as a robust signal of sustained demand in the market, it also stands as a testament to the growing interest in watches over the past couple of years.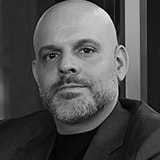 Eugene Tutunikov (SwissWatchExpo)
It is really hard to say, as the period between 2021 and Q1 of 2022 was an anomaly. I would like to say that consumers are more thoughtful of their choices now than they were then, but saying it may not revert back could be my famous last words!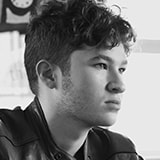 Linden Lazarus (Oliver & Clarke)
I don't believe this trend will last forever though. Brands like Rolex, AP, and Patek Philippe have always been the pinnacle of watchmaking, and I don't think that is close to the verge of change. Their history, design, and iconic status still make them the top of the herd when it comes to desirability within the market. Other brands have always tried to compete, some more successfully than others, while some brands like Cartier might join in on the elite ranks of watchmaking, though I don't see the torch being passed on in the near future.
The report also observed that collectors seem to be more active in searching for undervalued timepieces, and even smaller case sizes. What do you think contributed to this shift?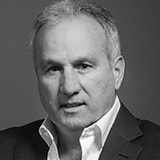 Paul Altieri (Bob's Watches)
A few factors are at play here. Firstly, the watch community is becoming more informed. With the vast amount of knowledge available online, collectors can easily discover undervalued gems. Secondly, there's a strong nostalgia wave, and smaller case sizes hark back to classic watch designs of yesteryears. Plus, a smaller watch is often viewed as more versatile and wearable for different occasions, which aligns with the practical preferences of today's collector.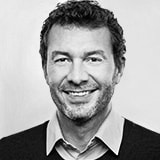 Tim Stracke (Chrono24)
Many individuals have embraced the hobby of collecting watches in recent years. These watch enthusiasts are transitioning from novices to becoming more experienced collectors. Additionally, we're noticing a growing significance of the customer segment comprising individuals under 30 years of age.
While the market share of brands remains relatively stable among older buyers, younger generations appear to adapt more quickly to trends. Simultaneously, we observe that as people expand their watch collections, they tend to move away from mainstream pieces. The explanation is straightforward – numerous collectors aim to encompass various brands, functions, colors, materials, and sizes in their collections. So, creating a diverse collection is a source of enjoyment for many individuals. Meanwhile, unique timepieces often serve as conversation starters.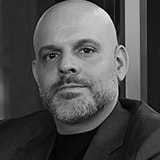 Eugene Tutunikov (SwissWatchExpo)
On average, I don't think consumers are becoming more active in searching for undervalued timepieces. But they are certainly more open to smaller timepieces and unique models that are likely not in production — this often leads them to smaller-sized watches made in the '80s and '90s.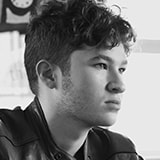 Linden Lazarus (Oliver & Clarke)
I think the pendulum has started to shift when it comes to the most coveted watches. The days of following the hottest trends have shifted for serious collectors, and now finding a new value proposition is of utmost importance. This has contributed to the shift to more classic proportions with 36mm – 40mm case sizes becoming a sweet spot, as these watches wear better on all types of wrists in general. For that reason, they have become relatively universally loved and rank near the top of the pack when it comes to new releases.
Any predictions on models/brands that are likely to become more sought-after in the coming year based on this particular market trend?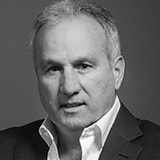 Paul Altieri (Bob's Watches)
Based on our insights, data and current market trends, I'd keep an eye on brands like Jaeger-LeCoultre, IWC, and Breguet. These brands offer a rich history, impeccable craftsmanship, and models that, in many ways, have been flying under the radar. Particularly, models like the Jaeger-LeCoultre Reverso or the IWC Portugieser could see a significant uptick in demand, given their unique stories and designs. But Rolex still dominates the primary and secondary watch markets.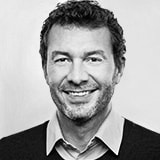 Tim Stracke (Chrono24)
We are witnessing increasing interest in design-oriented timepieces as well as high-end dress watches. Cartier is currently experiencing a notable moment with the Santos and the Tank models, while Bulgari's Octo line is also performing exceptionally well. Piaget is definitely a brand to keep an eye on. In addition, Parmigiani Fleurier's Tonda line is generating significant interest on our platform as well.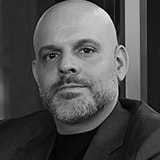 Eugene Tutunikov (SwissWatchExpo)
We are seeing a renewed interest in IWC watches in the pre-owned market that wasn't there as much before. In the past, a lot of it was driven by the fact that one could find a nice discount on the retail price. I see this trend continuing as there are also a lot of variety and design elements that are unique to IWC.
We are also seeing a lot of customers leaning towards accessory watches with gem set stones like diamonds, sapphires, and rubies, as these timepieces are unique, creative, and can also be worn as jewelry. As the men's market slowly moves towards buying smaller-sized watches (sometimes even women's), watches that feature diamonds and stones are overall smaller in size. For example, the Cartier Panthère has been a sought-after style, especially in the mini size as it was recently seen on Timothée Chalamet.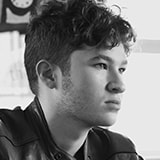 Linden Lazarus (Oliver & Clarke)
Cartier for sure, their focus on ultra-compelling design and unwavering commitment to quality has gone under the radar for most collectors in the last few decades. Although their rise has been meteoric, I don't expect it to slow down in the short or long term.