The Weeknd Speaks on the "Challenge" of Reshooting 'The Idol'
Also touching on how the cast and crew basically moved into his home during production.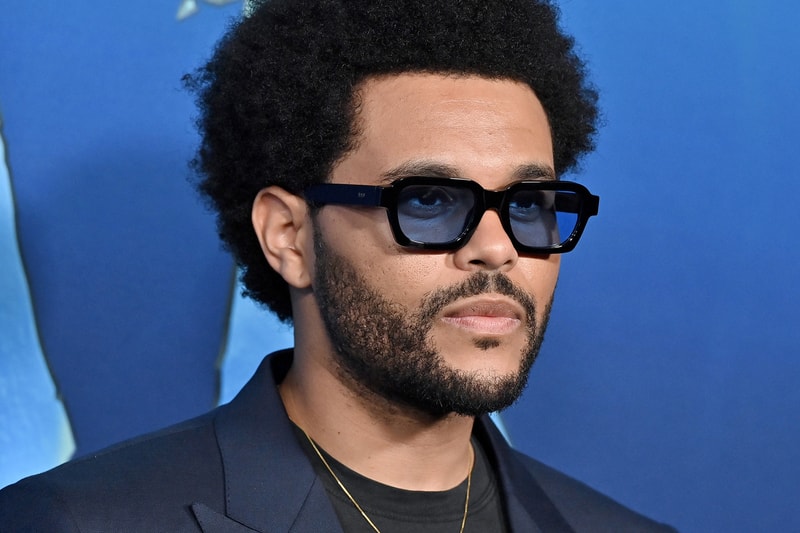 Abel "The Weeknd" Tesfaye has opened up about the sacrifices made to create and reshoot his and Sam Levinson's forthcoming HBO series, The Idol.
In a recent interview with W Magazine, he revealed that losing his voice allowed him to "reflect and think about The Weeknd and Tedros and all that had happened with the show," causing them to reshoot the series. "I realized that I need to know that I've made the best version of whatever I'm making. It was a challenge to redo The Idol, and, in truth, I sacrificed my health and home to make it work. So, let's say it comes out and it's f*cking horrible. I still know I did my absolute best." Tesfaye paused. "From what I've seen, the show is great. Everything is a risk: When you've done the best you can, I would call that a happy ending."
Tesfaye also revealed that Levinson, his wife, their five-year-old son, newborn and giant schnauzer, plus the cast and crew "essentially moved into Tesfaye's house" during the creation of the series. The Weeknd's bedrooms had turned into greenrooms, his bathrooms turned into rooms for hair and makeup, a music studio was built in the basement so that Mike Dean, who co-stars, could co-compose the score while filming. "I had to stay in character," Tesfaye said. "So I took my dog and we lived in another house. My home belonged to the show; it was a hub of activity. We were trying to blur the line between fiction and reality. We had cameras going all the time." He noted that it  "was weird when they all left" and that the furniture were all changed, "but the soul of Jocelyn's house is still in there."
The Idol premieres on HBO Max on June 4.
Elsewhere in entertainment, Marvel's Blade is experiencing another delay due to the ongoing writers strike.