PUMA Announces Exclusive Formula 1 Partnership
Becoming the official supplier at F1 races.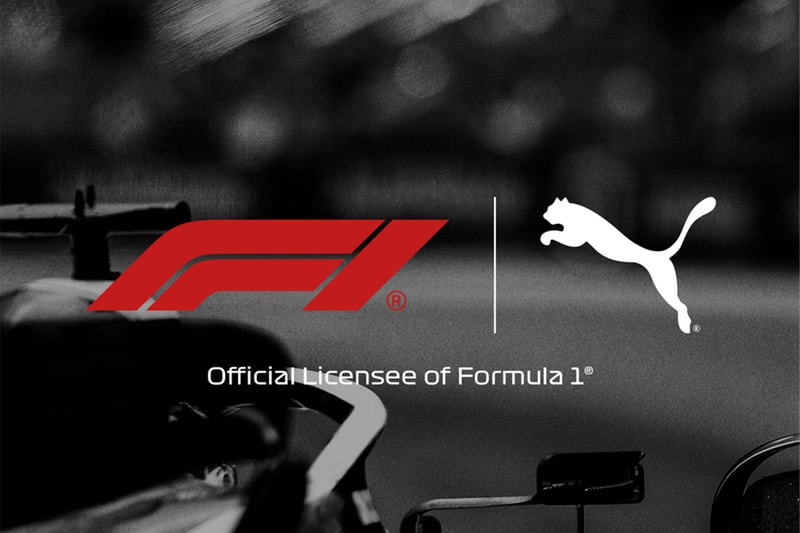 Hot off the heels of Miami Grand Prix, PUMA has officially announced that it will become the official licensing partner and exclusive trackside retailer for Formula 1. The two have signed a partnership that will make PUMA the official supplier at F1 races, giving the sportswear brand rights to produce F1-branded apparel, footwear and accessories. Moreover, the contract gives PUMA the exclusive rights to sell all F1 fanwear, as well as fanwear for all ten teams on the race circuit starting in 2024.
The partnership comes after years of history between PUMA and motorsports. PUMA has long had a presence in the sport, developing fireproof overalls, as well as race shoes and other high-performance gear for F1 drivers since the mid-'80s. Within the motorsport world, PUMA continues to be a leader in race gear as well as lifestyle collections, having partnered with big names like Mercedes AMG Petronas F1, Scuderia Ferrari, Alfa Romeo F1 Team Stake, BMW M Motorsport and Porsche Motorsport.
Over the years, F1 has received an increase in popularity, garnering a younger and more diverse fanbase. Cumulatively, the sport has grown to reach 1.5 billion viewers with race attendance also hitting record highs in 2022. In a statement from PUMA CEO Arne Freundt regarding the partnership, he said, "PUMA has become the most authentic and credible sports brand in motorsports and has the expertise to create the best products for the world's leading drivers and teams as well as for its fans. The influence of motorsport, and Formula 1 in particular, on sports- and streetwear culture has significantly increased in recent years. Our new partnership with Formula 1 is an exciting opportunity to further explore this blend of motorsports and lifestyle."
The first PUMA x Formula 1 products are expected to be be available at PUMA stores worldwide and online, starting February 2024.
In other fashion news, Carrots has dropped its Summer 2023 collection.