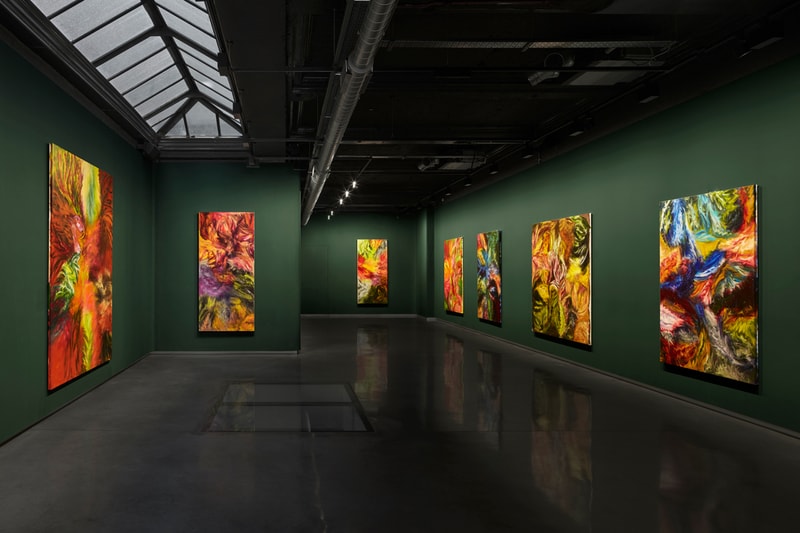 1 of 4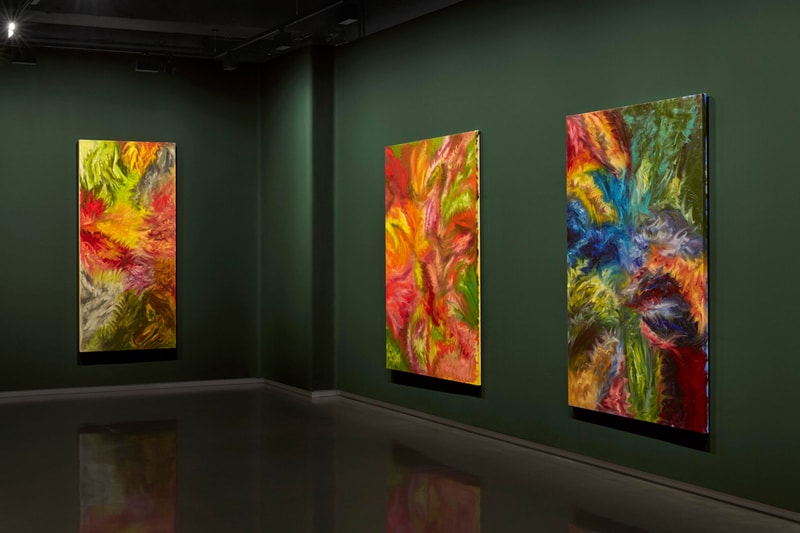 2 of 4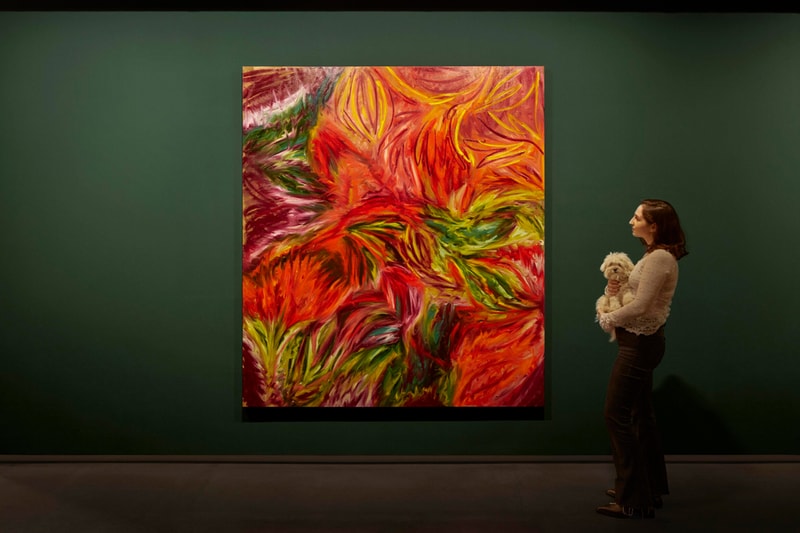 3 of 4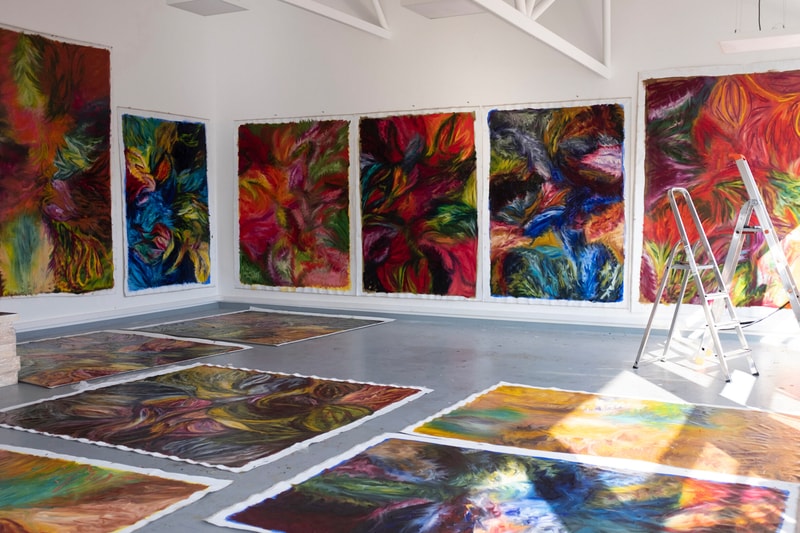 4 of 4
Sasha Ferré Visualizes the Unseen Processes of the Natural World
Her latest exhibition 'Morphogenesis' is on view at Unit London.
---
Sasha Ferré has spent much of her career visualizing what is often unseen to the naked eye. Think microorganisms and processes that occur in the tiny crevices of our homes and the natural world. Born in Paris and now based in London, the French artist often works on the floor of her studio, spreading the canvas out like a flower bed as she applies oil sticks directly to the surface. Like a jazz musician riding out a solo, her work is improvisational — allowing intuition to dictate the course of each piece.
Unit London is playing host to a new solo exhibition by Ferré entitled Morphogenesis. As her first show with the gallery, the space has been transformed into an imaginary landscape where Ferré paints a poignant meditation on humans' relationship with the natural world. "In the context of a major ecological crisis, I am concerned with our relation to nature, and how we define what nature is to begin with. This is perhaps one of the biggest concerns of our time," said the artist in a statement.
Flora, germination and vegetal growth are some of the images that Ferré paints with in mind, but she encourages the viewer to form their own interpretations as they walk throughout the space. Last Thursday, May 4, Unit London also featured a contemporary dance performance by Temitope Ajose-Cutting with proceeds from the event benefitting a UK environmental charity of his choice. For those missed who missed the opening, Morphogenesis will be on view at the gallery until May 20.
Elsewhere, Hypeart reflects on the process of renewal.
Unit London
3 Hanover Square
London W1S 1HD