The Weeknd Loses Voice Mid-Song, Abruptly Ends Los Angeles Stadium Show
"I wanted you guys to know that I can't give you what I want to give you. I apologize. I'm so sorry."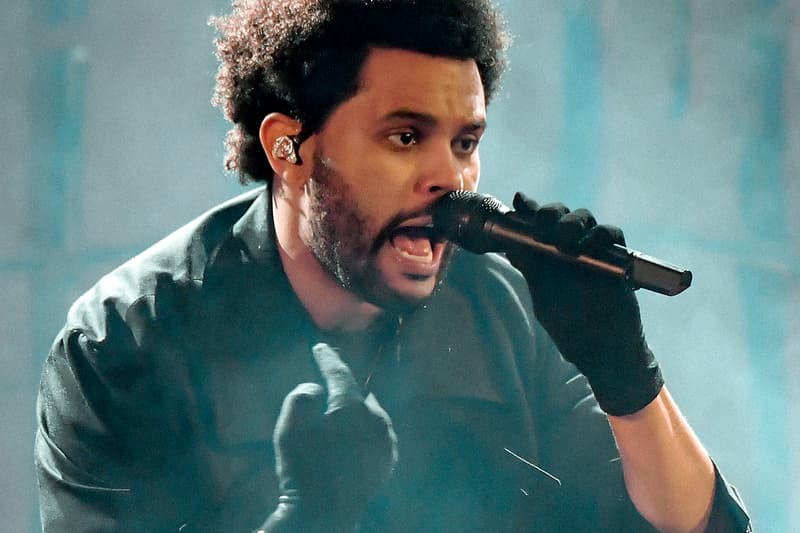 This past weekend, The Weeknd continued his electrifying After Hours Til Dawn Tour, stopping at SoFi Stadium in Los Angeles, California. Delivering fans two tracks, the Canadian artist broke into his hit single "Can't Feel My Face" but walked off stage after his voice cracked mid-song.
The sold-out crowd in attendance was left confused before the lights turned on and The Weeknd addressed fans, revealing that he had lost his voice. Announcing that he would need to cancel the show, the artist was visibly upset apologizing and promising that he would be back to put on another performance.
"I'm going to make sure everyone is good, you'll get your money back, but I'll do a show real soon for you guys," said The Weeknd. "But I wanted to come out and personally apologize and not tweet it or Instagram it," adding "I wanted you guys to know that I can't give you what I want to give you. I apologize. I'm so sorry." Saying, "You know how much this kills me. I love you. Thank you so much," before leaving the stage.
The Weeknd then tweeted hours after the canceled show noting that he would come up with a new date, though it is unclear how serious his vocal issue is.
.@TheWeeknd just lost his voice in the middle of a sold out show at SoFi Stadium. Came out and apologized and announced everyone would get their money back and left. pic.twitter.com/En7v16RbwV

— Kenny Holmes (@KHOLMESlive) September 4, 2022
— The Weeknd (@theweeknd) September 4, 2022
In case you missed it, watch Megan Thee Stallion's appearance in She-Hulk: Attorney at Law.