Stüssy Teases Upcoming Gang Starr Collaboration
Arriving later this week.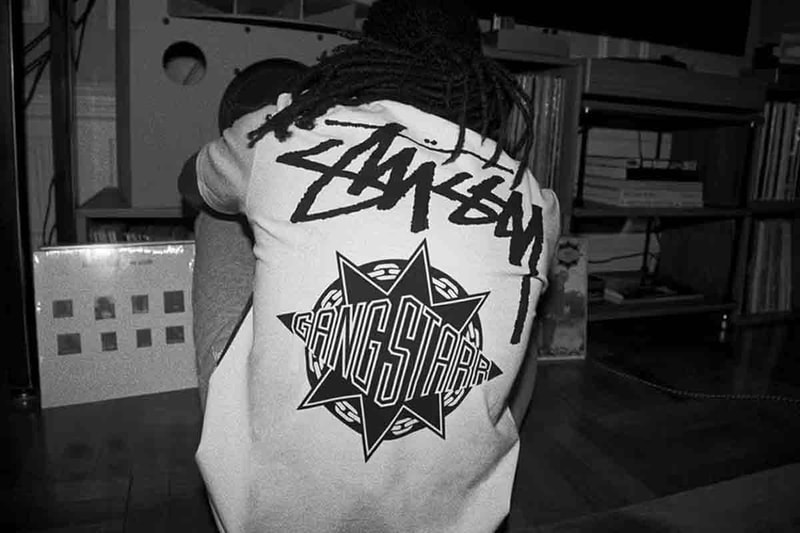 Titular streetwear label Stüssy has teased an upcoming collaboration with legendary hip-hop duo, consisting of DJ Premier and Guru, Gang Starr. The Brooklyn-based group have been considered one of the top MC-and-producer duos in the history of the genre.
In light of this year as the 50th anniversary celebration of hip-hop Stüssy is celebrating by honoring two of the best to be in the game. Together, DJ Premier and Guru both released seven full-length LPs that have expertly combined New York jazz with hip hop. Photographed by Christopher Currens, the teaser showcases DJ and sound system engineer Mo Yasin modeling the collaboration.
The collection is set to feature various t-shirts and pieces featuring some of the duo's most iconic lyrics, including that from "Take It Personal" and "Daily Operation, which was released back in 1992. Based on the teasers, the collection will also see the shirts sport some fan-favorite images of the duo.
Look out for the collaboration releasing at select retailers and flagship stores, as well as online at Stüssy on April 7 at 10 a.m.
In other fashion news, thisisneverthat releases second Grateful Dead collaboration.