Prada Group To Invest €60M EUR in Italian Production Plants
The company will double its knitwear factory in Torgiano.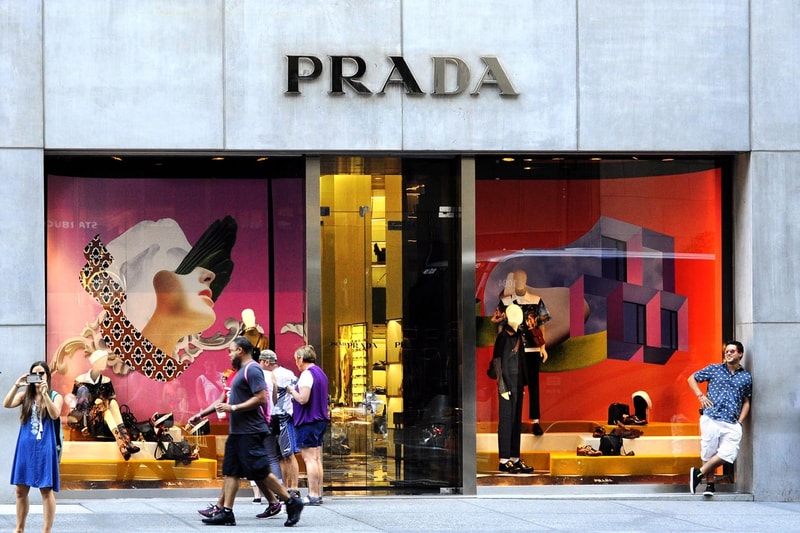 The Prada Group will spend €60 million EUR ($66 million USD) on industrial capital investments, with the goal of expanding its production capacity in 2023. Specifically, the Italian company will double its knitwear production plant in Torgiano, according to Reuters.
While the luxury group will place an emphasis on expanding its Umbria-based factory, it will also look to smaller acquisitions of manufacturers. The company reportedly has its targets, which likely do not include leather production outposts, as the group is already well-equipped in that category.
Still, the majority of Prada's investments will go toward the expansion and improvement of the company's pre-existing factories, along with the acquisition of updated technologies and a larger workforce. Last month, the group disclosed plans to hire more than 400 people in Italy by the end of 2023, in an effort to boost production capacity further.
Roughly half of those employees will come from the Prada Group's craftsmanship academy, which was established in the early 2000s. A permanent location for the academy will open in one of Prada's main production facilities, the Scandicci factory, with a first class of 30 students this year.
The Prada Group's latest investment plans tally just below the €70 million EUR investment that the company has made on vertical integration, new technology and industrial production processes in the last year.
In more fashion news, Valentino Vintage opened swap-shops in London, Milan, Paris and further afield.