Hypegolf Style Guide: Adding a Pop of Springtime Yellow to Your Golf Fit
Giving you a break from your typical golf brands.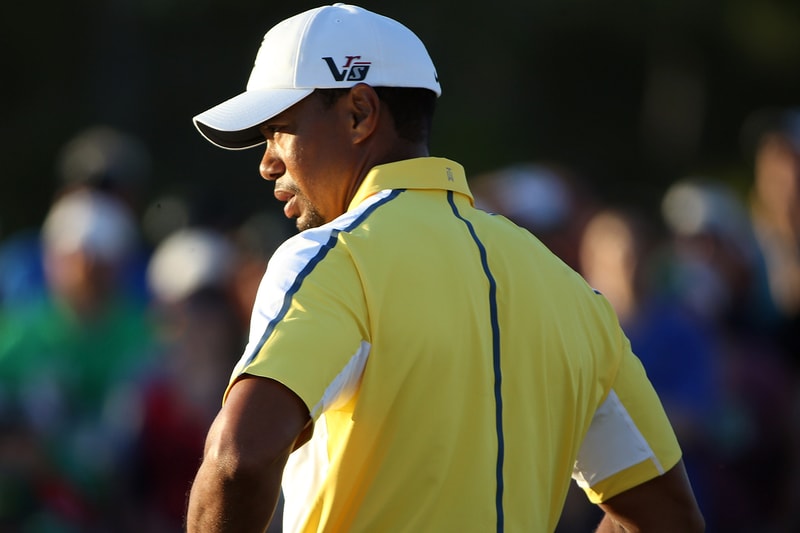 Any somewhat serious golfer has their core group of golfing friends. But then you have the others who wouldn't be caught dead in a polo and slacks. To them, golf is reserved for Florida retirees, trust fund babies and finance bros. But you've been trying to show them that golf is changing.
You've spent months building that case by sending them articles describing the intersection of golf and streetwear, and how Malbon Golf's first ambassador is a 21 year old LPGA professional. Now they finally agreed to go, and you're bringing your non-golfer friend to the course for the first time.
Inevitably the question arises 'what do I wear?' You start to think about it, and even though the uniform comes so naturally to you there are so many hidden rules. Shirts must be tucked in, hats must be worn forward and no denim is allowed. If there's one reason why golf has had a hard time catching on with people in their teens, 20s and 30s, the dress code is right up there.
Expecting someone who has never played golf before to have all the right things in their wardrobe is a big ask. But you don't necessarily have to, because there are plenty of non-golf brands out there making high quality stuff that is suited for the fairways.
To golf aficionados yellow will always be associated with spring and the Masters Tournament, where the game's two greatest champions — Tiger Woods and Jack Nicklaus — famously sported the color. While Nicklaus wore his polos with a wide collar and his pants snug through the hips as was customary for the 1970s and 80s, Woods updated the look with a sportier looking polo and straighter fitting pants. Here's how you can get out on the course this spring with a seasonal pop of yellow with some of our favorite non-golf brands.
Crest Piqué Polo – Aimé Leon Dore
Starting off with the most important part of this look, give this cotton pique polo from Aimé Leon Dore a try. The polo features the brand's floral crest embroidered on the left chest, and is a very a similar shade of yellow to the one worn by Woods and Nicklaus. In place of the long placket and wide collar is something more consistent with today's trends.
Le Pantalon Golfeur Carreaux – Drôle de Monsieur
These pants from the French streetwear brand Drôle de Monsieur tick the plaid pattern box, and are even inspired by the aesthetic of classic golf trousers. They're cut roomier compared to the style of the 70s and feature a wool/polyester construction to add a touch of performance. Wear them without a belt to keep the classic vibe going.
5 Panel Twill Cap #2 – Human Made
Adding some more visual interest to this look, we recommend this cap from Japanese label Human Made which was originally founded by designer NIGO who also heads up KENZO's creative direction. There's some nice crossover with the yellowish-brown lid to match the shirt and of course the bear patch logo which features a yellow Human Made spellout.
G-SHOCK GMB2100GD-9A
Golf provides you with plenty of opportunities to accessorize, and it's never a bad idea to have a source of time keeping on you. Especially when you want to turn off your phone and enjoy a day without outside interference. This G-SHOCK watch is fully waterproof so you don't have to worry if it starts to rain, and the rich gold plating complements our spring-inspired fit.
JJJJound x Reebok Club C "Olive"
Finally for the shoes, here's something to provide that classic country club feel, but instead of a golf shoe we're going with tennis and the Reebok Club C. You still get a white shoe similar to the Nike TW '13 or the wing tips worn by Jack. And since they're designed for sport you know you'll have a certain amount of performance, but they can also be worn off the golf course.
Stay tuned for more Style Guides going forward, as we continue to bring you fairway-ready outfits with brands not traditionally associated with golf. Let us know your thoughts down in the comments and what you would like to see featured next.