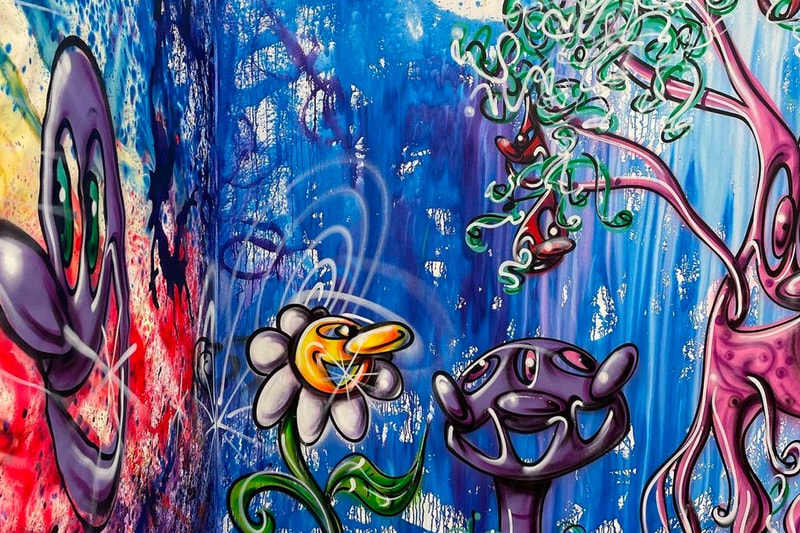 1 of 6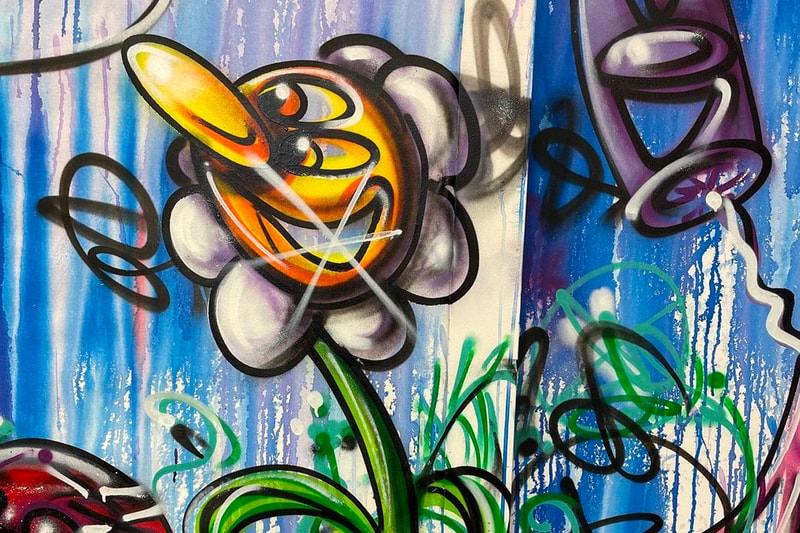 2 of 6
3 of 6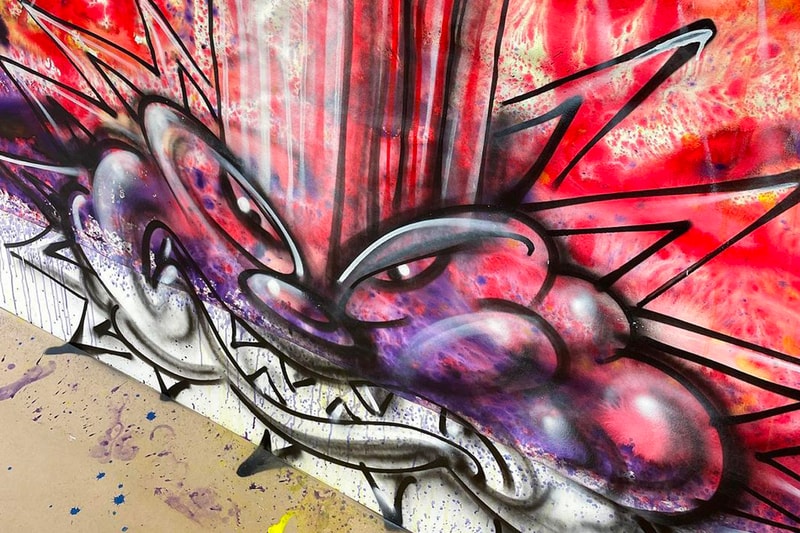 4 of 6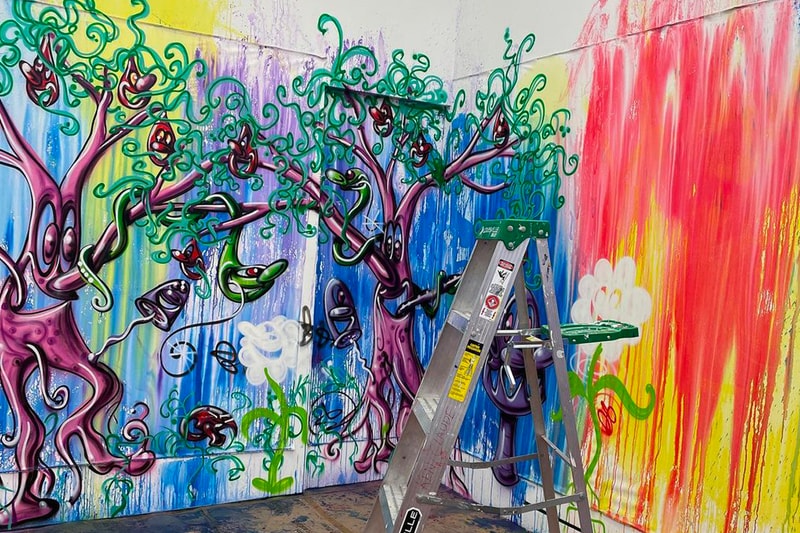 5 of 6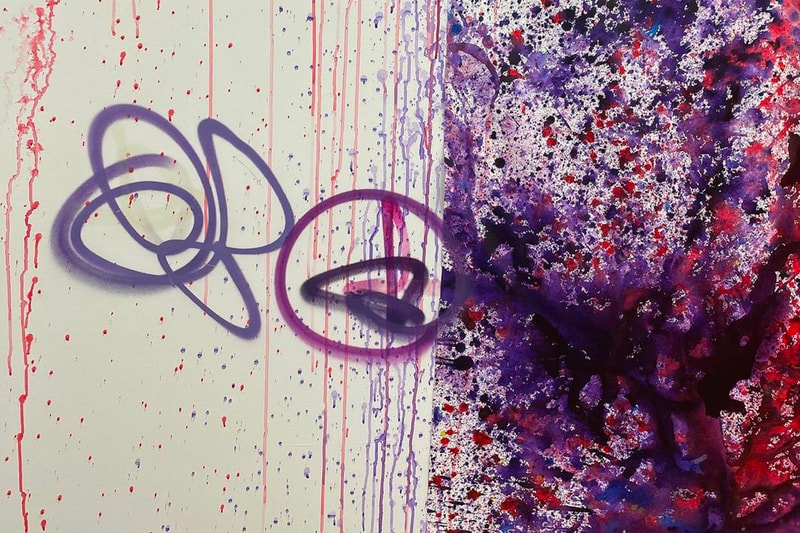 6 of 6
Kenny Scharf Takes Over The Journal Gallery in New York
The show is four years in the making.
---
Somewhere between mythology and contemporaneity, childlike expression and meticulous execution, Kenny Scharf's art takes form. As a key figure of the legendary street art movement of the 1980s, Scharf hasn't missed a beat since and continues to create with the same energetic pace — whether on cars or surfboards, prints and canvases, to the white walls of his latest exhibition at Tennis Elbow at The Journal Gallery in New York.
The exhibition is four years in the making and features a universe of characters airbrushed across large-scale canvases and the gallery walls. From some of his most iconic characters to entirely new creations, Scharf taps into the spontaneity that has shown to be a hallmark of his practice over the past 40 years.
The Los Angeles-based artist first rose to prominence in 1981, creating alongside legendary figures such as Keith Haring and Jean-Michel Basquiat in NYC's East Village. Since then, Scharf has maintained and evolved his practice, while straddling the threshold between lowbrow and fine art, as well as streetwear and fashion.
"Disarming but not innocent, Scharf's paintings are cautionary tales of the good-natured mayhem he's been causing since his student days in New York, in the late 1970's," noted journalist and art critic, Linda Yablonsky in a past statement. "He worked with a speed necessitated by police who treated street artists as vandals, rather than as highly moral citizens who pushed back against officials to humanize the city they'd left for dead and make it a nicer, even a dazzling, place to live," Yablonsky added.
Scharf's latest exhibition opens tonight from 6 to 8pm ET and will be on view until April 25.
In case you missed it, Hajime Sorayama presents Space Traveler exhibition in Tokyo.
Tennis Elbow at The Journal Gallery
45 White St
New York, NY 10013