Kenny Scharf Creates New Pop Surrealist Paintings for New York Exhibition
A total of 18 paintings and a sculpture.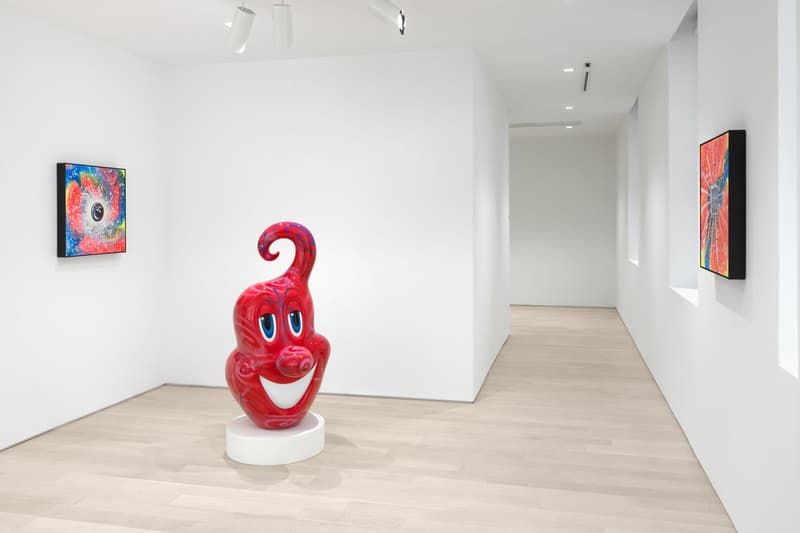 1 of 15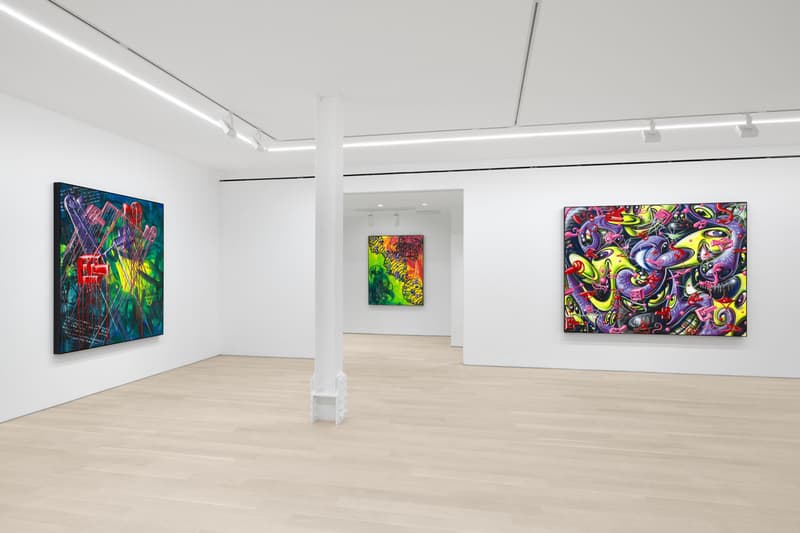 2 of 15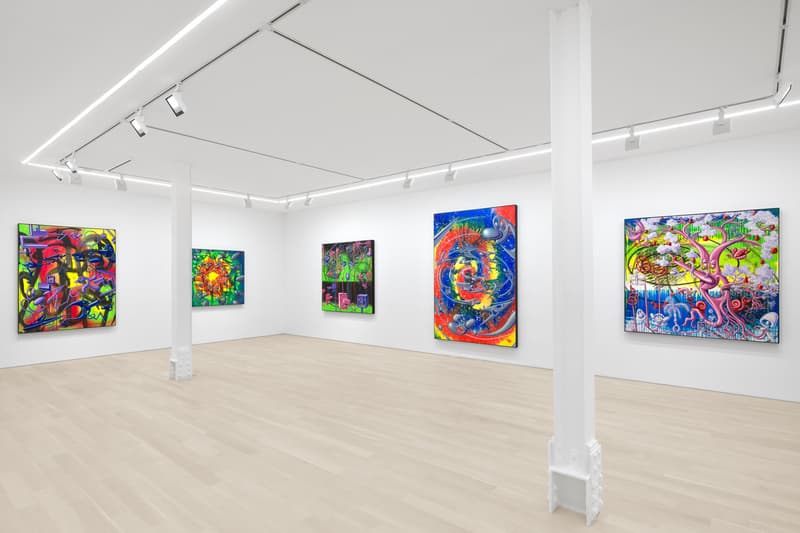 3 of 15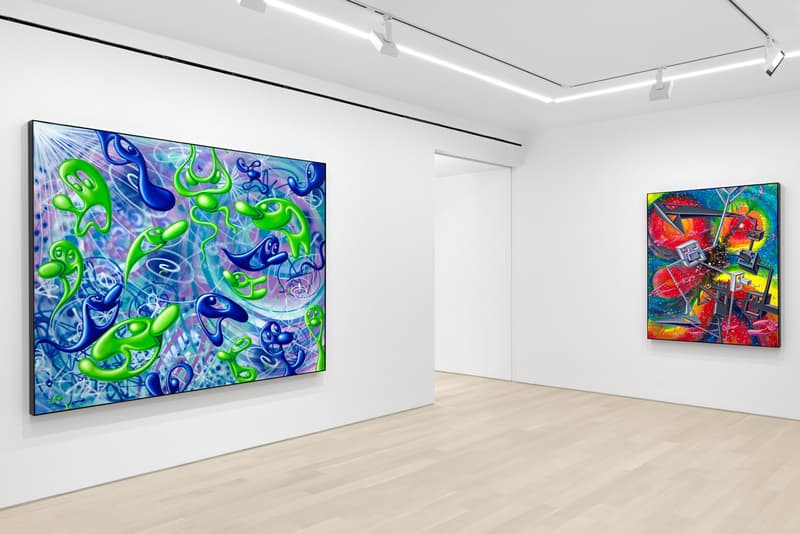 4 of 15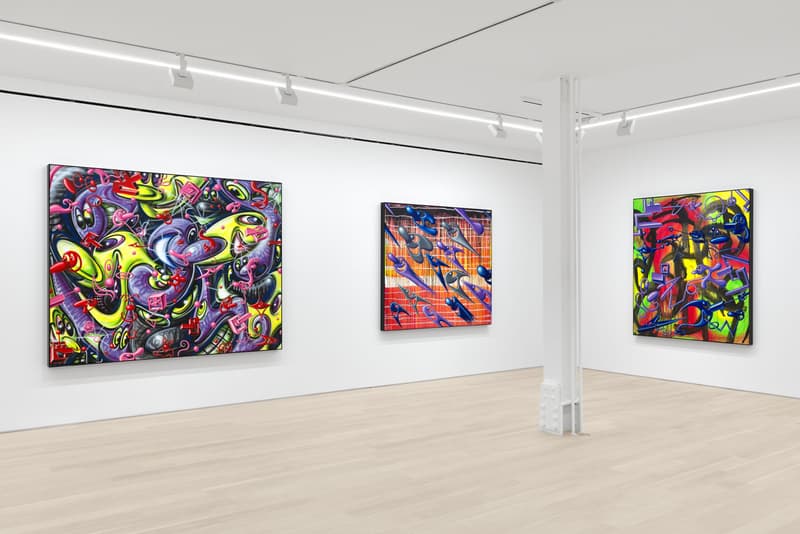 5 of 15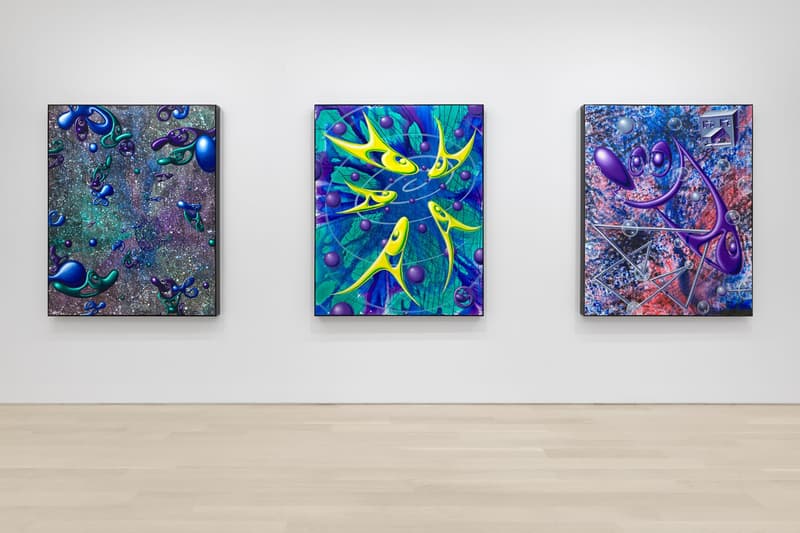 6 of 15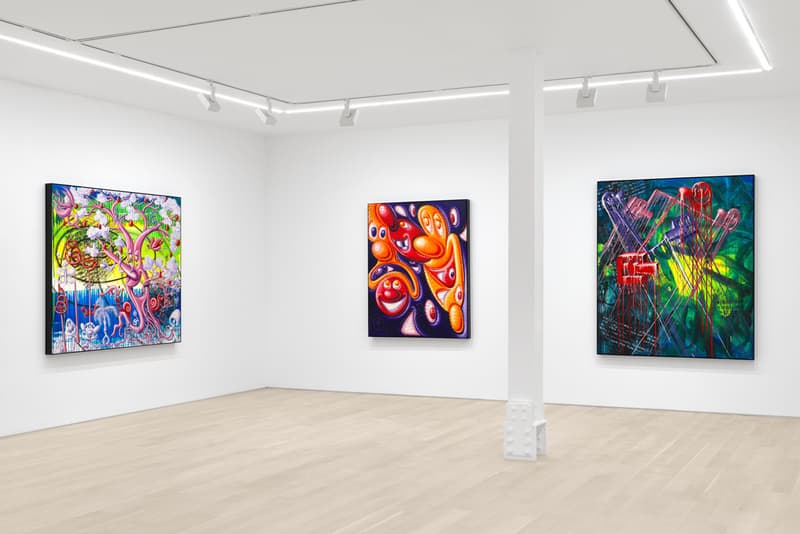 7 of 15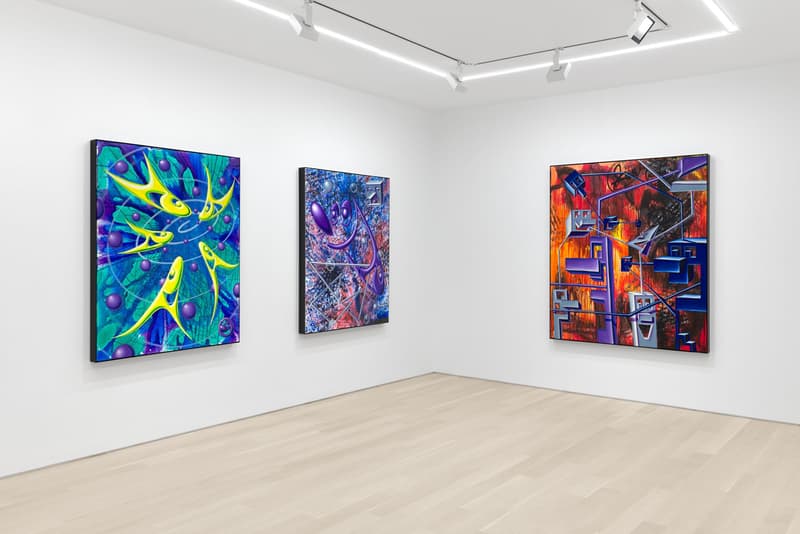 8 of 15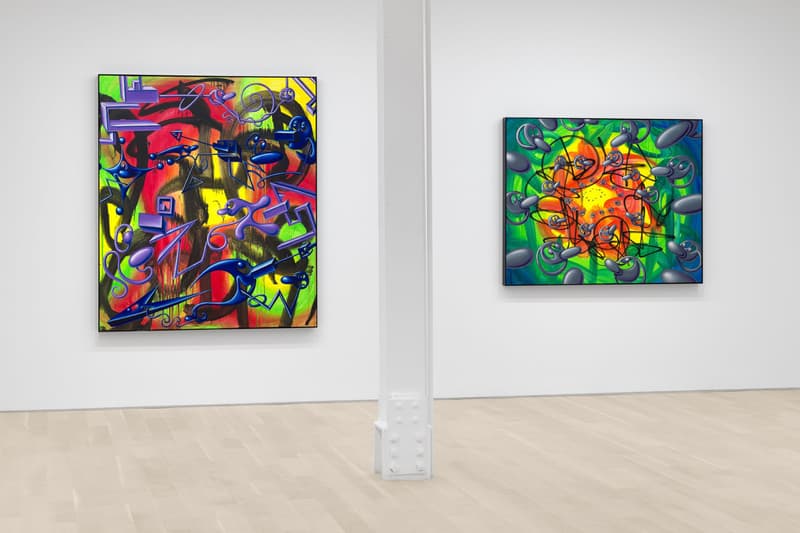 9 of 15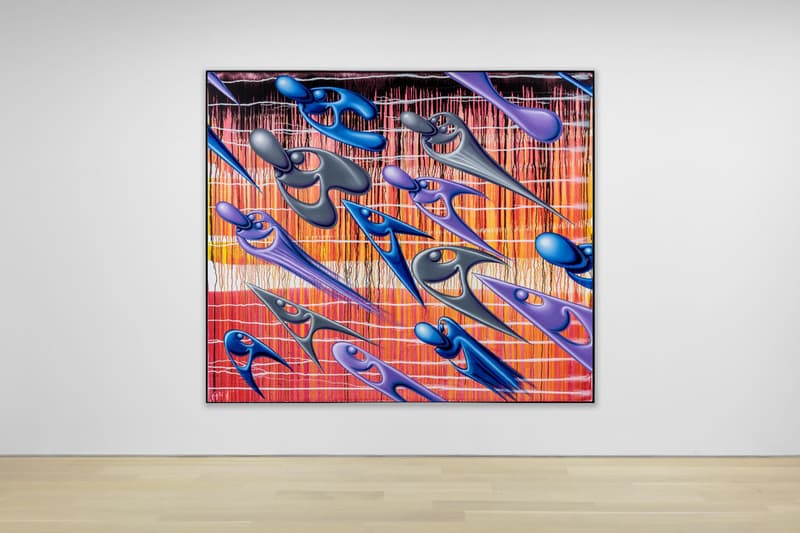 10 of 15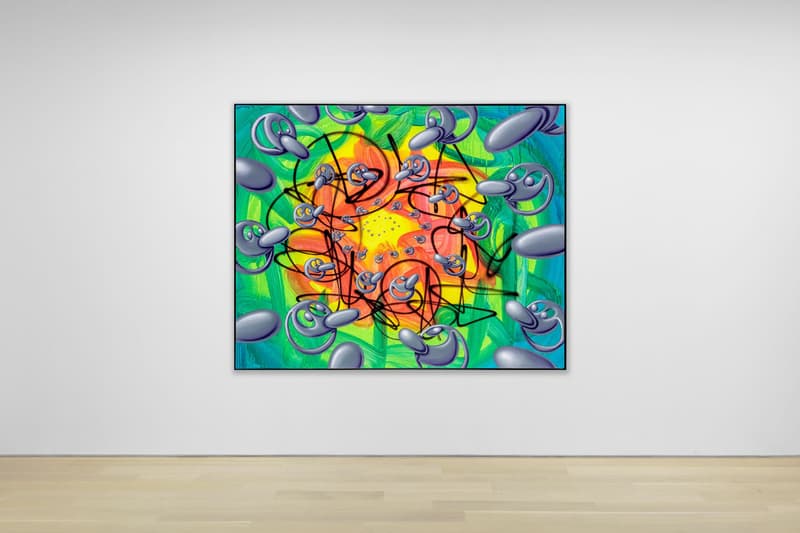 11 of 15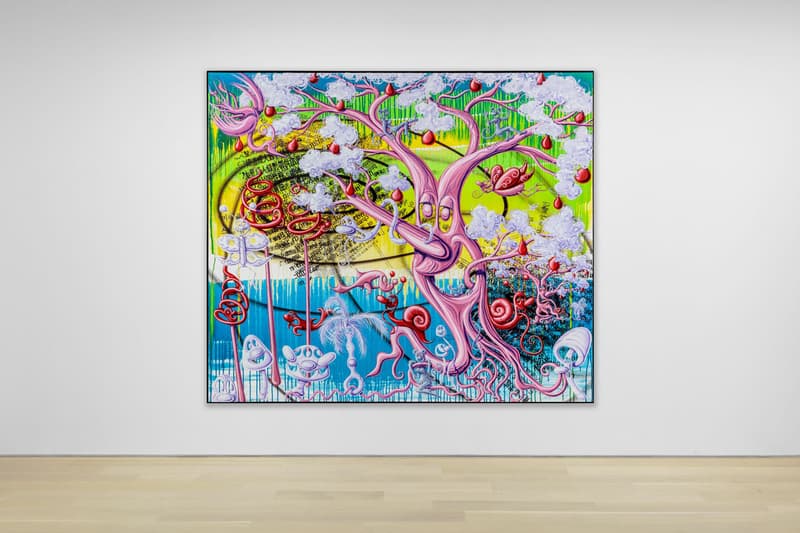 12 of 15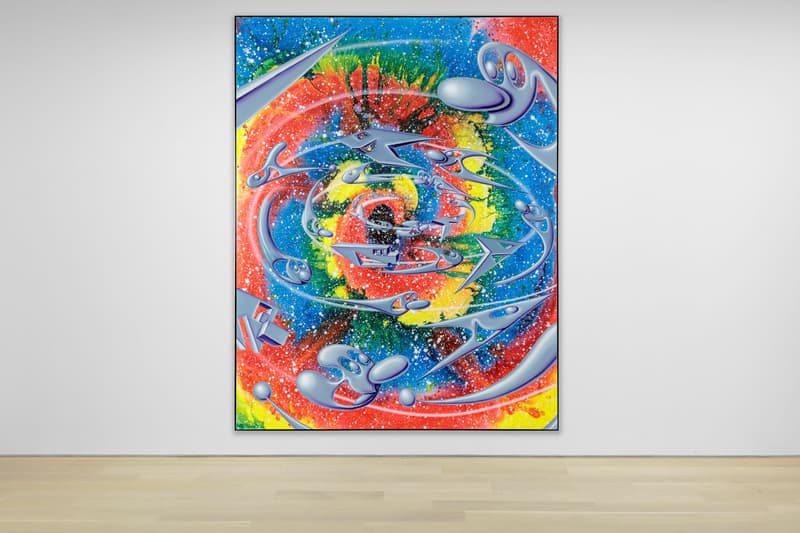 13 of 15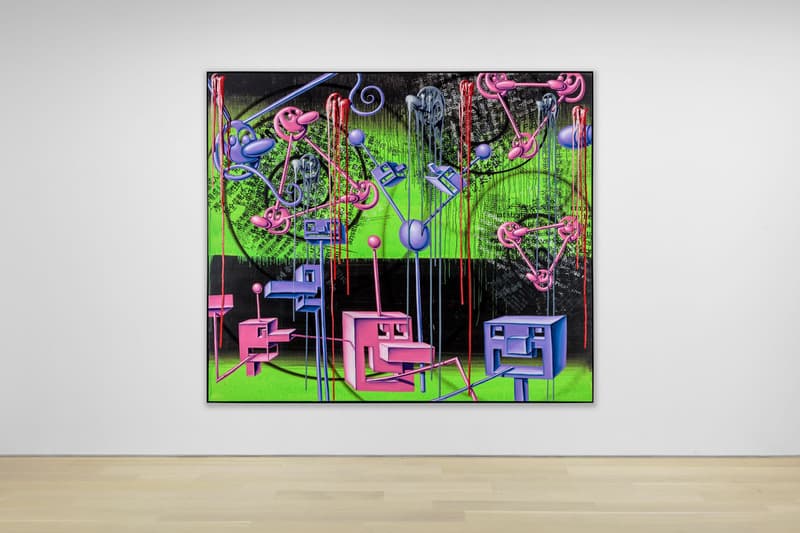 14 of 15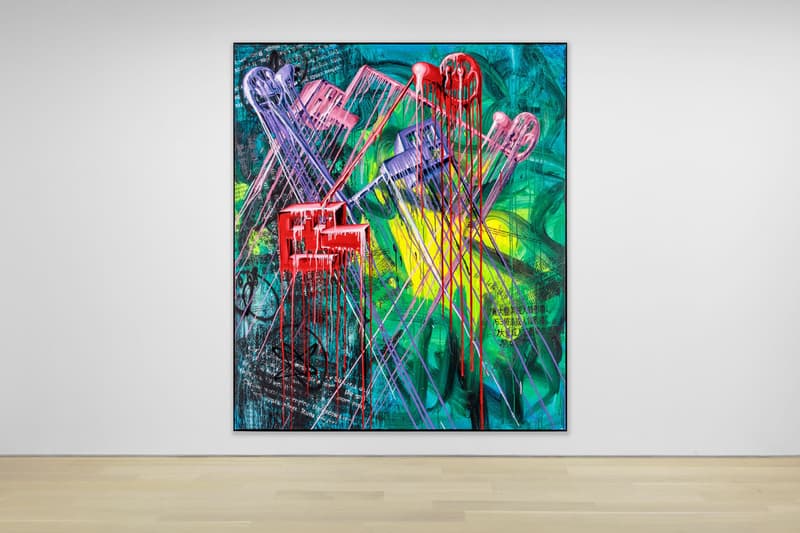 15 of 15
After debuting 250 circular paintings at Jeffrey Deitch LA, Kenny Scharf returns with a concurrent exhibition called "Dystopian Painting" at Almine Rech's New York City gallery. The influential American artist is set to debut 18 paintings and a sculpture that expand upon the energy and depth of his prolific oeuvre.
This new body of work features large-scale paintings featuring his pop surrealist motifs in brightly-colored forms. With these pieces, the artist reflects on the everyday life of society and the unprecedented circumstances of our time.
"Disarming but not innocent, Scharf's paintings are cautionary tales of the good-natured mayhem he's been causing since his student days in New York, in the late 1970's. A stealth bomber with a sack of spray paints, he'd bicycle through the night to revive crumbling East Village walls and discarded appliances with his brilliant cartoons," said journalist and art critic, Linda Yablonsky in a statement. "He worked with a speed necessitated by police who treated street artists as vandals, rather than as highly moral citizens who pushed back against officials to humanize the city they'd left for dead and make it a nicer, even a dazzling, place to live."
Check out installation views for "Dystopian Painting" in the slideshow above and head to Almine Rech's website for more information. The exhibition will run from September 10 until October 28.
Elsewhere in art, over 100 artists have donated works to raise money for culturally-significant institutions in New York.
Almine Rech
39 E 78th St.
New York, NY 10075