How to Make a One-of-a-Kind Collage With Kosuke Kawamura
Convenience store glue sticks are perfectly fine to use, according to the artist.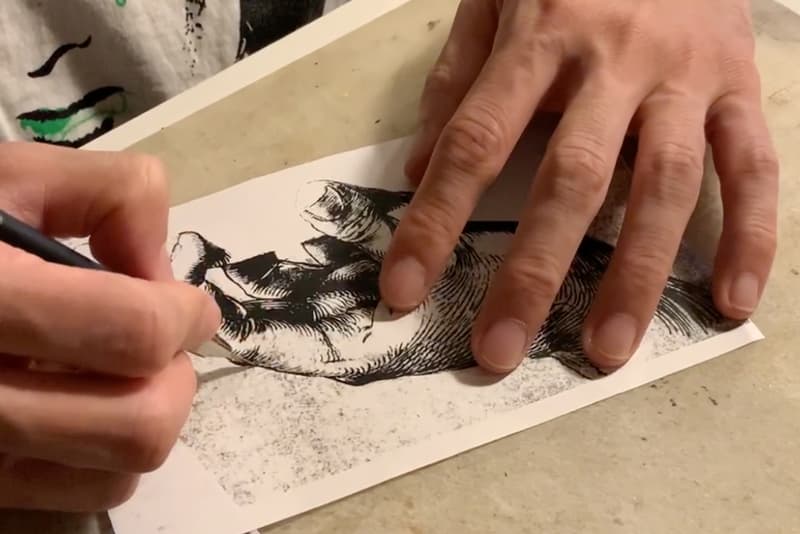 Between major gallery showings and fashion collaborations with NEIGHBORHOOD, UNIQLO, even Budweiser, it's an understatement to say Japanese artist Kosuke Kawamura is "in demand." But HYPEBEAST Japan was able to snag Kawamura for the latest edition of HYPEBEAST How-To, in which he shows us how to create a one-of-a kind collage.
In a Q&A for HYPEBEAST Magazine's Issue 26, the artist, born in 1979 in Hiroshima, recalled the melting pot of cultural influences he experienced in his early years: "There were punk influences like Malcolm McLaren and Vivienne Westwood. There was hip-hop and the West Coast skate scene. I feel that what ended up defining 'my' creativity is the inspiration I received from the product of all those subcultures reaching Hiroshima."
Kawamura later moved to Tokyo and asked his parents to buy him a computer so he could teach himself graphic design. His big break came in 2011, when he was working on an exhibition by Katsuhiro Otomo, creator of AKIRA. After showing Otomo his work, the author invited Kawamura to his studio to source materials and build a collage using his work. "It all happened very quickly," Kawamura remembered.
Today, Kawamura collages often draw upon pop cultural iconography found in vintage magazines and other printed materials. He also told HYPEBEAST Magazine that he tries to steer away from using acclaimed sources like LIFE in favor of those that are said to have little or no artistic value, like adult magazines and even travel brochures.
Learn how to make a collage from one of the best by watching the video above, and try your hand at some other artistic pursuits like crafting a ceramic cup and making beats from home.