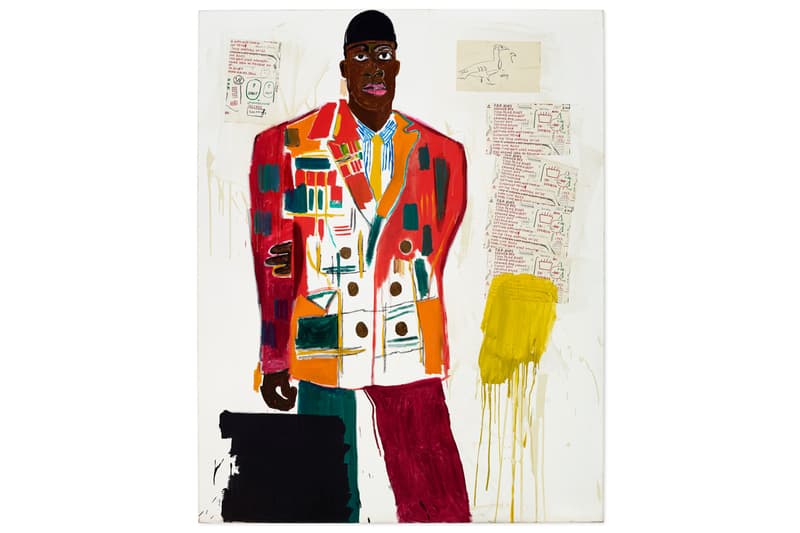 1 of 2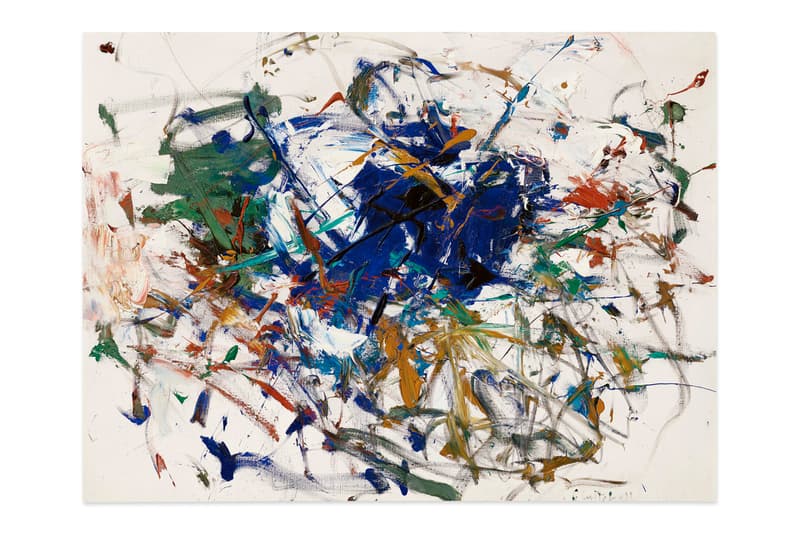 2 of 2
Jean-Michel Basquiat's $6 Million USD Portrait to Lead Christie's Auction
A rare work that depicts a subject from life.
---
Next month, Christie's is offering a selection of works that showcases the collector's passion for New York artists in an auction called "A New York State of Mind: An Important Private Collection." The sale will highlight leading Abstract Expressionist artists such as Joan Mitchell and Helen Frankenthaler, as well as prominent New York Neo-Expressionist artists, like Jean-Michel Basquiat and David Salle.
Leading the private sale is Basquiat's 1984 work titled MP. Expected to fetch up to $6 million USD, the portrait depicts Michael Patterson, the artist's friend from the vibrant nightlife scene of 1980s New York, on an off-white background adorned with xeroxed sheets of text, symbols and drawings. MP marks the cultural moment in which the two of them met and immortalizes Patterson as a regal presence. Rare among Basquiat's works in depicting a subject from life, the portrait is also special in its ability to capture personality and character.
Another highlight from "A New York State of Mind" includes Mitchell's Untitled work from 1958 to 1959. The piece demonstrates Mitchell's painterly language from the mid-50s and was created during a creative period when she took her place at the forefront of the New York School. "From the lyricism of Joan Mitchell's New York period, to the electricity of Jean-Michel Basquiat's downtown art scene, this collection captures the unrelenting energy and beauty of New York City," says Johanna Flaum, Head of Department, Post-War and Contemporary Art.
Christie's will offer "A New York State of Mind: An Important Private Collection" across its 20th Century Evening Sale on October 6 and its Day Sales on October 7.
Elsewhere in art, Michel Majerus Estate in Berlin will soon host a momentous exhibition featuring new artworks by Takashi Murakami.