Merch Still Matters — Even If Everything Else Is on Your Phone
Bravado creates pieces that matter outside of tours, seasons and even the artists themselves, from 'HYPEBEAST Magazine' Issue 24.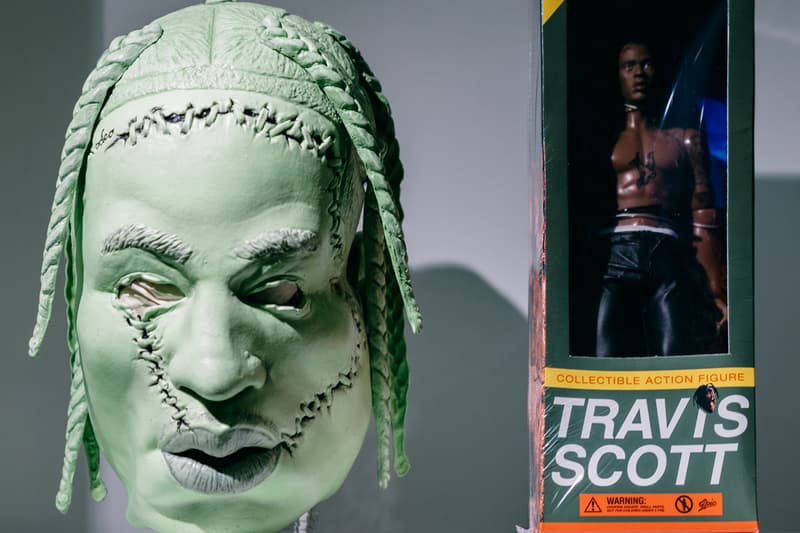 Before vintage rock tees trickled down to reside in the trenches of fast fashion, concert merch was seen as something that was rightfully earned among the truest of music fans. Owning a throwback Guns N' Roses shirt may not only be proof you saw the band live in their heyday, but for some, especially younger fans experiencing live music for the first time, it's also a rite of passage in itself.
Though artist merchandise can now be purchased in retail stores, they have transcended their former place as concert souvenirs and status pieces for die-hard fans. Merch has become a key component of artist branding and identity, making the items desirable outside of a musical context, taking on the added lifestyle appeal from wearing a coveted fashion label. This is where Bravado — Universal Music Group's music merchandise division — has been key in the recent band merch craze.
As quickly as a new album becomes readily available to the masses, fan T-shirts, hoodies and accessories are soon released on official artist websites for purchase. Consequently, the sellout rate for this practice has been very high, as evidenced by The Weeknd's, Post Malone's and Migos' most recent album drops.
The phenomena could very well be attributed to the fact that songs these days are released on digital formats. Buying CDs and vinyl is a quickly fading practice, and there's a void to be filled with fans wanting to own something physical that ties them to their favorite artists. Bravado fills that void with these specially designed items. "That's the tangible physical thing, because with more and more music migrating to streaming in your phone, less and less people are running out and having that physical thing to touch," says Bravado CEO Mat Vlasic. "And this is that connection now when somebody says to me, 'What's next?' I'm constantly thinking about that."
"With more and more music migrating to your streaming and your phone, less and less people are running out and having that physical thing to touch. This is that connection now."
Forging closer connections between fans and artists is sort of the mantra under which Vlasic and creative director Robbie Owens-Russo operate. It's the reason why they've become innovators in the game, constantly researching how fashion is consumed in relation to music. They've hit their stride with collaborations alongside key designers and retailers: Jerry Lorenzo designing Justin Bieber's Purpose tour merch, Virgil Abloh creating Travis Scott's concert tees and rock bands appearing on Ralph Lauren sweaters to be sold at luxe retailer Selfridges have all been made possible by Bravado.
"We saw that if we do a collaboration with the Rolling Stones and a really high-end fashion designer, you see that craziness," Vlasic says. "But I do think that the most important piece is whoever has that trust of the creative visionary, being the artist, and can pull out all those things and can work with them," he continues. "That's the most important piece of the puzzle."
HYPEBEAST: What's your view on the overall definition of merch today? If you want, you can harken back to how you used to buy concert tees and now, producing it.
Robbie Owen-Russo, Creative Director: It's funny—I used to go to a few shows, but I used to dig for vintage. And whether it's in Thailand, Tokyo, LA, it was all old merch stuff anyway, you know? I see the value of something having a date and time. The idea that merch transcends the idea of a seasonal collection or drop is super important. The most important thing about it for me is building this cult following around the artist. And one: the music's great. Two: there's a certain aesthetic, a certain uniform to that certain artist that we're creating through merch. You see a certain style or vibe from an artist, you can automatically tell that's Travis' uniform, that's Kanye's uniform.
How important is combining musicians with prominent designers, especially "streetwear" designers?
Mat Vlasic, CEO: I think those guys bring incredible value. But I wouldn't single it out about a person. I would look at it as whoever the artist can trust to be their partner in the creative process is gonna add tremendous value. Sometimes that's a designer, sometimes that's a creative visionary, sometimes that's a streetwear brand, sometimes it's us, sometimes it's the mother—it's a lot of different people.
What's the next step?
Mat: From a retail standpoint, our artists' products are competing with every category of entertainment—from animation, to sports, to creators—so we need to look at all those things and not just be pigeonholed to music. And I think looking to the fans and seeing what they want. Right now in the music industry there's been this talk about the bundles—are they legit and things like that. The fans have spoken, right? The fans want bundles. The 250,000-plus fans have bought Travis bundles and Kanye bundles and Nicki bundles and they've spoken. That's how they want to consume music. The T-shirt or whatever the product is, it's the –
Robbie: That's the new 12-inch, that's the new vinyl.
Mat: That's the tangible, physical thing. With more and more music migrating to your streaming and your phone, less and less people are running out and having that physical thing to touch. This is that connection now.
Robbie: I totally agree, and back to your point about the youth, and that connects back into how what the fans are saying is connecting back to us. When an artist comes to us, we have a number of them that say, "Listen, I don't have a massive creative team behind me, we're looking to you guys to help create a world and brand for me." We start with fan pages and see what's happening behind the scenes in order to go and get a gauge as to where they are now, where they should go in the future.
Who's an artist that you're working with that's exciting to you?
Mat: Every artist who has worked with us is exciting. At the moment you've got Travis out on tour, and he's bringing the energy. Speaking to the energy, to me, reminds me of the energy in heavy rock, brings me back to the days of Anthrax and Metallica. I'm not sure if you saw, but the Rolling Stones just announced a massive tour next year in the US. I don't know if you've ever seen the Rolling Stones, but you must. You really must. It's a bucket list. It's a requirement. Before smartphones, before digital, before social media, before CDs, before all of those things, it was a lot harder to become the biggest band in the world. And those guys did it. And they're unbelievable. So, that tour's coming and we're gonna do some fly, fly shit around that. The Kids See Ghosts thing was amazing. I'm excited about all the artists' work. Or we wouldn't be working with them—and they wouldn't be working with us! Who the hell is gonna work with somebody who's not excited in what you're doing and what they're doing?
What about you Robbie?
Robbie: I love all the big guys, too. But at the same time there's this bubbling underground of all these other people that we're working with, and I think that gets me excited too because a lot of them don't have creative direction. So we get to flex a little bit and steer them into a world that they haven't been privy to but they wanna be a part of. 6ix9ine, Lil Baby, Offset — the shit we're working on with him is super exciting.
"The idea that merch transcends the idea of a seasonal collection or drop is super important."
Mat: I'm looking around [the room] at the stuff we're doing with [Bob] Marley and NOAH and the Union stuff that's just like wow, that's amazing. And those iconic artists that we work with, I take it almost like a personal task to make sure—because I know how important their music was to me—to make sure that their music continues to live on with kids like you. I think that merchandise and collaborations are ways to keep that happening. And maybe there's a kid, maybe if it's just one kid that, if I did my job, went to NOAH because he's a NOAH fan, and saw the Marley thing and didn't really know who Bob Marley was, but from that, looked it up, and now has discovered one of the greatest icons music has. Same thing with The Beatles or the Stones, there's so many icons that we work with that I think it's so important that music continues to keep the kids listening.
I was having lunch with my mom and my brothers the other day at Barneys. This family walks in, mother and three kids, and this girl, she's between 11 and 14, was wearing a Rolling Stones shirt. And I'm looking and I didn't want the mom to think I'm some weirdo, so I went over and went "I am very curious why your daughter [is wearing a Stones shirt]," and they told me the story. The mother saw one of our shirts and got it for her daughter, who liked it so much that she went and raided her mom's closet and took more of her Stones stuff. The mom and dad I guess were big Stones fans. And now the little sisters are like, "We love this, the Stones are so cool!" And all of a sudden, this merchandise which some people think of as an afterthought—"Oh it's just a T-shirt"—this thing has such powerful currency. That's why I said, when you asked about profitability, how do you factor that into the equation? The fact that it might have just introduced three new kids to this iconic music? I walked outta there excited, you know? We do that for the Stones and the Beatles, and Prince and Guns N' Roses, and some of these artists are still out there touring and some are no longer with us. That's why this business is so unique.