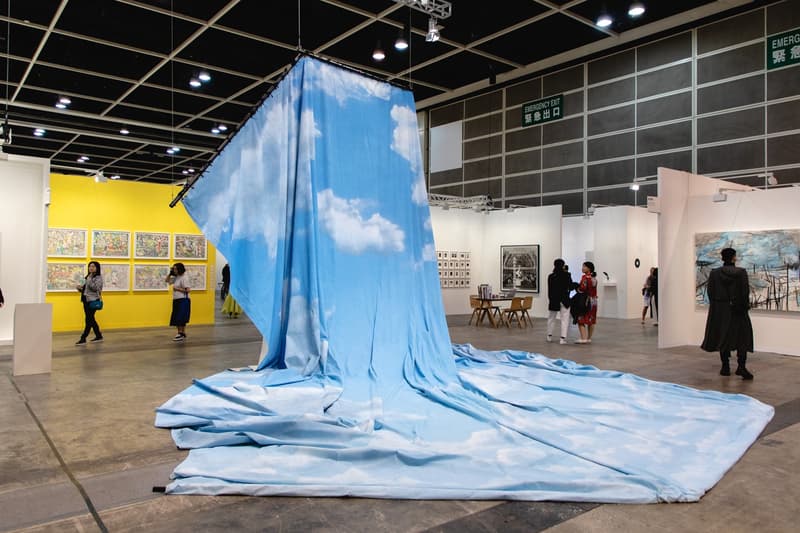 Online Art Sales Are Rapidly Increasing Due to COVID-19, Study Shows
"Young and wealthier collectors appear to be most optimistic."
---
Since the coronavirus outbreak six months ago, galleries and art fairs have been forced to move their offerings online — including all three editions of Art Basel which have been terminated this year because of the pandemic. Despite the cancellations, the art fair has released its first mid-year UBS Global Art Market Report in partnership with art economist Clare McAndrew.
The survey gleaned data from 795 galleries and examined the collecting habits of 360 high-net-worth collectors across the United States, United Kingdom as well as countries in Asia. Galleries reported sales have dropped by 36 percent in the first half of 2020 compared to the same period in 2019. Despite the shortfalls in revenue, the study suggests that online art sales are booming due to COVID-19.
The report reveals that sales have dropped across the global gallery sector, but several of the world's richest art collectors surveyed for the report claim that they were more interested in purchasing works online despite the unprecedented situation caused by the pandemic. 59 percent of the collectors in the report said the pandemic had increased their interest to collect works with 70 percent of millennial collectors stating that they are prone to buying art online even more now. Over half of those collectors in the survey have spent more than $100,000 USD on art in this year and just 16 percent spent over $1 million USD. "Young and wealthier collectors appear to be most optimistic," the report stated.
Moreover, the report claims that more and more dealers are spearheading online sales this year. In the first half of 2019, online sales only accounted for 10 percent of total sales volume for galleries, but accounted for nearly 40 percent in the first half of 2020. The highest-earning galleries, especially those with a $10 million USD or more annual turnover, achieved the greatest increase in sales volume with 38 percent having reported that they'd sold more art online than in previous years. Not to mention, one third of collectors purchased works directly through online sales platforms with 81 percent arguing that it was necessary to have the price listed when perusing works in virtual exhibitions or viewing rooms.
As collectors continue to tap the digital market to buy works, the increase of online sales may lead to slow investments of brick-and-mortar retail and e-commerce. Of the dealers surveyed in the report, one third reported staff downsizing. In addition, smaller galleries with annual profits between $250,000 USD and $500,000 USD saw the largest share of staff layoffs with nearly 38 percent reporting that they had downsized their workforces.
Read the full UBS Global Art Market Report here. Elsewhere in art, Jean-Michel Basquiat's $6 million USD portrait will lead an upcoming Christie's auction.