Hiroshi Fujiwara's THE CONVENI to Close
The Nobuo Araki-designed concept store will shutter just before autumn.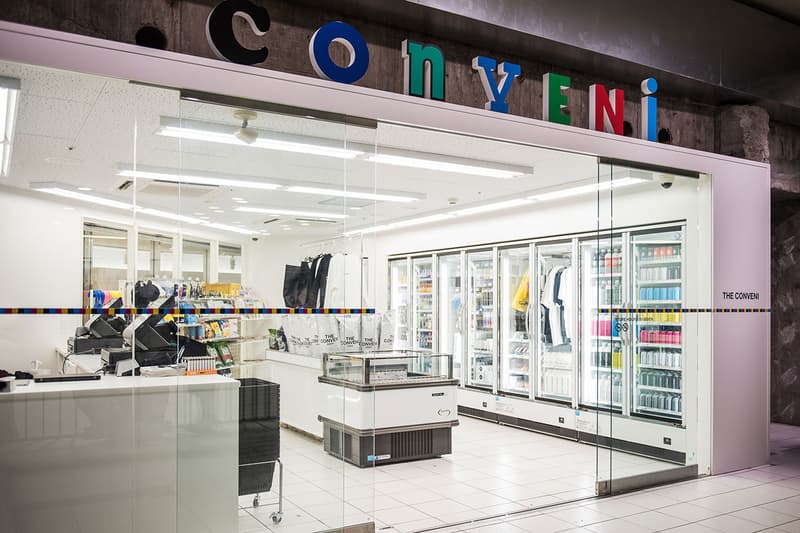 The always-busy Hiroshi Fujiwara is now planning to shutter his Sony Ginza Park-based concept store in late September, THE CONVENI, following a successful two-year run. After closing its physical space and web store, THE CONVENI will depart its Japanese location in favor of a series of pop-up shops, planned at metropolitan areas across the globe.
Drawing exclusive collaborations with heavy-hitting partners like Off-White™, PEACEMINUSONE and Vogue, THE CONVENI was operated by ADAM ET ROPÉ parent JUN and designed by famed architect Nobuo Araki to resemble a typical Japanese convenience store (often written in portmanteau as "konbini"), down to the bespoke snack-inspired packaging.
The store's closure has nothing to do with the coronavirus pandemic, but was scheduled to align with the closure of Sony Ginza Park, set to be replaced by a new Sony building; construction has stalled however, and Sony Ginza Park will remain for at least another year.
THE CONVENI was the third JUN partnership for Fujiwara, following THE POOL AOYAMA and THE PARKING GINZA, similarly conceptual shopping destinations that invited a bevy of standout collaborative goods. It wouldn't be out of the question for Fujiwara and JUN to reunite later this year or in 2021 for another thoughtful shopping outpost.
Most recently, however, THE CONVENI rejoined UNDERCOVER MADSTORE for a playful T-shirt hidden inside a cereal box .