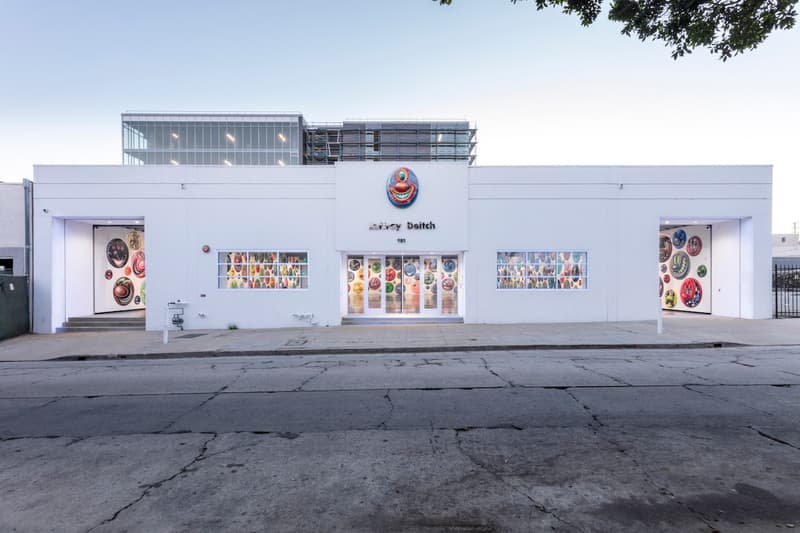 1 of 6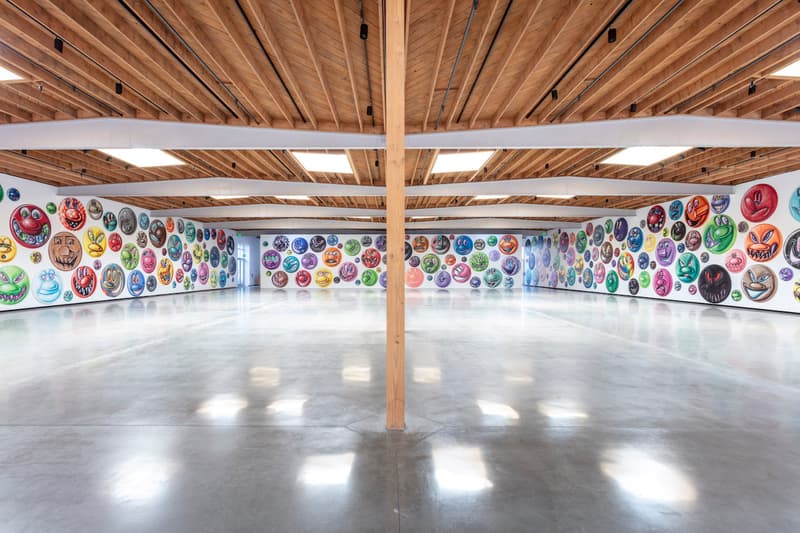 2 of 6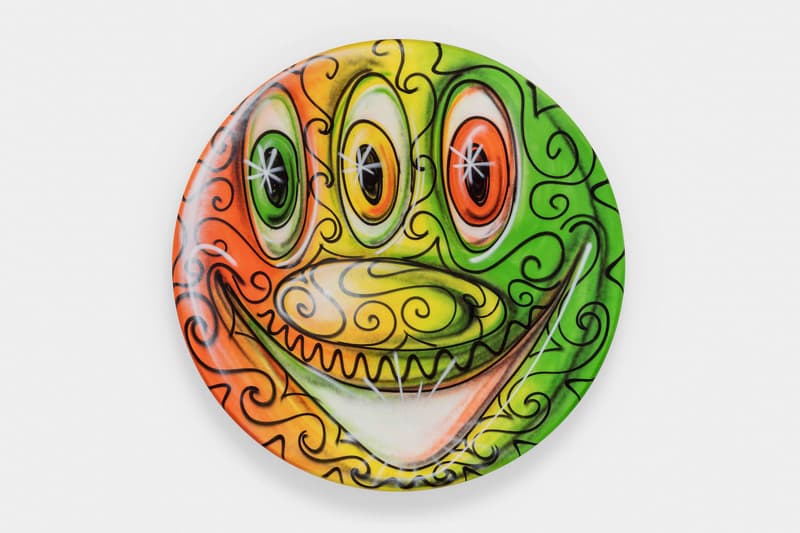 3 of 6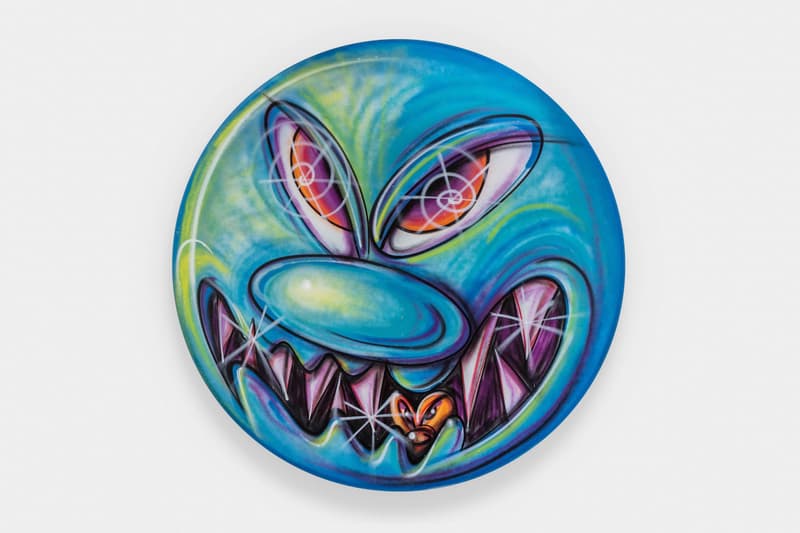 4 of 6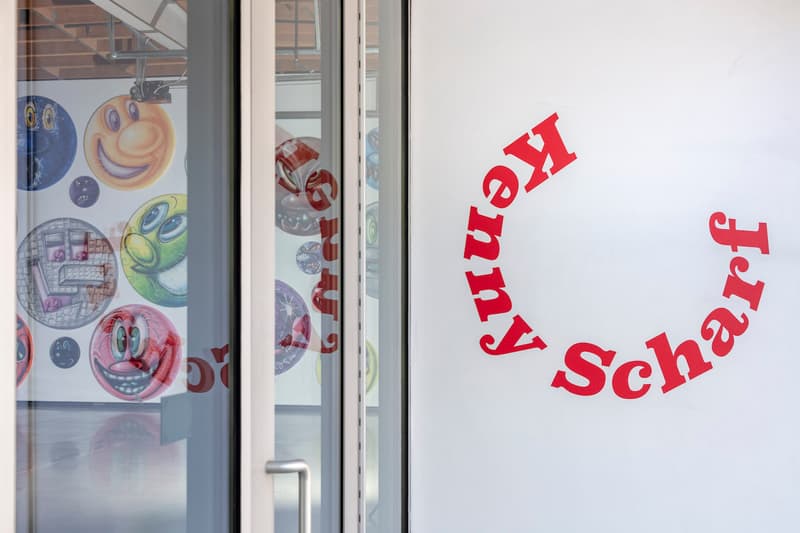 5 of 6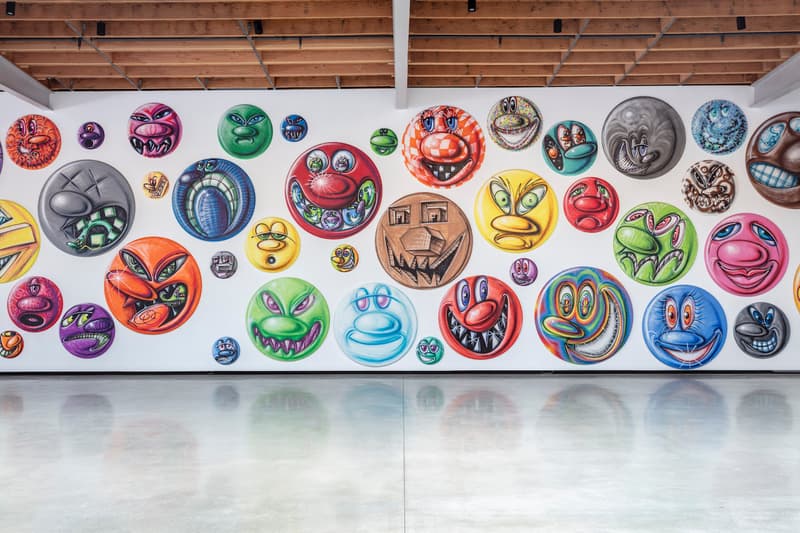 6 of 6
Kenny Scharf Paints 250 Faces in Different "MOODZ"
On view at Jeffrey Deitch's LA gallery through October 31.
---
Following his "Optimistically Melting" exhibition at Honor Fraser Los Angeles last year, Kenny Scharf returns with immense selection of paintings as part of an exhibition titled "MOODZ" at Jeffrey Deitch's LA outpost. The celebrated street artist is displaying 250 circular paintings of faces, every one of them featured in a different expression. "He has been working on this project for months, painting several faces a day. He thinks of his paintings as being like people: no two are alike," said the gallery in a statement.
Scharf began spray-painting his drippy, psychedelic faces in 1981 and continues do so in dynamic new forms. Apart from painting, Scharf also creates sculptures, installations and mixed-media pieces that feature his cast of anthropomorphic creatures and cosmic-themed visuals. The LA-based artist rose to prominence alongside his close friends and contemporaries Jean-Michel Basquiat and Keith Haring in the East Village art scene of the 1980s. He's considered to be one of the first artists to inject elements of street culture into mainstream contemporary art. He draws elements of nostalgic cartoons, classic Americana, and vintage advertisements across his works.
"The serial imagery and the iconic quality of Scharf's faces evokes the work of Andy Warhol. The conceptual structure also reflects the heritage of Sol LeWitt. Scharf likens the multiple colored images on the wall to his early memory seeing the pixels of color on his parents' first color television," said the gallery. "His work fuses the vocabulary of Pop Art and Minimalism with the 1960s California TV culture that he experienced as a boy in the San Fernando Valley and as a high school student in Beverly Hills. He characterizes his approach to art as psychedelic conceptualism."
Check out the installation views for "MOODZ" in the slideshow above. The exhibition is on view at Jeffrey Deitch Los Angeles through October 31.
In other stories, graffiti legends Delta, Futura and MODE2 teamed up on a Champion apparel collab.
Jeffrey Deitch Los Angeles
925 N Orange Dr
Los Angeles, CA 90038