Flea Sits Down With Some of the Music's Iconic Figures in New Podcast Interview Series
A portion of the proceeds from the podcast will benefit youth music scholarships.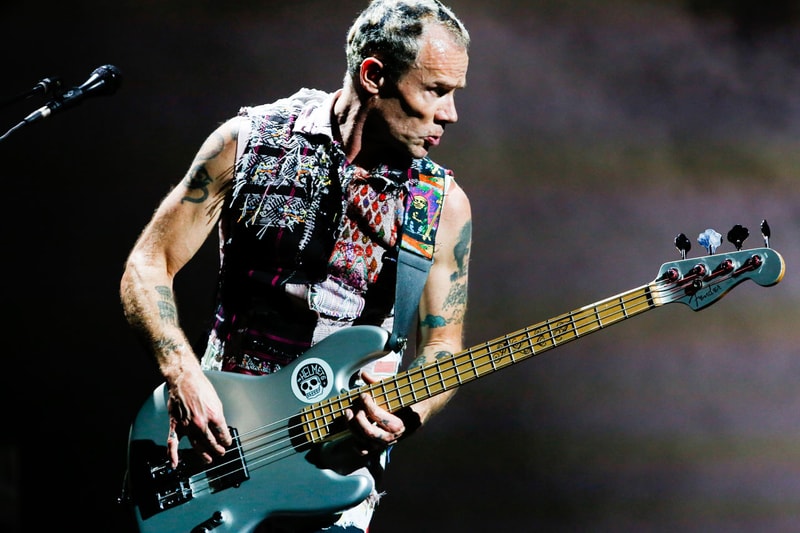 Flea is setting aside the bass, at least momentarily, and picking up a podcast mic. The Red Hot Chili Peppers founder has launched his own podcast that'll delve into all things music: education, the industry and creative processes.
Entitled This Little Light, the podcast sits Flea down with some of the leading names of music today. In the first three episodes, the bassist goes in depth with acclaimed producer Rick Rubin, the iconic Patti Smith and singer-songwriter Finneas, best known for his work with sister Billie Eilish.
Future episodes will see Flea talk to artists across genres, including Thundercat, Margo Price, Jewel, Rivers Cuomo and more. The series will span 15 interviews in total, with each episode airing across streaming platforms where podcasts are available.
Flea is also serving as executive producer of This Little Light. A portion of proceeds from the show will be donated towards youth scholarships at the Silverlake Conservatory of Music, a non-profit music school in Los Angeles founded by Flea and music educator Keith Barry in 2001.
Listen to Flea's podcast This Little Light everywhere now.
In other music news, Rae Sremmurd finally dropped their fourth studio album Sremm 4 Life.