HyperX Announces Zedd as its New Global Brand Ambassador
The producer will collaborate with the gaming peripheral name on original product and promotional activities.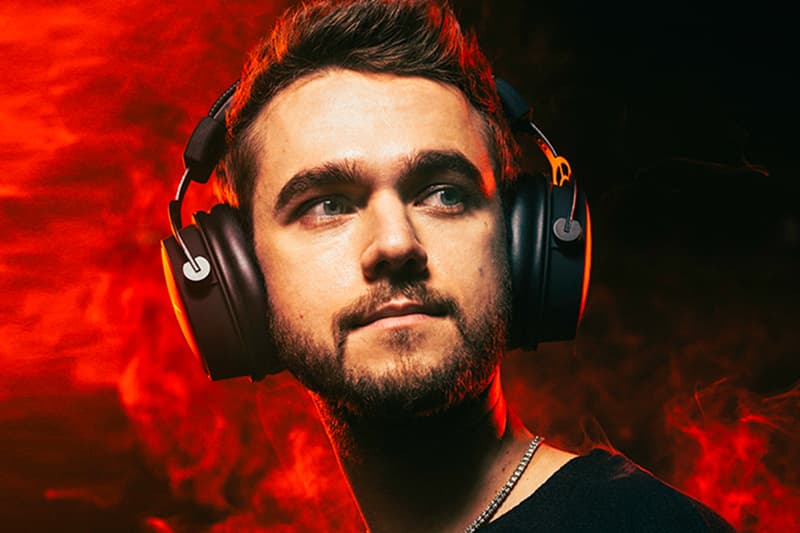 HP Inc. gaming peripheral name, HyperX, recently announced Zedd as its newest Global Brand Ambassador. Aside from serving as the world-renowned DJ, record producer, and songwriter's official gaming audio and microphone supplier, the partnership will serve to connect gamers and music fans.
The organic relationship built around Zedd's passion for gaming will feature the promotion of several original product offerings, including custom and limited-edition headsets and peripherals. Zedd and HyperX will also come together for exclusive content and promotional platforms.
"HyperX has supported my passion for gaming since we first connected via Twitter, several years ago," said Zedd. "Their products are a major part of my gaming lifestyle and I am grateful for the ongoing support. I'm eager to kick off our collaboration, which dives much deeper than a typical partnership."
Developing multi-year relationships with a diverse roster of celebrated ambassadors across culture, entertainment and sports, HyperX has helped make gaming more approachable through transparency, innovation and collaboration. Zedd joins a line up of over 25 ambassadors, including football player JuJu Smith-Schuster, basketball players Gordon Hayward and Ariel Powers, tennis player Daniil Medvedev, hockey player Filip Forsberg, international soccer players Dele Alli, Casemiro, and Raphael Varan, professional race car driver Sage Karam, skateboarder Minna Stess, streamer Valkyrae and social media sensation Bella Poarch.
"Over the last two decades, we've really grown alongside gaming, from this bold, grassroots company into a lifestyle brand," said Dustin Illingworth, Head of Influencers and Esports, HyperX. "Zedd is an incredible talent who's known not only for his musical contributions, but passion for gaming. Together, we aim to show the authentic link between music and gaming, and bring these worlds even closer together."
Learn more about HyperX's new Global Brand Ambassador partnership with Zedd at the gaming peripheral name's official website.
In case you missed it, ESPN recently introduced The World Excel Championships.