Watch The Weeknd Guest Star As Orion Hughes in 'The Simpsons'
Owner of streetwear brand "Slipreme."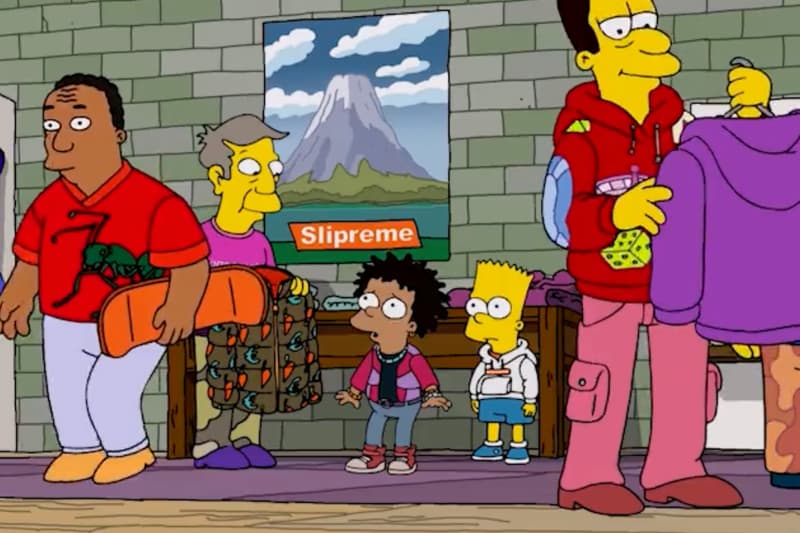 The wait is over. Last week, fans of The Weeknd were given a small teaser of the artist's appearance on The Simpsons.
As episode 721 of the 33rd season, "Bart the Cool Kid" sees The Weeknd as Orion and Darius Hughes as it shines a satirical light on today's influencer generation as well as recent streetwear fashion trends. While many of the situations in the episode are more applicable to a younger audience or those relatively new to streetwear, it's still an interesting commentary that longtime streetwear fans know all too well, having lived through it.
In one scene, Bart is shocked to learn that Orion, owner of the hyped skate brand "Slipreme," has no interest in skateboarding, nor even knows how to skate. The brand starts to lose its cool factor once the middle-aged demographic, led by Homer, starts wearing it. There are even knock-offs of the brand's signature sneaker, the Caliphates.
Those interested can catch some of The Weeknd's voice acting skills in the clips below.
We're living for @theweeknd — this Sunday! pic.twitter.com/6daKf2YUGo

— The Simpsons (@TheSimpsons) March 18, 2022
This episode delivers. Check it out:

?: https://t.co/TNqkJxBavN pic.twitter.com/Vnyt13rxtj

— The Simpsons (@TheSimpsons) March 21, 2022
Who wore it best?
? Homer
? Carl
? Moe
? Lenny
? Barney pic.twitter.com/BieVezpUI1

— The Simpsons (@TheSimpsons) March 21, 2022
Shimmy on over to @FOXTV, West Coast. The door opens on a new episode right now! pic.twitter.com/Gxqsckhmaa

— The Simpsons (@TheSimpsons) March 21, 2022
In other entertainment news, life story of KFC founder Colonel Sanders to be explored in new film A Finger Lickin' Good Story.