Ferrari Achieves First 1-2 Victory in Formula 1 Since 2019 to End 45-Race Win Drought
Reigning champion Max Verstappen retired from the race due to power unit issues.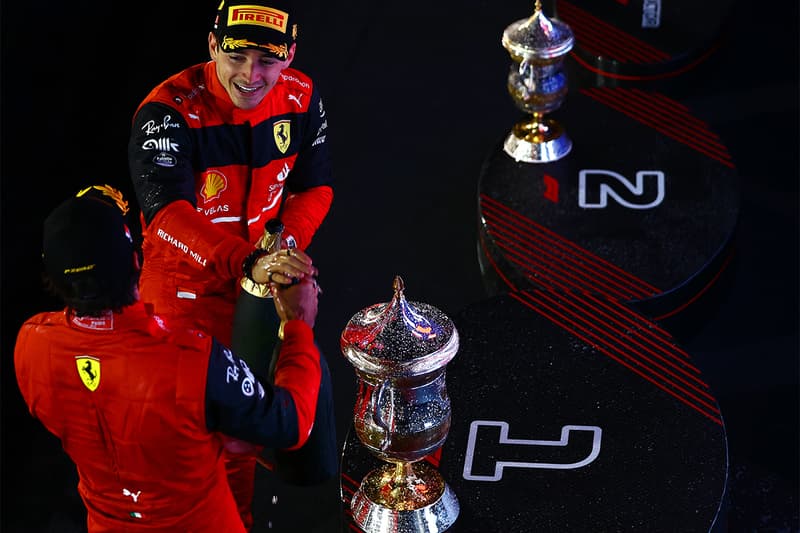 Ferrari has achieved its first 1-2 finish since 2019 over in the Bahrain Grand Prix season opener to kickstart a new era for Formula 1 racing.
In a riveting 57-lap battle that saw the debut of the new cars under the 2022 regulation changes, the race in Bahrain started with Ferrari driver Charles Leclerc in the lead, followed closely by reigning world champion Max Verstappen of Red Bull and Leclerc's teammate Carlos Sainz. With the new car designs allowing for closer following, Leclerc and Verstappen showed off exceptional racecraft in the middle stint of the race, with the former coming out on top time and again.
Unfortunately, things started falling apart on lap 46 for Red Bull when its sister team AlphaTauri's Pierre Gasly had to stop his car on the side of the track after the engine shut down and caught fire. Not long after the safety car came out, both Verstappen and teammate Sergio Perez experienced power unit failures as well, ultimately forcing both drivers to retire from the race with just a few laps left to go. Capitalizing on the opportunity, Sainz moved up and finished P2, while Mercedes' Lewis Hamilton rushed into P3, followed by his new colleague George Russell. With both Ferrari drivers at the top, the Italian team has now ended a 45-race win drought.
"It feels amazing, obviously after yesterday it already felt great, but we had to finish the business today and we did a one-two – so it's the perfect start to the season," Leclerc said after the race. "And I'm incredibly happy after the last two years, which have been very difficult for the team, for myself, for Carlos last year. We had to work extremely hard and… to finally prove all the work we did in the last two years is paying off felt amazing. So for now it's started in the best way possible – pole position, victory, fastest lap, a one-two today with Carlos – we couldn't hope for better."
For more Formula 1 news, HYPEBEAST recently spoke with George Russell about his experience in Mercedes so far.