The Weeknd Gives a Sneak Peek at His 'Simpsons' Character Ahead of Debut
The Weeknd lands on 'The Simpsons' on March 20.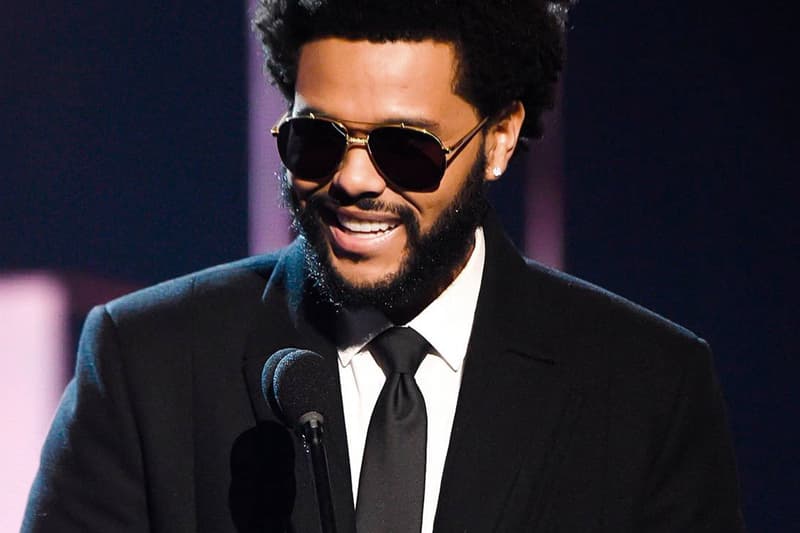 The Weeknd continues to make a splash in career highlights the past three years and this time the Toronto-crooner is checking one more item off his bucket list. Earlier this month, The Simpsons announced that the singer will be making an appearance in the iconic cartoon series.
Earlier this week, The Weeknd gave fans a sneak peek at what to expect for his animated tween cartoon character. The image showcases his character Orion Hughes in skinny jeans and a black t-shirt under a pink and purple jacket. The character sports the singer's signature hairstyle and is seen sitting with Bart on a skate ramp at sunset. The caption read, "Look who's dropping in on The Simpsons on this Sunday." The Weeknd retweeted the image with the accompanying statement, "dream come true" followed by three yellow hearts.
Billboard reported that The Weeknd will be voicing two characters in the upcoming episode – "a famous kid influencer who owns an ultra-cool skate wear brand and his father — in Bart the Cool Kid." TV Insider explains that the episode follows Bart after he befriends and influencer and Homer "leads a rebellion of loser dads against them." The episode's writer, Ryan Koh details the episode, "Bart's new friendship with a hip celebrity is going to make him objectively, undeniably cool. Homer feels left behind and jealous, so he will start wearing skatewear to compensate. He will lead an uprising of his fellow middle-aged loser dads to wear 'crazy clothes they don't understand' in order to feel young and cool again."
The Weeknd's episode airs on Fox on March 20 at 8 p.m. ET.
dream come true ??? https://t.co/i2JIcQlLY6

— The Weeknd (@theweeknd) March 16, 2022
View this post on Instagram
Elsewhere in entertainment, Netflix revealed a release date for its live-action Resident Evil series.