Nike Invests in the WNBA and Kobe Bryant Will Have a Metaverse Presence in This Week's Business and Crypto Roundup
While Meta lost $10 billion USD on its metaverse expansion.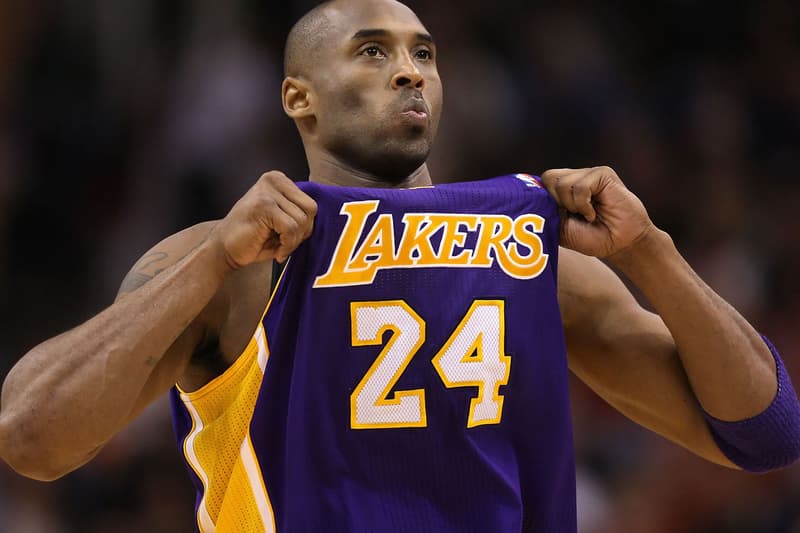 Many brands are starting to see a recovery despite the challenges initially brought on by the pandemic. Some businesses, especially ones that focused efforts on expanding e-commerce ventures, have even seen profits rise even higher than before.
HYPEBEAST has rounded up the top business and crypto stories of the week so you can stay in the know about trends across industries.
Business
Alphabet released its fourth quarter and fiscal year 2021 results, noting $257 billion USD in revenue, a 41% increase year-over-year. The company also announced plans for a 20-for-one stock split.
2. Nike Inc. becomes an equity investor in the WNBA
The partnership will allow Nike to help grow the league by offering widened visibility for WNBA athletes and establishing additional grassroots opportunities for girls to play basketball. Through this investment, Nike's main goal is to equip the league with the necessary resources to accelerate its growth in the long term.
?#WNBA's First-Ever Capital Raise ?

The LARGEST-EVER capital raise for a women's sports property ? w/ investors that might seem familiar ?

Full release ⤵

— WNBA (@WNBA) February 3, 2022
Snap Inc. released its fourth quarter and full year 2021 financial results, noting positive net income for the first time as a public company. For the full year ended December 31, Snap's revenue increased 64% to $4.1 billion USD.
Wordle is set to join New York Times Games' portfolio less than six months after its release in October 2021. According to the The Times, the game gained traction in late 2021/early 2022 with almost 300,000 players and currently has millions of daily players.
The hit game Wordle has been purchased by the New York Times Company for a price "in the low seven figures," the company said. https://t.co/XZhY6kW3mv

— The New York Times (@nytimes) January 31, 2022
Denver-based VF Corporation, which owns and operates notable brands like Supreme, The North Face and Vans, released its third-quarter fiscal 2022 report. It announced that continuing operations revenue has increased 22% to $3.6 billion USD, and constant dollars revenue is up 16%.
Crypto
The Facebook parent company reported its fourth quarter and full year 2021 results and revealed massive losses by its Reality Labs division. The company's net income in 2021 was $39 billion USD.
The cryptocurrency project founded by Meta CEO Mark Zuckerberg is selling its intellectual property and other assets to Silvergate Capital Corporation. In a statement, CEO Stuart Levey said that the project ran into roadblocks from federal regulators, preventing it from moving ahead. 
7/7 In the United States, a senior regulator informed us that Diem was the best-designed stablecoin project the US Government had seen." Full statement: https://t.co/opqtzEm7Cg

— Diem Association (@DiemAssociation) January 31, 2022
Referred to as a manager of business development, the hire will "help lead Disney's efforts in the NFT space including monitoring the evolving marketplace, setting category strategy and managing key partners," according to the job description. Candidates are expected to have a minimum of five years of experience in licensing or business development, along with a "passion for digital and NFT categories."
The new exchange, which is a joint venture with tZERO, differs from traditional institutions like NASDAQ, the Chicago Mercantile Exchange and New York Stock Exchange in that it will offer same-day and next-day pay settlements and will operate on a private blockchain. It will also allow for anonymous member activity viewing.
SEC Approves BSTX as Newest National Securities Exchange Facility. BSTX to be the First SEC Regulated Securities Exchange Facility Offering T+0 Settlement and Blockchain-Powered Market Data Reporting. @lisajfall @tZERO https://t.co/IV7dE7J1kp

— BSTX (@BSTXLLC) January 28, 2022
Kobe Inc., a company founded by Kobe Bryant now controlled by his estate, has filed several trademarks for an expansion into virtual and digital goods. Three trademarks were filed with the U.S. Patent and Trademark Office on January 28 and include the words: "Kobe Bryant," "Mamba Forever" and "Mambacita."