Feng Chen Wang Designs Flagbearers' Looks for Beijing Winter Olympics Opening Ceremony
Showcasing an eye-catching down puffer jacket.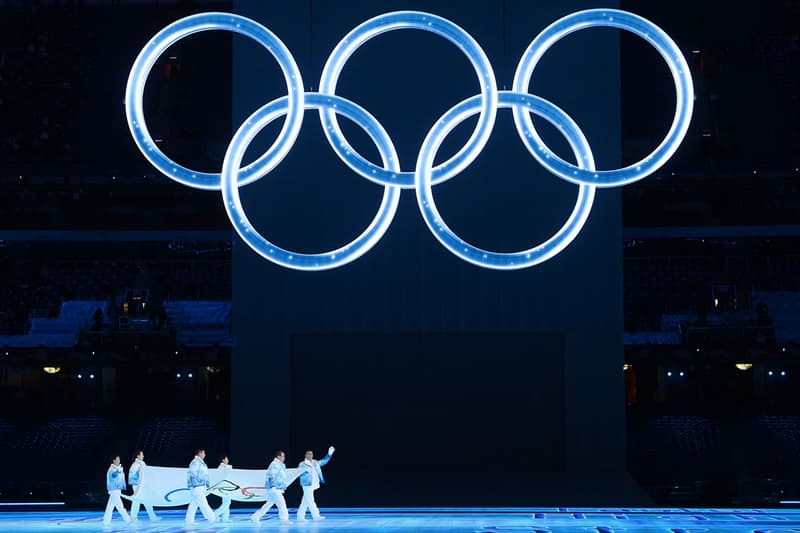 1 of 8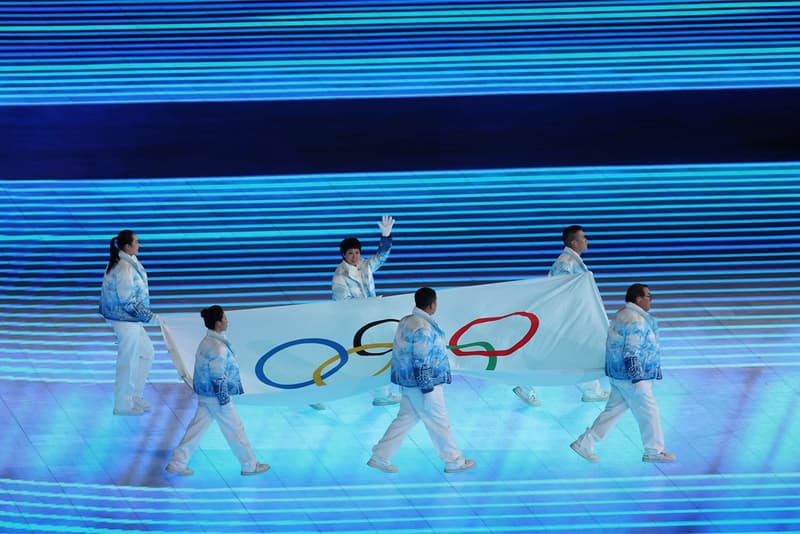 2 of 8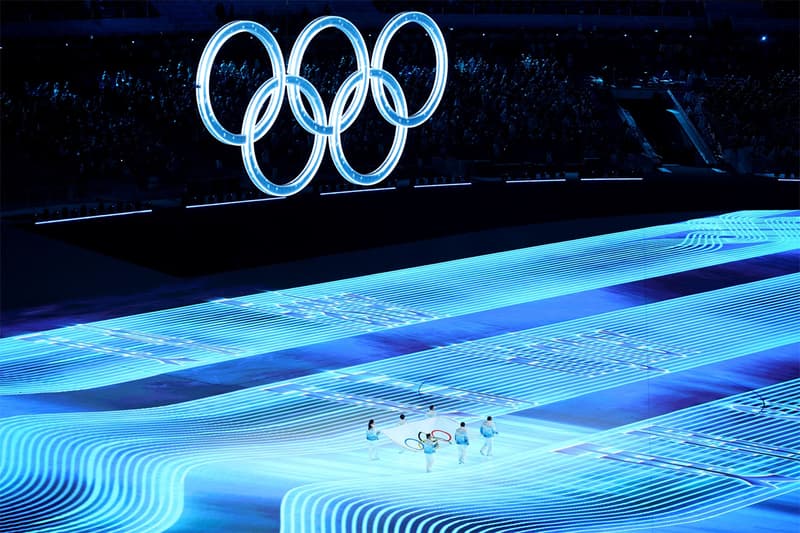 3 of 8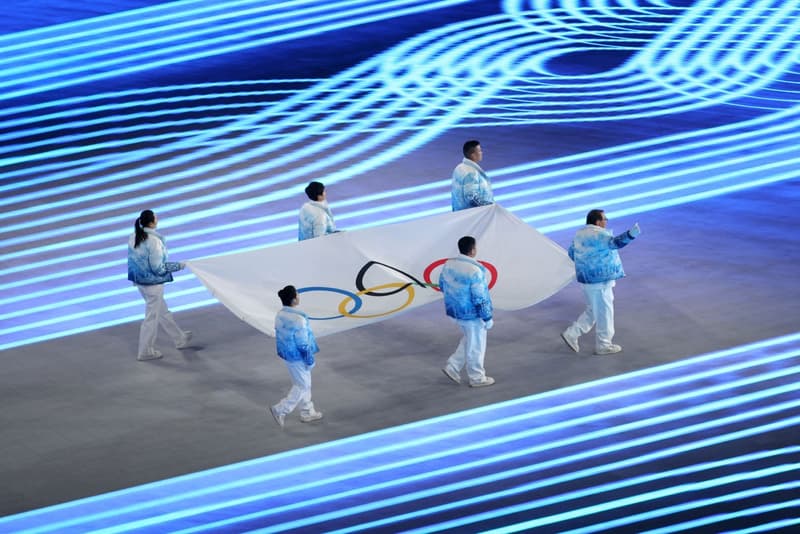 4 of 8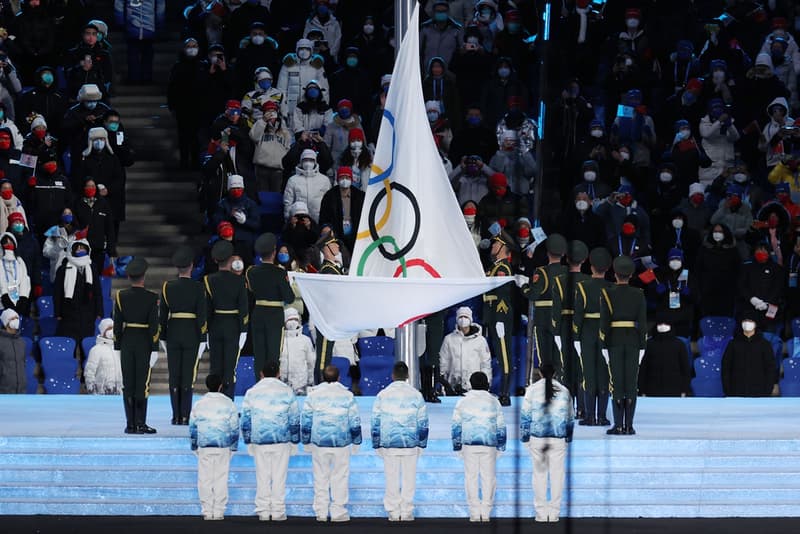 5 of 8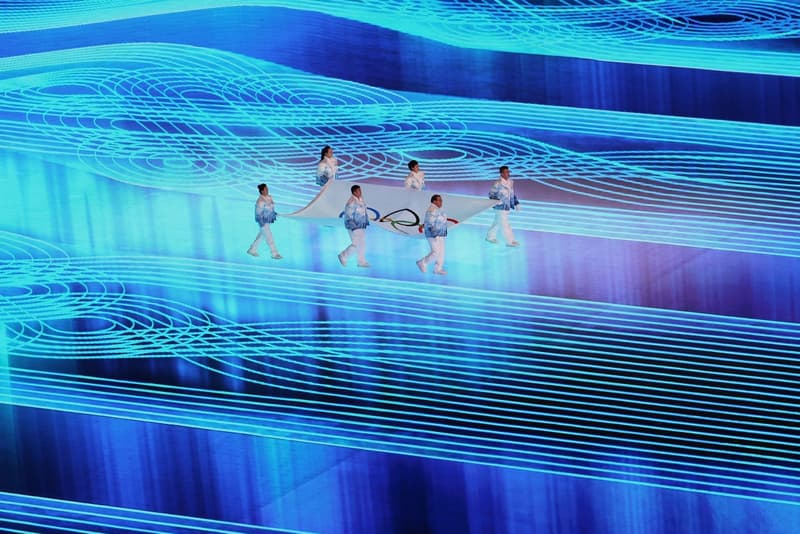 6 of 8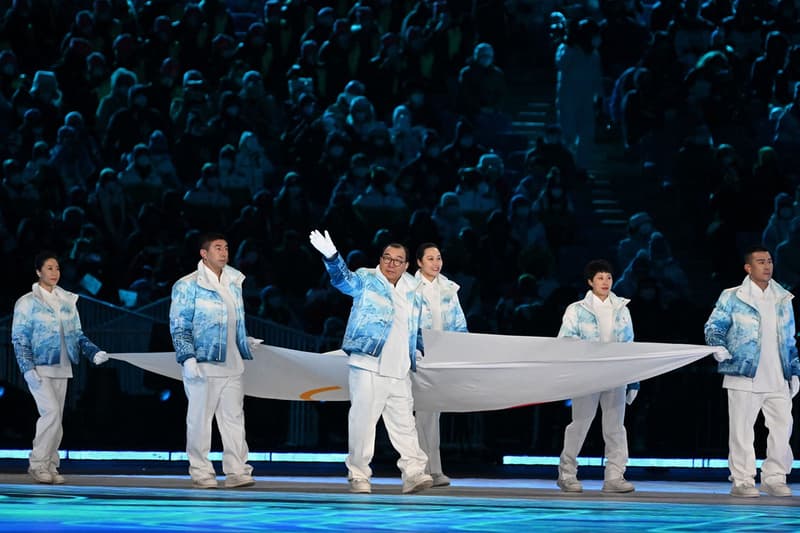 7 of 8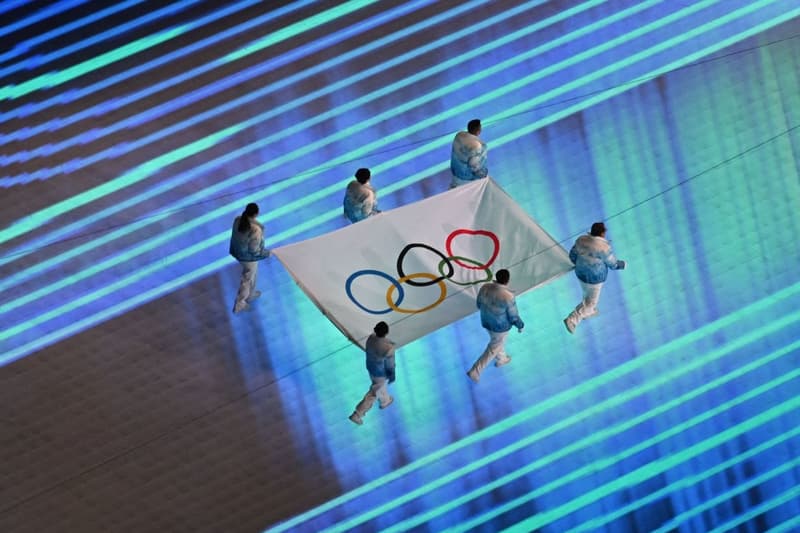 8 of 8
London-based designer Feng Chen Wang has crafted a new capsule, featuring the looks worn by flagbearers during the Winter Olympics Opening Ceremony in Beijing. The uniforms were worn by six Chinese Olympians, each of whom had won a medal at games across different eras.
The focal point of Feng Chen Wang's designs is a blue and white down puffer jacket, complete with imagery celebrating the games and a Beijing 2022 Olympic logo. The jacket's imagery mixes a pattern of snow covered mountains with white line drawings of major Chinese landmarks in Beijing and beyond. The eye-catching jackets were then partnered with all-white looks, including a shirt, trousers and boots, all of which were inspired by traditional Chinese suiting.
Speaking to WWD about the project, Feng Chen Wang said, "As an independent designer, it's truly an honor to work with these athletes during the opening ceremony. The Olympics has a very powerful message of inclusivity and diversity that brings hope, and I'm proud to be part of this global celebration."
For more from the 2022 Winter Olympics, take a look at the adidas-designed uniforms for Team GB.