Kanye West Talks Shifting the Narrative in "Black Future Month" Speech
Discussing the power of the Black dollar.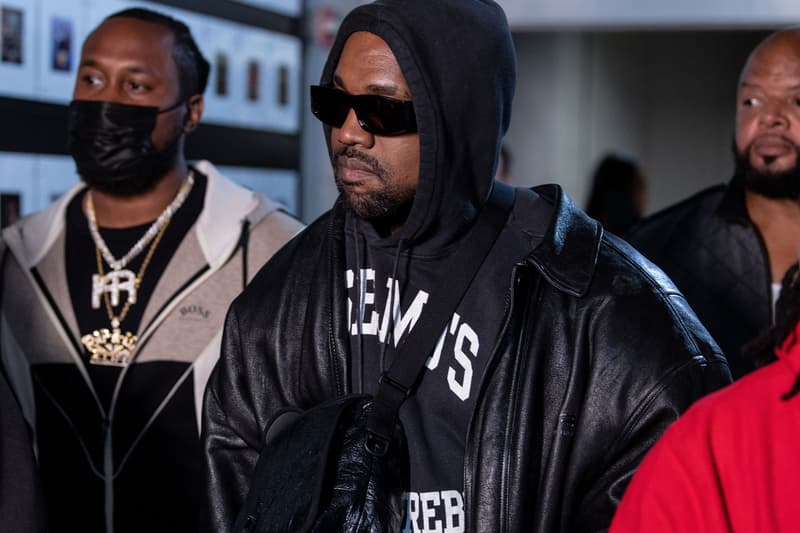 On February 1, the first day of Black History Month, Kanye West declared that he has rebranded it to "Black Future Month."
Ye has continued his sentiments, posting a speech to his Instagram explaining his vision of Black Future Month and the need for the shift in narrative. In the video, the DONDA rapper appears to be speaking with his Sunday Service choir and opens by sharing his own parental backstory, delving on their history and separation. Ye describes how it was a prime example of how "the system has been separating families in every way that they can for years." He continues with words of motivation by stating,
"Black Future, it's time to invent it. If Ye said it, you know that he meant it. There's no more Black History Month, every February reminding us that we just barely can vote. You shouldn't have to be a tech genius, a basketball god, a musical wizard to be able to hold down your family."
The rapper drives into the point even more by spitting a few bars explaining, "This is a calling, this is more than balling, this is more than the dreams of the hard court and a Spalding. This is more than the dreams of the White House, this is our house. This is our country to be bought, but nah, that's not what I was taught." Ye recalls a moment where his daughter came back from school and announced that she "learned she was Black." Ye places the school, Sierra Canyon, which is self-described as "a premier independent college preparatory school, on blast, as he recounts his thought process as he heard his daughter's revelation,
"And what do you think Sierra Canyon's perspective of Black is? You think it's talking about Mansa Musa or you think it's talking about Christopher Columbus? So, if we wanna talk about Black history, who wrote that history for us? They beat down ideas that will keep you enslaved mentally. They target you, they put you in that box, to control your mind and to make you fearful. I just don't have no fear left in me. So all I got is love."
He concludes his speech by doubling down on the power of the Black dollar and the worth Black Americans have in comparison to what is portrayed by the media. Ye said, "Our $44 million is worth $1.8 trillion. That means the Black dollar is neck-and-neck with the biggest company in the world, which is Apple. And more focused, the Black dollar will be the biggest company in the world." Of course, a Ye speech is not complete without mention of his own successes. The music and fashion mogul emphasizes that his Yeezy brand is the "only 100 percent Black-owned brand that is cultural." He also discusses how he and long-time collaborator, the late Virgil Abloh, "broke down the Black belief in Black design." Ye leaves audiences pondering with his final words, "It's about us, it's about our children, it's about an example of what we can be when we decide to walk off the field and take our narrative into our own hands. Black Future Month, this is the future."
Watch the full speech below.
View this post on Instagram
In other music news, 2 Chainz drops fiery "Free B.G." music video.