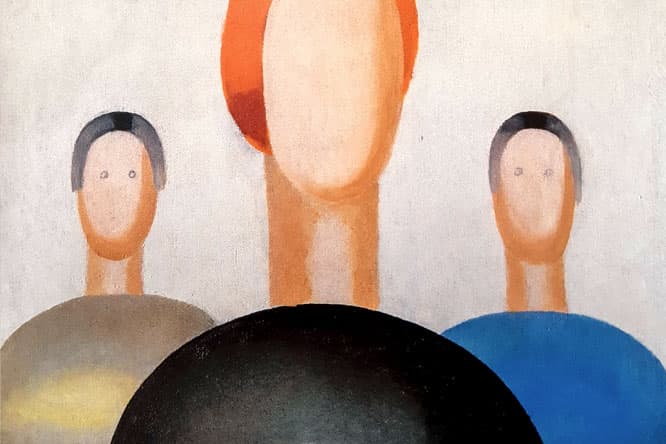 1 of 2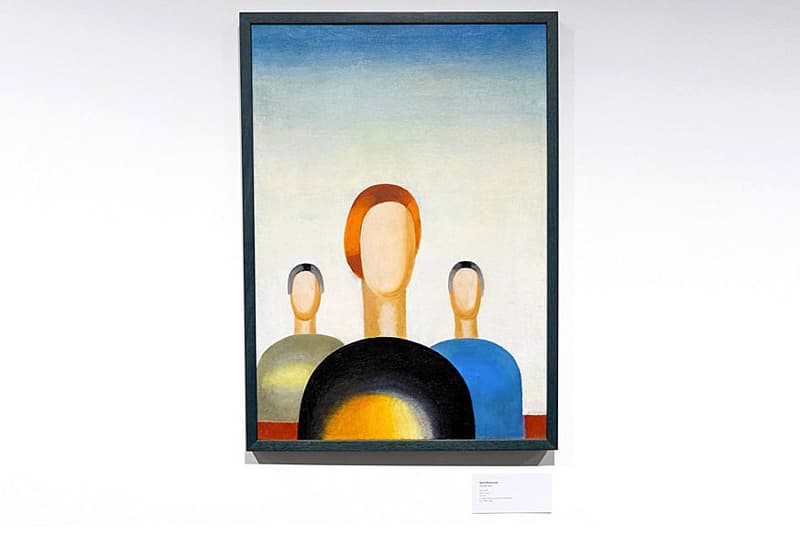 2 of 2
"Bored" Gallery Guard Draws Eyes on $1 Million USD Anna Leporskaya Painting
Vandalizing the cultural heritage piece his first day on the job.
---
Anna Leporskaya's Three Figures painting, valued at $1 million USD (£740,000 GBP) and considered a cultural heritage of the Russian Federation, was vandalized by a security guard working his first day at the Boris Yeltsin Presidential Center in Ekaterinburg, Russia.
The security guard, who revealed he was bored on the job, drew eyes on two of the three figures on the painting with a ballpoint pen. The Yeltsin Center reportedly turned to the police with a statement almost two weeks following the incident, after two museum visitors spotted the difference and raised the alarm with a gallery employee.
According to The Art Newspaper Russia which broke the story, "The ink has slightly penetrated into the paint layer since the titanium white used to paint the faces is not covered with author's varnish, as is often the case in abstract painting of that time. Fortunately, the vandal drew with a pen without strong pressure, and therefore the relief of the strokes as a whole was not disturbed. " Upon inspection, the damage caused was estimated to be worth around ₽200,000 RUB (approximately $2677 USD) and was initially deemed insignificant by officials to warrant a criminal case. Following a complaint from the prosecutor general's office, the police have re-opened the investigation. The guard who has now been fired, faces a fine and imprisonment of up to three months.
The painting has now been removed and was sent back to the State Tretyakov Gallery in Moscow for a full restoration. Protective screens have been installed over the remaining works in the Yeltsin Center.
Elsewhere in art, Damien Hirst has been accused of forgery by a fellow UK artist.