It's Time to Get Physical With Saul Nash x Mercedes-Benz
Teaming up with E-Sports pioneer SK Gaming to drop a two-piece technical sportswear collection.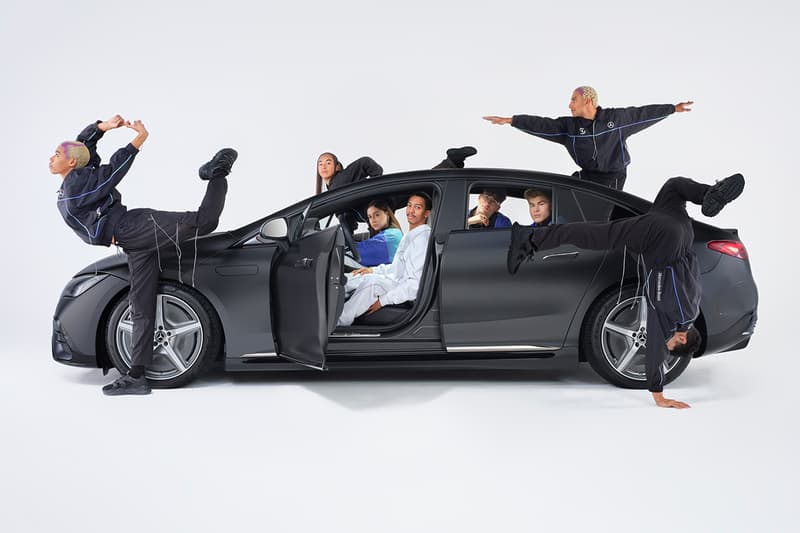 1 of 13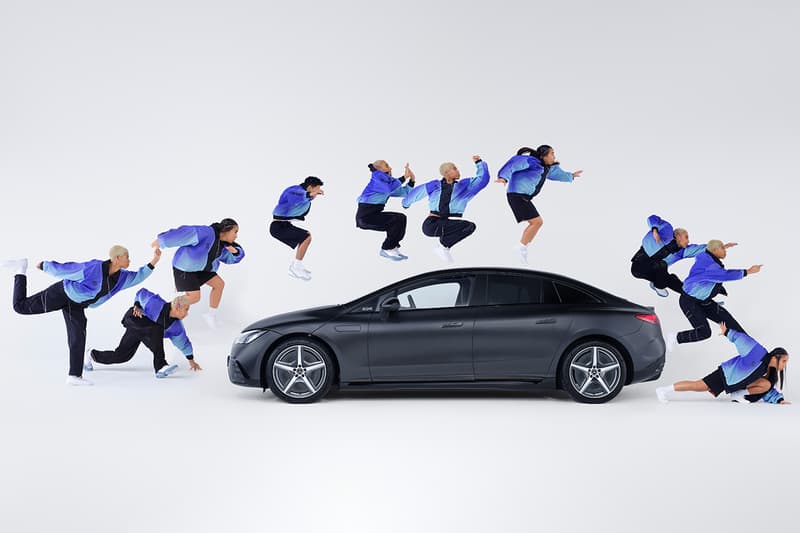 2 of 13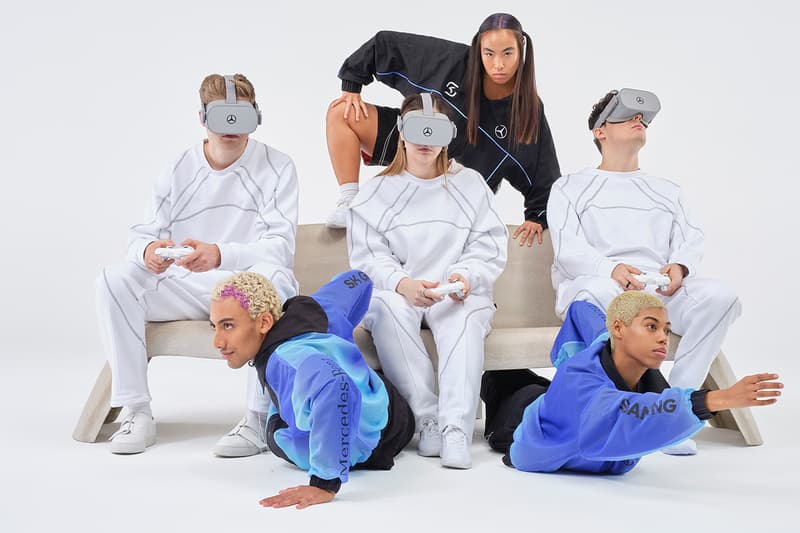 3 of 13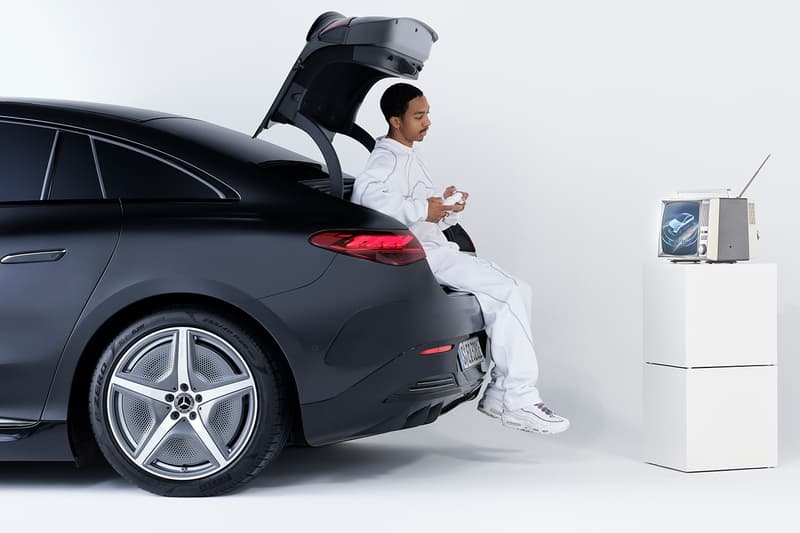 4 of 13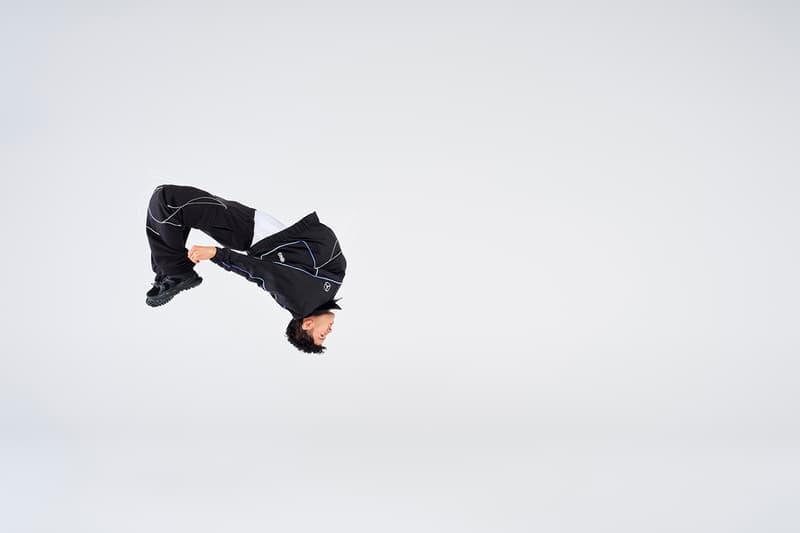 5 of 13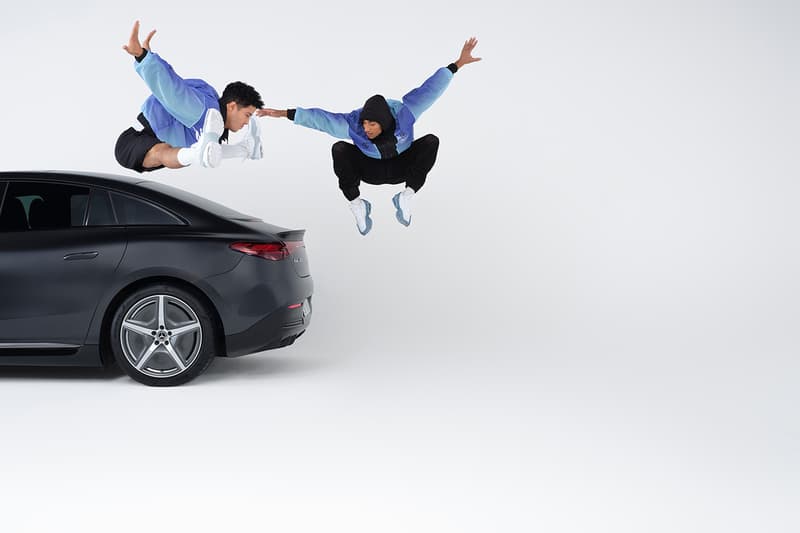 6 of 13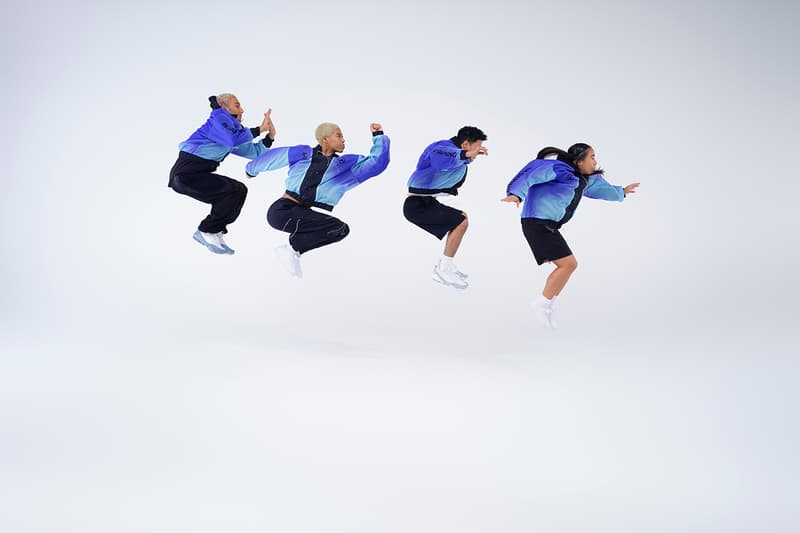 7 of 13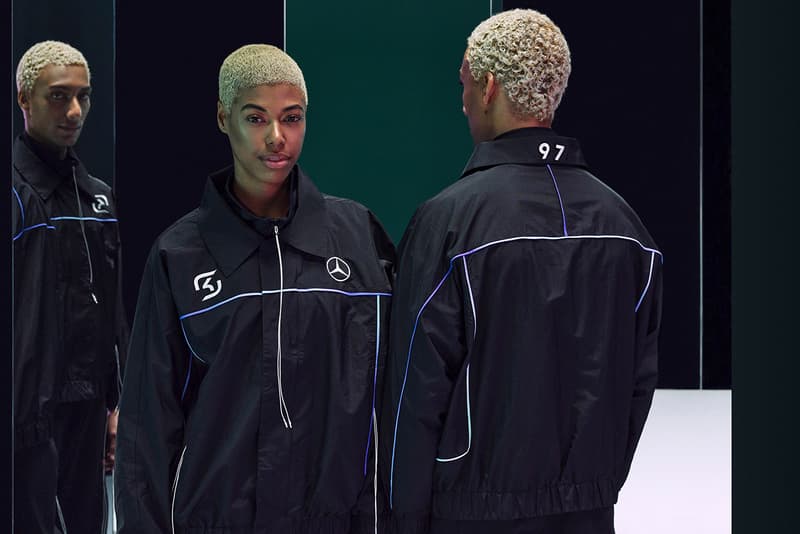 8 of 13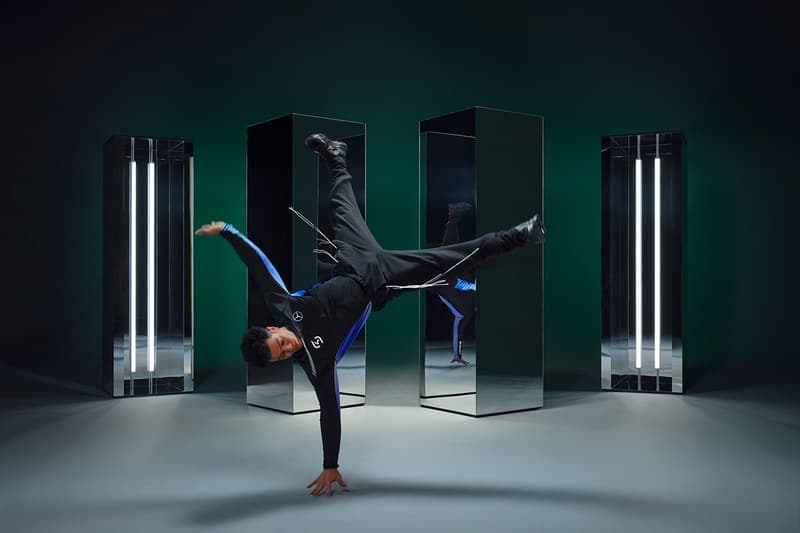 9 of 13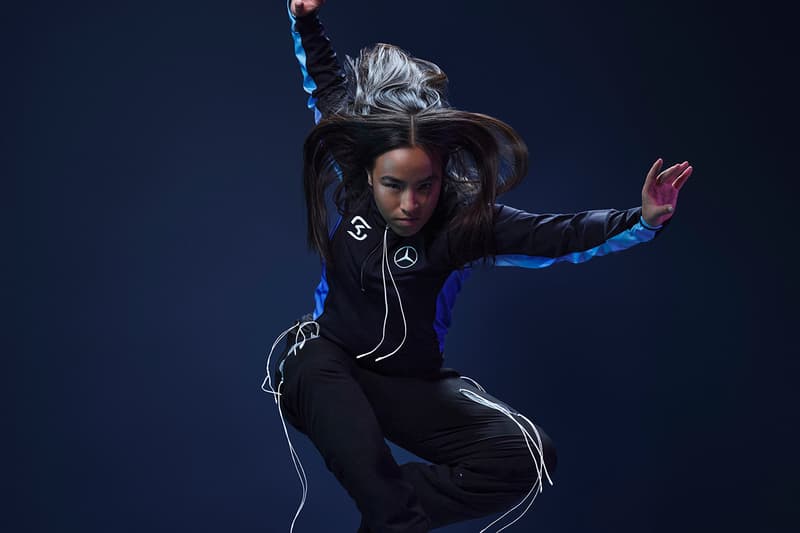 10 of 13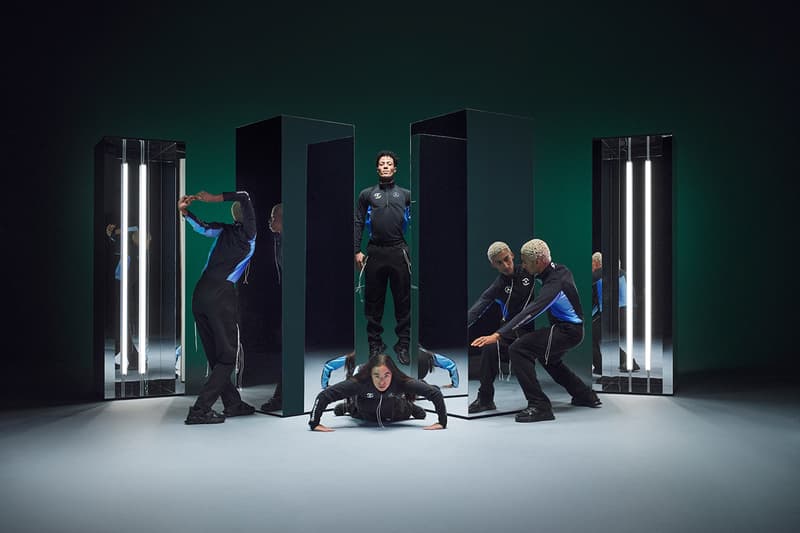 11 of 13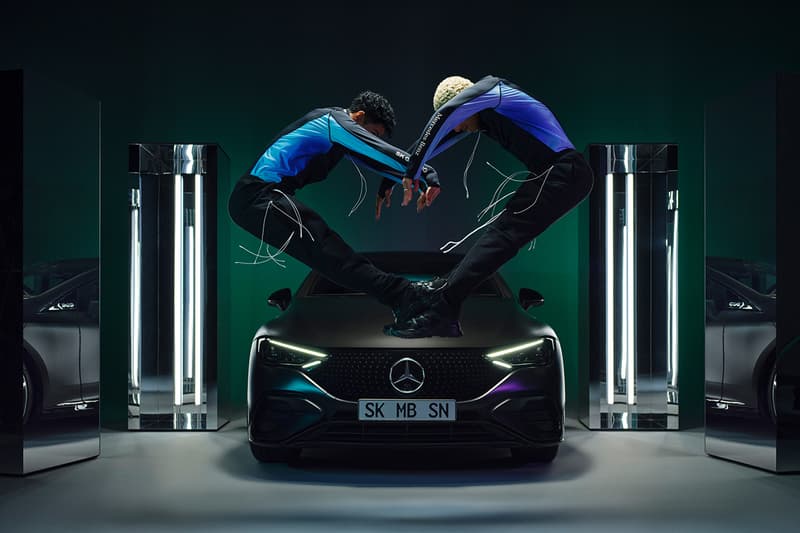 12 of 13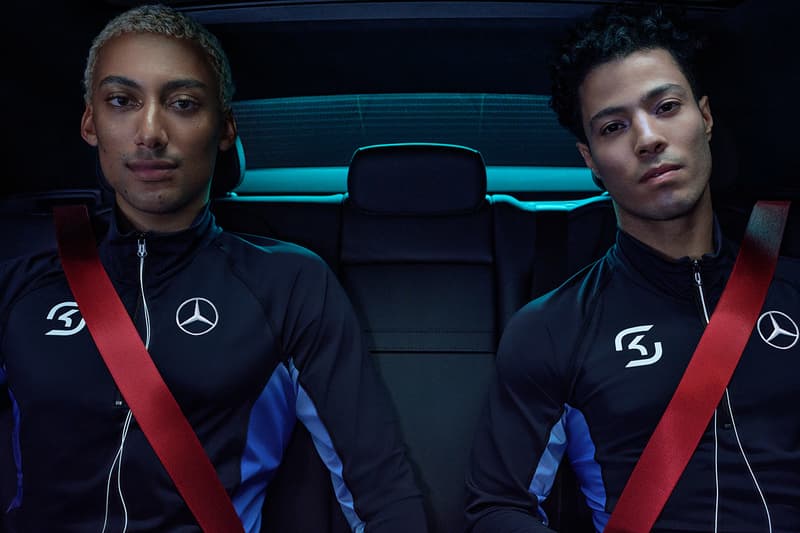 13 of 13
Mercedes-Benz is the unlikely fashion collaborator that's taking over the world. Acte TM, Balenciaga, Palace, AWGE, Virgil Abloh, Proenza Schouler, and now one of the U.K.'s finest talents Saul Nash all fall under the German marque's fashionable-forward umbrella, with the International Woolmark Prize 2022 winner coming to the fore with an E-Sports collaboration.
Driven by both Mercedes-Benz and Nash's penchant for performance — the latter often exploring movement and dynamism in his collections — the capsule comprises a compression jacket and shirt titled "The Dashboard Jacket" and "The Digital Gradient Top."
Working in association with SK Gaming, the collection aims to enhance one's performance. Technicality is at the front of everything, working not alongside oneself but as part of the body as the garments are tight-fitting; especially the shirt which features a layer of compression lycra for extra performance capabilities that remove clothing restrictions.
Further extending Mercedes-Benz's vision, which is currently centered on becoming a predominantly electric-based car company and thus sustainable, the clothes have been made from recycled polyester and sport a minimal aesthetic in line with the EQ range.
Speaking on the collaboration exclusively to Hypebeast, Julia Hofmann, Head of Branded Entertainment and Brand Partnerships at Mercedes-Benz, said:
"Mercedes-Benz has been a proud partner to fashion for over 25 years and is successfully engaged in E-Sports with its partner SK Gaming. Through this authentic collaboration, and together with Saul Nash, a new partnership was created where the worlds of fashion, automotive and gaming meet in celebration of SK Gaming's 25th anniversary. Saul's designs and especially his passion for performance, seamlessly fit to the Mercedes-Benz approach: reaching new audiences through its position at the intersection of culture."
For Saul Nash, the collaboration marks his consistent ability to grow and succeed. From a standout London Fashion Week FW22 show to being spotlighted by Hypebeast as the "Next Superstar of Sportswear," Nash has come leaps and bounds since joining Fashion East in 2019. Given Mercedes-Benz's involvement with fashion and its search for innovation, the collaboration only feels natural, and it should be one that helps to put Nash on the global map.
"It is an honor to be partnering with Mercedes-Benz and SK Gaming, to celebrate the E-Sports team's 25th anniversary," explained Nash. He added, "this project was an exciting space to explore three worlds that at first instance may not fit together. But the beauty of gaming is that anything is possible as there are infinite possibilities. It was inspiring to create garments through the lens of E-Sports, marrying this with the sleek design and exquisite heritage of Mercedes-Benz, whilst envisioning this in the world of movement that I'm grounded in. With performance wear grounded so much in movement, the question was how we could bring gaming which is often a static sport to life through movement."
Nash achieves this without a doubt, creating two pieces that elevate sportswear to new, futuristic heights. Aside from the sports jacket being reversible, or it working in the SK Gaming color scheme, we find mesh inserts on the sides and inside of the sleeves that alleviate sweat and perspiration, while touches like thumb loops, a half-zip on the high-closing collar and an elongated back further accentuate the sporting nature of the collection.
Take a look at the Saul Nash x Mercedes-Benz campaign above, and shop the garments on SK Gaming's website now.
And in case you missed it, here's what's dropping at Palace this week.