Samuel L. Jackson Speaks on Quentin Tarantino's Marvel Movie Stars Comments
"Chadwick Boseman is Black Panther…and he's a movie star."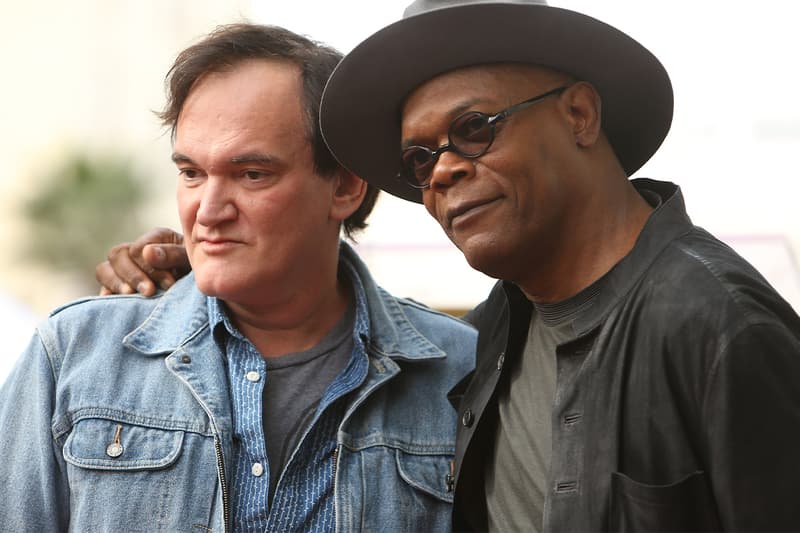 Quentin Tarantino has sparked a lot of conversation lately with his claims that Marvel actors are "not movie stars."
Samuel L. Jackson, who plays Nick Fury in the MCU and a frequent collaborator of Tarantino has now addressed the director's recent comments on an episode of The View. Entertainment Weekly reports, that Jackson challenges Tarantino's comments stating,
"It takes an actor to be those particular characters, and the sign of movie stardom has always been, what, asses in seats? What are we talking about? That's not a big controversy for me to know that apparently, these actors are movie stars.

Chadwick Boseman is Black Panther. You can't refute that, and he's a movie star."
In Tom Segura's podcast, Tarantino suggested that the superhero characters were more famous than the actors that played them, "Part of the Marvel-ization of Hollywood is…you have all these actors who have become famous playing these characters. But they're not movie stars. Right?" He adds, "I think that's been said a zillion times, you know, but it's like, these franchise characters become a star."
Jackson's Nick Fury is slated to be seen next in MCU's Secret Invasion alongside, Ben Mendelsohn, Olivia Colman, Emilia Clarke, Christopher McDonald and Cobie Smulders.
In other entertainment news, here is the official trailer for The Super Mario Bros. Movie.