Jacob & Co. Celebrates 50th Anniversary of 'The Godfather' With $500,000 USD Music Box Triple-Axis Tourbillon
Playing the main theme from The Don of all mob movies.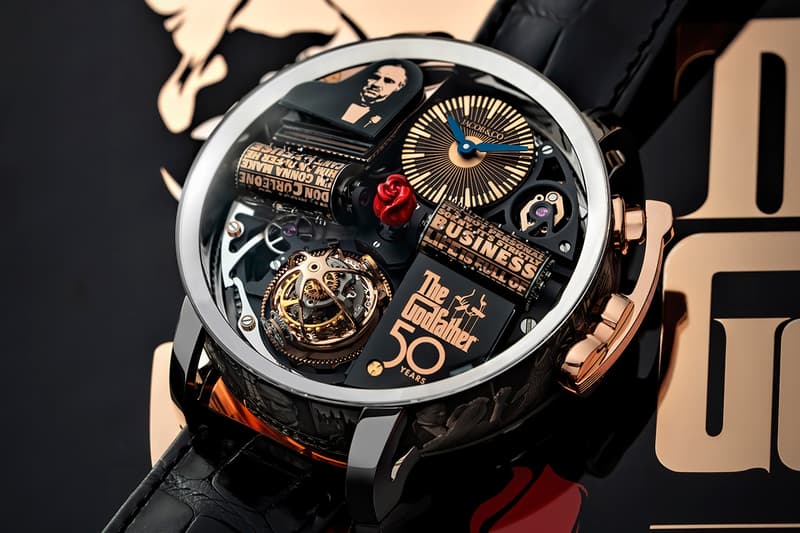 1 of 4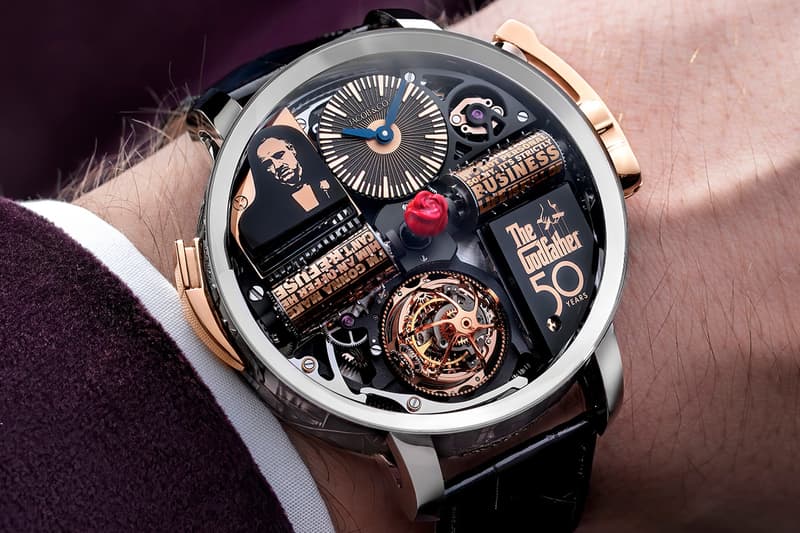 2 of 4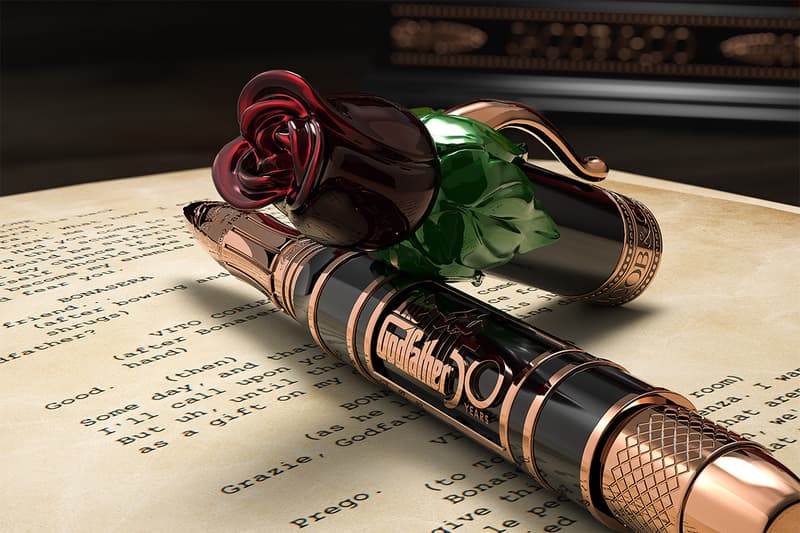 3 of 4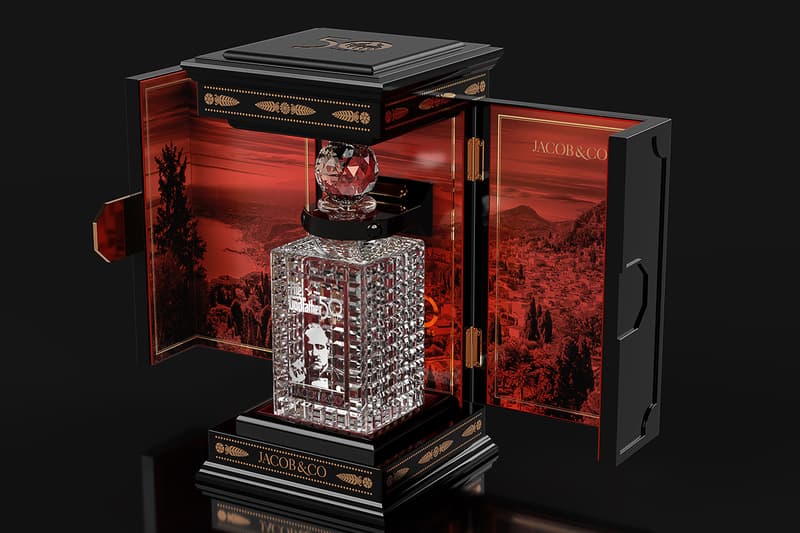 4 of 4
Jacob & Co. has dropped a $500,000 USD music box tourbillon to mark the 50th Anniversary of Francis Ford Coppola's The Godfather.
The Opera Godfather 50th Anniversary certainly isn't light on talking points with the full collector's set including the watch, a red rose pen from Montegrappa and an engraved crystal decanter.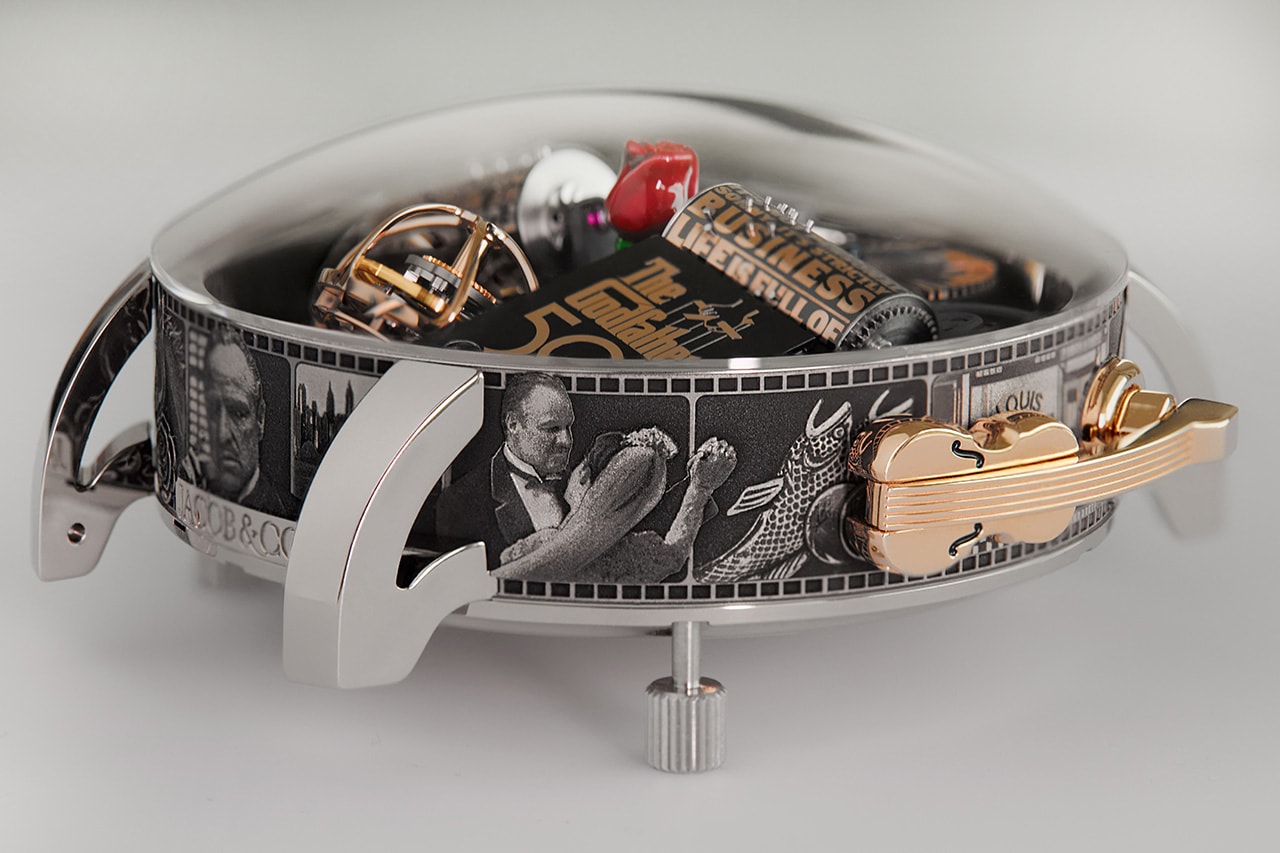 The vast 49mm watch houses the 634-component calibre JCMF04 movement which rotates inside the case and packs in a triple-axis flying tourbillon, a music box complication that plays Nino Rota's 'The Godfather' theme using 120 pins against two combs and an enamel red rose at its centre.
"The Godfather is not just a great movie because of the way it was shot and directed," says Benjamin Arabov, Jacob & Co. CEO. "It also contains some of the greatest scenes and dialogue in movie history."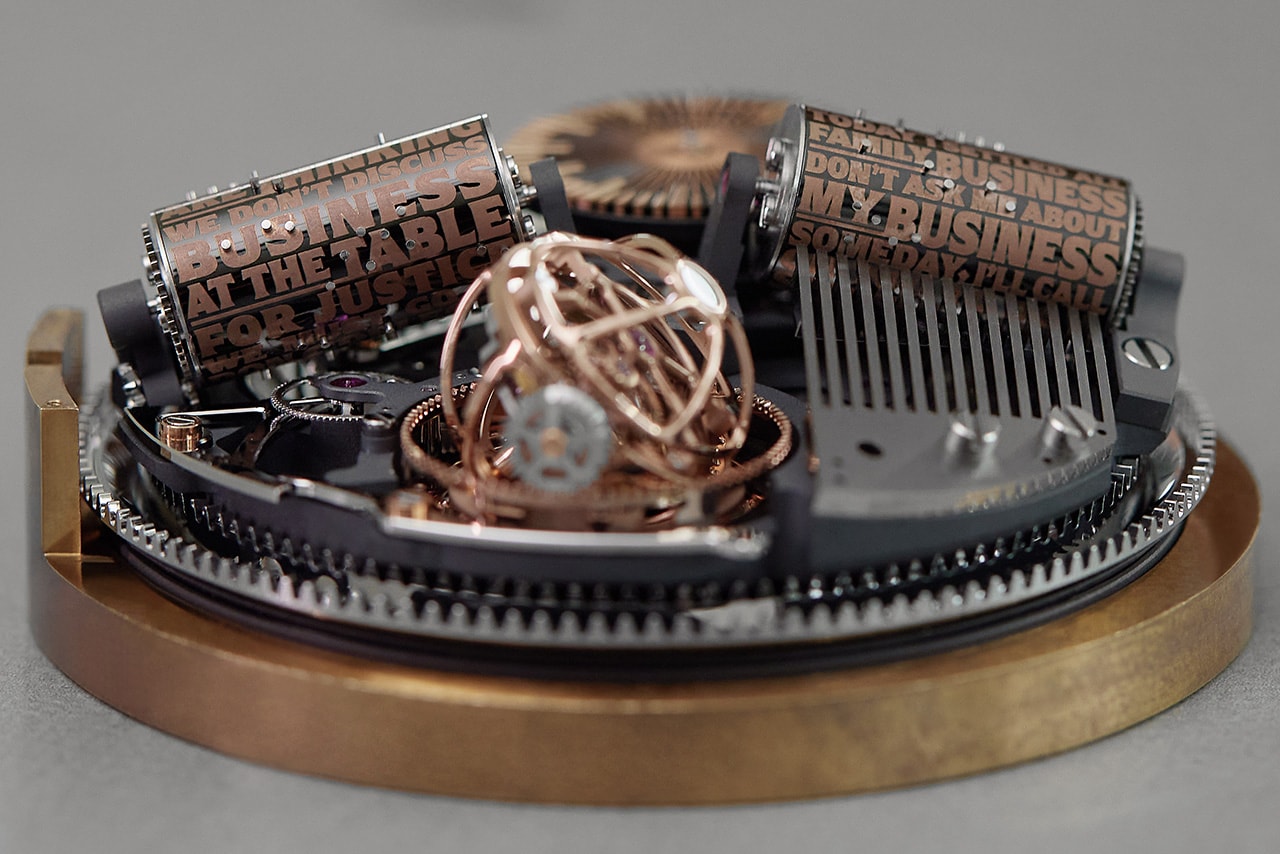 The watch illustrates that sentiment both inside and outside the case. The twin rose gold barrels that power the music box complication are engraved with the movie's most memorable quotes – including "I'm gonna make him an offer he can't refuse" – on the exterior, bringing new lines of dialogue to the fore as they rotate.
The 18K grey gold caseband of the watch also features 13 photo-realistic scenes from the film in narrative order engraved over 30 hours using medical-grade 'femtolaser' technology, a process which allows for 256 tones within the metal.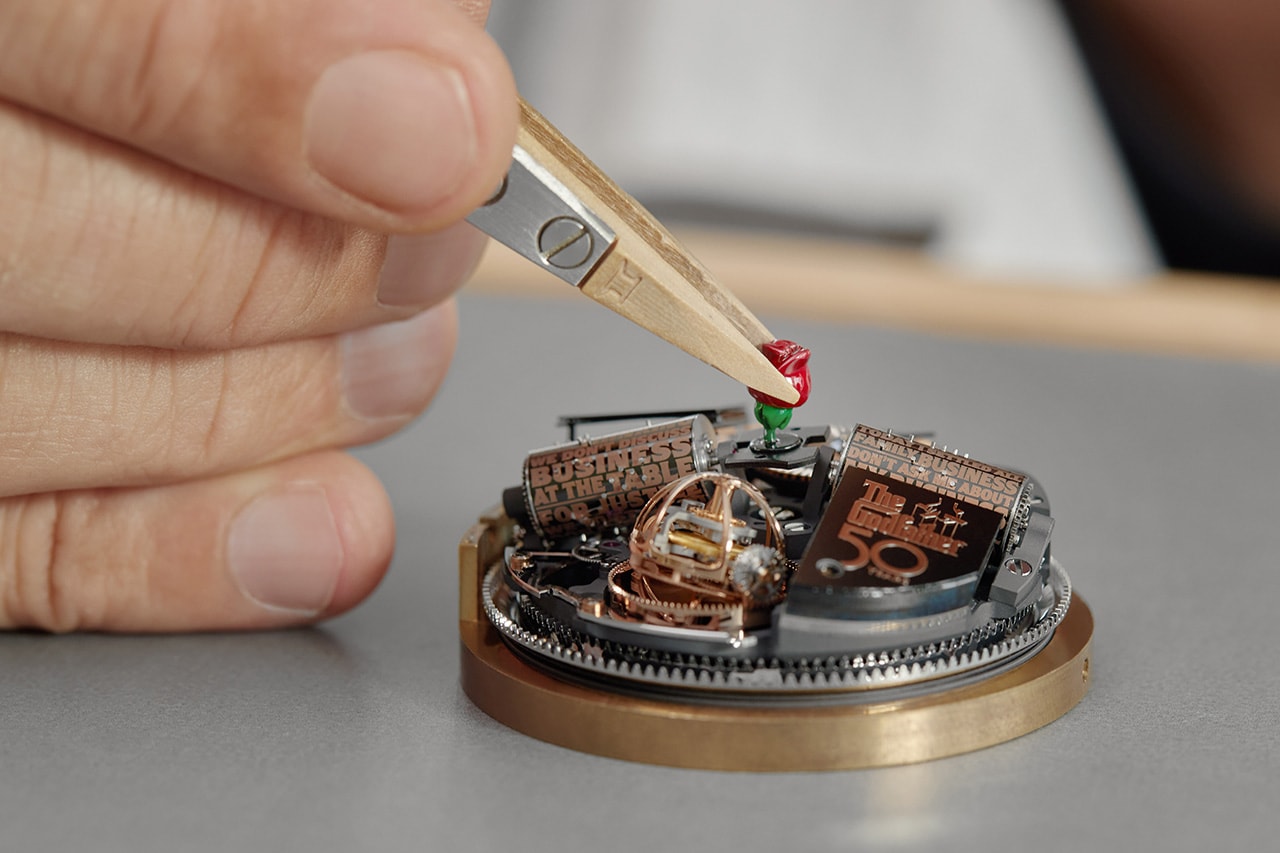 The Godfather is the favourite film of Jacob & Co founder, Jacob Arabo, and was the first film he watched after moving to the US from Uzbekistan at the age of 14.
The 50-piece Opera Godfather 50th Anniversary is available now via. Jacob & Co., priced $500,000 USD.
In other watch news, TAG Heuer drops Polychrome chronograph tourbillon limited edition.