Robert LeBlanc Releases 'GLORYLAND' NFTs on SuperRare
The series revisits the curious ways of the Pentecostal church.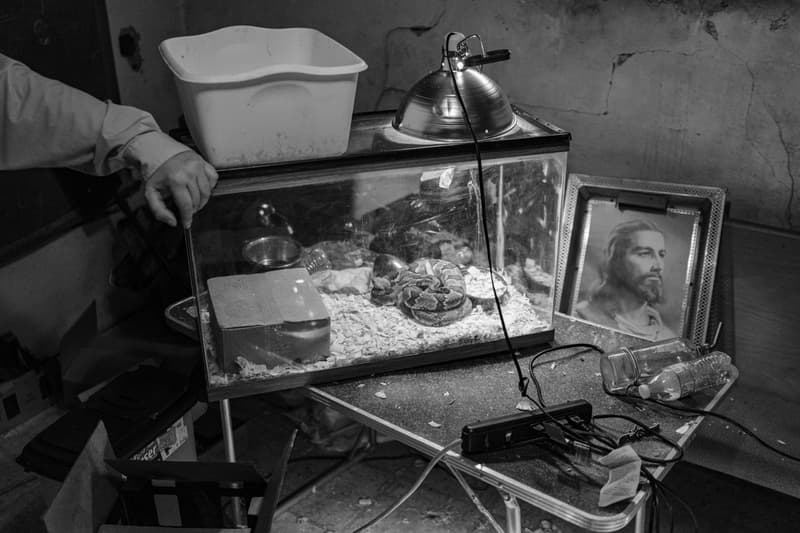 From forest fires to rappers, Black Lives Matter to Pentacostal snake charmers, Robert LeBlanc has developed an uncanny ability at docuementing the fringes of American society. Having released a set of NFTs back in July that showcased A New America, the Los Angeles-based photographer is back with a new series titled GLORYLAND.
The latest endeavour expolores one of the last serpent-handling Pentecostal churches still in existence. Amongst the major differences between the sect from other Christian faiths, the Pentecostal movement places emphasis on divine healing, particularly through experiential acts, such as wielding rattlesnakes while they chant prayers.
GLORYLAND visits a small church by the name "The House of The Lord Jesus." The photographer ventured to this tucked away church to "understand why the Appalachians have this mystic quality." More than just a quick documentation, LeBlanc embedded himself with the family that operates the church for about four years and will be returning next month to continue the project.
The NFT collection consists of 40 photographs that are minted on an ERC-721 smart contract through the Ethereum blockchain and is available to purchase now on SuperRare.
Elsewhere, Yusuke Hanai Presents "People In The Place They Love."