Wale and J. Cole Reunite for Dynamic New Track "Poke It Out"
The song samples the electric bassline from Q-Tip's "Vivrant Thing."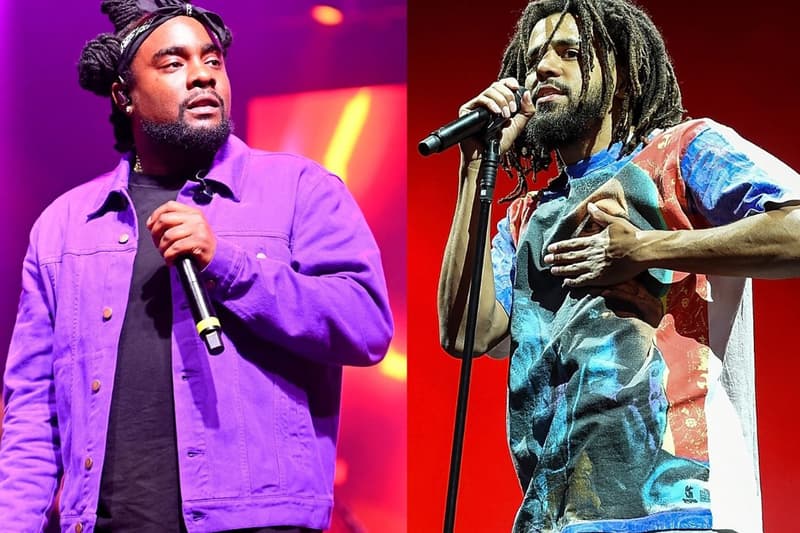 D.C. rapper Wale has tapped J. Cole for a guest feature on his new single "Poke It Out." The last time the rappers and longtime friends collaborated was in 2018 on a freestyle called "My Boy," which was included on Wale's third EP Free Lunch.
Featuring the same electric bass sample that the legendary Q-Tip used on 1999's "Vivrant Thing," this track reimagines the instrumental with a bouncy, rhythmic beat over which Wale and Cole drop witty one-liners.
Due out from Warner Records later this month, the track comes off of Wale's seventh album Folarin II. The upcoming EP follows 2019's Wow… That's Crazy. Meanwhile, the original Folarin mixtape dropped way back in 2012.
As he gears up for his next album release, which the streaming preview shows will span 16 songs, the veteran rapper already dropped two other collaborations, including "Down South" with Maxo Kream and Yella Beezy.
Folarin II premieres on October 22 on all streaming platforms.
In other music news, Dr. Dre, Snoop Dogg, Kendrick Lamar and more will perform at the 2022 Super Bowl Halftime Show.