Raf Simons' SS22 Collection Reimagines Gendered Silhouettes
Featuring elongated shirts, graphic tailoring and more.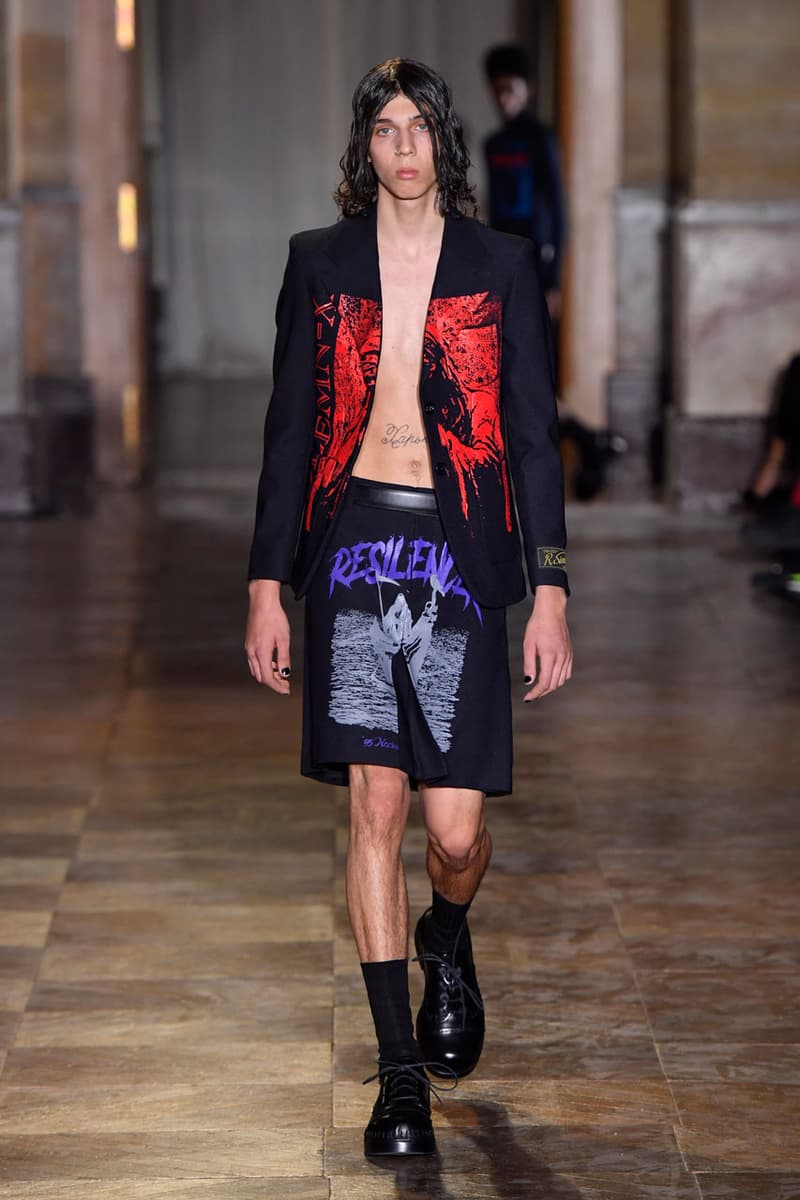 1 of 31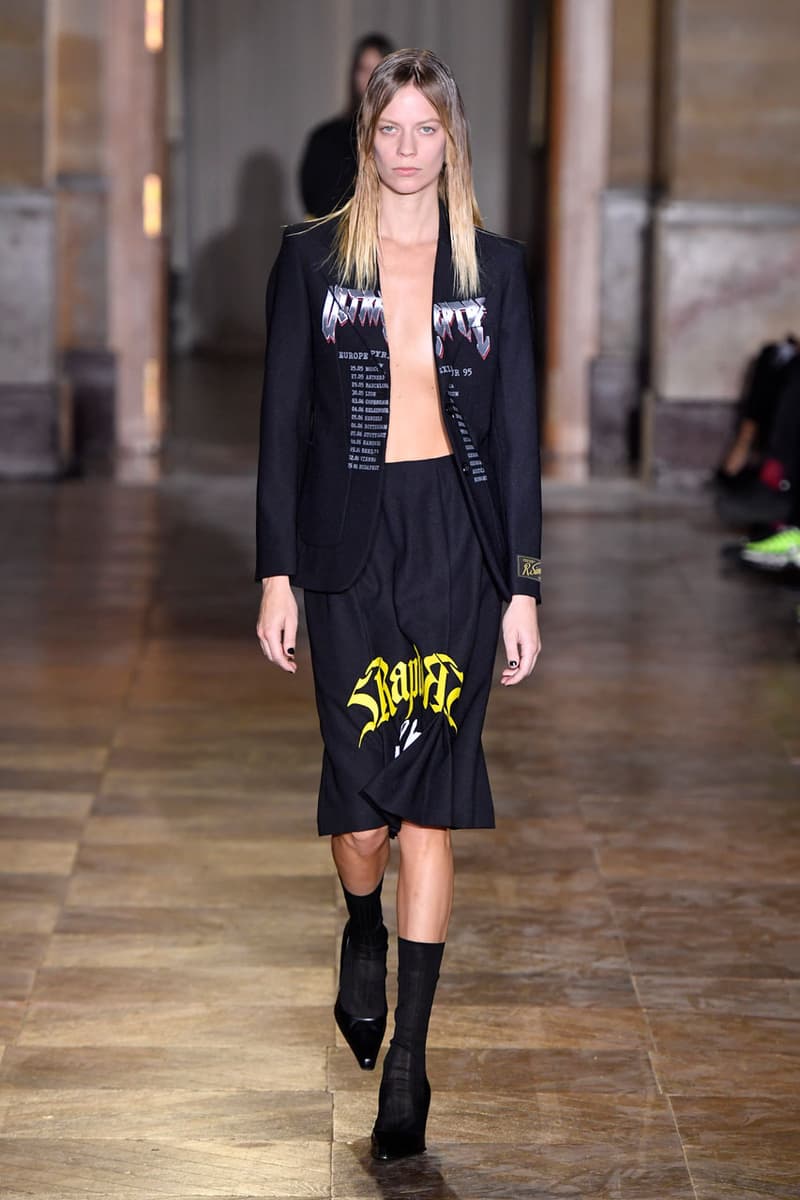 2 of 31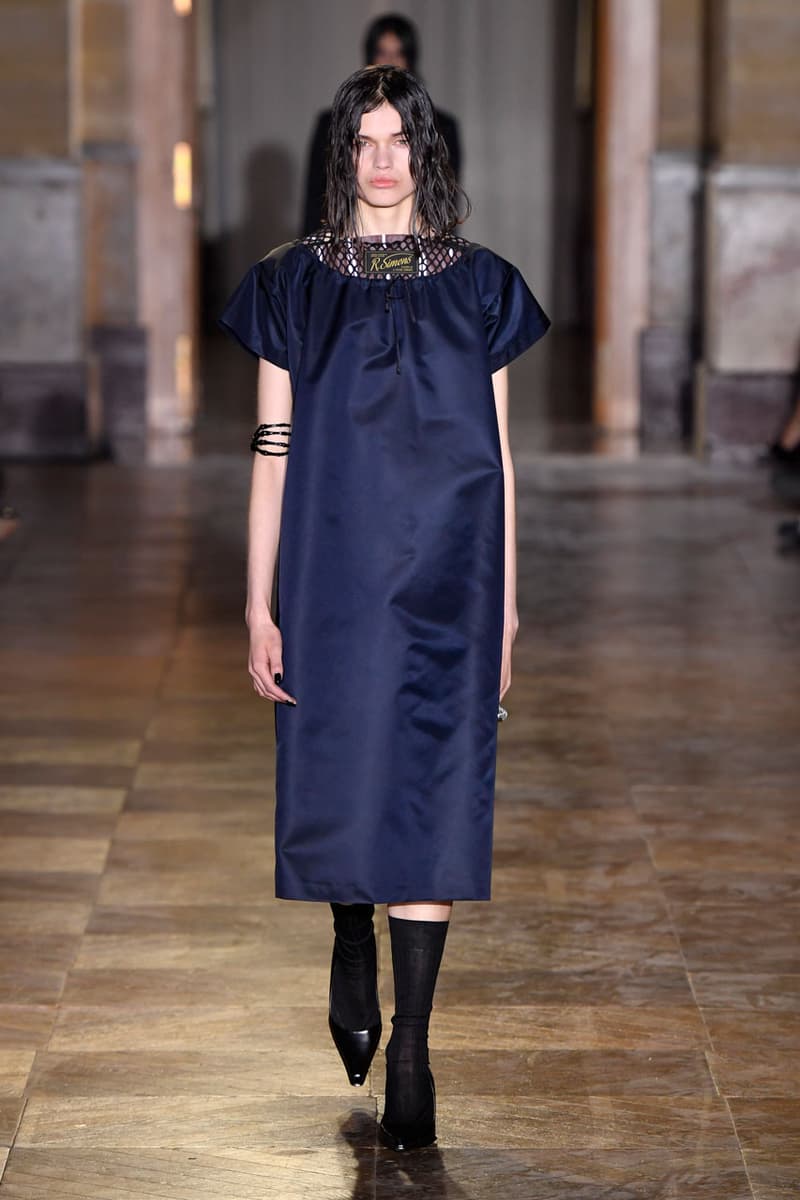 3 of 31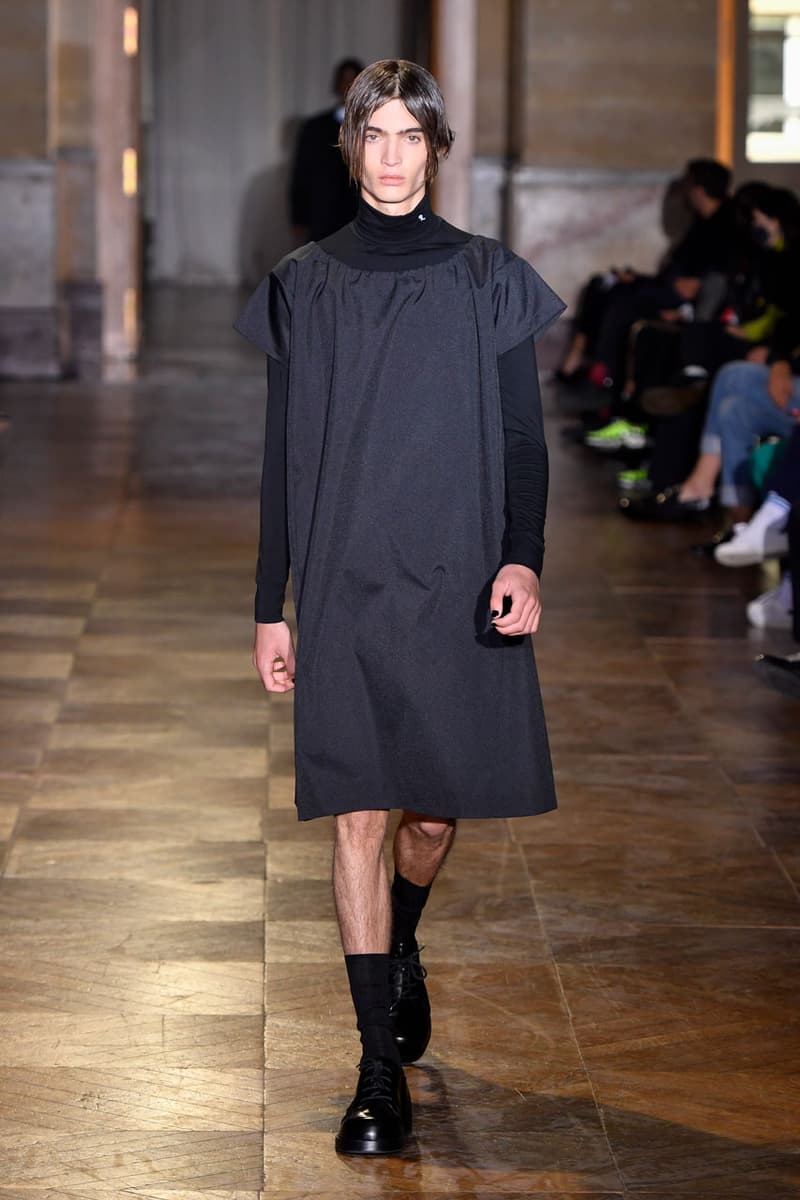 4 of 31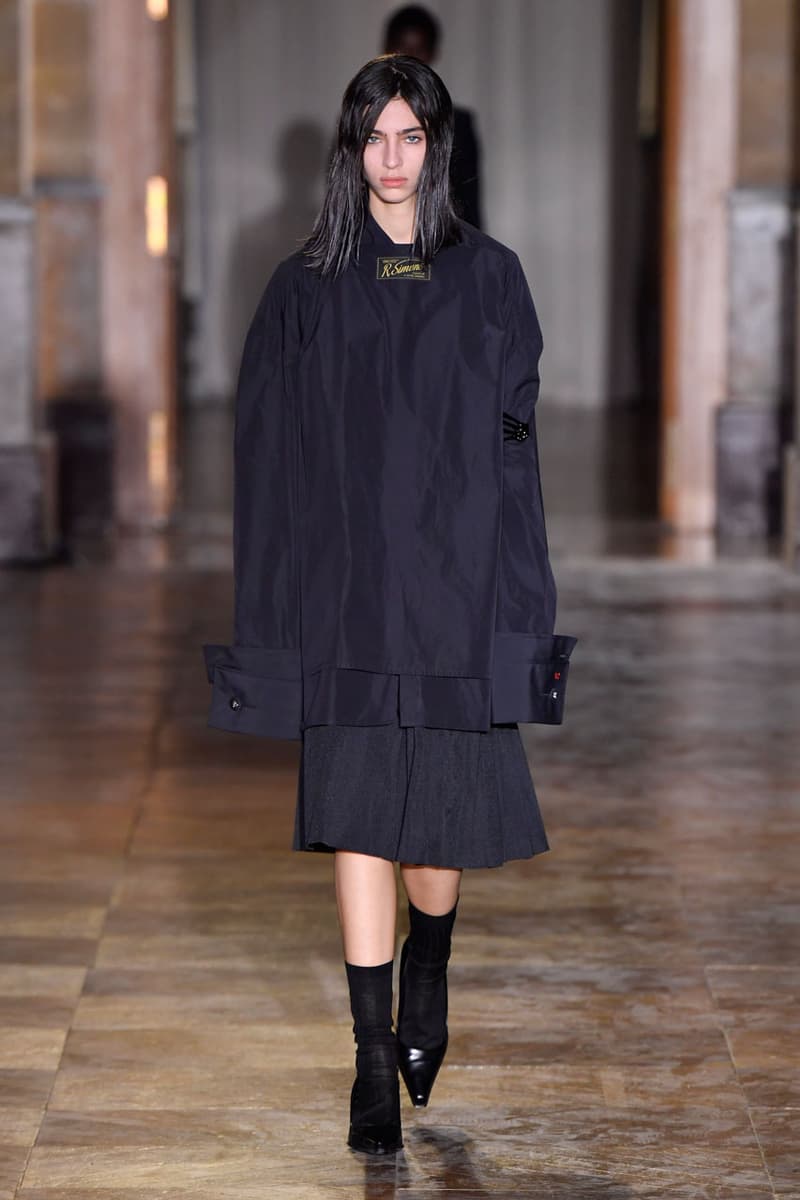 5 of 31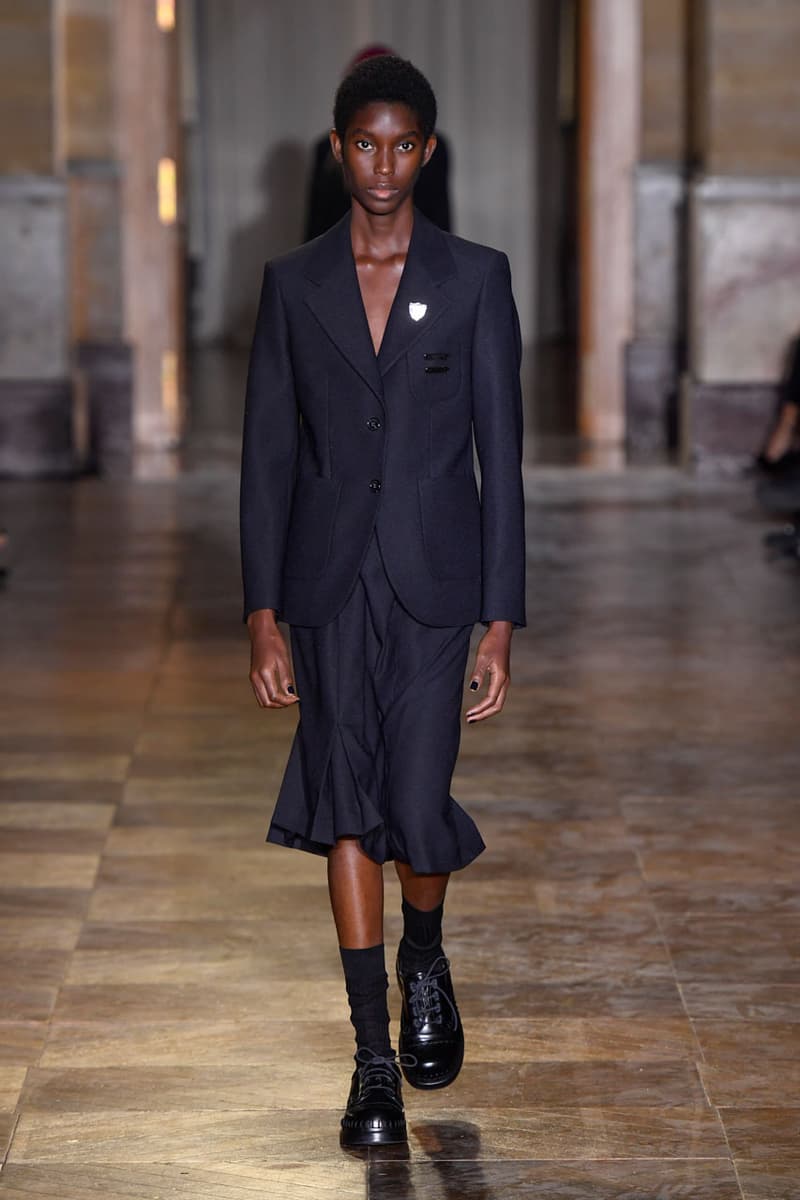 6 of 31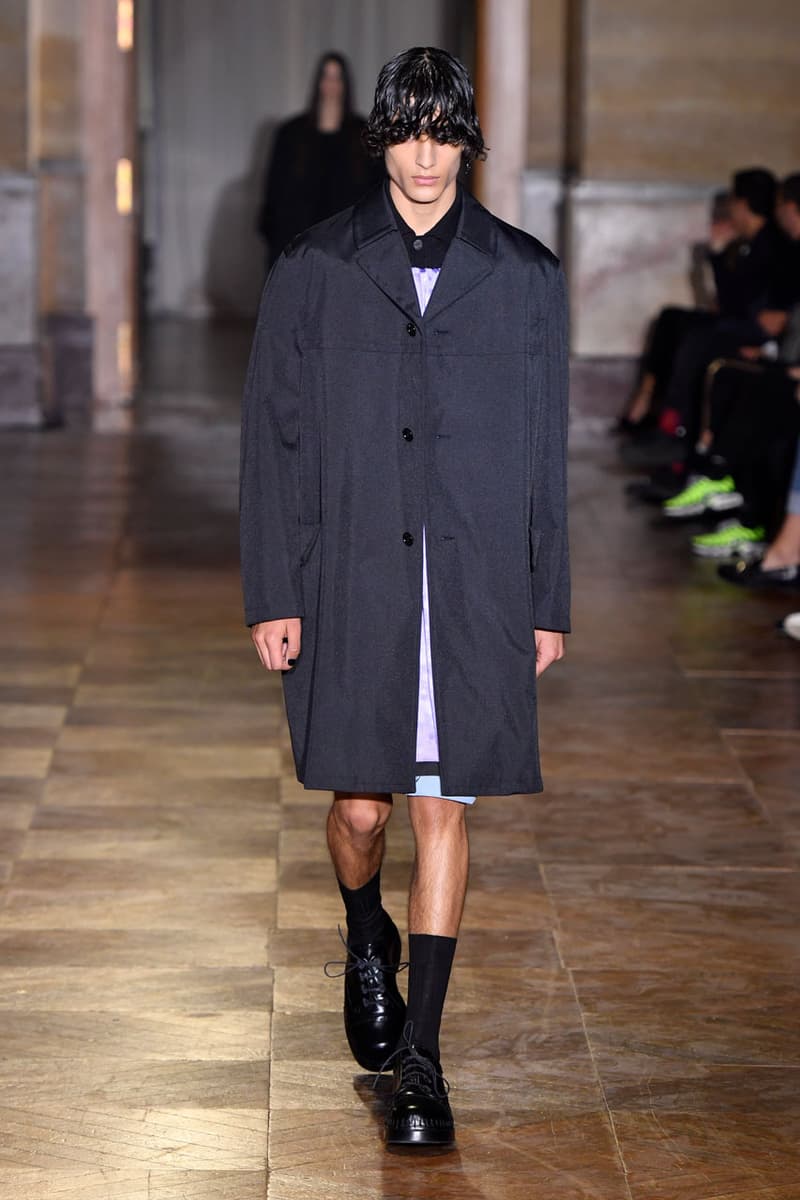 7 of 31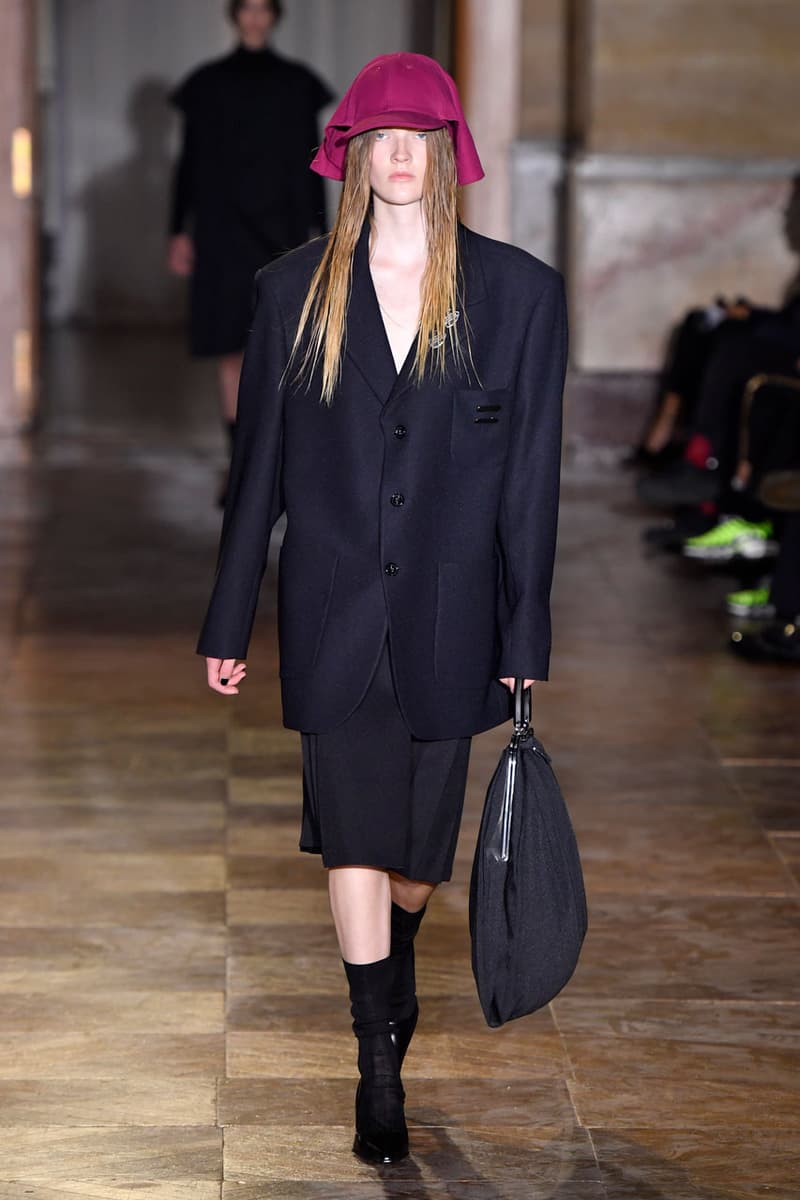 8 of 31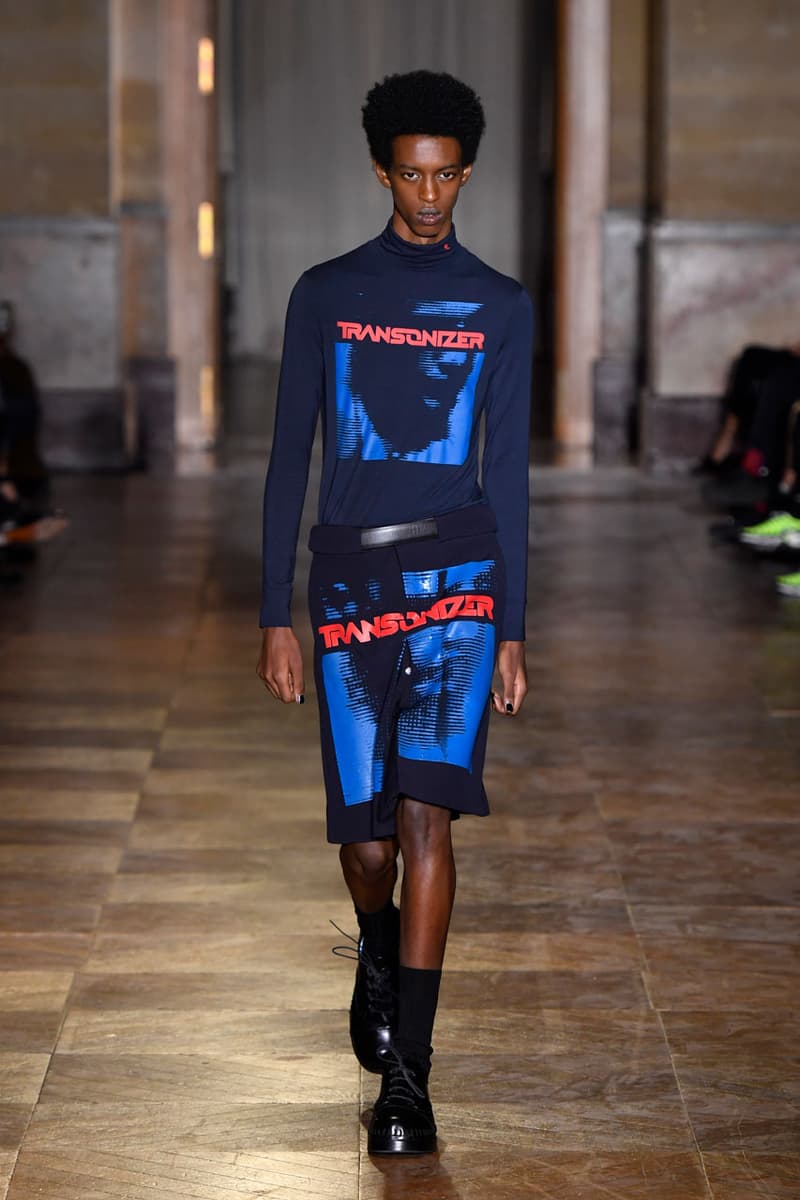 9 of 31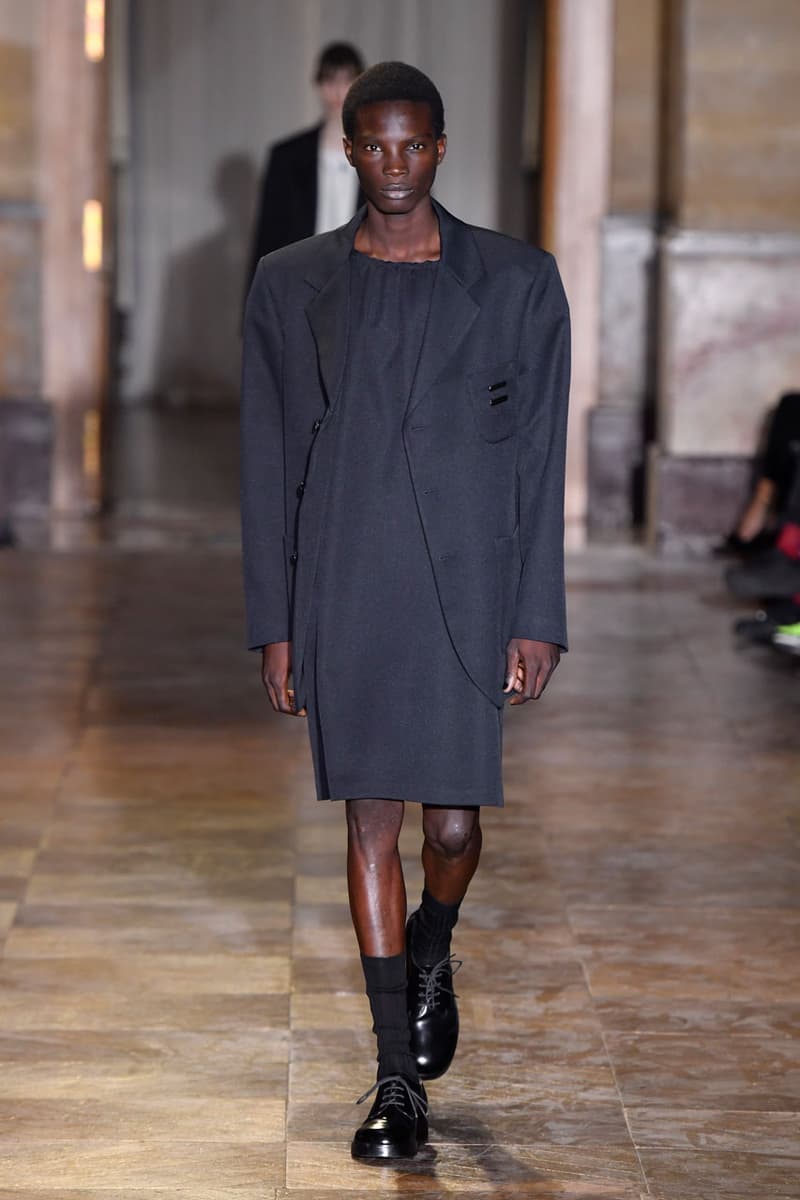 10 of 31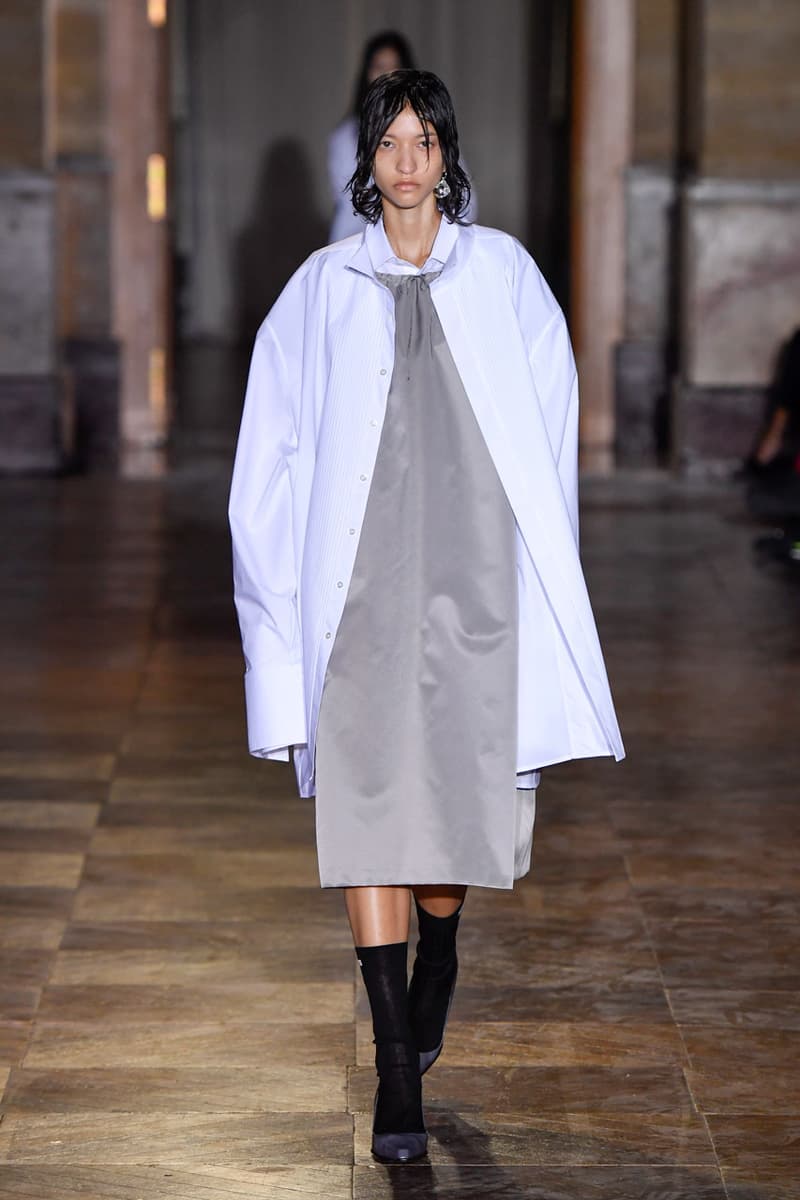 11 of 31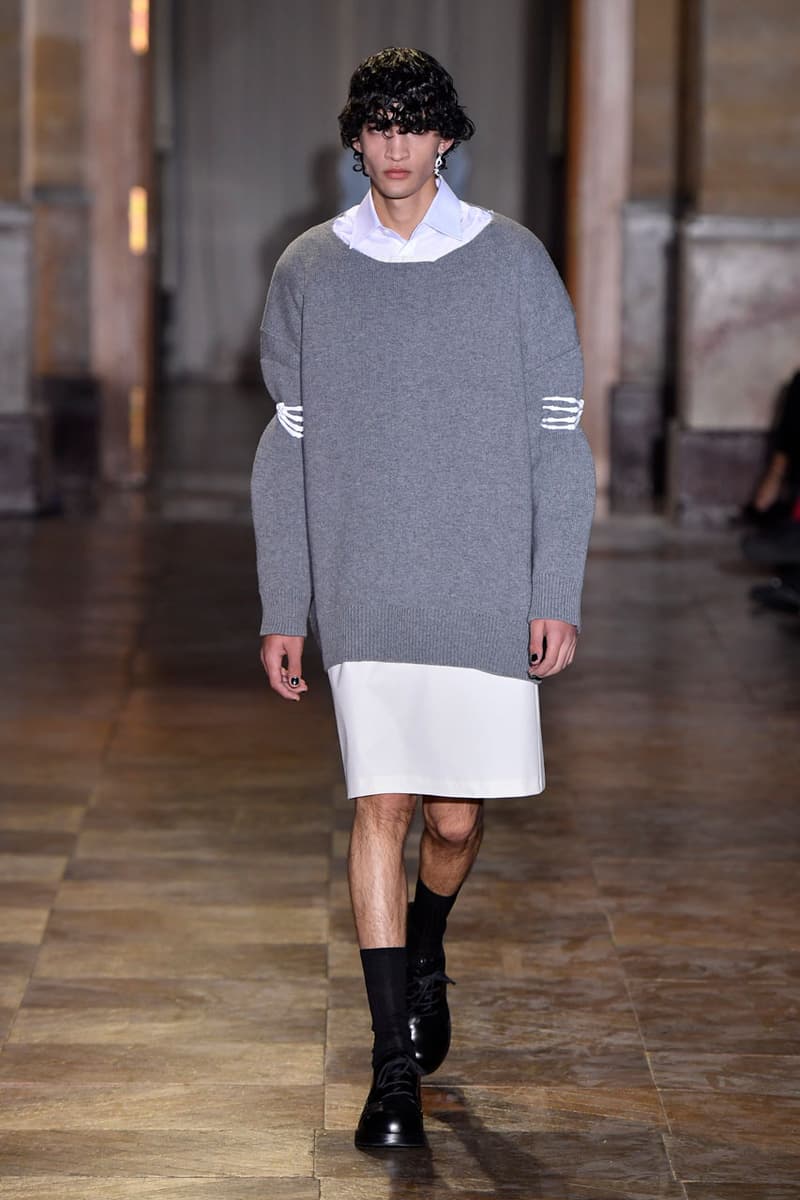 12 of 31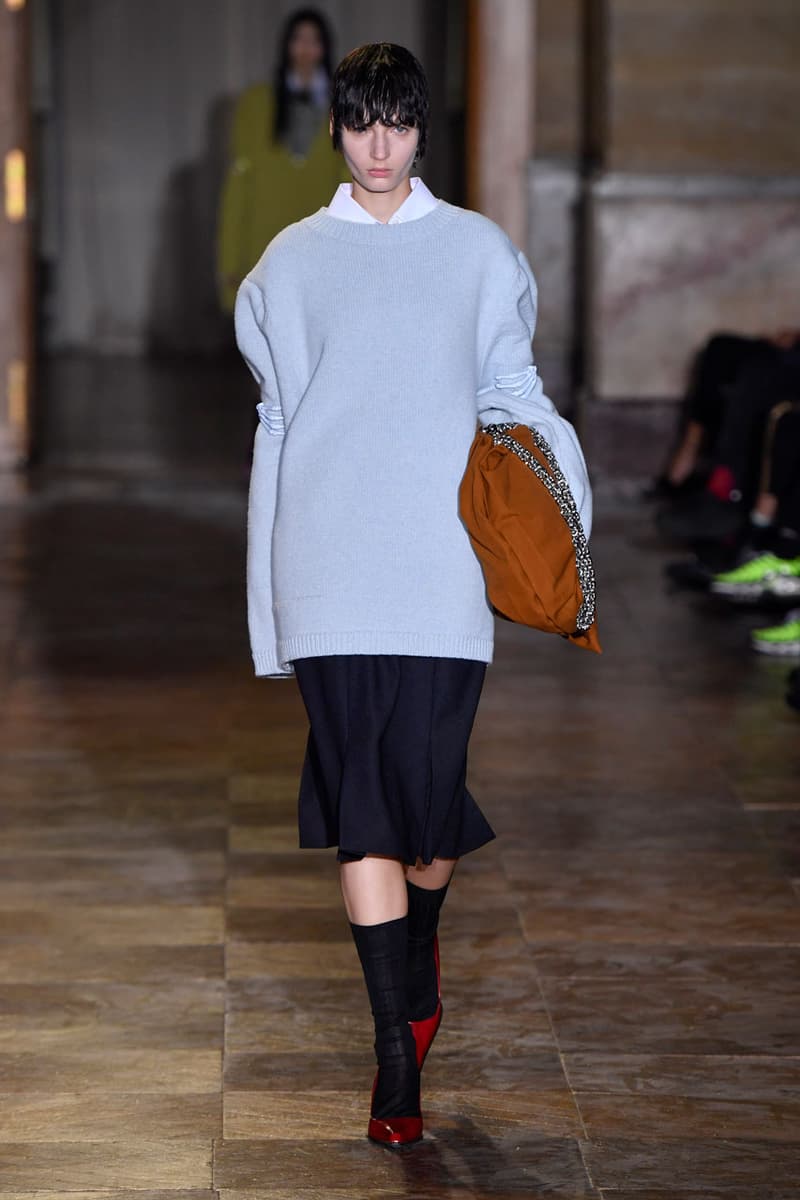 13 of 31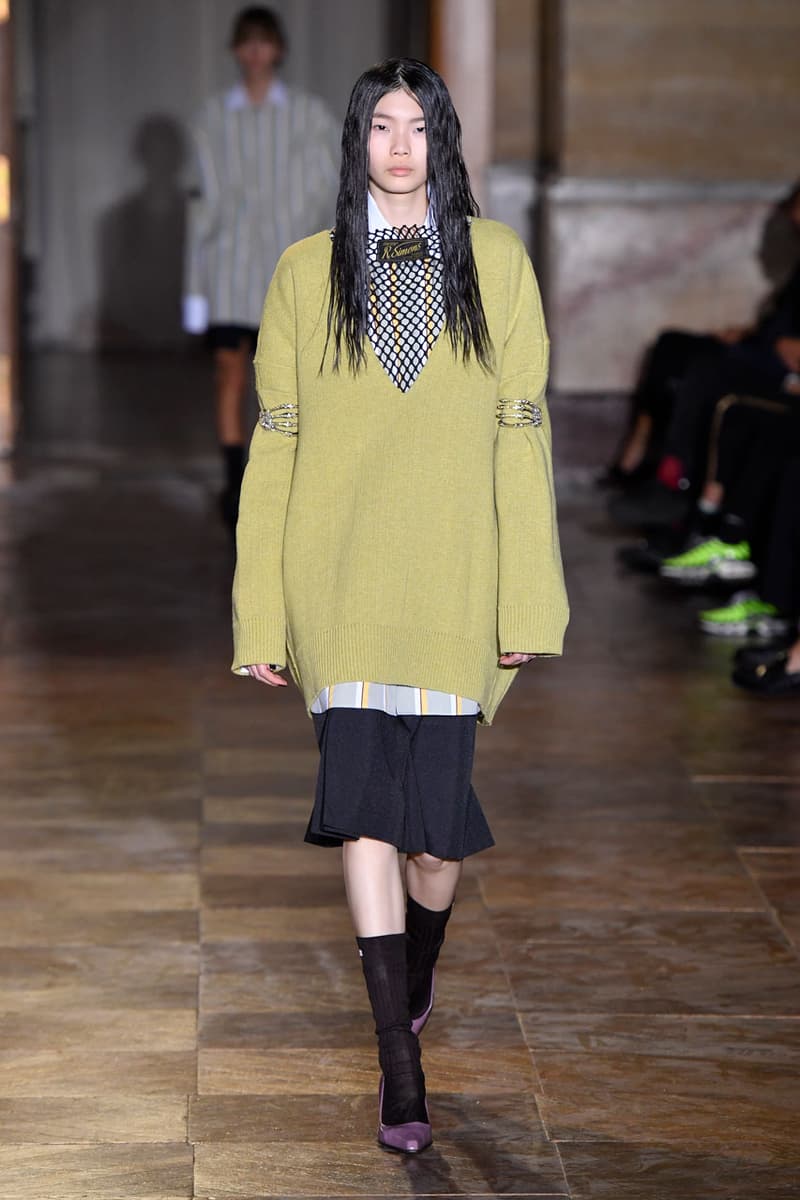 14 of 31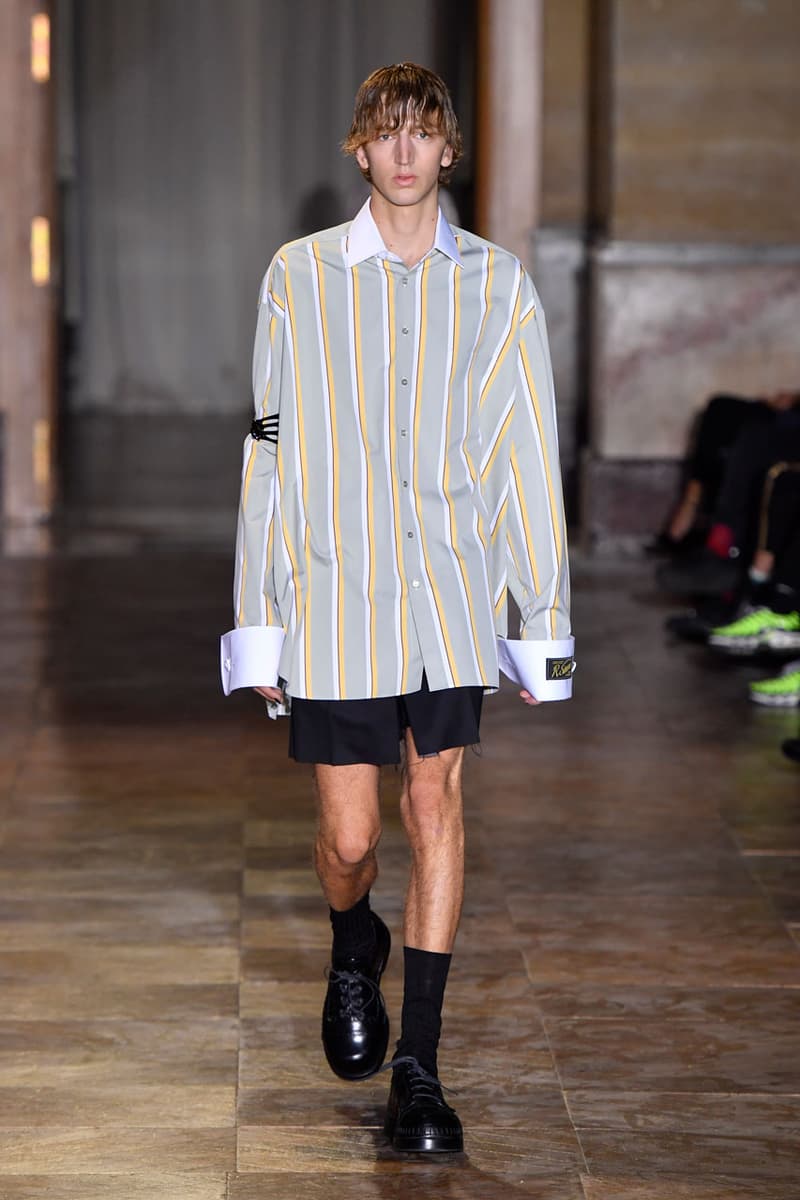 15 of 31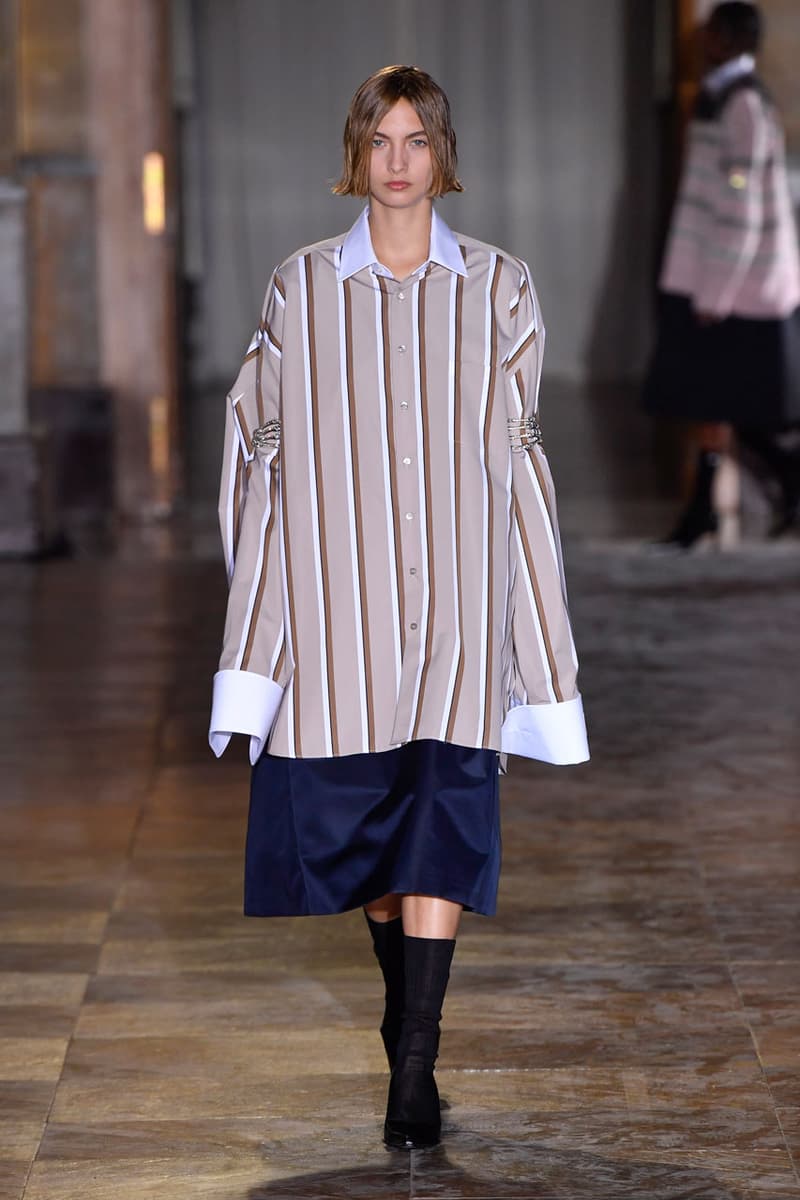 16 of 31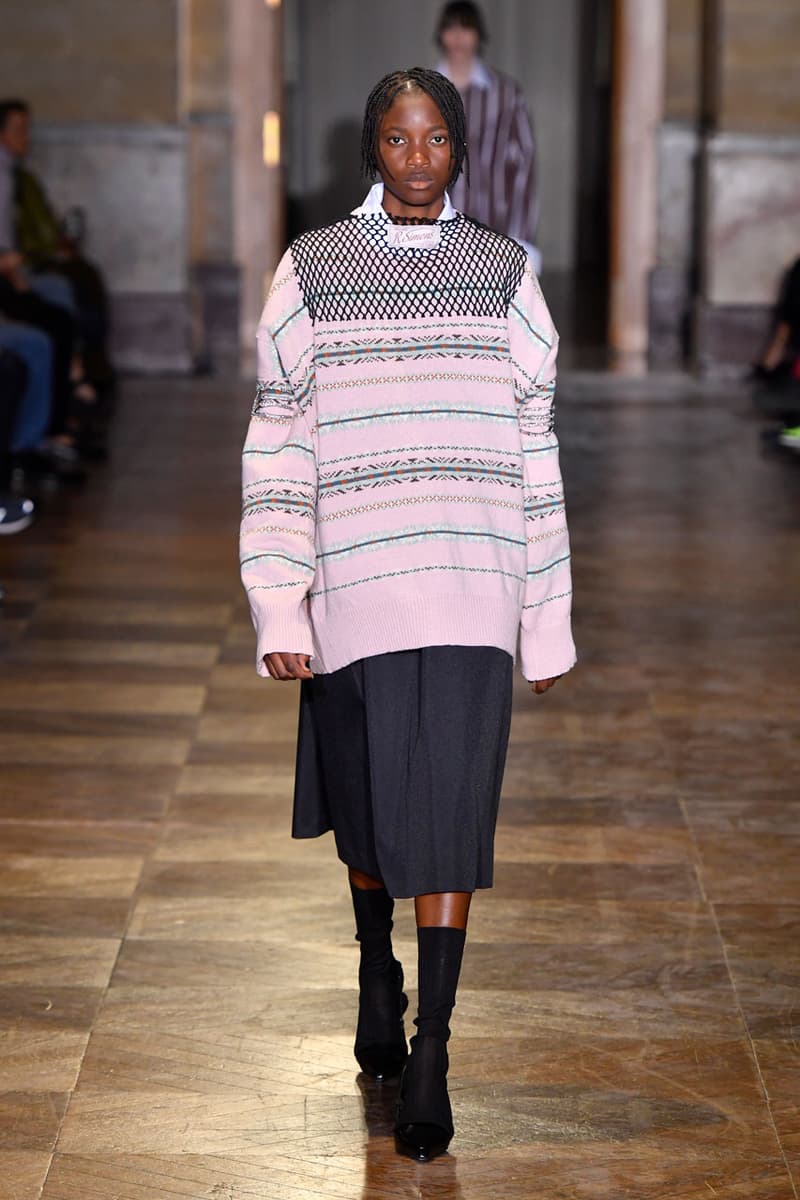 17 of 31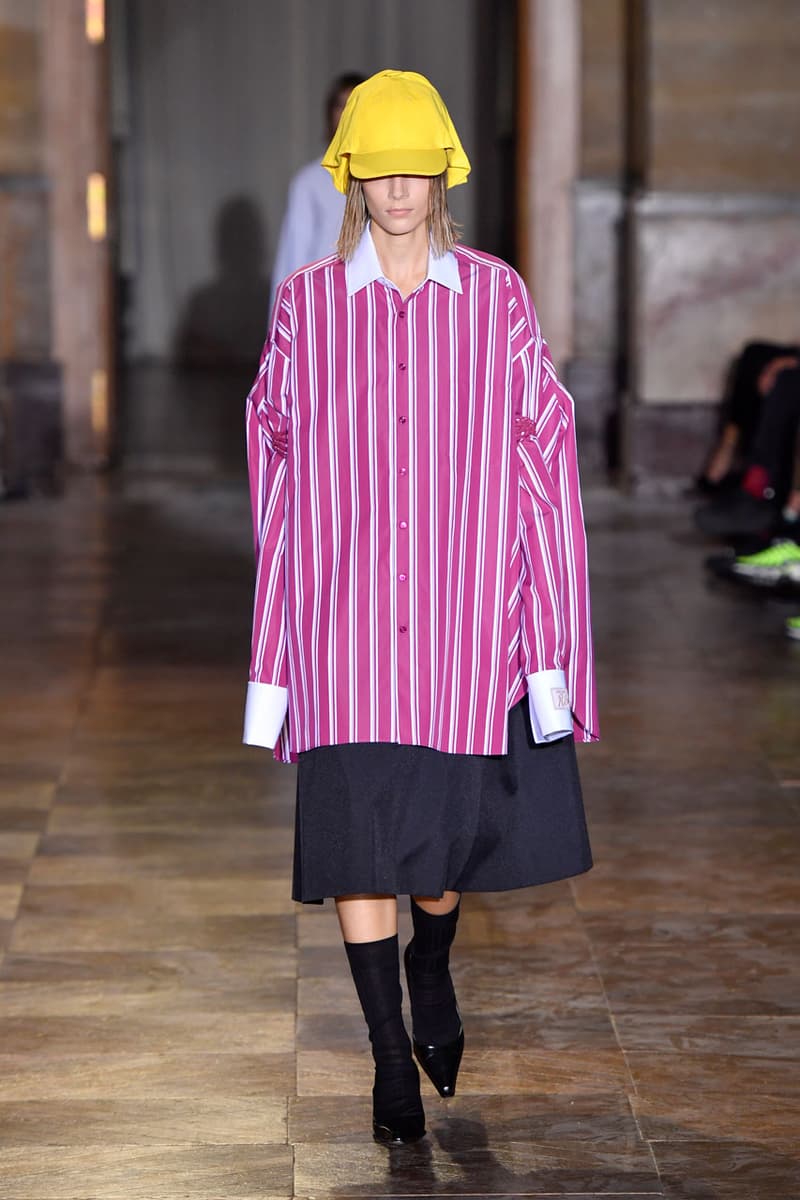 18 of 31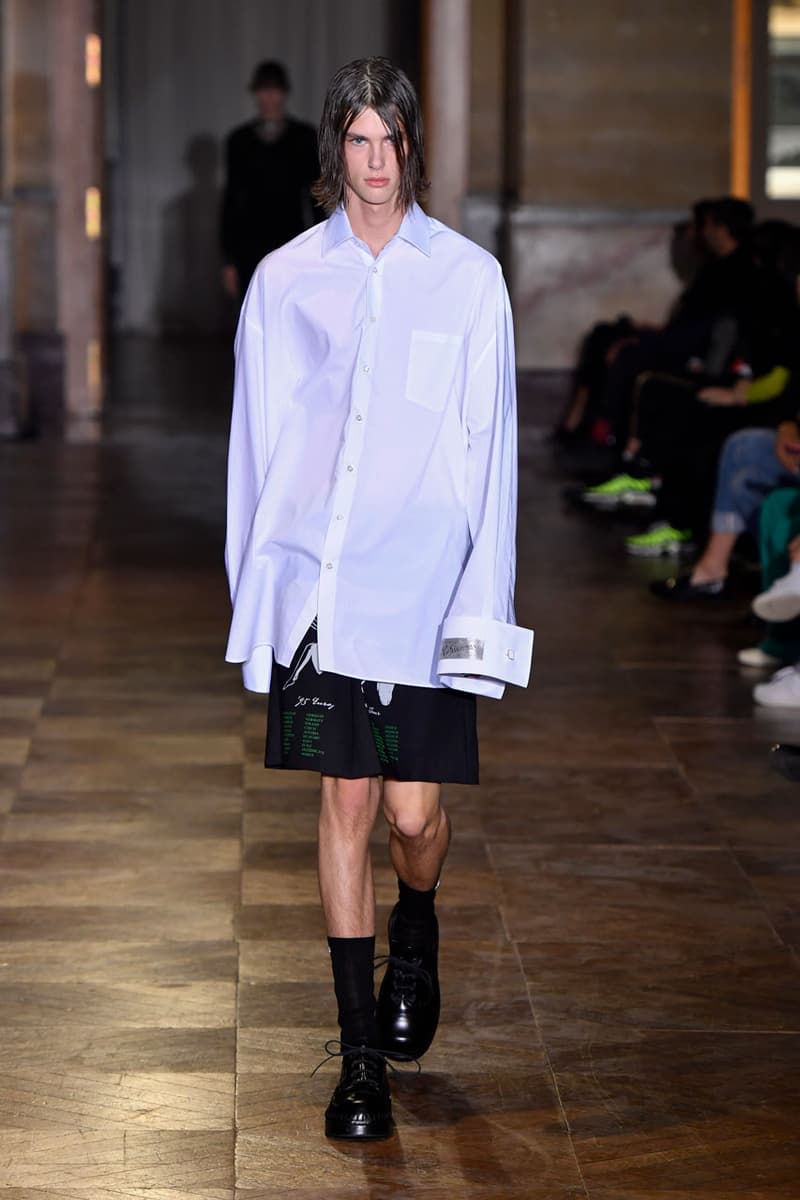 19 of 31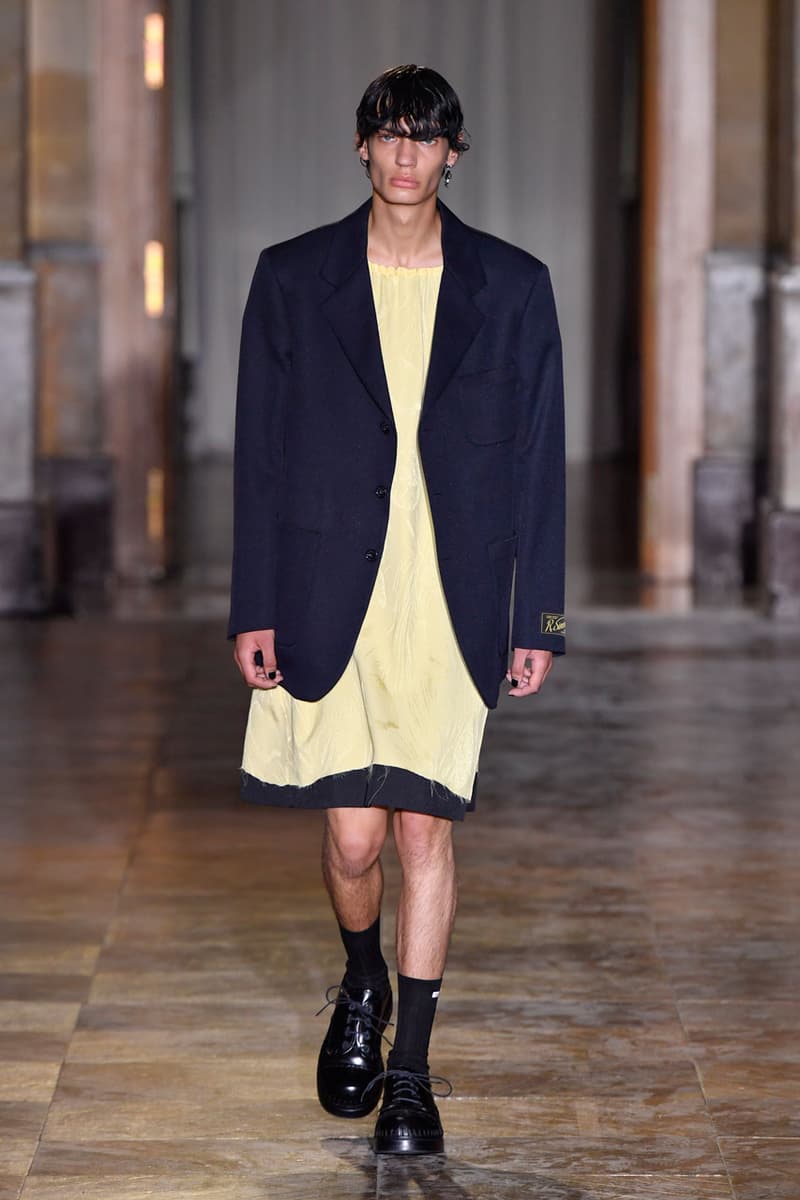 20 of 31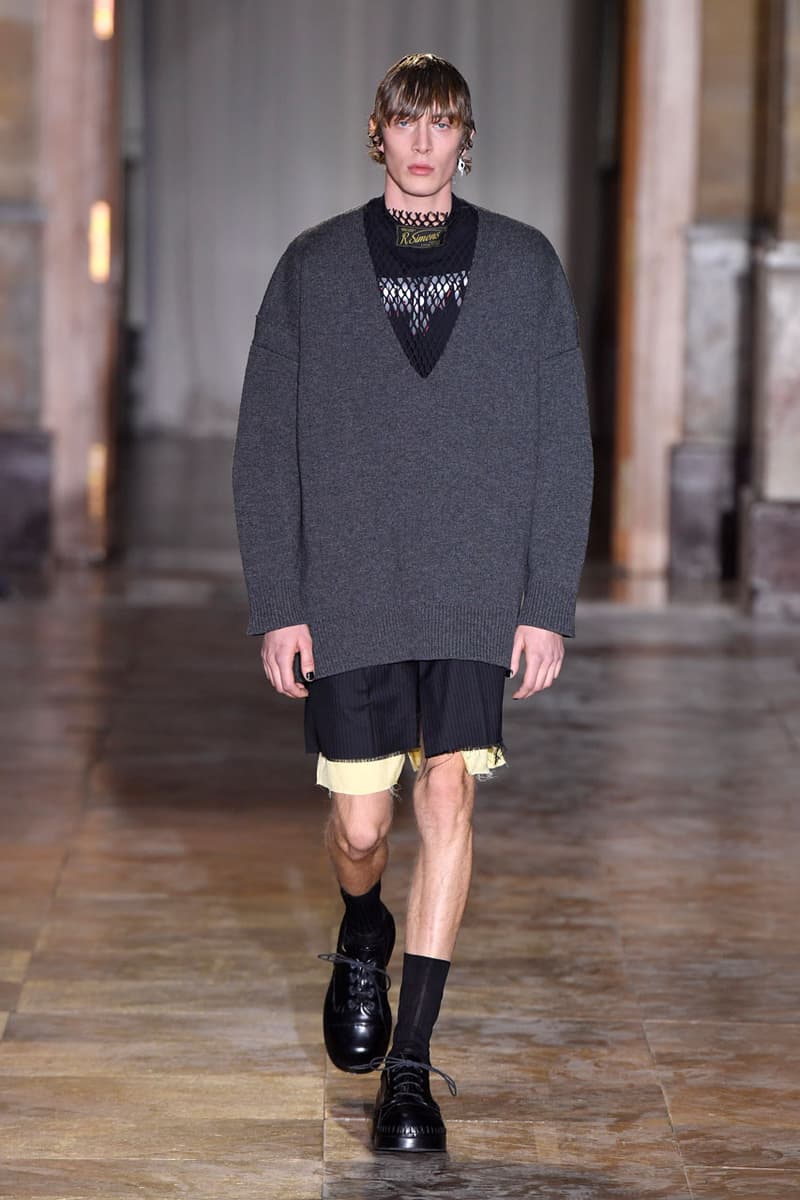 21 of 31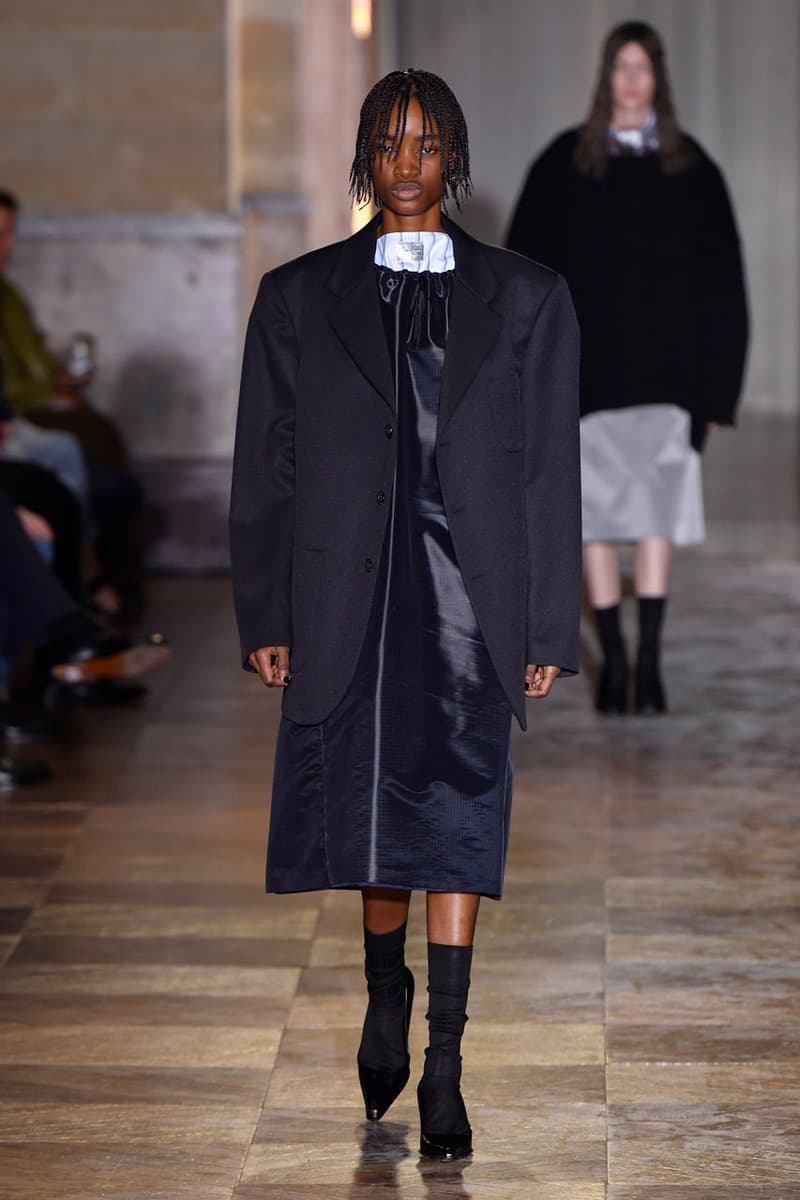 22 of 31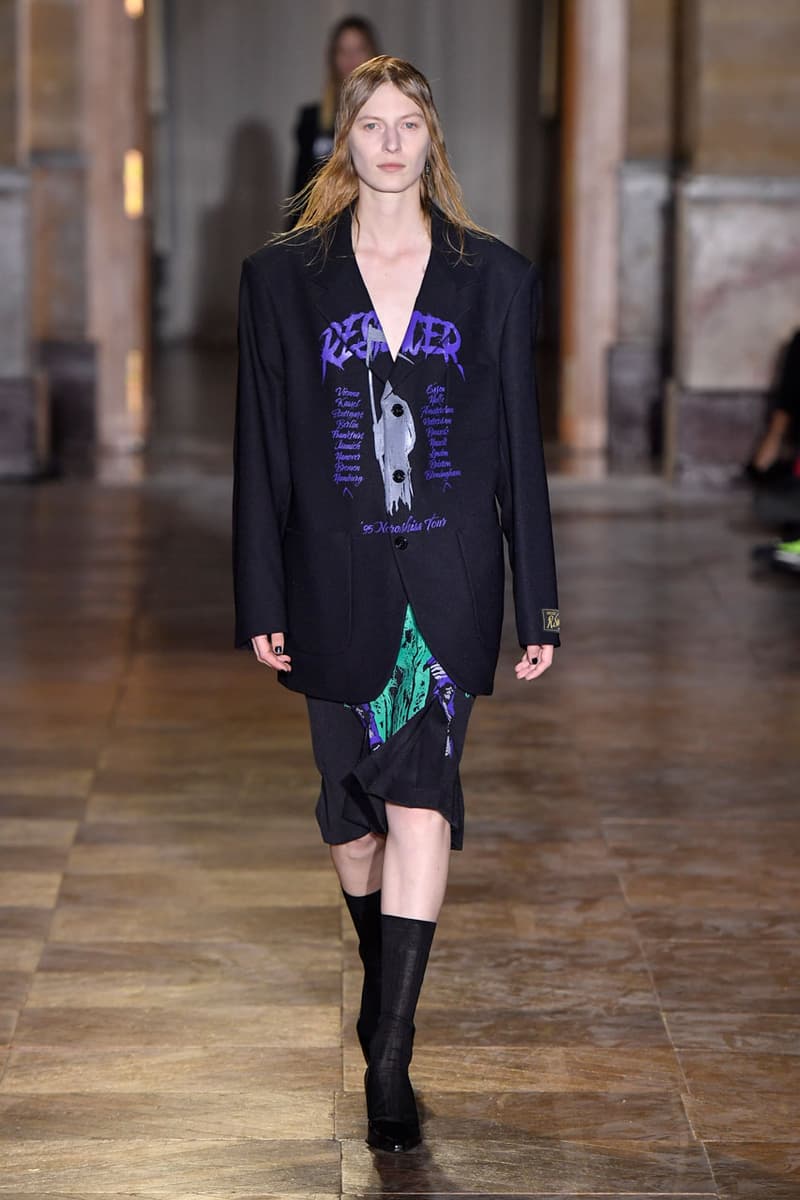 23 of 31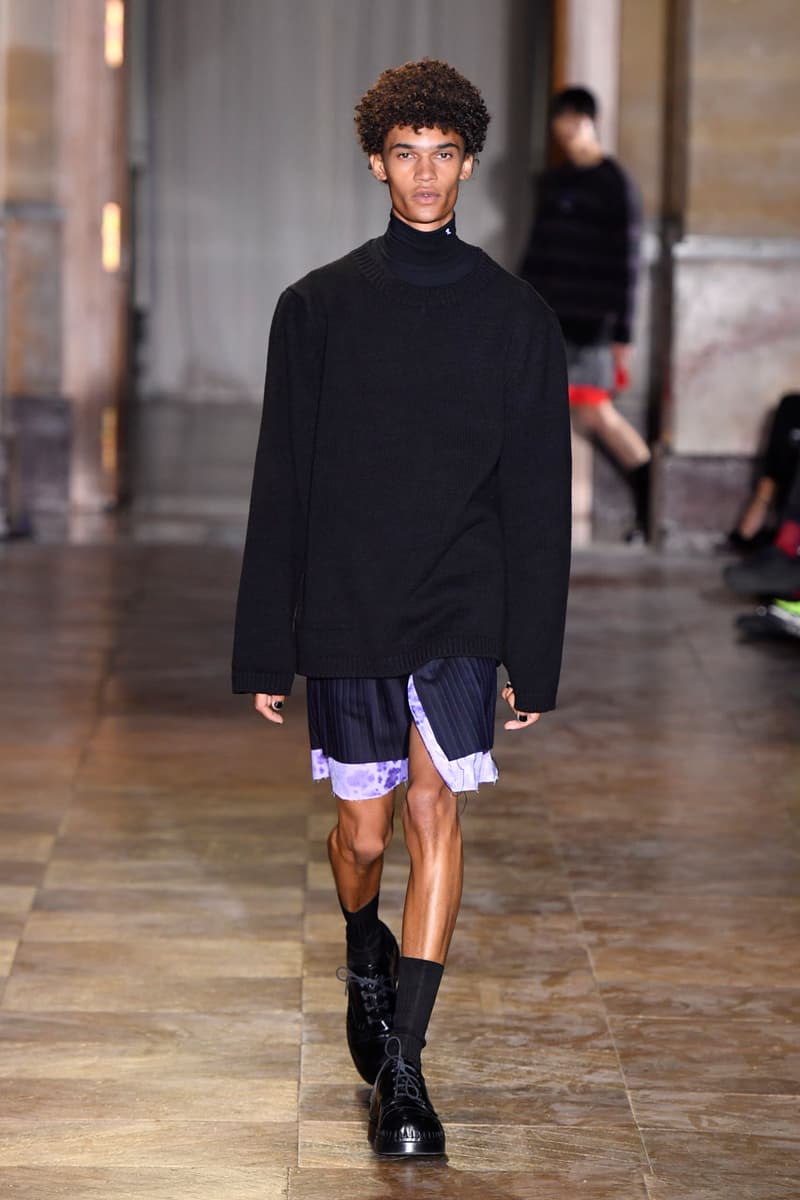 24 of 31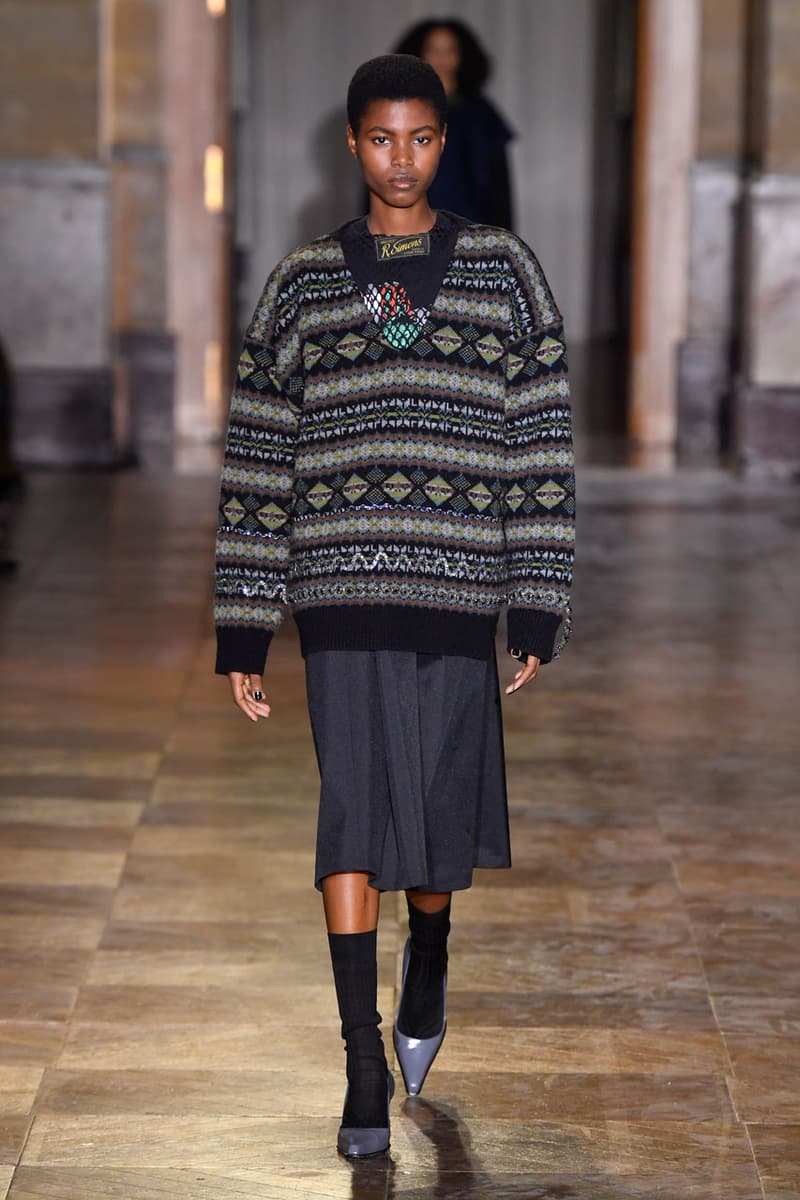 25 of 31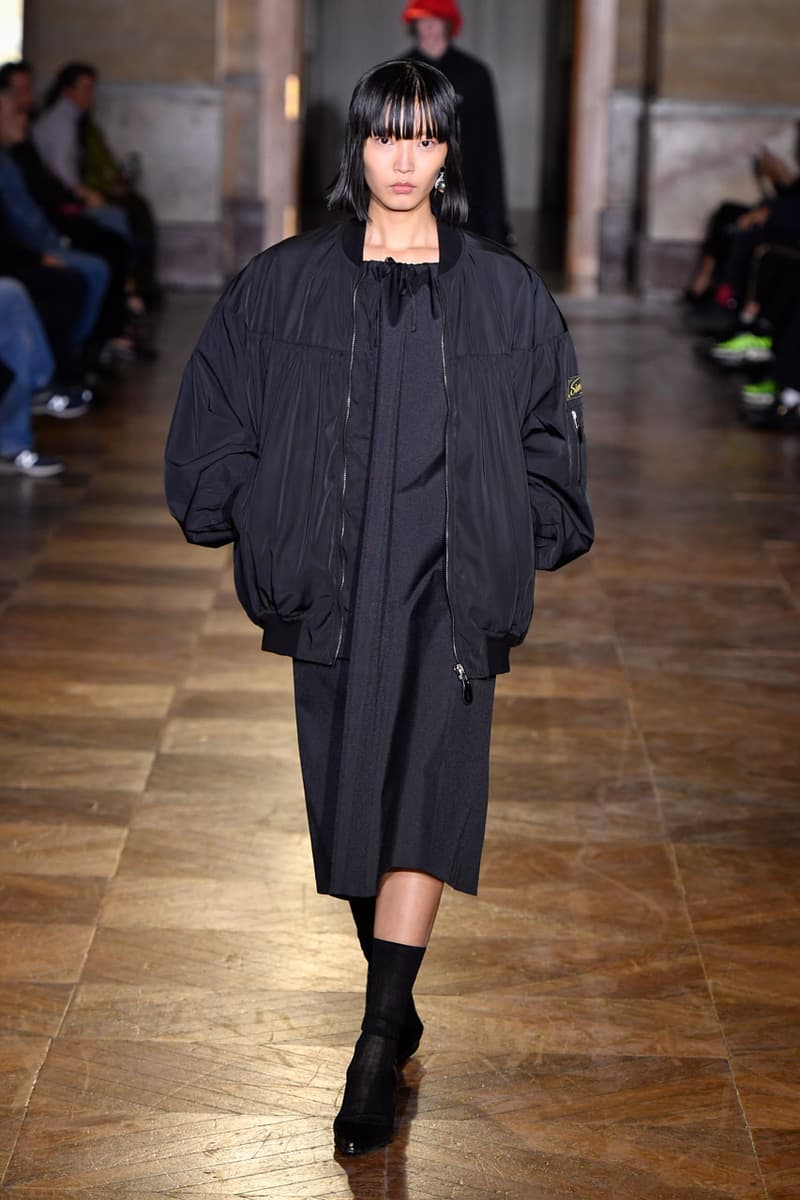 26 of 31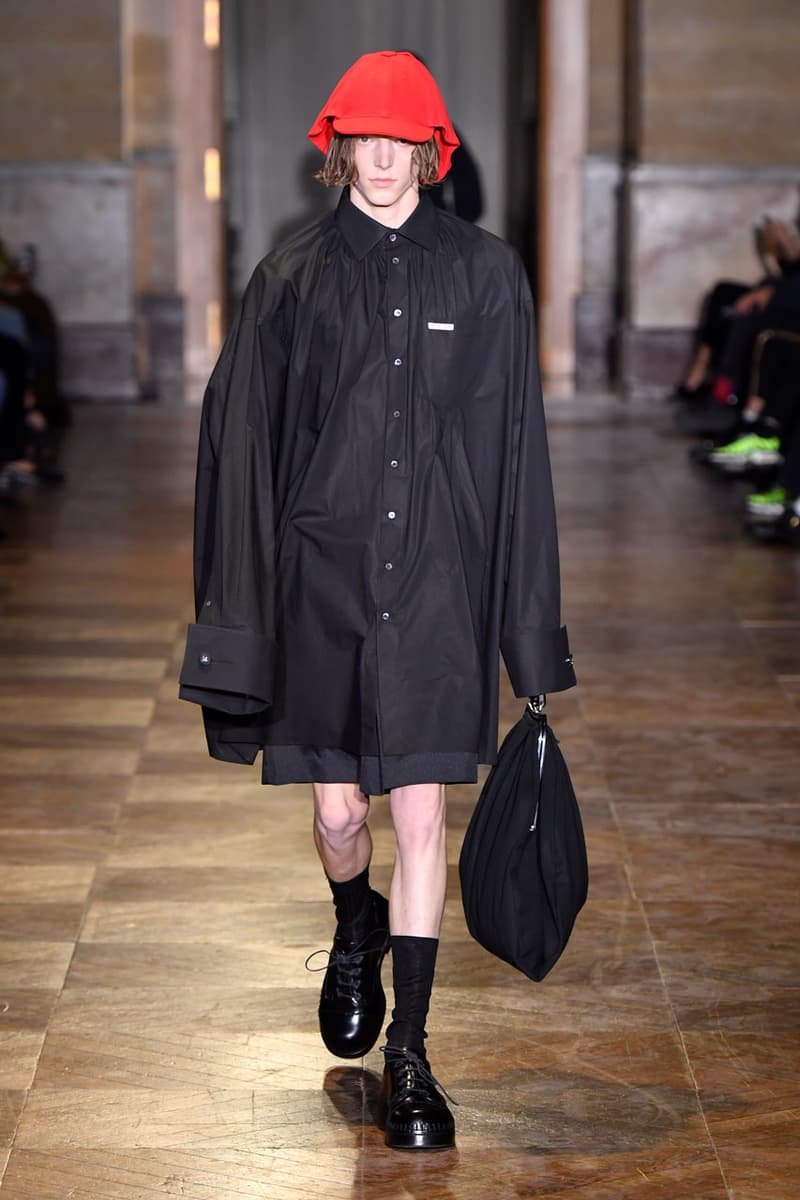 27 of 31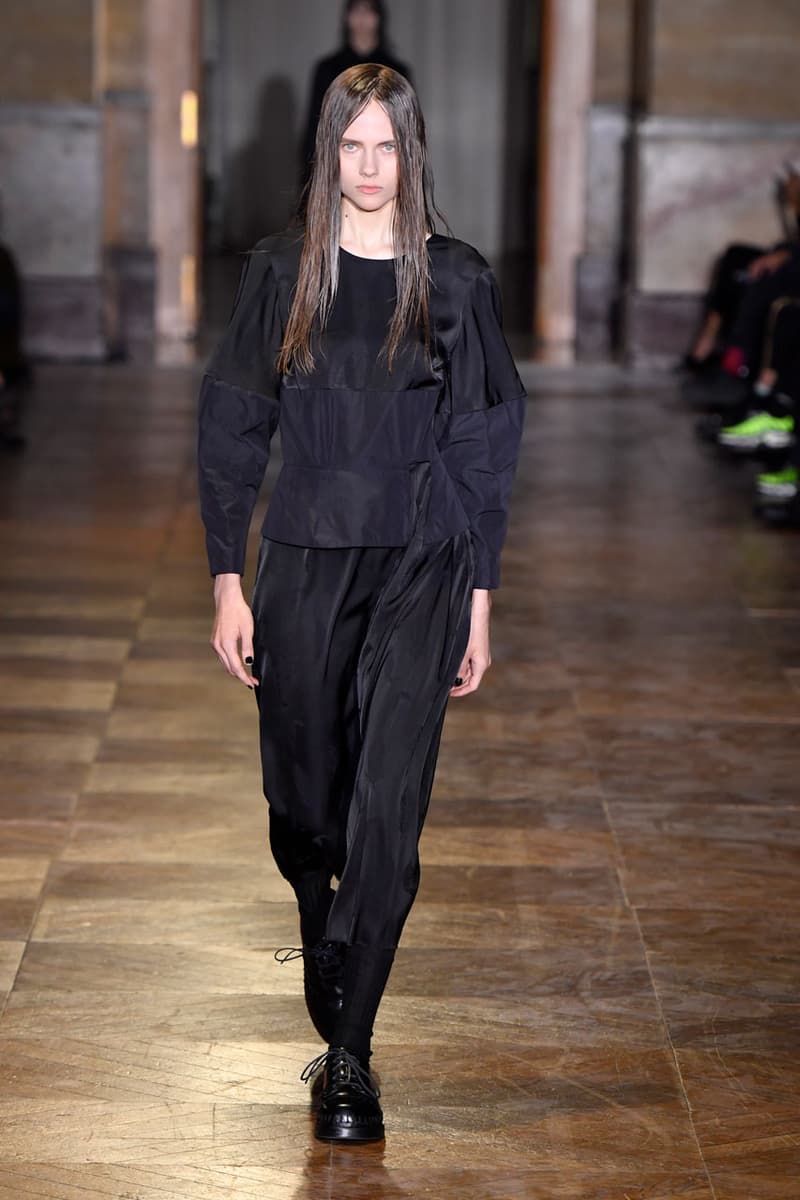 28 of 31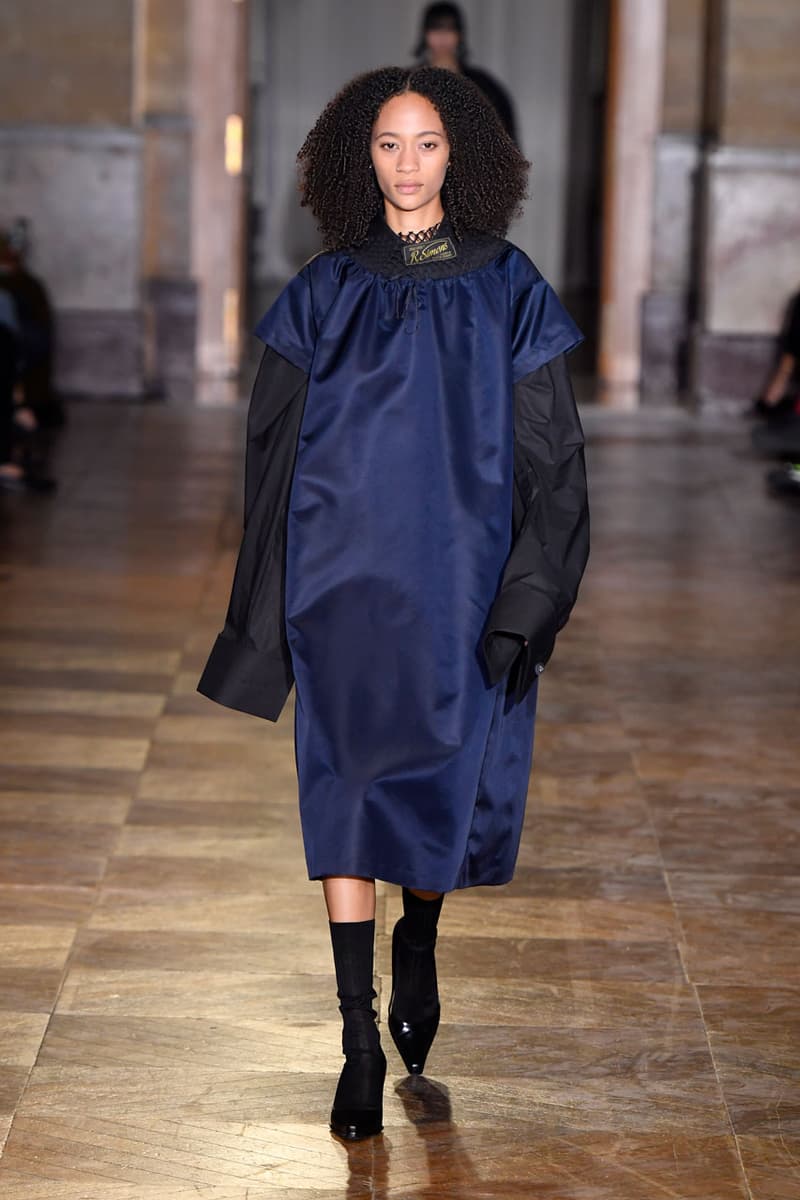 29 of 31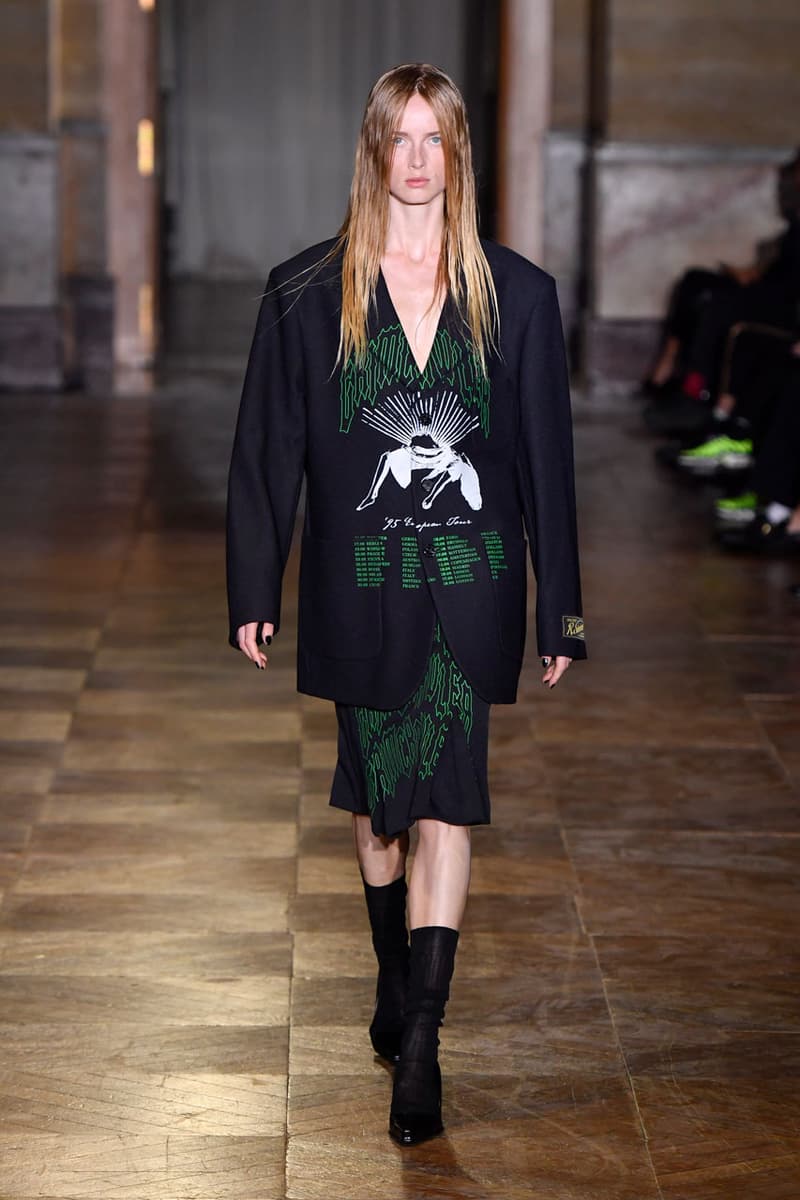 30 of 31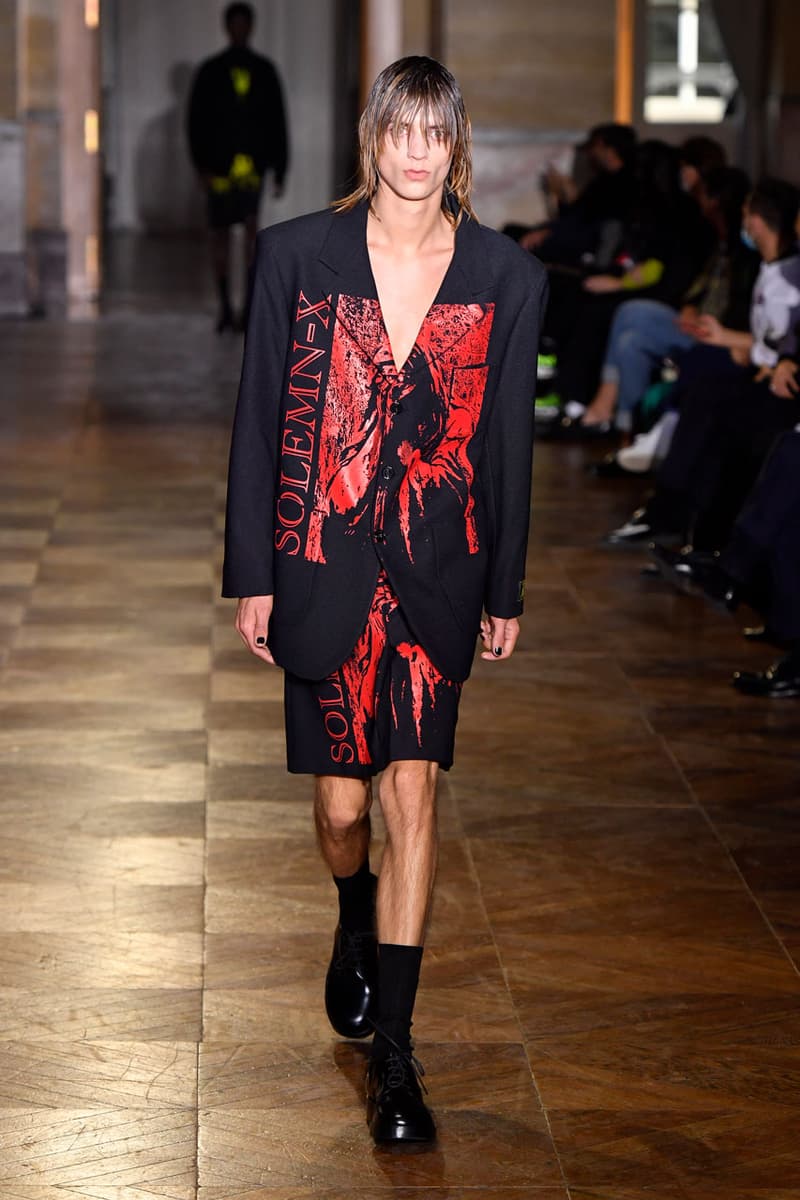 31 of 31
Raf Simons is well-versed in genderless design, continuing to evolve the interpretation of what dress codes can look like. For the Spring/Summer 2022 season, Simons furthered his unconventional approach by reimagining the classic business uniform.
At its core, the collection featured business-inspired garments like striped button-down shirts, blazers, neutral-colored A-line dresses, semi-pleated skirts, overcoats, knitwear and more. But the Belgium-born designer altered these conventional pieces by fusing them with street-oriented construction, graphic detailing and his signature oversized silhouettes.
"At the birth of a baby, nobody is approaching it like male or female. It's just a baby," said Simons to Vogue Runway. "I wanted to work out a shape that works for both in the same way, even if your perception of the girl or the boy dressed in it is different."
Overall, the collection featured a relatively dark color palette of black, gray and navy blue, cut with striped patterns and graphic prints that featured light blue, soft yellow, maroon, fuchsia and more. For an updated approach, some collection blazers included graphic tour list-inspired designs, which were paired with bottoms displaying complementary graphics. Collection button-down shirts emerged in both solid colors and striped patterns, featuring Simons' signature elongated torso with long arms and oversized cuffs. Beyond the slightly amorphous silhouette, the balance of color was a notable stylistic decision, as lively tops were paired with neutral-colored bottoms.
Check out some of the collection in the gallery above and the full fashion show on Raf Simons' website. Expect to see the collection online and in-store at the beginning of next year.
In related news, Balmain's celebratory spring 2022 show is Olivier Rousteing at his best.