A Café in Singapore Is Inviting Visitors To Try 'Squid Game's' Honeycomb Challenge
It cryptically warns that those who cannot complete the task 'will be punished.'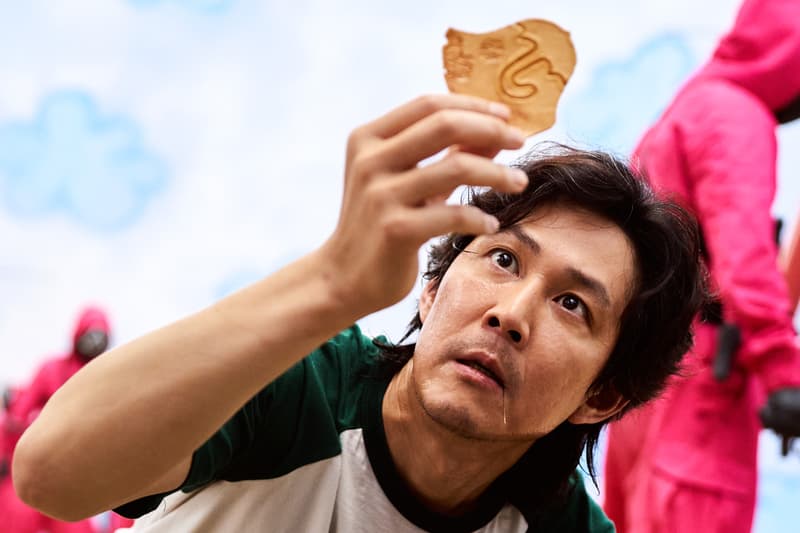 A café in Singapore is handing out free lattes to individuals who successfully complete the honeycomb challenge featured in Netflix's incredibly popular Korean series Squid Game.
The dystopian show follows 456 individuals deeply in financial debt who play in a mysterious series of life-or-death games for the promise of a lofty cash prize.
The honeycomb challenge shown in the show presents four shapes that are carved into a piece of delicate honeycomb candy — a circle, triangle, star or umbrella. Participants choose a shape and then must carve it out of the honeycomb without breaking its shape within a certain amount of time.
At Brown Butter Café in Singapore, visitors can try their hand at the honeycomb challenge for real, with the choice of a circle, star or heart cut-out and two minutes on the clock to complete it.
View this post on Instagram
Winners of the challenge get to draw a prize card, ranging from Ali's pebbles to a free latte and more. Meanwhile, those who fail, the café cryptically warns, "will be punished."
View this post on Instagram
Brown Butter Café is located in the Forum The Shopping Mall at 583 Orchard Road in Singapore. The honeycomb challenge will be offered at the café over the next month, from September 29 to October 24, between the business hours of 12 p.m. to 6 p.m.
In other food and beverage news, Yuengling has introduced a Hershey's chocolate porter.