Gucci Was the Most Bought and Resold Luxury Brand of 2021, According to The RealReal
With Louis Vuitton, Chanel, Prada and Dior in the top five.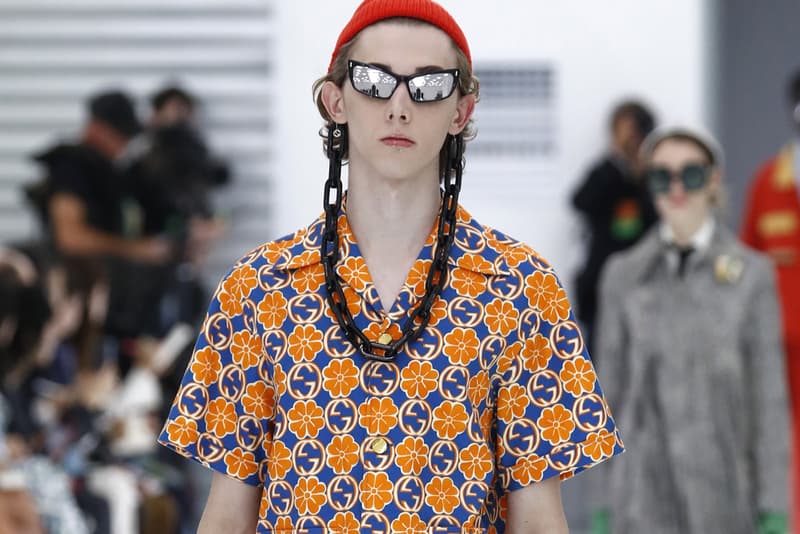 The RealReal released its 2021 Luxury Resale Report on Thursday, highlighting the current state of the resale market. Compared to previous years, this edition sheds light on how the COVID-19 pandemic has affected what people are buying and selling.
Overall, the report notes that more people bought and sold in the luxury resale market in 2021, citing conscious consumption and sustainability as the main drivers. During the first quarter, 45 percent of new consignors on The RealReal were first-time users. In addition, 43 percent of buyers shared that a deciding factor when shopping with The RealReal was sustainability, and about 40 percent of shoppers stated that the site served as a replacement for fast fashion.
Gucci and Louis Vuitton held steady as the top luxury brands on the site for another year. Demand for Gucci products grew substantially over the last year, with the brand crowned the most bought and sold over the last 12 months.
Year over year, Gucci purchases were up 62 percent and consignments grew by 61 percent. Trailing Gucci and Louis Vuitton were Chanel, Prada and Dior in the third, fourth, and fifth spots. This is Dior's first year in the report's top five brands, replacing Hermès for the fifth spot.
The report also names Telfar as the emerging brand of the year, noting a 590 percent increase in demand for the brand among shoppers year over year. The brand's resale rank in the handbag sector rose from the number 222nd spot to the 54th spot.
The report also reflects a growing shift in tastes and style preferences among different generations. Gen Z's presence in the luxury resale market has grown substantially, with an 86 percent increase in consignors and a 33 percent increase in buyers. Gucci ranks as the number one most popular brand for Gen Z, while sneakers were among the most in-demand items.
On a streetwear front, the report showcases a decrease in hyped collabs with consumers focusing their gaze on preppy and outdoor-inspired aesthetics. Brands like Casablanca saw a major increase in popularity with Polo Ralph Lauren following behind and Salomon in third. Brands like Yeezy, Off-White™ x Nike and Vetements saw decreases in resale activity.
For more information about this year's stats, check out the full report here.
In related news, with a new Mercedes-Benz collab, Heron Preston wants to make sustainability "sexy."