Olympic Skateboarder Cory Juneau on Designing the Sneakers He Won Bronze In
The medalist spoke to HYPEBEAST about his collaboration with Golden Goose.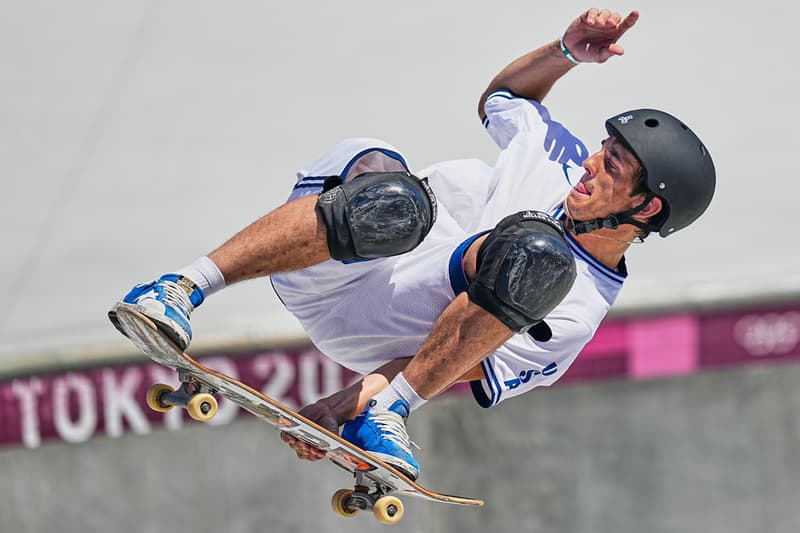 When Cory Juneau cinched bronze in men's park at the 2020 Tokyo Olympics, the 22-year-old skateboarder was wearing sneakers of his own design. He had been immersed in sneaker culture for years by virtue of his sport and beyond mere functionality, formed an appreciation for shoe design.
Juneau was such a fan of the Italian brand Golden Goose, in particular, that he reached out to the company himself to gauge if it would be interested in working with him. Less than a year later, their collaboration made its debut in the international arena as Juneau repped the United States in the first-ever Olympic park skateboarding competition.
Coming off of his history-making win, Juneau talked to HYPEBEAST from his home in San Diego in an exclusive interview, delving into shifting perceptions of skateboarders, the inaugural Olympic event and what he looks for in a sneaker. His collaboration with Golden Goose was particularly noteworthy, as it marked the first time Golden Goose has teamed up with an athlete
"My first pair of Golden Gooses I just bought because I liked the aesthetic look of the sneaker itself," he said of his affinity for the brand.
The sneaker brand is known for its distinct distressed look, arriving fresh-in-box but appearing like they've endured years of wear and tear, which the skater describes as capturing his personal style. "I'm super into a baggy, worn-out look. Something that's not too flashy, but has subtle things that stand out about it."
But the sneaker simply wasn't designed with the sport in mind: "I was always like, these would be sick to skate in like, but they just weren't made for skateboarding." He worked closely with the brand to create a shoe that was attractive but would also enhance his Olympic performance, resulting in a partnership.
"We went through a few different shoes, just trying different materials for the rubber and the leather," Juneau said about the collaboration. He was drawn to Golden Goose's classic Ball Star and together, they essentially "recreated it so it was better for skateboarding," adapting the shoe to make it "more flexible, more durable, more lasting."
Juneau also noted a larger trend of skateboard culture converging with fashion and footwear styles, saying that in his home base of Southern California, "everybody pretty much dresses like a skateboarder" and that "you really wouldn't be able to tell the difference unless they're in a suit and tie."
In the aftermath of skateboarding's Olympic debut, Juneau says he's optimistic about the public's outlook on skateboarding and the athletes that represent it. "I've done tons of DMS and messages about how surprised they were about the camaraderie between all of us and how they had thought that we were a bunch of brats or hoodlums destroying public property, but now they could see how it's so much more than that."
"It's us putting our bodies and our lives on the line to reap the reward of us landing that trick or that feeling you get when you're struggling with something and finally get it."
In other footwear news, Dwayne Wade and Li-Ning released five new Way of Wade colorways.