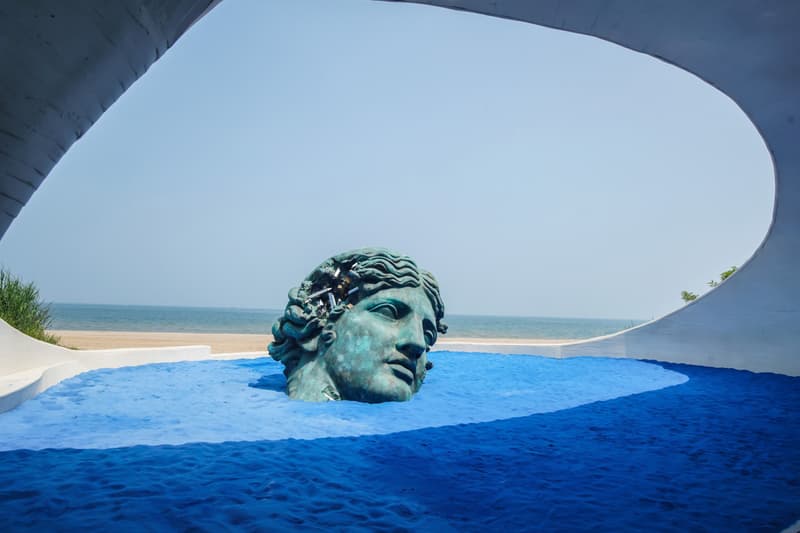 1 of 10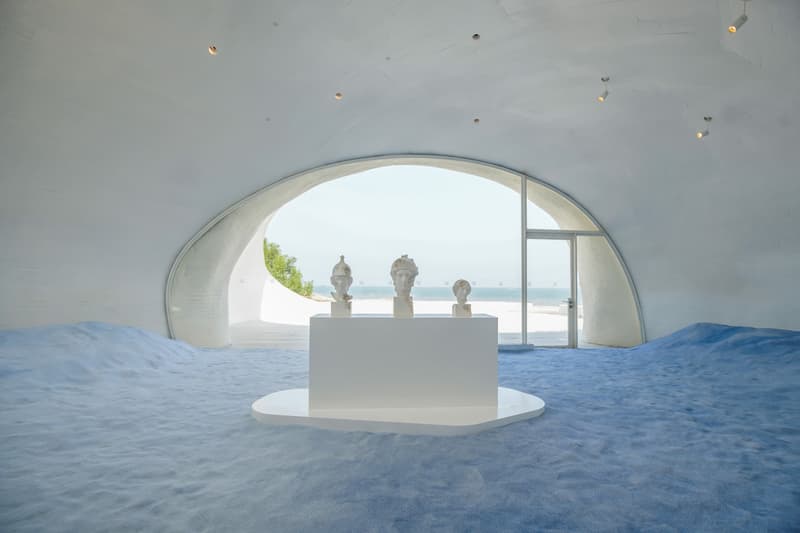 2 of 10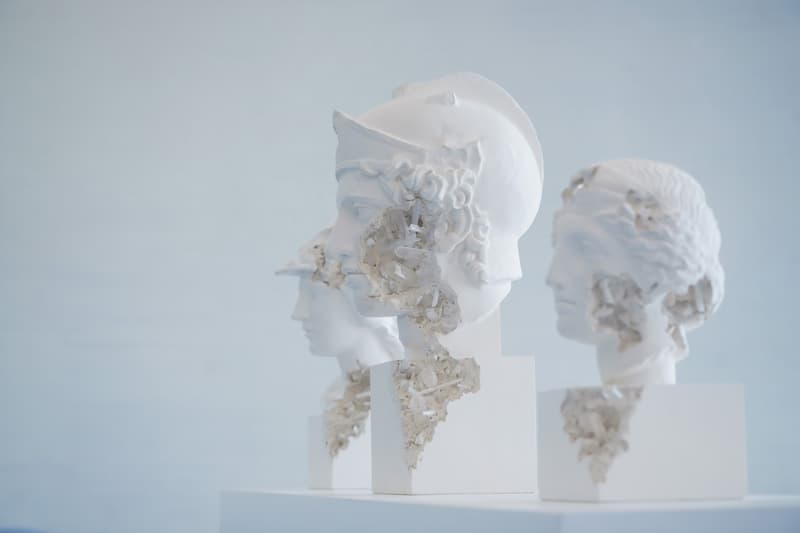 3 of 10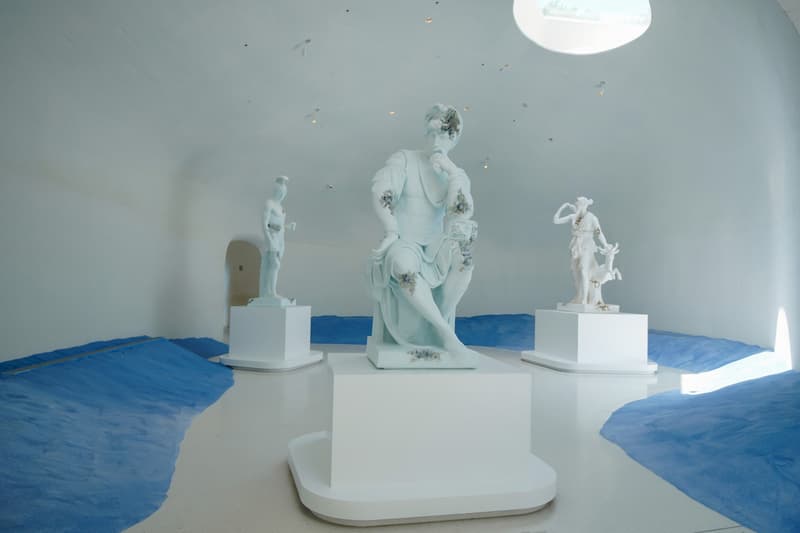 4 of 10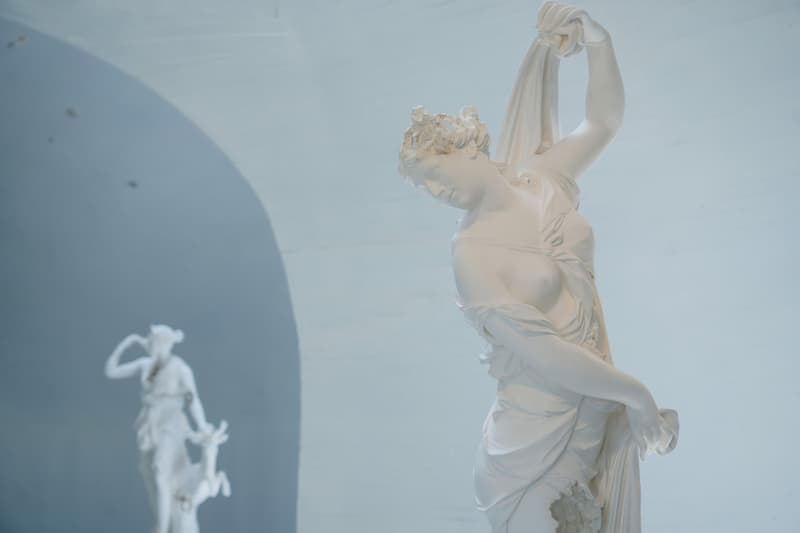 5 of 10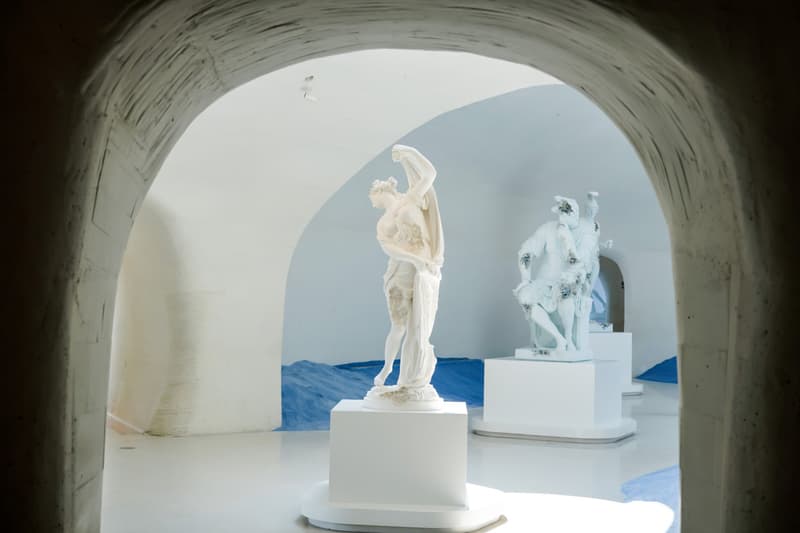 6 of 10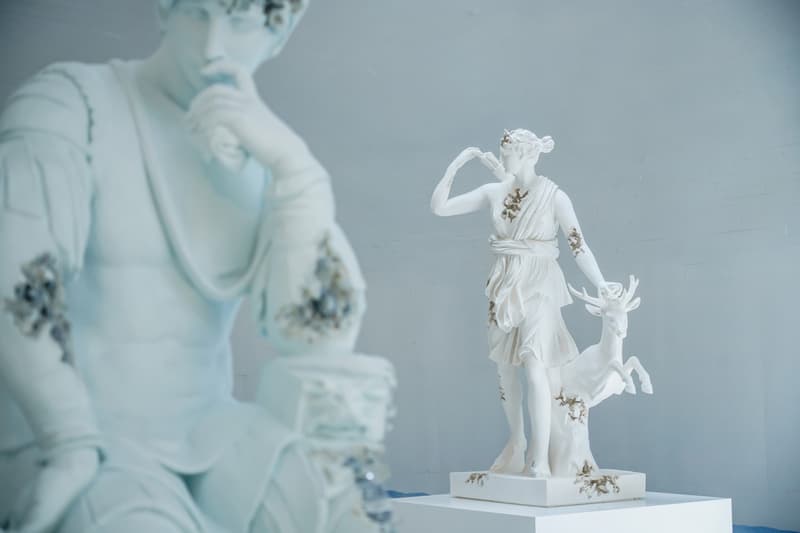 7 of 10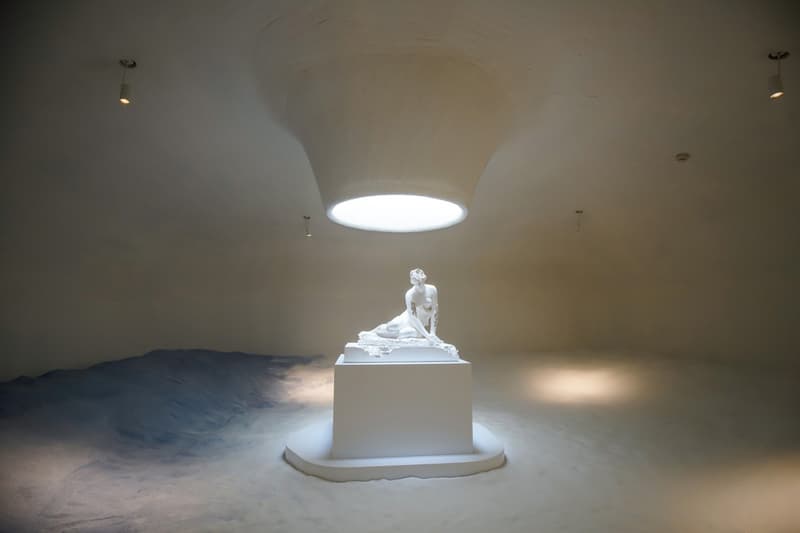 8 of 10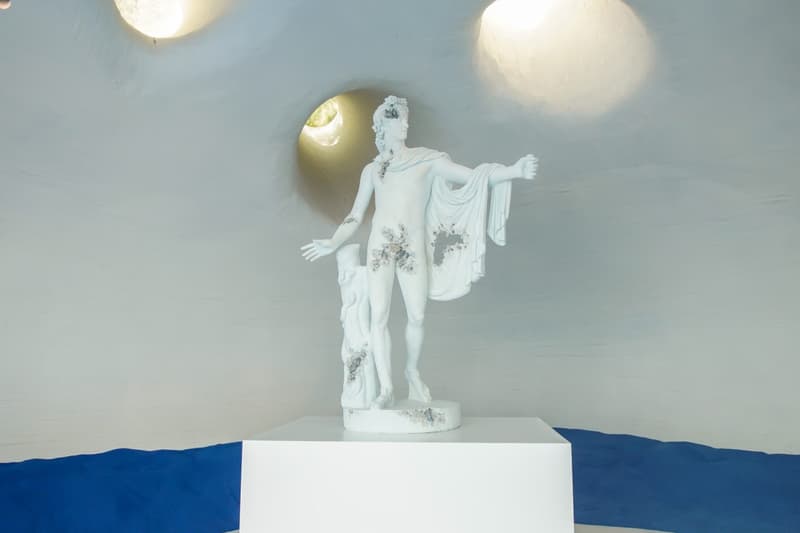 9 of 10
10 of 10
Daniel Arsham Brings His Sculptural Artworks to the Stunning UCCA Dune Museum
On view until October 10 along the coast of China's Bohai Bay.
---
Daniel Arsham's fictional archaeological sculptures take the center stage in a new exhibition called "Sands of Time" at UCCA Dune in Qinhuangdao, China. The title of the show alludes to the popular visual that many of us have with the passing of time as sand falling in an hourglass. The stunning seaside location of the museum is thus a fitting complement, where his sculptures are seen surrounded by both real and fabricated sand.
The New York-based artist has created a series of impressive sculptural objects, along with works on paper that live throughout this breathtaking space that looks like a gallery met a futuristic sea cave. Completed in 2018 by architectural firm OPEN, the museum was inspired by children digging in the sand and covers 930 square meters that is carved in-and-out of a hillside along the coast of Bohai Bay.
Amongst the works on display, the highlight of the show is perhaps Arsham's largest sculpture to date, Unearthed Bronze Eroded Melpomene (2021), an impressive bust that is surrounded by vibrant blue sand and the backdrop of the ocean. "The artist wishes to bring to the audience a sense of surrealism. You can imagine that the body of the goddess is gradually sinking with the passage of time [and] finally collapses into the outdoor gallery," said Duffy Du, UCCA Senior Exhibition Coordinator.
The exhibition is arguably Arsham's most impressive sculptural display yet and certainly one that works harmoniously with the setting it is placed in. "Sands of Time" is on view at UCCA Dune until October 10.
Elsewhere in art, Marco Tirelli has an introspective display of artwork on view at London's Cardi Gallery.
UCCA Dune
Aranya Gold Coast Community,
Beidaihe, Hebei