LeBron James Wants To Retire With the Los Angeles Lakers
Confirming in a recent podcast, while also discussing his future with the franchise.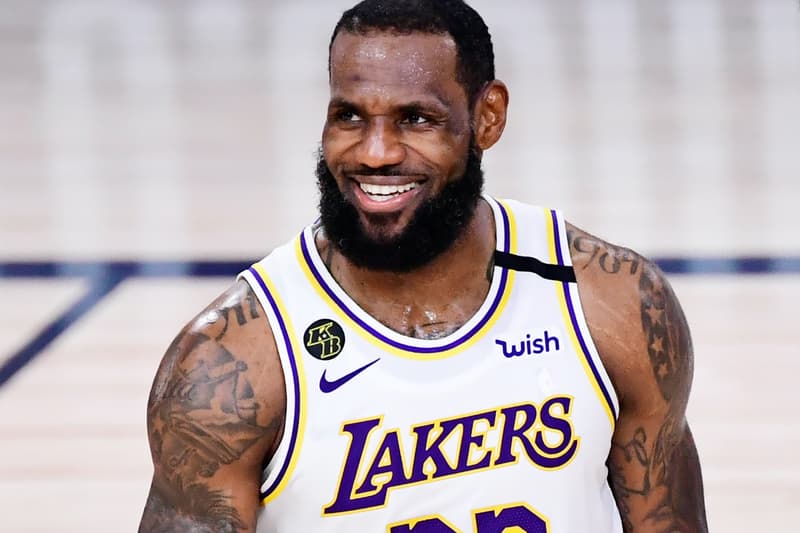 LeBron James is back in the headlines, this time confirming that he plans on retiring in the purple and gold. James joined the Los Angeles Lakers in 2018 and was brought on to restore the NBA franchise to its former glory. In 2020, the LeBron-led Lakers won the championships, giving the team its first title since 2010.
In a recent podcast titled Smartless, hosted by Will Arnett, Jason Bateman and Sean Hayes, the King spoke about a bevy of topics including his Lakers career and what his future in the league may look like. The four-time champion revealed that he is currently under contract with the Lakers until 2023 and that he has full intentions of retiring with the Los Angeles franchise.
LeBron shared, "I truly hope that I can finish my career with the Lakers. However many years that is, if it's four, five, six, whatever, seven, I hope I can continue to play the game. I love being in L.A., my family loves being in L.A. Being with a historical franchise like the Lakers is something… It's like me being in Space Jam — I never thought it would be possible. You think about Kareem, and Magic, and Wilt and Jerry West and Elgin Baylor, Kobe, Shaq and all of them, the whole list goes on."
Lakers fans can now rejoice as it seems that James will not be going anwyhere soon. The athlete, now also actor also alluded that he plans on diving into acting post-basketball. The King shows no signs of stopping as his longevity continues to be impressive. There is currently no word on if he plans on extending his contract with the Lakers.
In other LeBron news, a rare LBJ '03-'04 signature edition rookie card just auctioned for over $185,000 USD.