Snoop Dogg Joins Def Jam Recordings As Senior Strategic Advisor
The role will allow him to "strategically work across the label's executive team and artist roster."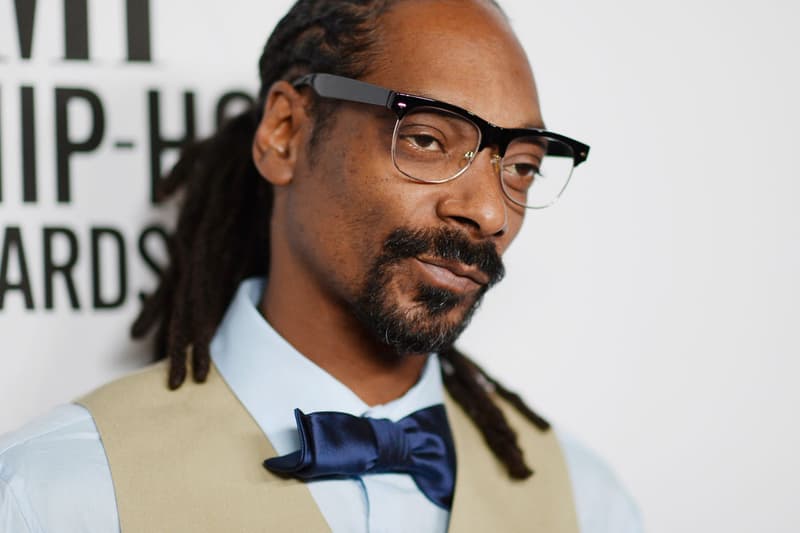 Snoop Dogg — a top-shelf hip-hop musician, movie actor, innovative entrepreneur and dedicated philanthropist — is now adding "record label advisor" to his multi-hyphenate title.
Def Jam Recordings announced Monday that Snoop would join its roster as a senior strategic advisor, claiming that the new role "will allow [Snoop] to strategically work across the label's executive team and artist roster," according to ABC News. Def Jam — a subset of Universal Music Group, which also houses Interscope Geffen A&M, Capitol Records and Republic Records — represents a multitude of chart-topping artist, including Kanye West, Nas, Justin Bieber, Big Sean, Logic, Jadakiss, 2 Chainz, Jeezy, Jhené Aiko, Bobby Sessions, and late hip-hip icon DMX.
Snoop took to Instagram TV to share the news of his executive role in an announcement video detailing his decision to join the Def Jam team.
View this post on Instagram
"Now, you may wonder why, so late in my career, would I wanna work for Def Jam Records," Snoop says in the video, while "Fight the Power" by the label's artist Public Enemy plays in the backdrop. "Well lemme tell ya, as a young rapper, Def Jam was the holy grail of hip-hop."
"So when I got the opportunity, my main focus on Def Jam was to help the artists and give them love and wisdom and guidance and understanding, teach them some tricks that I learned in the game — to diversify their portfolios to be superstars," he continues.
Snoop also shares that he plans on digging into the label's archives to chronicle the "life stories of these great artists," while also taking on emerging talent and potentially releasing a new album of his own.
Snoop, who is based in Los Angeles, will reported directly to Universal Music Group's CEO and chairman Lucian Grainge and Def Jam's interim CEO and chairman Jeffrey Harleston.
"I have had the pleasure knowing and working with Snoop Dogg for more than twenty years," Harleston said in a statement to Variety. "Not only does Snoop understand what it takes to be a successful artist, he is one of the most creative, strategic and entrepreneurial people I know. Snoop has a genuine passion for the label and the culture, and we are all excited to have Snoop join the Def Jam Family."
As Snoop dives into new work at the label, check out his latest feature on Justin Bieber's "Peaches" remix, alongside Usher and Ludacris.