Familia x First Avenue x Nike SB Dunk Low Pays Homage To Prince and the Minneapolis Music Scene
However, it may not see a retail release.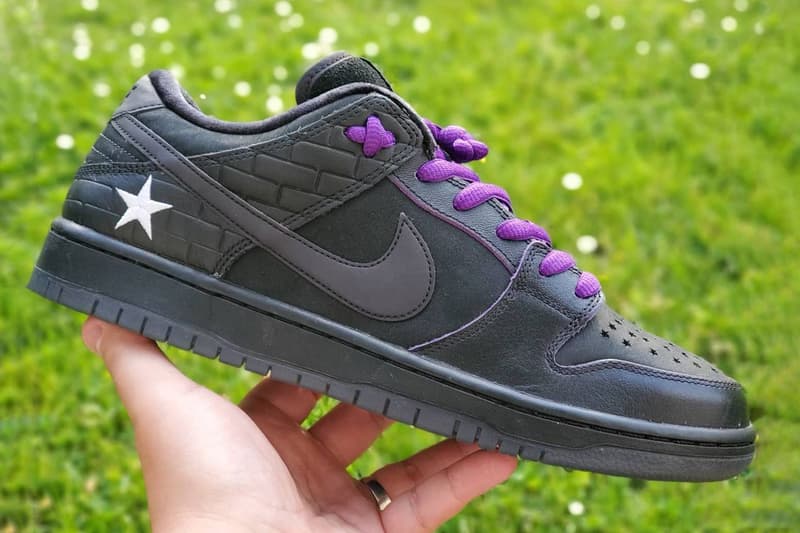 1 of 6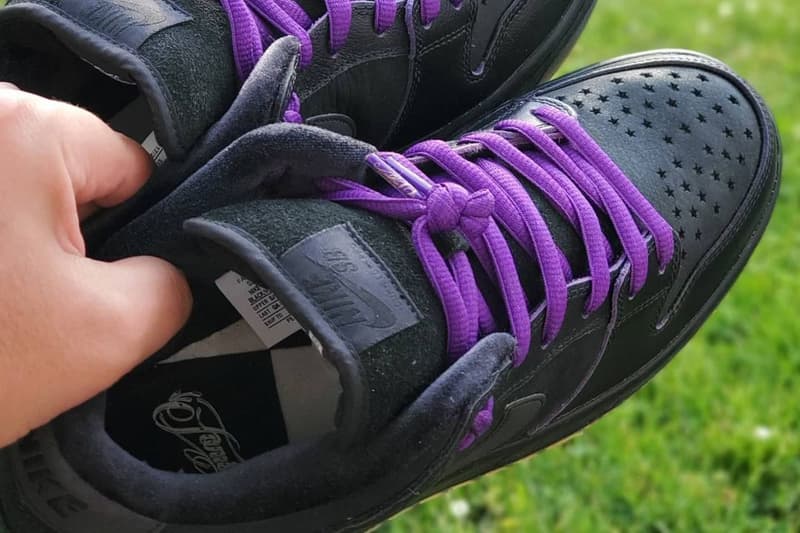 2 of 6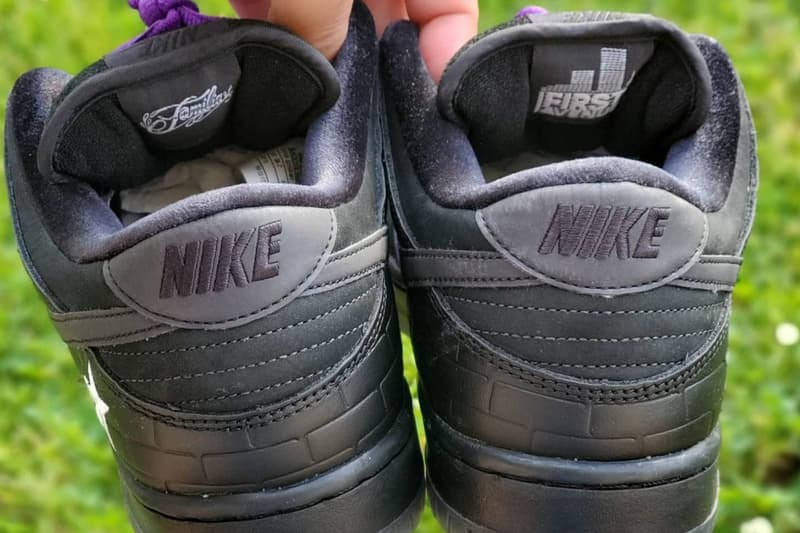 3 of 6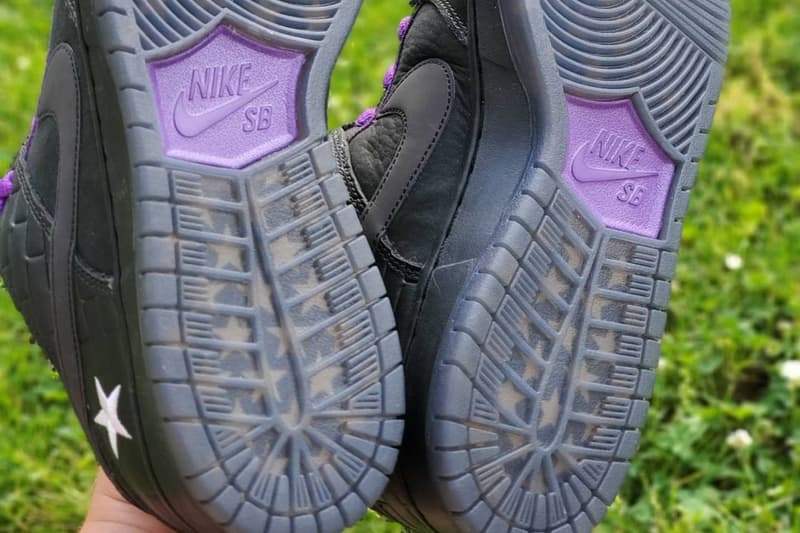 4 of 6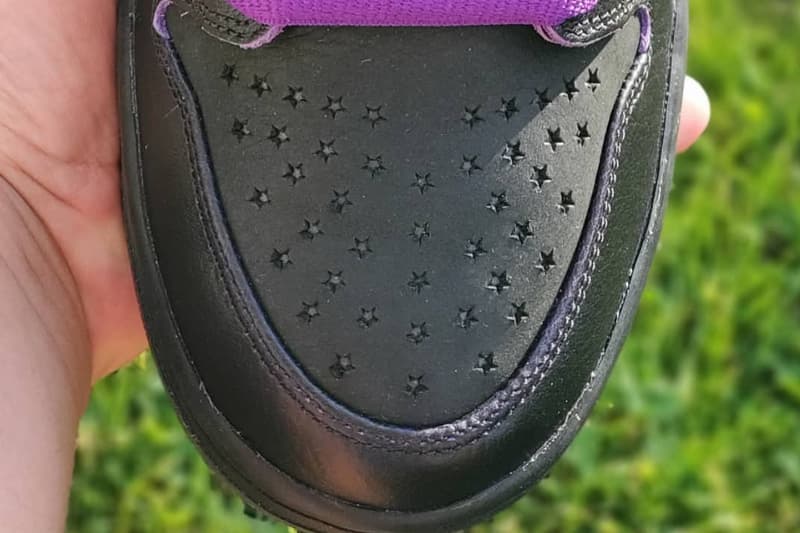 5 of 6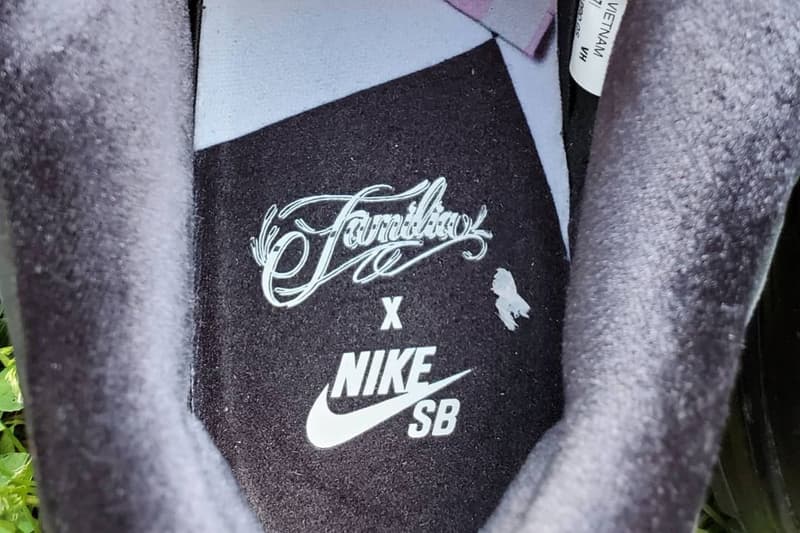 6 of 6
Located in downtown Minneapolis, legendary venue First Avenue is a cornerstone of Twin Cities music culture, and, as any Prince fan knows, the setting of Purple Rain's triumphant final scene. Now, in honor of First Avenue's 50th anniversary and Prince himself, Minneapolis skate shop Familia — an outfit that works closely with artist Todd Bratrud and is also responsible for classic SB releases like the SB Dunk High "Skunk" and SB Dunk High "Brain Wreck" — teamed up with Nike's Nike SB sub-division once again for a special SB Dunk Low.
From heel to toe, the shoe is packed with insider references to First Avenue. The black leather and suede upper features textured detailing on the heel for a direct nod to First Avenue's black brick walls, while the toebox equips star perforations and the lateral heel boasts a large embroidered silver star. All three of these details nod to the stars painted on First Avenue's exterior — after a famous musician plays a set at the club, they're immortalized on its outer walls with a hand-painted silver star that displays their name. However, it's worth mentioning that a silver star is a somewhat strange choice for this Prince-inspired shoe: among the dozens of silver stars that can be seen on the club's exterior, Prince's is the only one painted in gold.
Purple laces provide the most direct nod to Prince and Purple Rain, while rumor has it that the upper's black outer layer wears away to reveal a purple base. Familia and First Avenue logos are visible on the inner half of each tongue tag, and insoles display a printed graphic that nods to First Avenue's tickets plus another Familia hit. Lastly, translucent outsoles nod to the famous stars one more time with an all-over print graphic.
Unfortunately, there's only a slim chance that this detailed homage to a famous music venue and a late, legendary performer will see a retail release. Sources with direct knowledge of the shoe indicated to HYPEBEAST that it received a cease and desist order, though from whom was not specified.
Only time will tell if the Familia x First Avenue x Nike SB Dunk Low "Prince" will become a fabled SB sample like the SB Dunk Low "Freddy Krueger" or SB Dunk Low "Heineken," but in the meantime you can take a detailed look at the upcoming Parra x Nike SB Dunk Low.