The Louis Vuitton x Nike Air Force 1 Collaboration Is A Tacit Acknowledgement of Bootleg Culture
All but obliterating the already faint lines between the streets and the runways.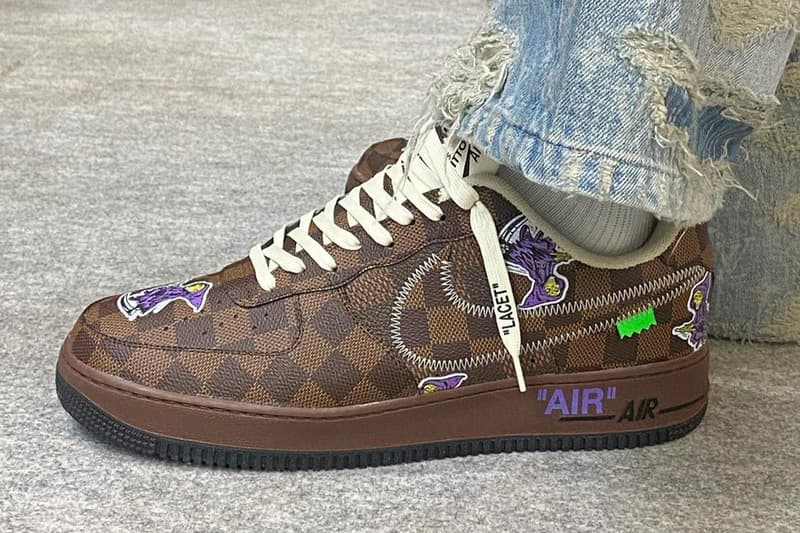 1 of 10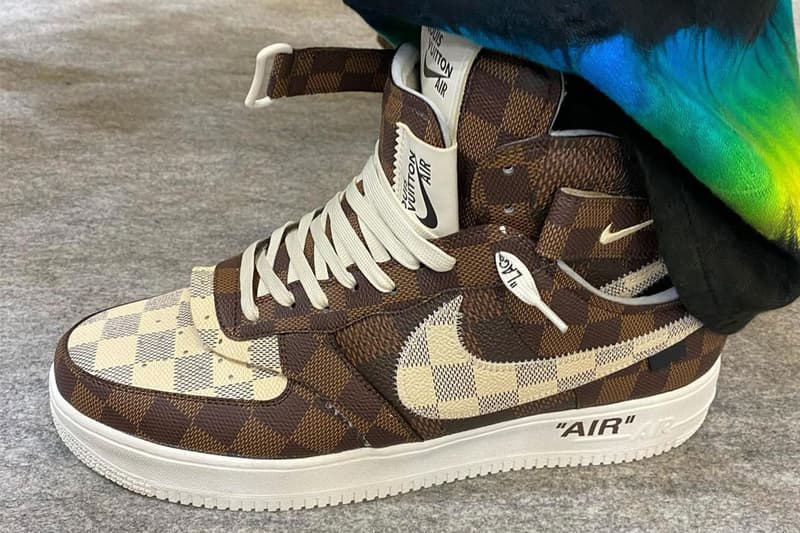 2 of 10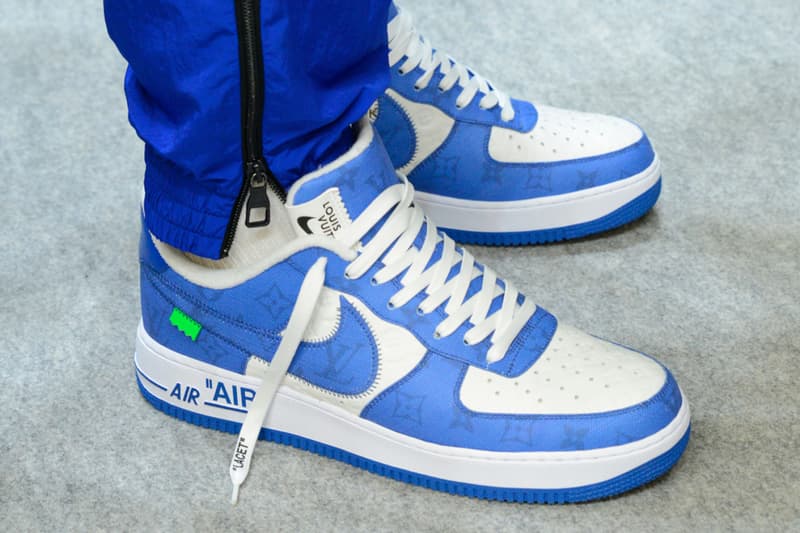 3 of 10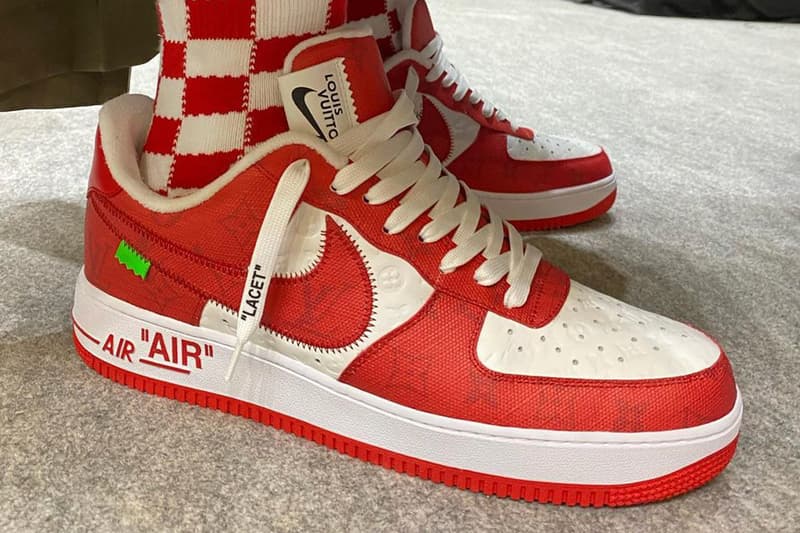 4 of 10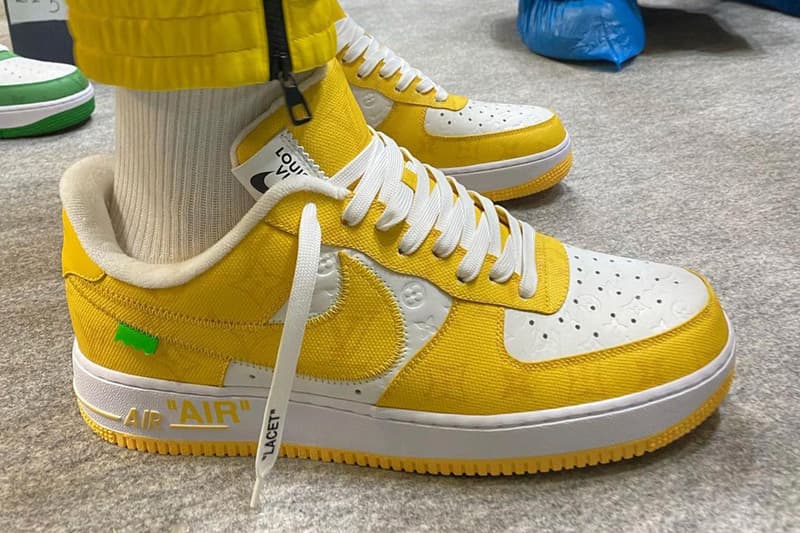 5 of 10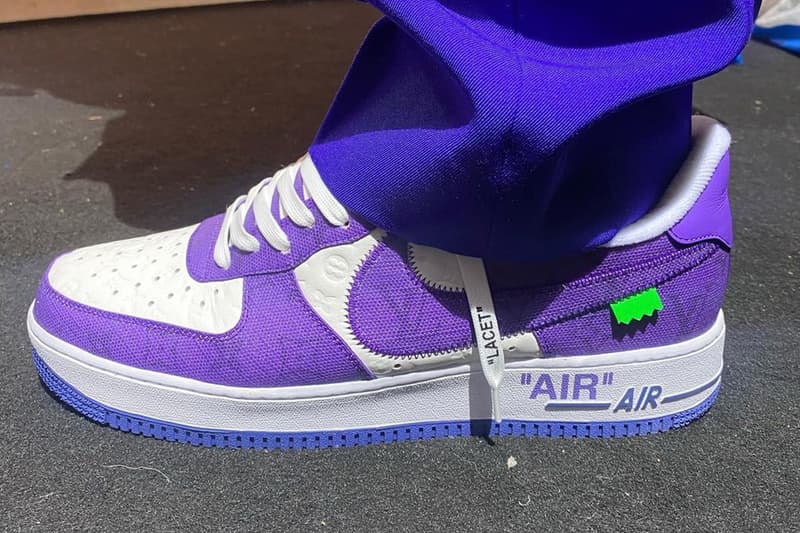 6 of 10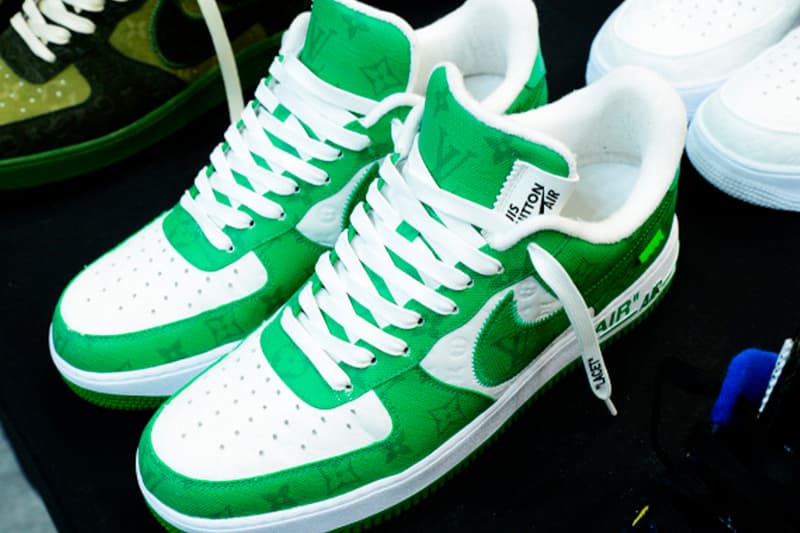 7 of 10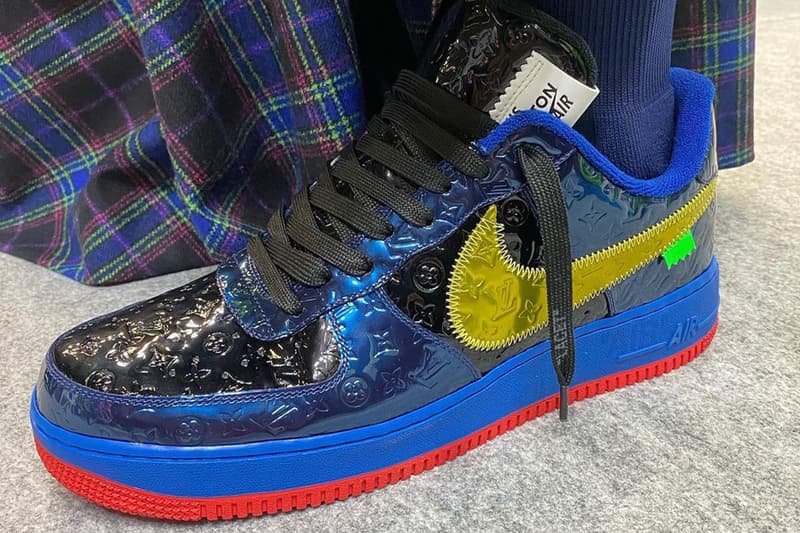 8 of 10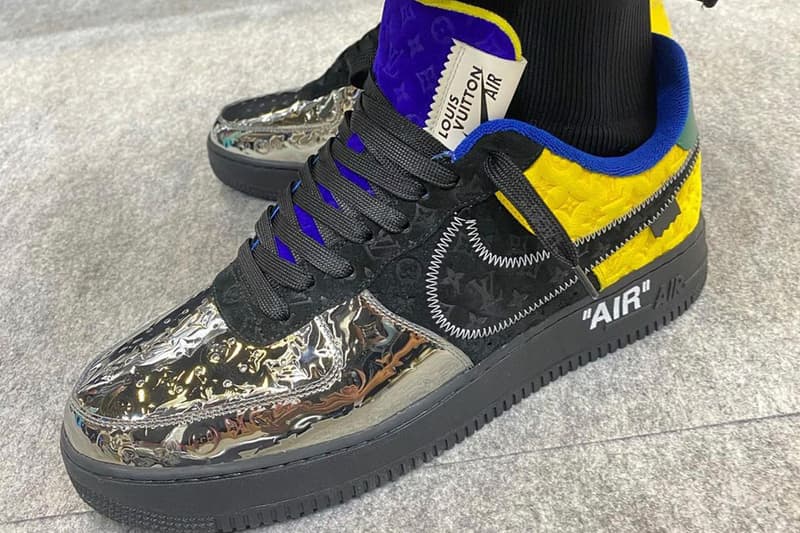 9 of 10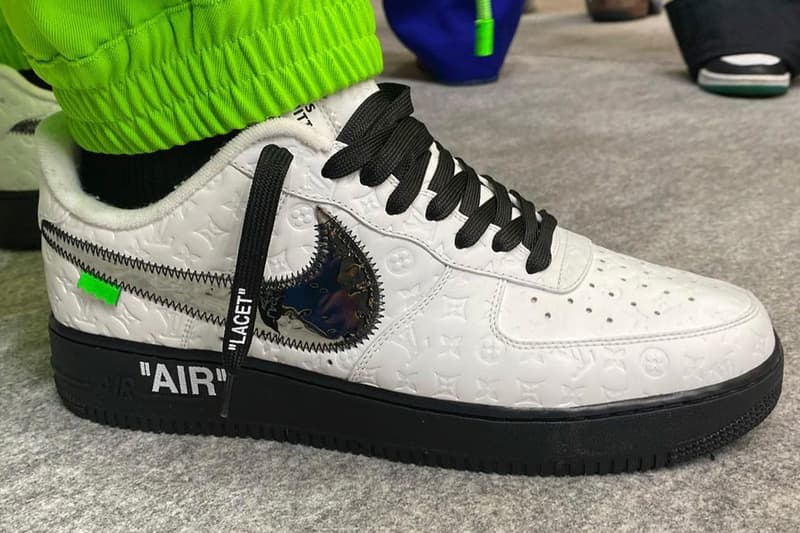 10 of 10
Virgil Abloh has done it again. During the recent Louis Vuitton SS22 "Amen Break" runway, the LV menswear artistic director, Off-White™ founder and frequent Nike collaborator sent a jolt through the sneaker world by revealing a whopping 21 Louis Vuitton x Nike Air Force 1s — more specifically, Air Force 1 Mids and Air Force 1 Lows with with damier patterns, LV monogram print, doubled-up tongues, plenty of Helvetica text and even printed "graffiti."
Earth-shaking projects that blur the lines between the streets and the runway should come as no surprise from either Abloh or Louis Vuitton. The designer and Nike, Inc permanently altered the parameters of what footwear collaborations can be with "The Ten" in 2017 and have even progressed to a whopping 50-shoe "Dear Summer" (AKA "The 50") collection in 2021. As for the prestigious Parisian fashion house, its 2017 collaboration with Supreme helped usher in an era of haute couture-meets-streetwear collaborations that are still the flavor du jor four years later. What is surprising, however, is that the Louis Vuitton x Nike Air Force 1 is a tact acknowledgement of bootleg culture — making it even more groundbreaking than the unprecedented Dior x Air Jordan 1.
Almost 40 years after its 1982 debut, the Bruce Kilgore-designed Air Force 1 still sits near (or at) the top of Nike's best-seller list. It's a certified icon, from its signature all-white and all-black colorways to its myriad of collaborations, and is central to hip-hop and street culture from New York City to London and Tokyo. Long before a collaboration of this nature was even feasible, there was even a famed rap song about the Air Force 1. "A cultural symbol in its own right, today the Nike Air Force 1 serves as an objet d'art emblematic of self-generated subcultural provenance," fawns Louis Vuitton's show notes. "For Spring-Summer 2022, Virgil Abloh collaborates with Nike on bespoke Air Force 1s, fusing the trainer's classic codes with the insignia and materials of Louis Vuitton in homage to the hip-hop culture that shaped him." This is a fitting description: Abloh's fans and detractors alike acknowledge that much of his design ethos is re-contextualizing and referencing historical cultural references for the modern day.
Enterprising customizers have been sewing authentic Louis Vuitton leather from purses, duffles and more onto the Air Force 1 for years, giving its Swooshes and panels a luxurious upgrade. This isn't even to mention the myriad of cheaply-made knockoffs available at street markets. These items — once made to bring high fashion to street corners — and the DIY ethos they espouse have now caught the eye of one of the world's most influential luxury brands, and even received an indirect co-sign from Nike by way of this release.
Of course, high fashion has long pulled from streetwear and streetwear has frequently aped high fashion. One of Shawn Stussy's most famous Stüssy graphics is an interlocking S that draws directly from Chanel's famed double C logo. Dapper Dan made high-quality takes on designer items at his Harlem atelier for decades before Gucci tapped him for an official partnership in 2017 — after catching fire for designs inspired by Dapper Dan's designs … which heavily featured Gucci logos. Balenciaga has made cheeky "bootlegs" of almost everything imaginable. Even the Air Force 1 served as a "high fashion" item in its own right, inspiring everything from BAPE's Bapesta to Ari's Menthol 10 and John Geiger's GF-01. Never before, however, has an item as quintessential and iconic as the Air Force 1 received the "official bootleg" treatment.
Today marks a new day in the Air Force 1's lineage, and for that we have Abloh and LV to thank.