Logic Unveils First Memoir 'This Bright Future'
Chronicling his abusive childhood and transformation to a household name.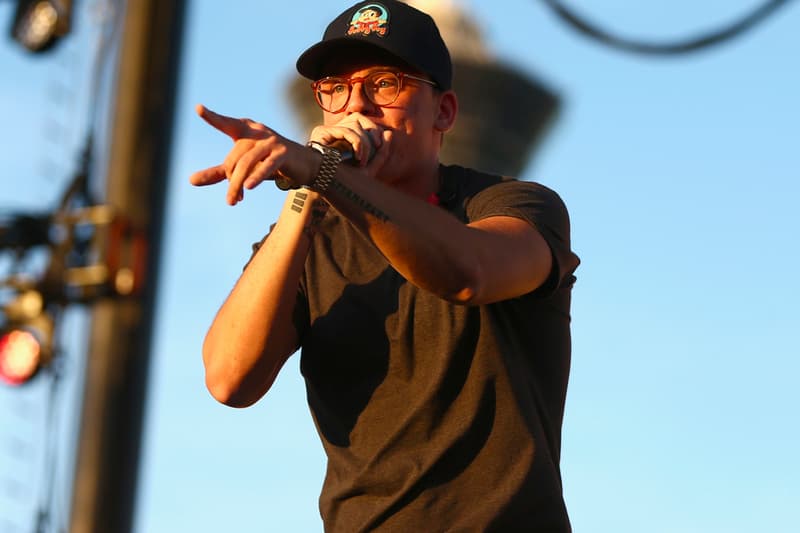 Despite supposedly retiring from the rap game, Logic still has a lot to offer. The artist took to social media to announce that he is set to release his first ever memoir, entitled This Bright Future, in September 2021.
"Excited to announce that my memoir, This Bright Future, is available for pre-order," he proudly shared on Twitter. "This is the story of everything I've gone through and it's been a beautiful and difficult journey to relive. There's honestly so much that I've never been able to express in the music and the interviews that followed. I'm so happy and proud to finally give my fans and the rest of the world my entire story. The way I never could with my music!"
This Bright Future is billed as a "raw and unfiltered journey into the life and mind of Bobby Hall, who emerged from the wreckage of a horrifically abusive childhood to become an era-defining artist of our tumultuous age." The book's official website notes that the artist ran away from home after 17 years of abuse and neglect to become Logic, "transforming a childhood of violence, anger, and trauma into music that spread a resilient message of peace, love, and positivity. His songs would touch the lives of millions, taking him to dizzying heights of success, where the wounds of his childhood and the perils of Internet fame would nearly be his undoing."
The forthcoming title will mark Logic's second book release following 2019's Supermarket, which was released with an accompanying soundtrack and went on to become a No. 1 New York Times bestseller.
Take a look at Logic's announcement below. This Bright Future releases September 7 and is available for pre-order now on Simon and Schuster.
Excited to announce that my memoir, This Bright Future is available for pre-order.https://t.co/UHnLwb9IRx pic.twitter.com/47UYIiCenE

— BobbyBullet (@Logic301) May 20, 2021
Elsewhere in music, A$AP Rocky shared that All Smiles is about 90 percent complete.