A$AP Rocky Reveals New Album 'All Smiles' Is About 90% Done
Also touching on the influence of his girlfriend, Rihanna, and Morrissey's involvement in the project.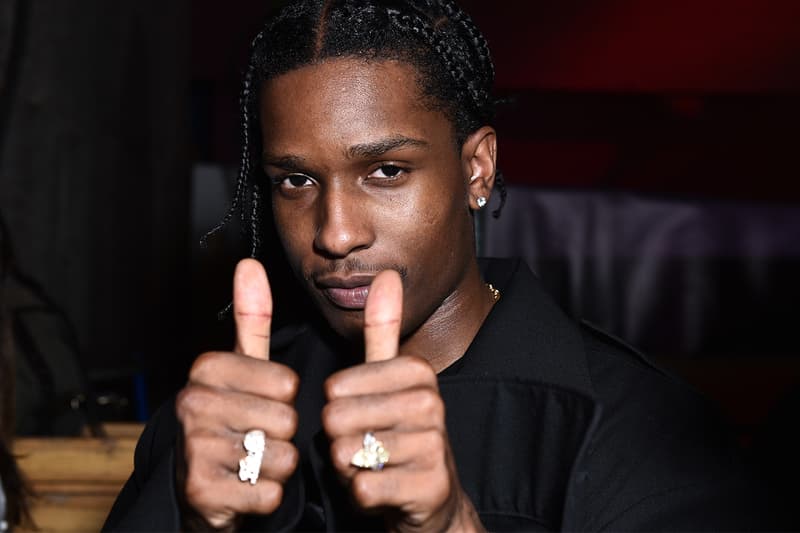 A$AP Rocky is currently preparing to release his TESTING followup, tentatively titled All Smiles, which is approximately 90 percent complete.
Speaking to GQ in his latest cover story, Flacko called the record a "ghetto love tale" and shared that it is "way more mature" than his previous releases. "It's all about the evolution," he said of his approach to All Smiles. "If I'm still doing the same shit with the same sounds and the same bars and the same visuals from years ago, what's the point? You got that catalog. You can go revisit that."
He further confirmed in the interview that he is currently dating Rihanna, who he calls the love of his life, and that she has "influenced" his new material. "I think it's important to have somebody that you can bounce those creative juices and ideas off of," Rocky shared, adding, "It's just a different point of view."
Another surprise collaborative force that fans can expect on All Smiles is The Smiths frontman Morrissey. The English rock legend has been remotely working alongside Rocky and has been writing, producing and contributing vocals to the album. "Anything you need him to do, he show up and do," Flacko said.
In February 2021, AWGE's Hidji took to Instagram (in a now-deleted post) to unveil a new Rocky song entitled "G-Unit Rice" that featured production from Zach Fogarty and Jean Dawson. The track didn't appear on streaming, however, and its removal from the social media platform further stirred rumors that an album could be dropping soon.
Stay tuned for more info on A$AP Rocky's All Smiles.
Elsewhere in music, Kid Cudi teased that ENTERGALACTIC will drop in 2021.