Kid Cudi Teases 'Entergalactic' Release, No Longer Working 'MOTM III (Deluxe)'
Sharing a new take on "Mr. Rager."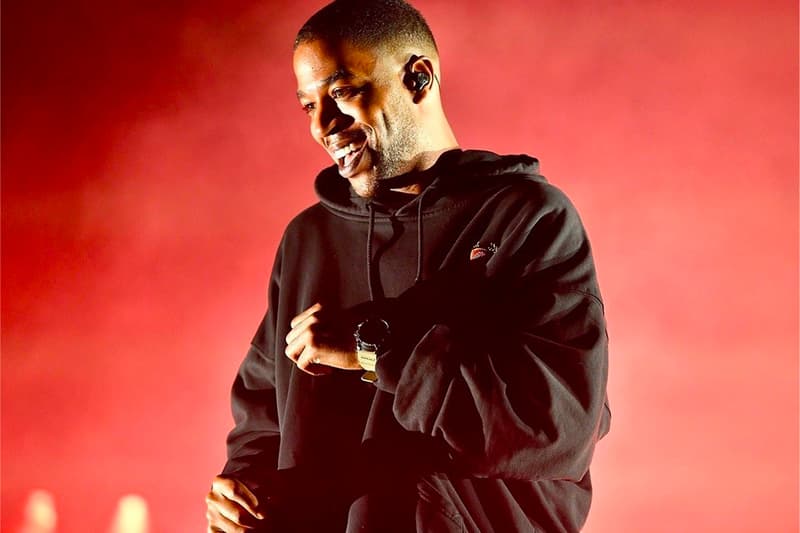 Delivering fans some good and bad news, Kid Cudi recently took to Twitter to tease the release Entergalactic and revealing that he's no longer working on a deluxe version of Man on the Moon III: The Chosen.
Cudder shared that he recently wrapped up his first session of recording for his upcoming studio album and that we should be seeing a release at the end of summer. Adding that it will be "changing the game as always" while noting his excitement for the project. Unfortunately, Cudi also noted that he has decided to scrap plans for the deluxe release of MOTM III to focus on the new music he is working on which fans should be really looking forward to.
Continuing his Twitter spree, the rapper then turned his attention back to his upcoming role in the Ti West-directed horror film from A24 and BRON. Before sharing a snippet of what appears to be a new take on his Man on the Moon III: The Legend Of Mr. Rager classic Mr. Rager.
Catch Kid Cudi's tweets below.
Entergalactic album and show droppin 2022 end of summer!! Recorded the first season and couldn't be more hyped for yall to see. Ur gonna be blown away. Next level shit only. Changing the game as always.

— The Chosen One (@KidCudi) May 17, 2021
Im sorry yall but im not doin a deluxe of motm3. Ive decided to start workin on new material and the shit is madness!!Cant wait for yall to hear!! Arghhhh!!! The snippet I released is for something special im doin. Ull see very soon! ?

— The Chosen One (@KidCudi) May 17, 2021
Got some other magical shit in the chamber comin soon!! A lots happening. Stay fuckin tuned baby ?

— The Chosen One (@KidCudi) May 17, 2021
Mad love to A24, the whole MAD SOLAR crew and BRON.

— The Chosen One (@KidCudi) May 17, 2021
Its crazy in my mind pic.twitter.com/1wWeKfkk6a

— The Chosen One (@KidCudi) May 16, 2021
In case you missed it, Drake recently gifted his team $50,000 USD rings to celebrate their Rec. Basketball Championship.