The $18 Million USD Bugatti "La Voiture Noire" Is Finally Here
The one-off hypercar is the most expensive modern-day car ever made.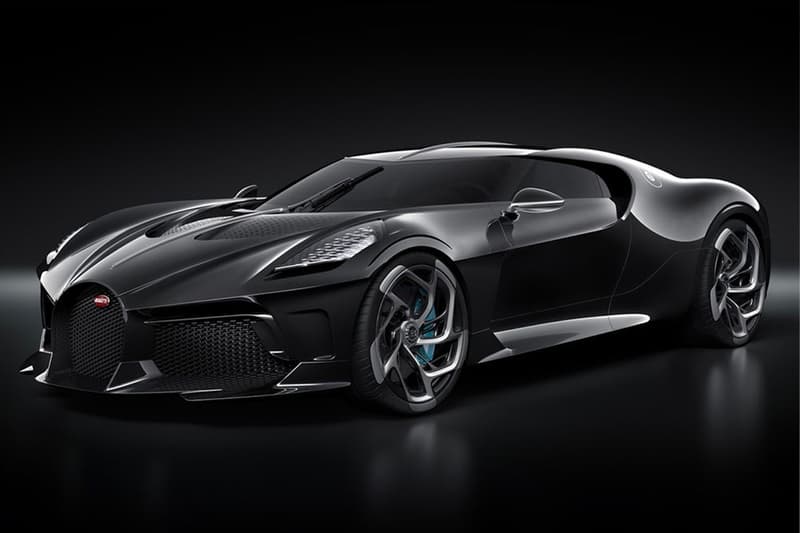 1 of 7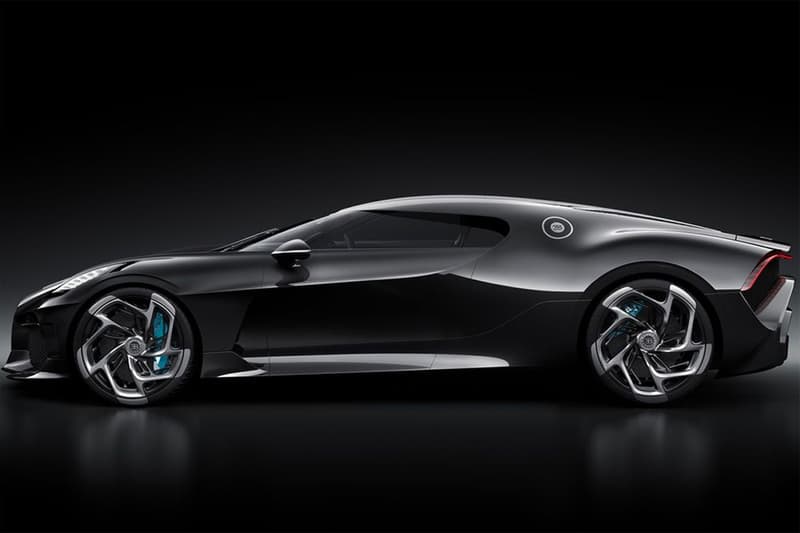 2 of 7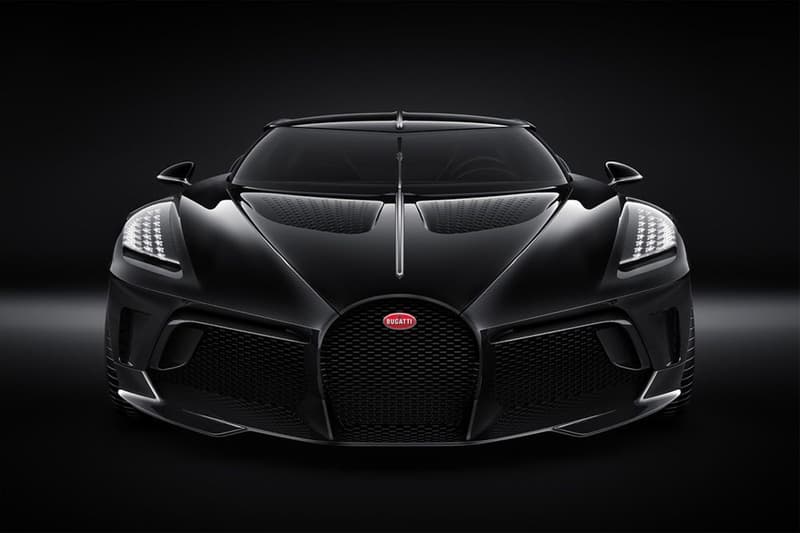 3 of 7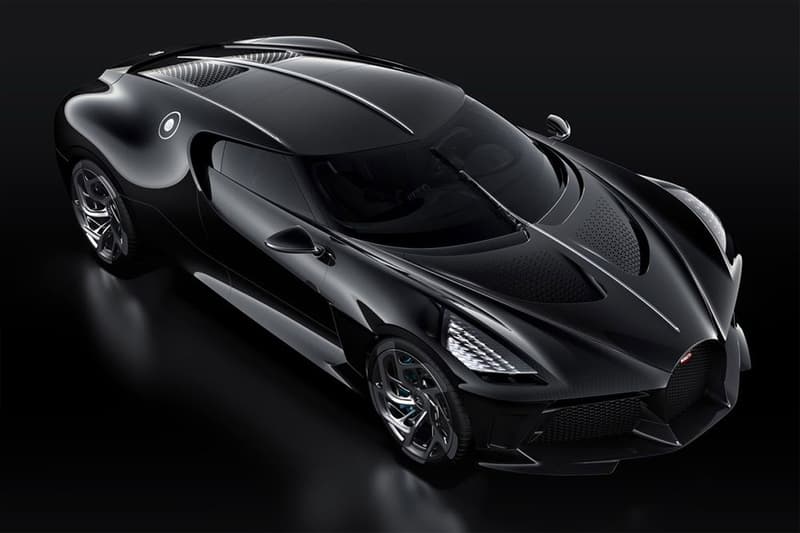 4 of 7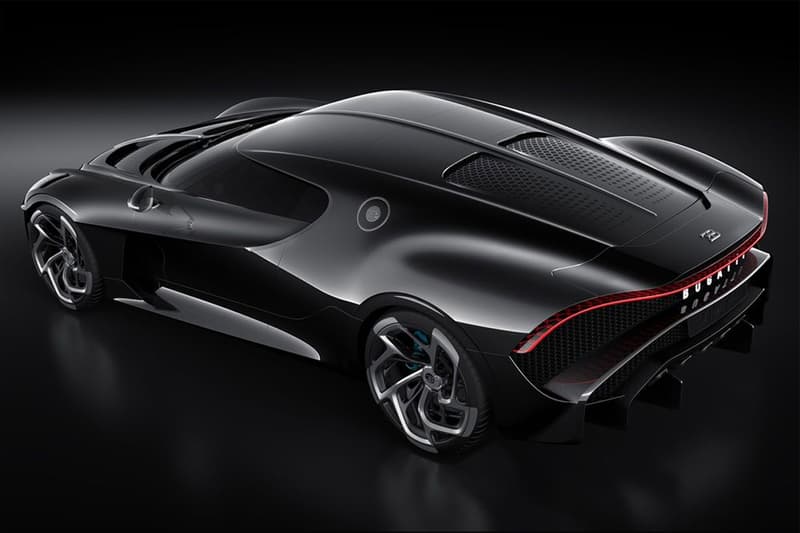 5 of 7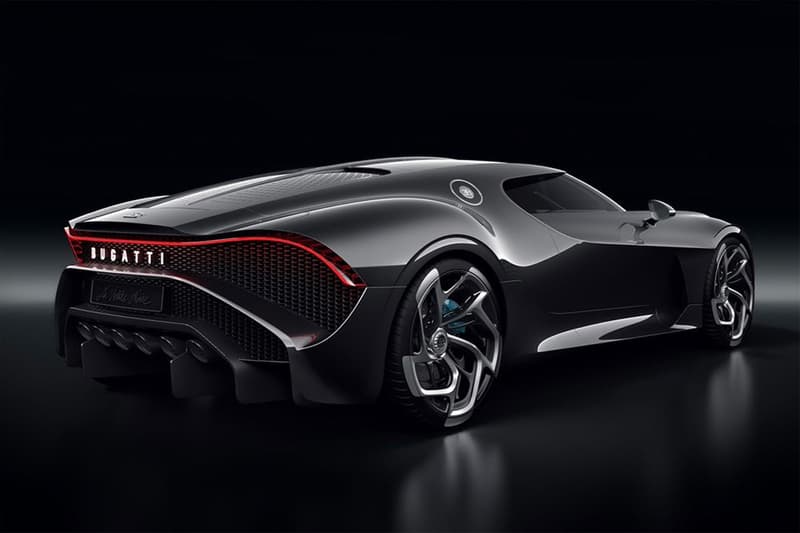 6 of 7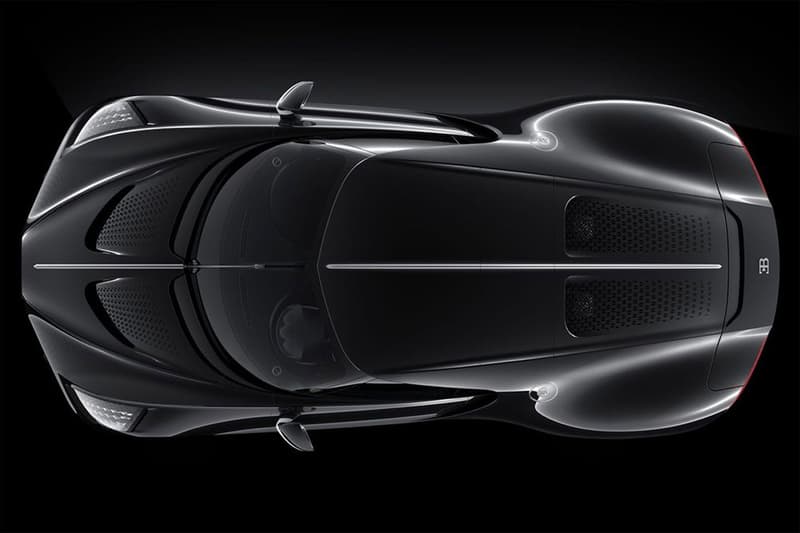 7 of 7
After its official unveiling at the 2019 Geneva Motor Show, Bugatti's "La Voiture Noire" is finally ready. The Chiron-based concept is a contemporary reimagining of the iconic Bugatti Type 57SC Atlantic and was initially launched in celebration of Bugatti's 110th anniversary.
This past week, Bugatti has taken to Instagram to share teaser photos for "La Voiture Noire" parked next to French landmarks such as the Arc de Triomphe and Eiffel Tower, with the caption, "Past? Future? It does not matter what year this is anymore. When you want to find something so badly, it's always Day 1 of the chase. See you on May 31st, 2021."
Similar to the Bugatti Chiron, supercar fans can expect the "La Voiture Noire" to be powered by an 8.0-liter, 16-cylinder quad-turbo engine, set to produce 1,479hp with 1,180lb-ft of torque. Aesthetically, the auto features a dynamically, sleek shell constructed in a bespoke carbon-fiber body that appears to be made of a single shell. Though it takes design cues from the Type 57SC Atlantic, "La Voiture Noire" also includes a rear fascia with six exhaust pipes, adding to the superlative price of the hypercar.
"La Voiture Noire" is valued at a staggering $18 million USD, claiming the title for the most expensive new car ever made. The owner of the one-off hypercar has yet to be officially revealed but there has been speculation that it was bought by former VW Group chairman Ferdinand Piech.
Check out "La Voiture Noire" above.
View this post on Instagram
In other automotive news, as EVs are becoming more and more popular, rocket scientists are seeing this as an opportunity to develop potential roads that can charge electric vehicles.