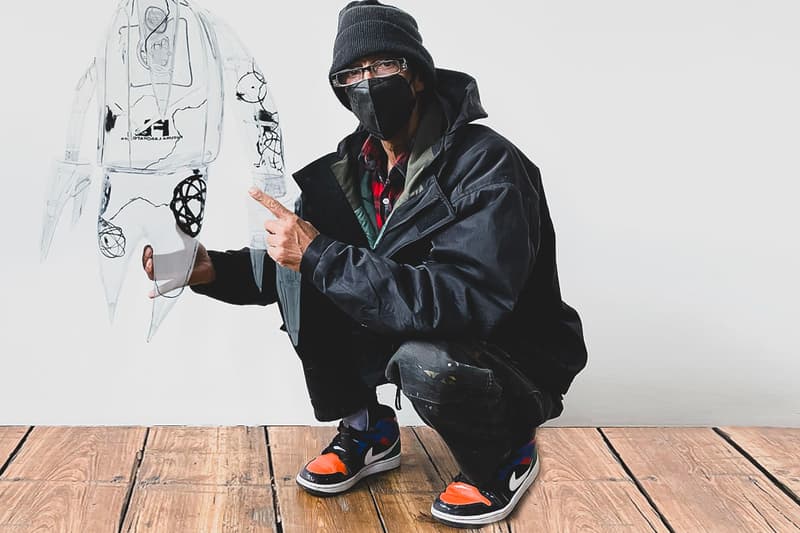 FUTURA and AllRightsReserved Presents 'FUTURALAND': A Space-Themed Exhibit
The largest public installation by the artist to date.
---
Graffiti pioneer and New York-based contemporary artist FUTURA and his brand Futura Laboratories has teamed up with creative studio AllRightsReserved to debut his latest space-themed exhibit, FUTURALAND to Hong Kong. FUTURALAND marks the artist's largest public installation to date.
Curated by ARR in partnership with Hong Kong's BELOWGROUND, FUTURALAND marks FUTURA's first experiential exploration of outer space and the intergalactic realm. The exhibit is set to feature a large-scale six-meter tall rocket ship surrounded by seven FL-006 sculptural forms. Known since the 1970s for his radical approach to abstract art, the artist's name has always been an ode to the potentials of the future in both advancements of humanity and technology. FUTURA's artistic motifs have often leaned towards inspecting the adjacent world of extra-terrestrial beings in multiple artistic mediums.
In a statement marking his exhibit in Hong Kong and noting the artist's long-standing relationship with Asia, FUTURA said, "I want to introduce people to who I am, and my body of work. I would like to get people to obviously become familiar with my character universe, and the idea behind my characters and the perception in a playful way. They are coming from somewhere and they arrived here. Of course, this project with this spaceship, the alien figures help tell that kind of playful story, kind of my own fantasy as far as the characters."
FUTURA is expected to attend the grand opening event in person. FUTURALAND is a two-week exhibit hosted at BELOWGROUND in Hong Kong starting from June 3 to June 16. Admission is free to the public.
BELOWGROUND
LANDMARK ATRIUM
Shops B49-52, B55-56, B59-61,
15 Queen's Road, Central,
Hong Kong
View this post on Instagram
View this post on Instagram
In case you missed it, a street artist is suing the Vatican for allegedly stealing her artwork and putting it on a stamp.