Smartfood's Krispy Kreme-Glazed Popcorn Is Now Available
Glazed donuts in popcorn form are essential.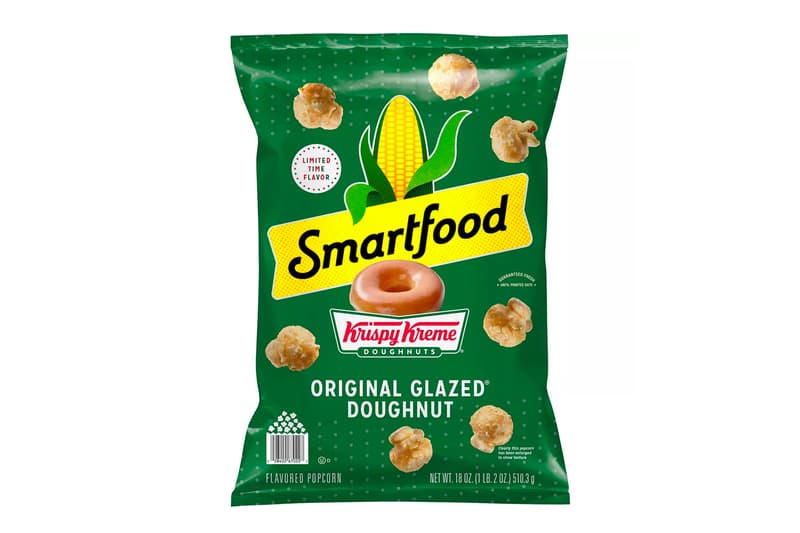 The Krispy Kreme-glazed popcorn by Smartfood was originally only available across the pond but has now hit the shelves in the U.S.
Coated in Krispy Kreme's iconic flavor, Original Glazed, the air-popped snack is another way to go for something salty and sweet if you're not feeling the popcorn and chocolate alternative. Similar to kettle corn, the gluten-free snack features the same glazed look and taste as the donuts themselves.
Grab a green bag of glazed donut flavored popcorn at your nearest Sam's Club for $4.96 USD for a limited time only. The ultimate snack combo will also be available online through Sam's Club.
Elsewhere in food, Bandai Candy reveals a second 'Demon Slayer'-themed chocolate bar.